If you ask most people in my country what Christians believe, they can tell you, "that Jesus is God's Son and that He rose from the dead." But if you ask the average Dutch person how Christians live, they are struck silent.
I'm afraid it's hard for us to show the world another way of doing life. How much do our lives really differ from our neighbors? Our parties, gatherings, duties, calendar and concerts may be "Christian," but do we really spend our time any differently?
Do we worry about different things? Are we really willing to show love when people frustrate us, to forgive when others hurt us?
Do we choose to live in relationship with others, no matter what, or is it more important to convince others we are right?
I wonder what would happen if non-Christians associated Christians with love, joy, peace, patience, kindness, goodness, faithfulness, gentleness and self-control?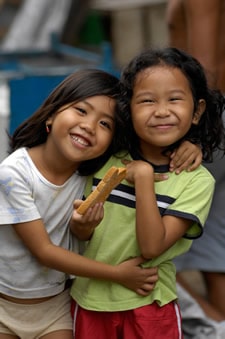 It might make them more open for God, who loves us and whom we serve. In ourselves, we can't go the extra mile in "living a different life."
But in the power of the Holy Spirit, we can.
We are meant to receive God's love, to respond to it, and to transmit it to people around us abundantly.
Maybe even more so when it's difficult and seems more attractive not to do so. That gives us a huge opportunity to show the world who God really is.
Let's encourage each other to make more and more of God visible in our lives and relationships.
Thanks so much to our field staff. They are an example and encouragement for me — and I trust for many others — in living out the image of Christ!
But the fruit of the Spirit is love, joy, peace, patience, kindness, goodness, faithfulness, gentleness and self-control. Against such things there is no law. —Galatians 5:22–23, NIV
Prayer: Lord, give us the strength and courage to live lives that are marked with the fruits of your Spirit. Help us to love others abundantly. Amen.
---

ABOUT THE AUTHOR: Ina Wasseveld is a Project Manager in the Compassion Netherlands office.
Read all the One in Spirit devotionals.