One thing that I like about Compassion is the opportunity to learn and grow. My nine-year journey with this organization has helped me grow in many areas, one being leadership.
When given leadership positions, we usually have a list of things we think will make us successful. We have thoughts like, "I will be a good planner, set priorities, do good coaching." The list could go on and on. I agree that all these have their place in developing leadership qualities, but the one most ignored stands out!
It is love for the people you lead.
It is very easy to see people's strengths through love, easy to build relationships and teams through love, even easy to correct or discipline the people you love. Love is reciprocal, and it only needs an initiator. It is hard to pray for the people whom you don't love, but on the other hand, I have learned that the easiest way to build love for people is to pray for them.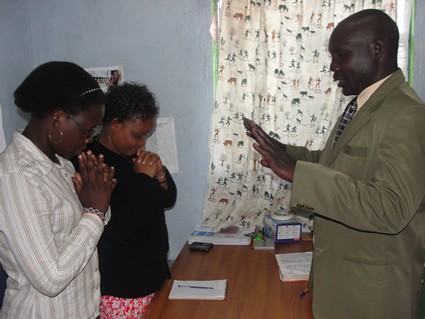 It is also not easy to care for people whom you do not love, but the moment they are in your thoughts through prayer, you feel very much connected to them, and you automatically feel responsible to care for them.
This truth goes beyond leadership boundaries. It applies to our family members, children, spouses, and other relatives. It works between staff and fellow staff, staff and supervisors, staff and church partners, child ministry workers, sponsors and so on. Love was given to us freely, so we should also give it freely.
Whoever claims to love God yet hates a brother or sister is a liar. For whoever does not love their brother and sister, whom they have seen, cannot love God, whom they have not seen. — 1 John 4:20, NIV
Prayer: God, give us sufficient grace to love the people who surround us. Help us to see people the way You see them. I pray that we will not be judgmental but gracious, forgiving and trustful. Help us not to be proud and boastful, not to keep records of wrongs.
---

ABOUT THE AUTHOR: Agnes Hotay is a Program Communications Manager in our Tanzanian office.
Read all the One in Spirit devotionals.