A few years ago, I set a goal of writing one letter a month for the year to friends and family. I didn't send my first one out until March. Why? Well, first I had to find a stamp. And an envelope. And a piece of paper that wasn't ripped out of a notebook. And then I had to text the person I was writing to get their address. When I finally dropped it in the mail, I had to wait and wait for them to receive it. Shockingly, snail mail takes MUCH longer than email.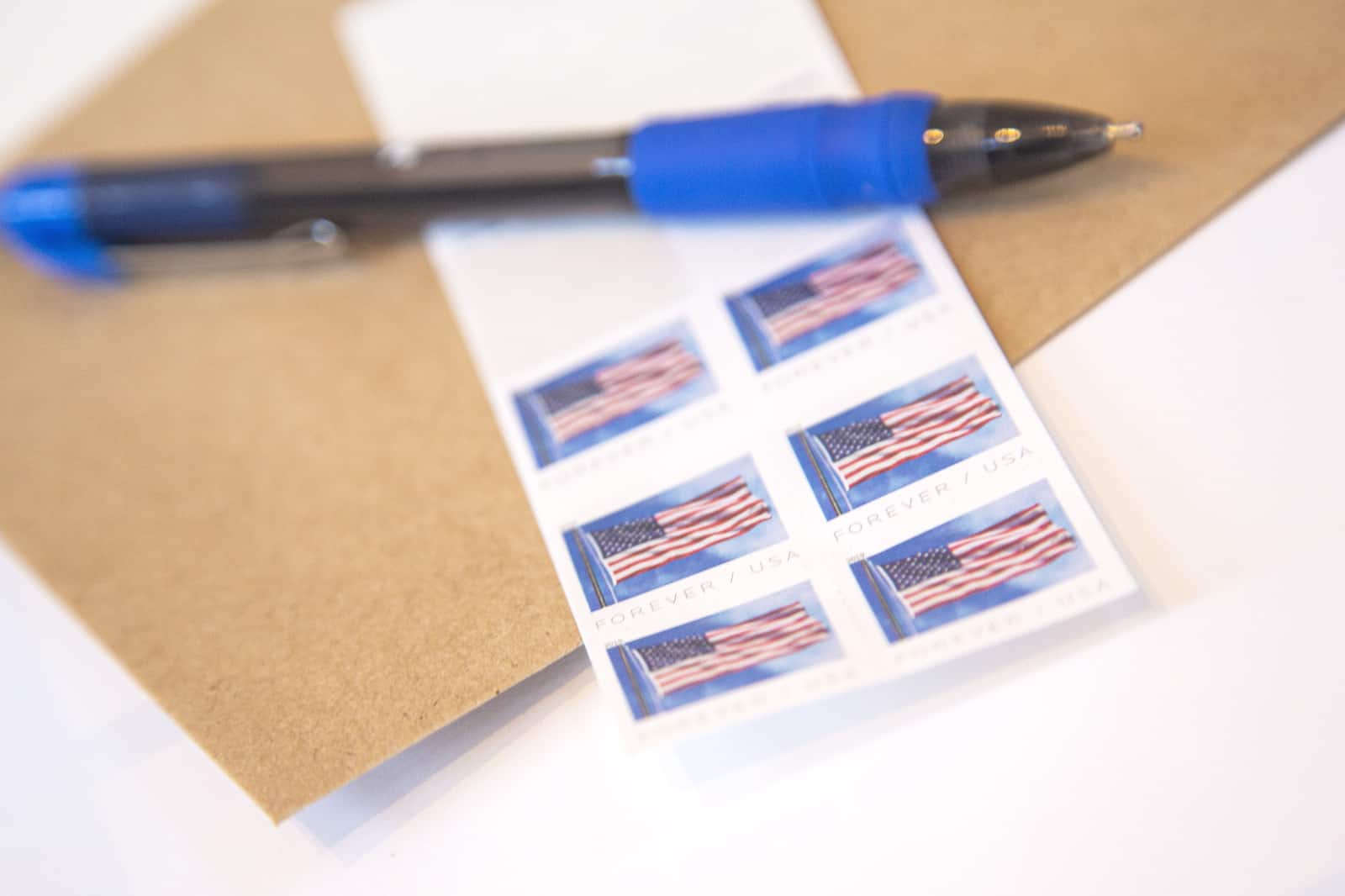 Was it worth it? Absolutely! Each person I wrote that year expressed such joy and gratitude. My aunt who was going through chemo kept my card in her purse to read when she was at the doctor's office. A college professor emailed me to say thank you (and to express the irony of emailing her response).
Why am I telling you this story? Because we're slowly losing the art of writing letters, and I am on a one-woman crusade to educate about the beauty of the mailed letter!
My year of letter writing included quite a few letters to the little girl I sponsor in Guatemala, Bilha. And if I thought sending domestic mail was complicated, sending a letter overseas was even more complicated. Those letters came with all of the obstacles above, plus a few more.
There was the time involved in translation and delivery. Bilha lives in a remote village, so even after my note arrived in Guatemala, it still had to be hand-delivered to her Compassion center.
Then there was the confusing timelines – when did I tell her Merry Christmas? Why was she mentioning Easter in the summer?
Like me, you may have noticed that the child you sponsor is sharing about holidays months after they pass. They're asking you about your Easter traditions closer to the Fourth of July. The reality is, when you add up the time it takes to mail, translate and deliver letters, months can pass. That's why we decided we'd start the year off with a handy letter-writing plan to help you understand how to time your letters.
But hear this very clearly: A belated birthday note is better than none! A Christmas greeting received in March will be no less cherished. But if you'd like to work on your timing in 2020, we'd love to help!
An Annual Letter-Writing Plan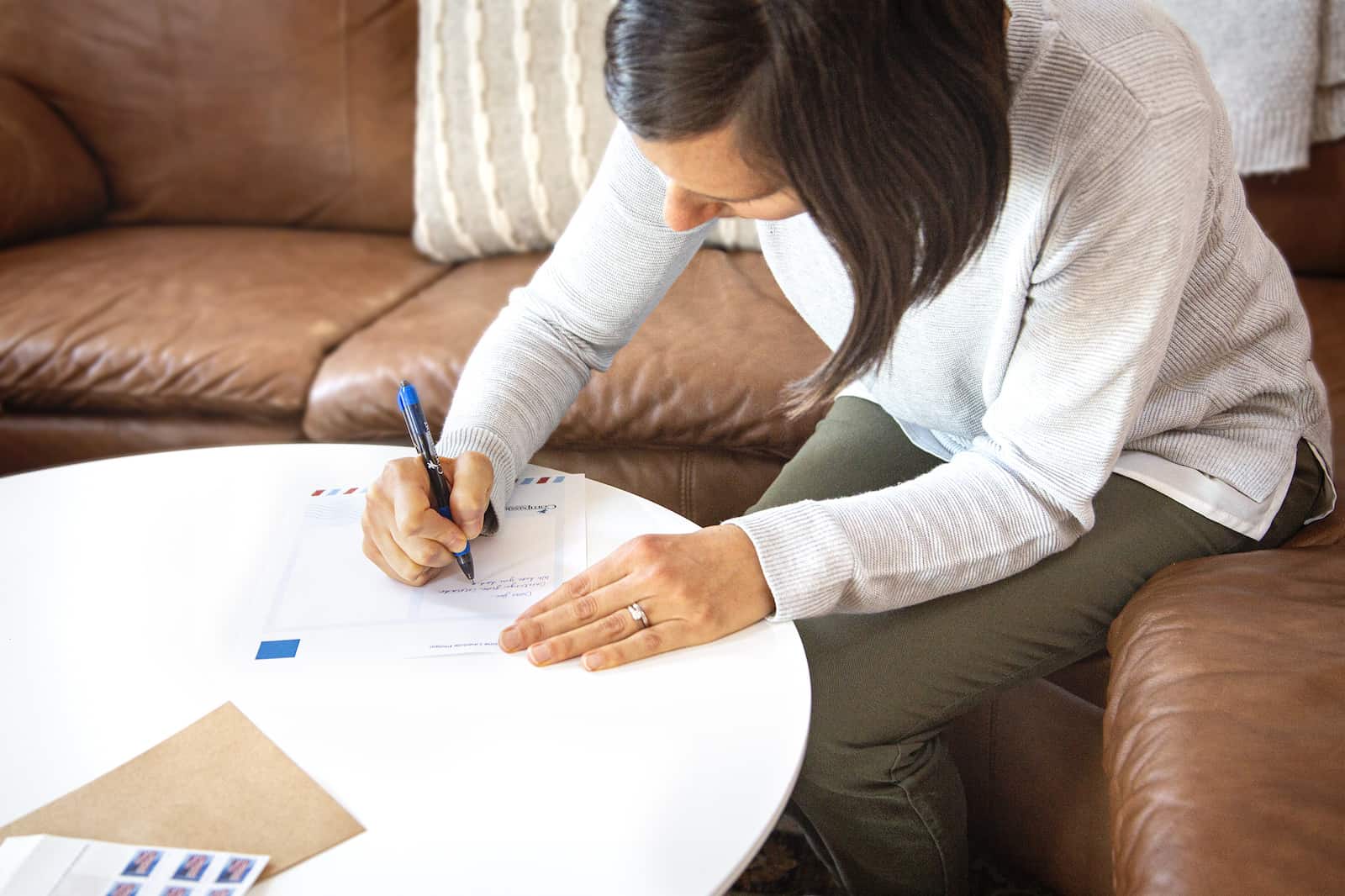 February: Send an Easter greeting and ask how Easter is celebrated in your child's country.
April: Ask what the weather is like in your child's country and tell them about summer where you live. Kids are crazy fascinated by the weather! Send alongside some summer pics of your family.
June: Tell your child you're praying for their school. In many parts of the world, they'll be preparing for school when they get this letter.
September: Tell your child you're thankful for him or her! This is a great time to talk about Thanksgiving as a holiday we celebrate to remember all that we're grateful for.
October: Send your Christmas greeting. And if you're super on top of things, maybe you have that family Christmas photo to send!
December: Send a Valentine's greeting, letting your child know they are loved and remembered!
Birthday Time: Don't forget to try to send your birthday greeting about two months before your sponsored child's birthday!
I hope this letter-writing plan helps you with some letter-writing ideas for the year! You can write that fist letter of 2020 today – and tell us in the comments what you wrote about so we can learn from your ideas!
WRITE A LETTER ›