Visitors to Recife, Brazil, have the opportunity to enjoy all this tropical paradise has to offer. This port city on the northeast coast of South America's largest country has also been called the "Brazilian Venice" due to its many rivers, small islands and more than 50 bridges.
Not far, however, from the sandy white beaches is Olinda, a slum where families struggle to stay together and stay alive.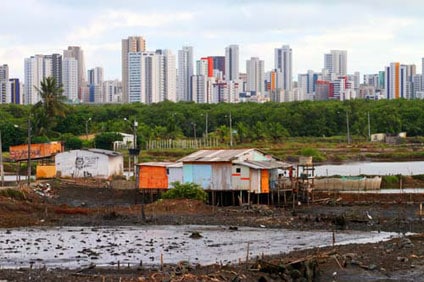 Walking through the unpaved streets of Olinda, the strong odor of raw sewage running down gutters on the side of the roads pervades the community.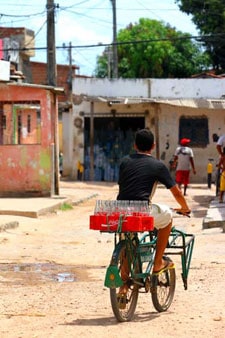 Children are often seen playing in alley ways, and one may have to avoid cyclists coming down the roads as they carry empty soda bottles in large racks tied to the back of their bikes.
Many in the community are also seen standing in the doorway of their homes to escape the midday heat.
You wouldn't know that just a few hours before, someone was shot and killed in the street. The body was dragged away hours before the police would arrive on their motorcycles. Life goes on.
In the middle of this broken community lives a 9-year-old boy named Tales. Born to a young woman who found herself caught up in the world of drugs and prostitution, Tales appears to be yet another victim of circumstance destined to be a product of his poor surroundings.
However, the boy's grandmother won't allow for that to happen. She, too, is a victim of the drug trade in her community, having lost one of her four children, a son, to the dangerous business.
Even though the boy's grandfather sent his mother away due to the drugs, his grandmother looks after him. Tales, however, is scared of his grandfather, a man who manages to pull out a meager existence as well as support an alcohol habit selling inexpensive toys over the weekend.
Because the boy is afraid of his grandfather, he lives with his father, now divorced from his mother, who lives just a few blocks away. Although Tales has little stability in his life, he has more than others, but he needs more.
About two years ago, Tales was introduced to Criancas do Reino (Children of the Kingdom), a local church program that partners with Compassion.
At the child development center, a transformation began to take place in the life of this young, shy boy. The boy who used to cut himself and suck on his own blood was now learning Bible stories. He began opening up more, and started playing soccer with the other children, a sport he enjoys immensely.
He also discovered he's good at math and enjoys it.
At the child development center, Tales also participates in workshops designed to teach him skills he needs to be self-supporting or to help support his family after high school.
While in attendance, he also receives a meal. But Compassion's child development center gives Tales something else that many of the other children in the community don't have — hope.
Hope is crucial in Tales' neighborhood. In a world where drugs and violence are the standard, there's not much else to cling to.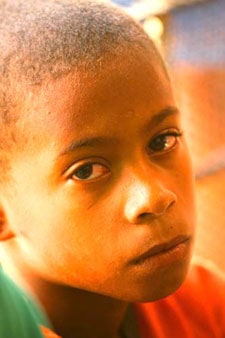 In place of a strong parental figure to look up to, Tales has the police as his constant source of order and control. When asked what he wants to be when he grows up, he gives an answer that is all too familiar coming from the lips of the other children living in Tales' world.
"I want to be a policeman," Tales says, with little enthusiasm.
Law enforcement — while a noble profession — is not what Tales wants to do when he grows up. It's math he loves, but the police are all he knows.
Maybe someone will show him how much potential he truly has. Maybe he will become an engineer or a doctor.
As for Tales' mother, she's no longer involved with drugs or prostitution. Her son's attendance at the child development center has encouraged her to start turning her life around. She now lives with her mother again and is able to take a more active role in her son's life.
Certainly Tales has already achieved more than most in his little corner of the world. He's been a role model to his mother. Maybe this same strength his mother saw will be enough to propel him out of the vicious cycle of life he's currently living in.
Maybe.