The smell of deep-fried Twinkies permeates the air as you jostle through a happy crowd eating your sticky blob of cotton candy. All around you people sing in and out of tune to the strains of the latest Casting Crown song blasting from the massive stage at the end of the field.
You have just entered the world of the Christian Music Festival and are about to embark on an exciting volunteer journey with us.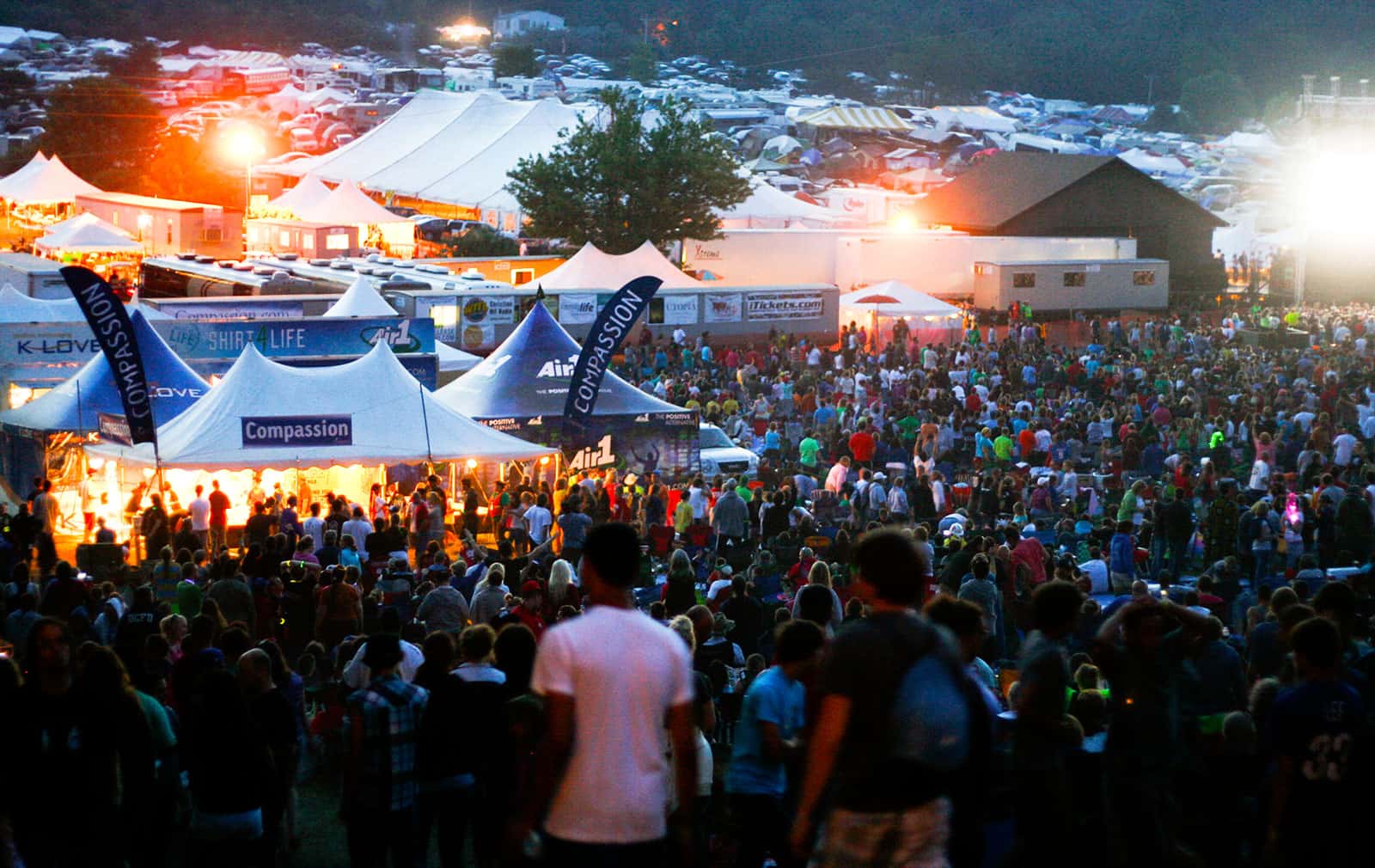 For more than 25 years, we've partnered with Christian music festivals all over the U.S. Our artists, speakers, and event friends have shared their personal stories and videos of sponsorship while giving heartfelt requests from the stage to change the life of one child through sponsorship with Compassion.
Thousands have swarmed our tables and tents, choosing their special little ones and falling in love with the children they sponsor. Behind those tables, an energetic volunteer crew eagerly welcomes in new sponsors as they make their commitment.
This year alone, we will have a presence at over 35 different festivals, blazing a trail from the West Coast to the East with a lot of territory in between.
And we're looking for volunteers to join us.
The experience of volunteering at a festival is truly unique. But don't take our word for it. Listen to some of the thoughts of our veteran festival volunteers.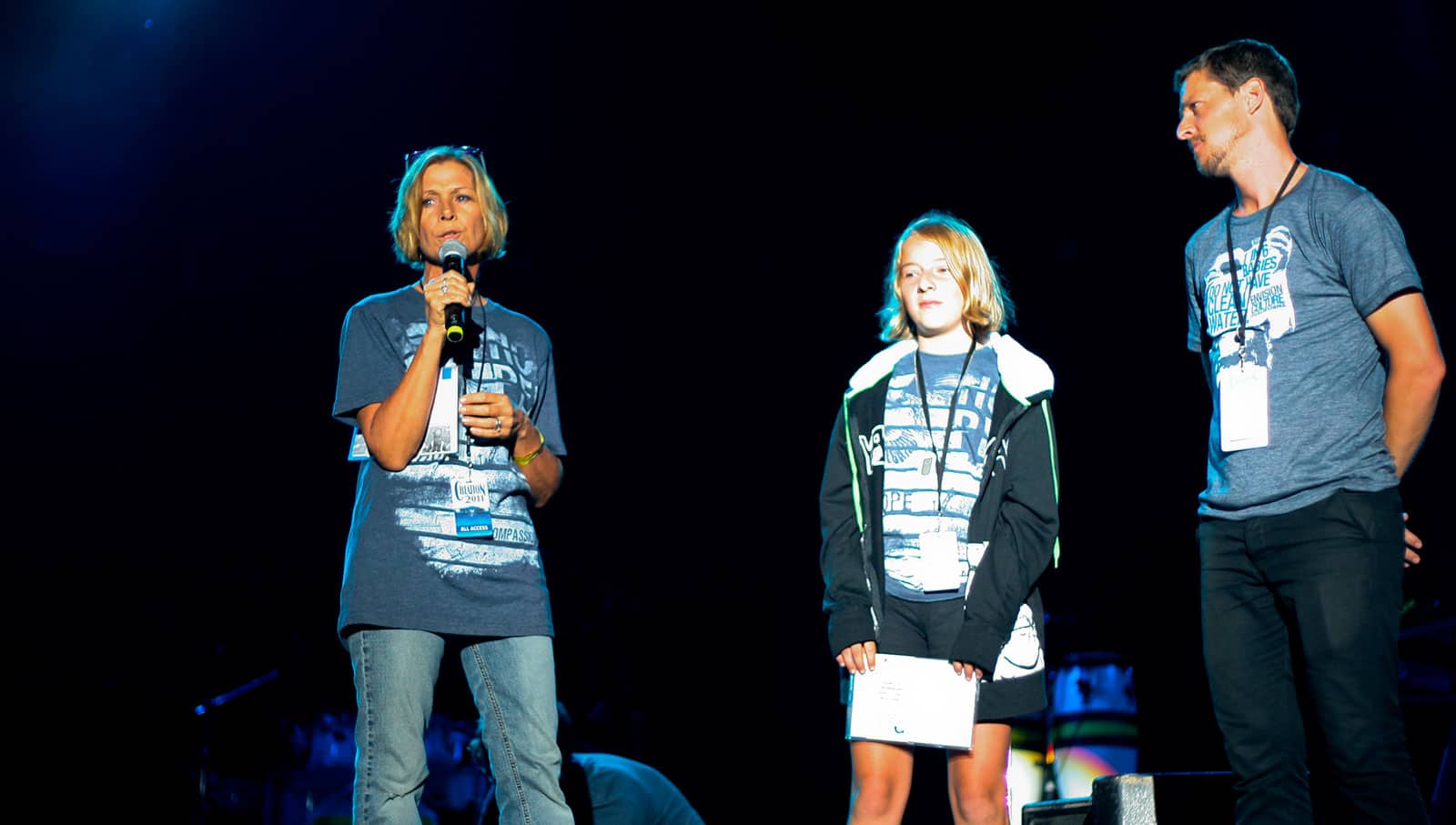 Take Wanda and Randy Kulp, for instance. The couple are long time volunteers with Compassion and were actually brought together by volunteering. A number of those volunteer hours were spent at the Creation East Festival in PA. The Kulps call it the "Christian Woodstock" with upwards of 70,000 in attendance each year.
Wanda recounts, "For Randy and I, Creation has always been a part of our Compassion advocacy. God knew how important the ministry of Compassion was to me and I loved going to Creation every year with my girls. I wasn't willing to give that up, so God gave me Randy who had the same passion for ministry and loved Creation too!"
For Dave Amole, a 20+ year veteran out at Ichthus Festival in KY, "The best part of working Ichthus year after year has always been reconnecting with everyone… volunteers and attendees alike." He says a favorite experience of the festival is, "15-20,000 people taking communion together. There's nothing like it."
And Rei Pizarro, also another 20+ year festival volunteer, captured the essence of the experience as, "the opportunity to help potential sponsors catch God's heartbeat for children living in poverty. It's such a unique setting without many time constraints where you can spend quality time with attendees and answer all their questions."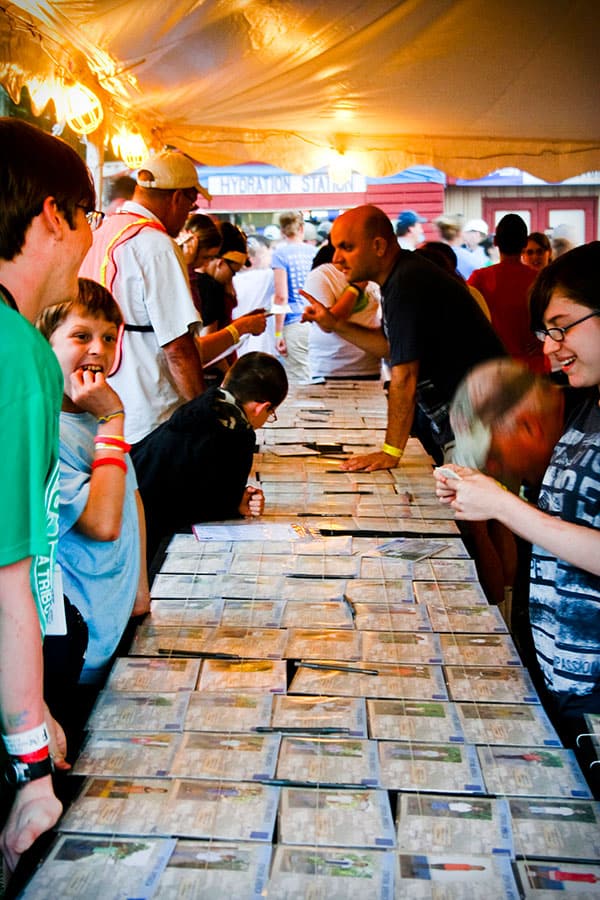 In whatever festival setting, from cornfields to an ocean view, our volunteers band together in community to talk to potential sponsors, find birthdays and child names amongst the thousands of packets, listen to stories, and share their hearts.
It's truly an unforgettable family experience.
So gather up your stories about the precious child you sponsor, ready your appetite for some funky festival food, and pack your sunscreen along with your child letters.
Take the plunge and sign yourself up for one of the many summer volunteering opportunities available. You will make some amazing memories, new sponsor friends, and help release many more sweet children from poverty in Jesus' name.