Is it actually possible to give thanks in ALL circumstances, as 1 Thessalonians 5:18 tells us to do? Even when those circumstances are 2020?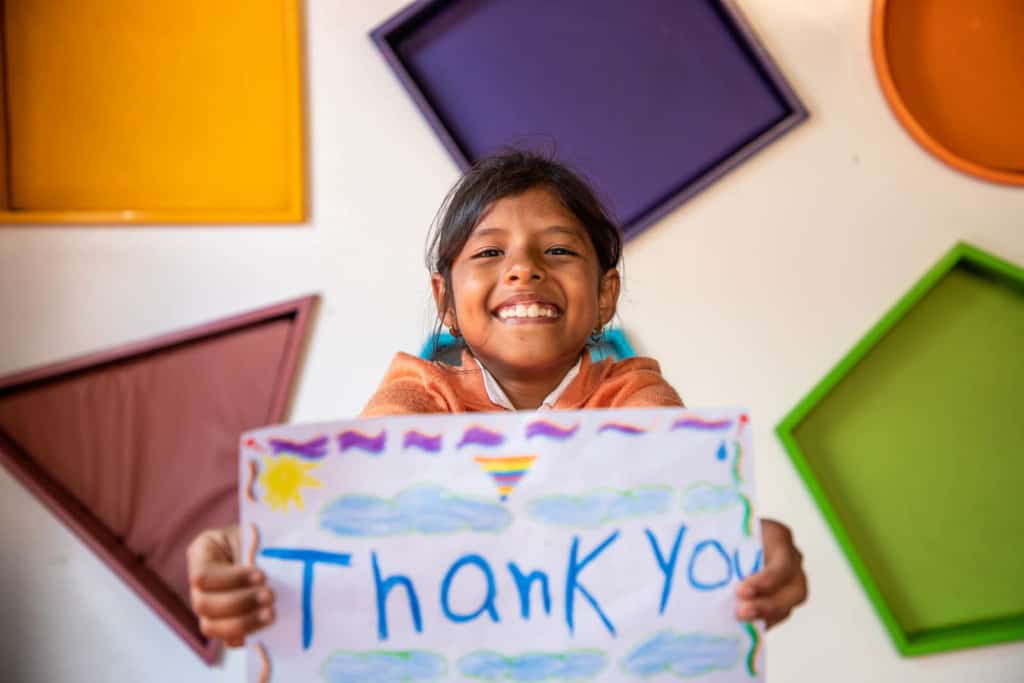 Yep … and these grateful children who live in poverty prove it! The pandemic has increased struggles for almost everyone, and even more so for families in poverty. But these beneficiaries of Compassion's program are still giving thanks — specifically for YOU. Because of you, they are not going hungry like some people in their communities are. Because of you, they have gotten the medicine they needed. Because of you, they have hope for tomorrow.
Let's find out what these kids around the world are thankful for, despite the circumstances of poverty.
Reason 1: YOU
These grateful children in Compassion's program around the world are thankful that you kept them in your care and prayers, even when your own difficulties were probably increasing. You provided sustenance and hope — as you'll see in the video above and the beautiful photos below.
Reason 2: A Full Belly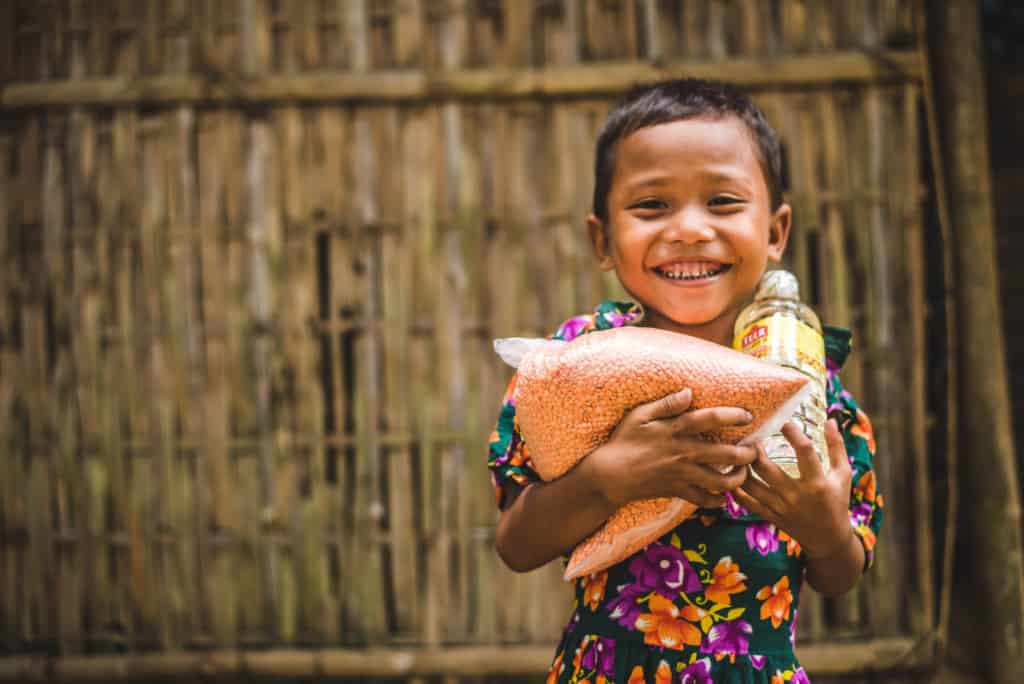 Six-year-old Bhorsha holds lentils and oil — some of the groceries that have helped sustain her family during their most desperate season. Bhorsha and her twin sister, Asha, live with their single mother, who lost her job after the coronavirus pandemic reached Bangladesh. Through Compassion's program, the twins — whose names mean "hope" and "trust" in Bengali — and their mom received food and hygiene supplies. And because the sisters were identified as highly vulnerable children, their family also received a monthly stipend to make up for the lost income.
Reason 3: A Safe Home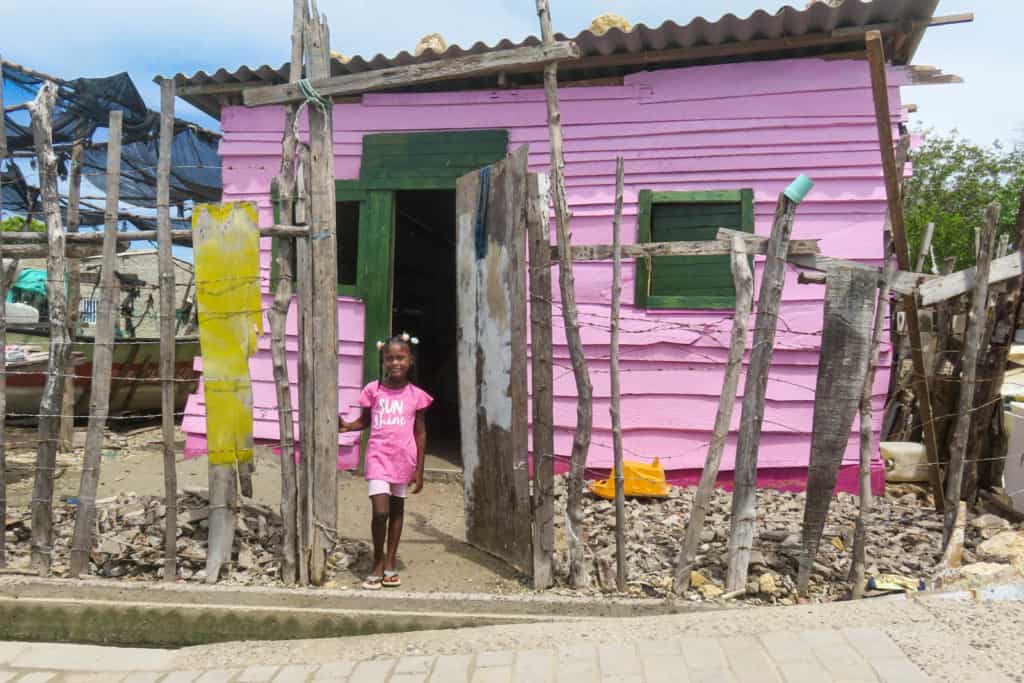 After her father lost his job, 5-year-old Deneilis' family was evicted from their home in Colombia. They moved into a two-bedroom home where 11 other people lived. Deneilis' family had to wait for the others to go to bed before they could pull out old mattresses and sleep on the living room floor. When Compassion staff came to check on Deneilis, they were shocked by her low weight, skin allergies and living situation. But thanks to people like you who give through Compassion, the staff was able to build Deneilis' family a new home. They painted it Deneilis' favorite color, pink.
"I feel so happy with my new bed," says Denilis. "I like everything in my house! Thanks to all who helped us to have our home."
Reason 4: Family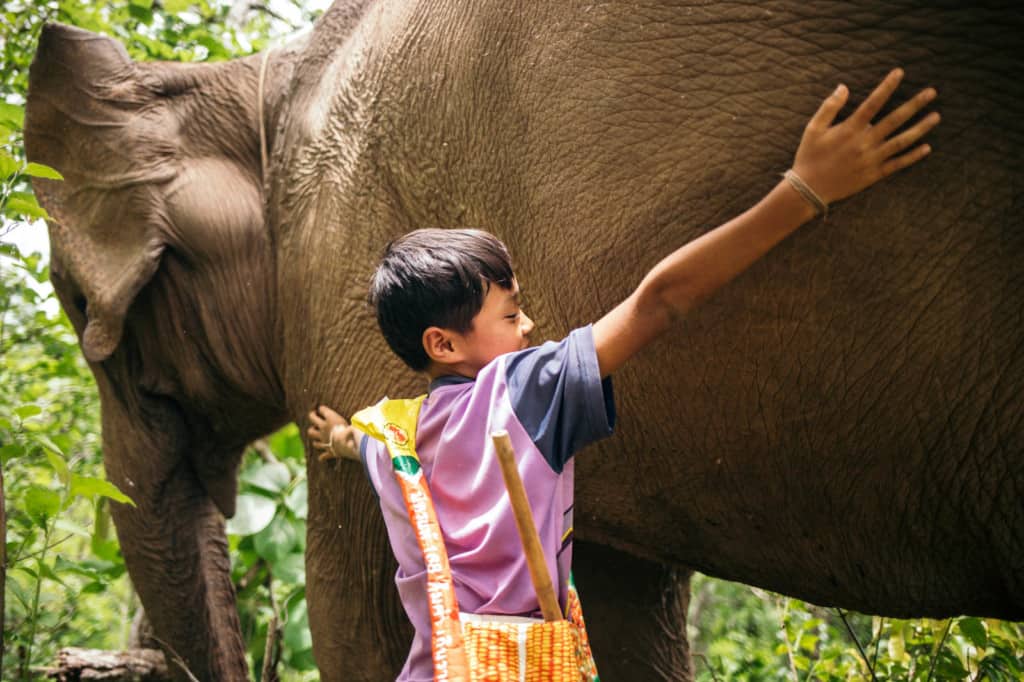 Pawaret's elephant isn't just a member of the family — it is also the family's livelihood. Pawaret's father, Jaw-la-tu, earns a living by giving elephant rides to tourists. Since the pandemic greatly reduced tourism in Thailand (and most other places), Jaw-la-tu lost his income. A drought has also made food scarcer than ever for this family. Pawaret's Compassion center workers have provided food and encouragement to the family during their difficult season.
"We are so thankful for the Child Sponsorship Program that never left us feeling alone. … It's like there's always a family that cares for us in a hard time," says Jaw-la-tu.
Reason 5: God's Love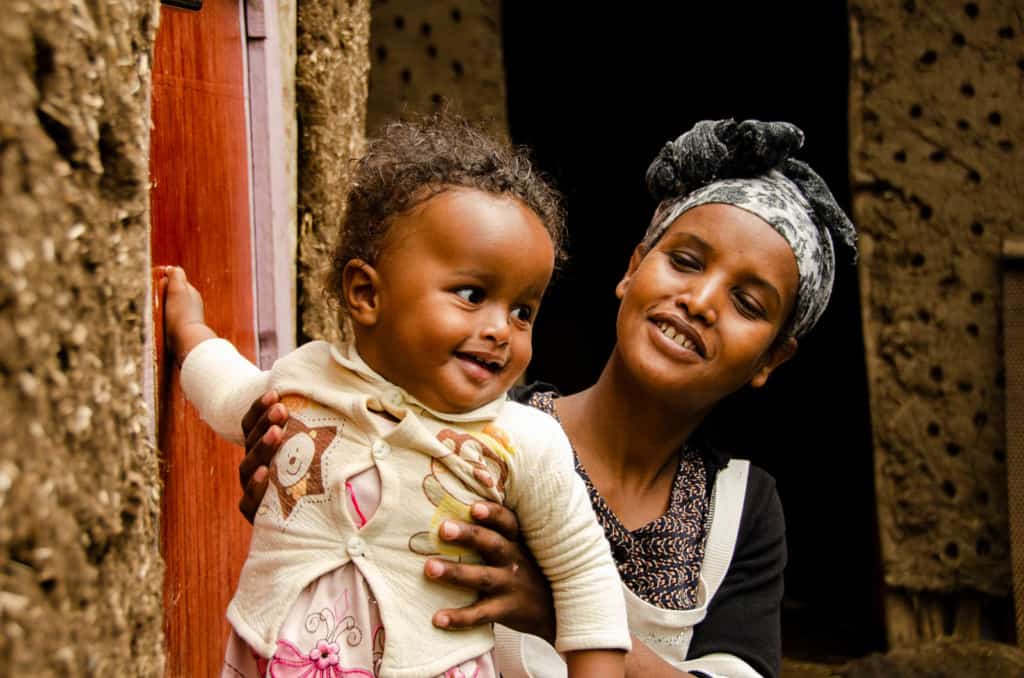 With no income and no hope of finding employment because of the pandemic, young mother Denke wondered how she and her 1-year-old daughter, Koket, would make it. Denke and Koket are in Compassion's Survival Program in Ethiopia, but at first Denke didn't realize just how far the Survival staff would go to help them. Not only did Denke and Koket receive the food and medicine they needed, but the depressed mother also found spiritual and emotional support from the program staff.
"I am thankful for people around me, especially the Survival staff, who never get tired of supporting me," Denke says.
"My baby girl just turned 1, and if you look at her, she looks like she is raised by a wealthy mother. She is healthy and strong."
Now it's your turn … what are you giving thanks for this year? Leave a comment below to spread the gratitude this Thanksgiving season!
Words by Willow Welter. Reporting and photos by Nico Benalcazar, Tigist Gizachew, Lina Marcela Alarcón Molina, J. Sangma and Piyamary Shanoda.