The worldwide problems caused by COVID-19 seem nearly impossible to count, but millions in poverty share one obstacle that may eclipse all others: hunger.
As the pandemic transformed into a widespread economic emergency, the issues of malnutrition and starvation became a new and potentially life-threatening reality for millions of children — including those Compassion serves.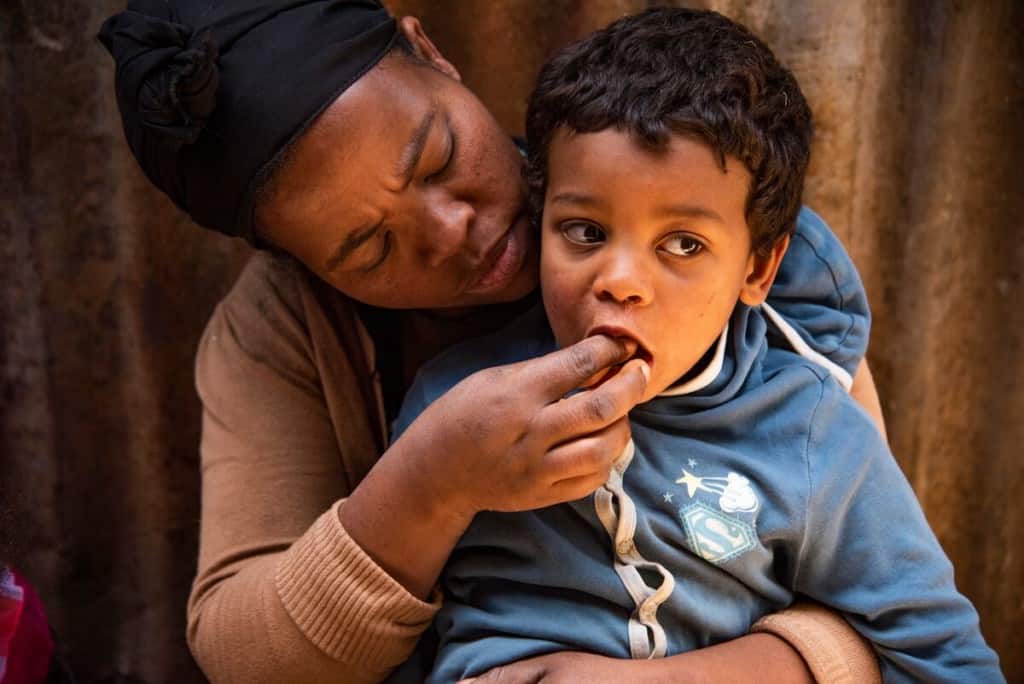 As hunger, malnutrition and food insecurity rise in areas across the globe, we recognize the heavy impact that the COVID-19 crisis has made on children and families in poverty. Our hearts ache knowing that in 2020, by United Nations estimates, 161 million more people faced hunger than in 2019, and 2.3 billion people lacked access to enough year-round food. At one time, hunger related to the virus was leading to the deaths of an estimated 10,000 children per month.
Compassion stands on the front lines of this issue, working with thousands of local church partners to provide 17 million food packs (and counting) to young people and families in poverty since April 2020. It's just one way we're caring for children's holistic needs  in the midst of a life-threatening season.
A Time of Great Anguish
For children like 9-year-old Jonas in the Dominican Republic, the pandemic created life-and-death scenarios. Jonas' parents, who both held decent jobs before the pandemic, could no longer work after COVID-19 hit. "We spent 30 days eating the little that we found," says Jonas' mother, Miguelina. "It was a time of great anguish when we could not feed our children. I knew they were hungry, and it hurt me to see my children suffering and in so much need."
Jonas was hungry, but he didn't tell his mother — he didn't want to make her sad. One day, when he had no food left to eat in his home, Compassion center staff provided a lifeline, delivering a basket of food to the family.
"If the center hadn't sent this food," Jonas says, "I don't know what would have happened to my family and me."
The pandemic has turned an already dire situation into an emergency for families like Jonas', and millions are nearly out of options. In 2019, before the world had ever heard the name of COVID-19, almost 690 million people worldwide struggled with chronic hunger, according to the UN.
Then COVID-19 struck, and children have been some of its hardest-hit victims. As of early 2021, children worldwide had already missed more than 39 billion in-school meals due to school closures since the pandemic began, according to UNICEF and the World Food Programme. Many parents, day laborers who relied on each day's earnings to feed their families, lost their jobs and no longer had the income to buy groceries. As the global supply chain has broken down, many communities haven't had a large enough supply of food to support their residents.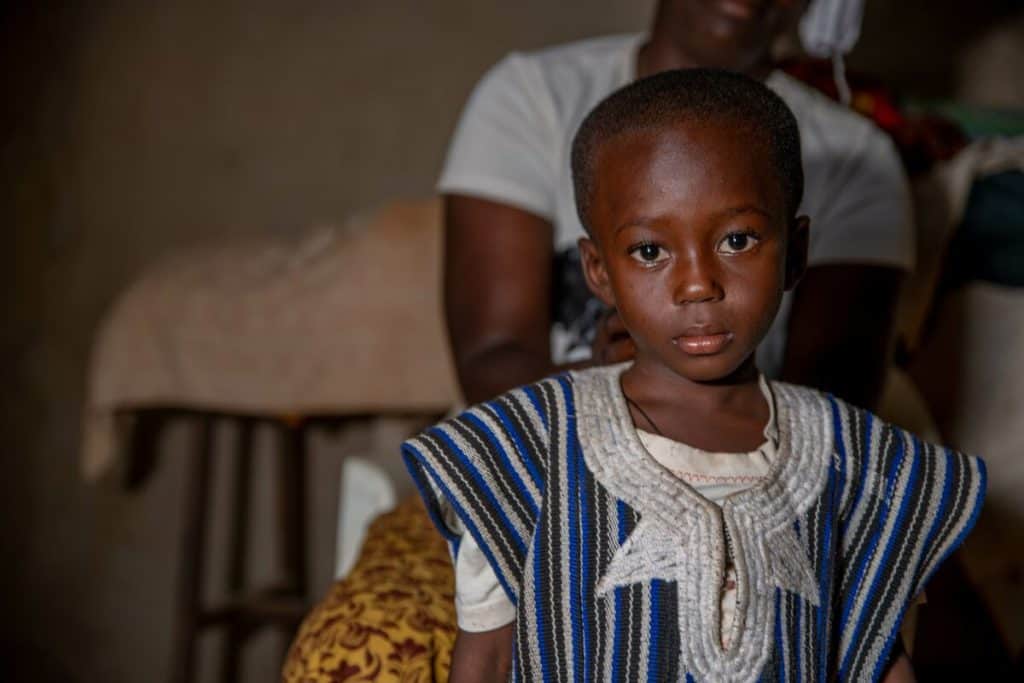 Children and youth in many areas Compassion serves are among those at greatest risk. Per Compassion estimates, in nations across the world such as Rwanda, Togo and Haiti, an overwhelming majority of beneficiaries registered in recent years — and their entire households — are already living on $3.20 per day or less.
For many of those children, hunger may become so severe it could cause permanent physical and mental damage. Their bodies are in danger of being stunted physically, they are highly susceptible to illness, and their brains may not develop properly. The hope of reaching their full, God-given potential is severely threatened.
For many of the countries where Compassion-supported children and youth live, the need will be overwhelming long after the pandemic subsides. To add to the difficulty of hunger, over the past year alone, nations such as Peru, Haiti, Kenya, Honduras and the Philippines and have experienced natural disasters such as flooding, locust swarms, hurricanes and earthquakes — creating a complex web of colossal obstacles for those in poverty.
Boundless Gratitude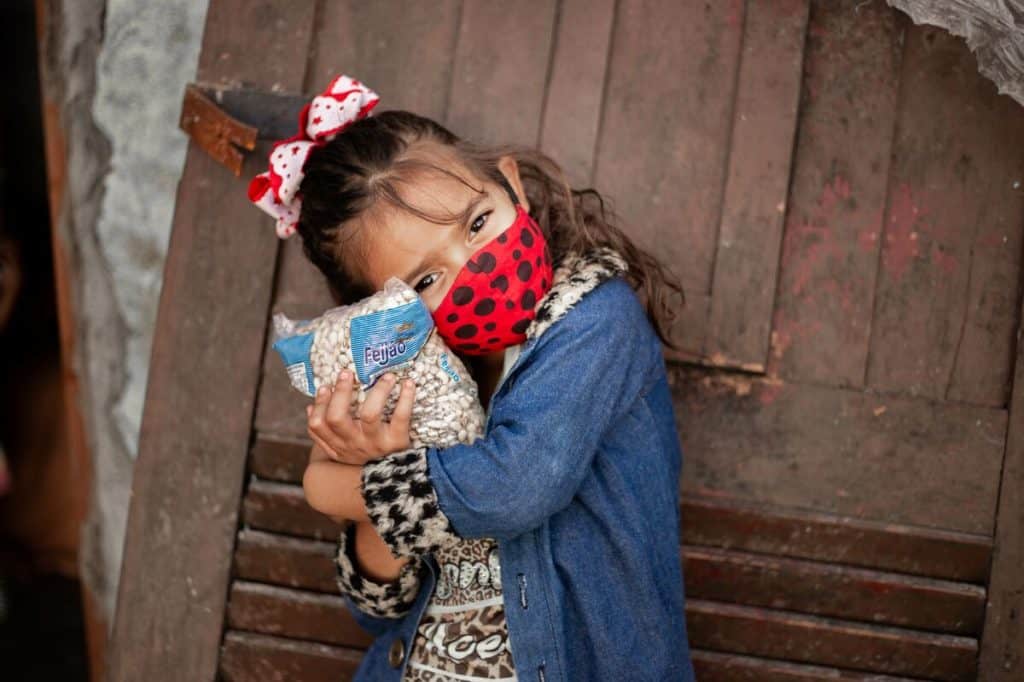 Beyond the 17 million-plus food packs provided so far since April 2020, Compassion has also provided 12 million hygiene kits, hundreds of thousands of cash transfers, and much-needed medical support to beneficiary families.
Compassion's church partners have also provided entrepreneurial training and other critical support for parents to support their families, after the pandemic took away their livelihoods. One Compassion center in Africa even taught fathers who had lost their jobs in the pandemic to make and sell hand sanitizer — adding to the overall health of their community in multiple ways.
The support provided by Compassion helps not only a child, but often an entire family. "There were days when I thought we would have to go to bed without eating, but then the center staff blessed us with food baskets," says Ana, the mother of a child sponsored by Compassion in Colombia. "If we had not received food from the center, this pandemic would have been even more difficult for us. I have no words to express my gratitude."
Join the Fight
For those in poverty, a little support goes a long way. Under Compassion's stewardship, a $40 gift provides a household with a multi-week food kit, with staple foods such as rice, eggs, meat and milk that families need to survive.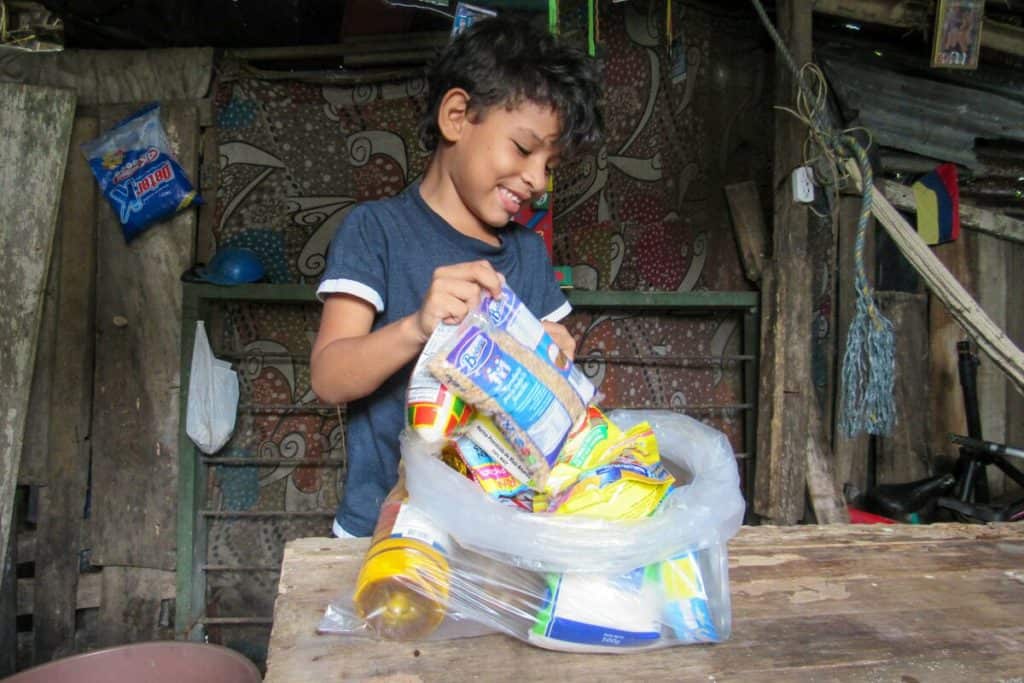 "Our hearts break knowing how many children within the Compassion family are being deeply affected by hunger due to COVID-19," says Santiago "Jimmy" Mellado, President and CEO of Compassion International.
"We have a responsibility to do all we can to point our resources, prayer and energy toward helping the immediate needs of these children. We can't afford to wait."
Please join us as we seek to point the children we reach toward a new path — one free of hunger, where they are able to step into the incredible future God has planned for them.
Article originally posted Oct. 15, 2020, and updated Sept. 2, 2021. International reporting and photos by Tigist Gizachew, Lina Marcela Alarcón Molina, Yrahisa Mateo and Jehojakim Sangare.
---