These girls are like any girls, anywhere. They love to learn and play and have big dreams. However, like more than one-third of Kenyans, they live below the poverty line, and they face confronting challenges.
With the support of Compassion's local church partners, these girls have the care they need to rise above their circumstances with determination and hope.
Welcome to a day in the life of Kenya's girls!
Morning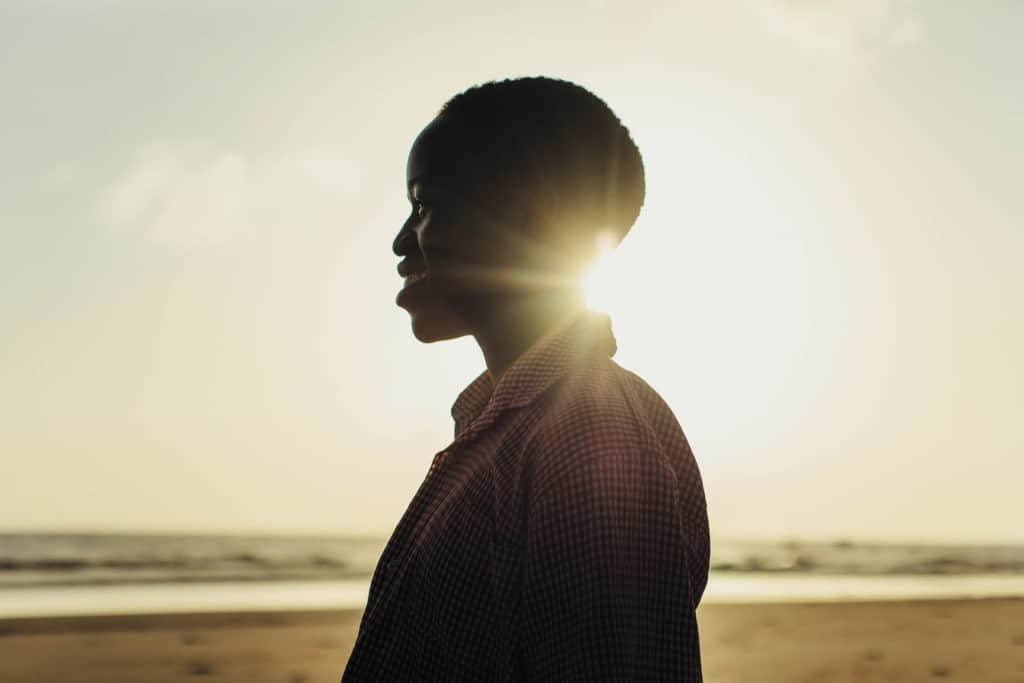 Habari za asubuhi; good morning! One by one, around the country, the girls rise to greet the day. Yawning and rubbing their eyes, they spring out of bed. (Or perhaps they need to be coaxed out from under the blankets, grumbling.)
Some push aside the mosquito nets that protect them from malaria; others nudge aside younger siblings who share their mattress.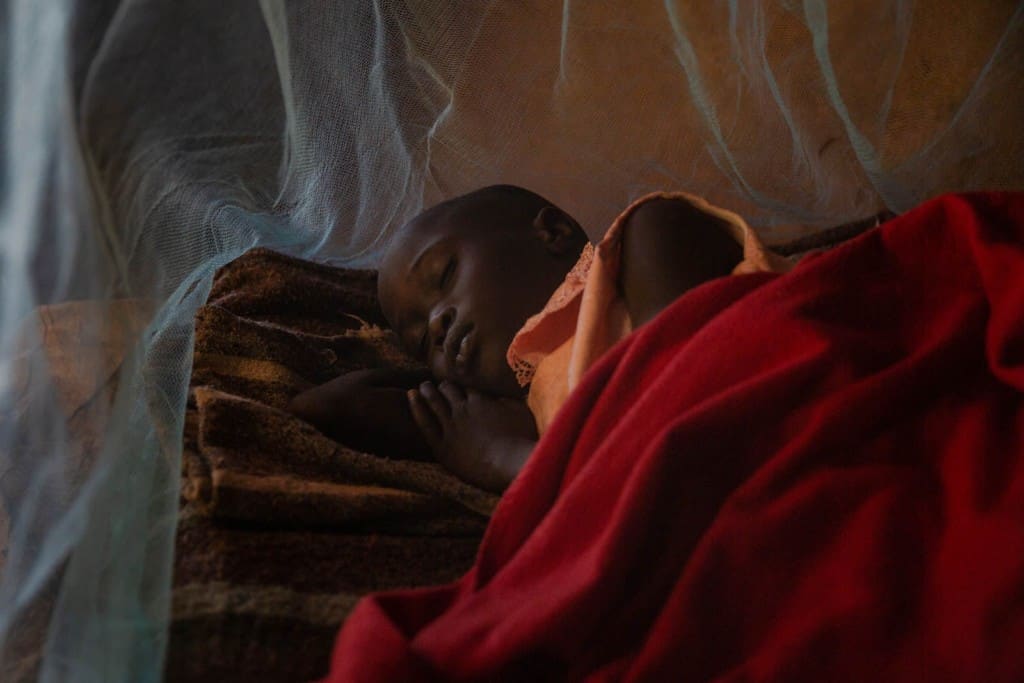 Breakfast in Kenya tends to be simple. A cup of hot, milky chai, bread, porridge or fruit. However, the impact of the COVID-19 pandemic, plus recent droughts and locust plagues, mean many girls will start their day hungry. Over 11 percent of Kenya's children are underweight, and UNICEF reports that more than a quarter of children under 5 have stunted growth.
Since the pandemic began, Compassion's local church partners have organized mobile cash transfers to vulnerable families so they can feed their families.
Morning Chores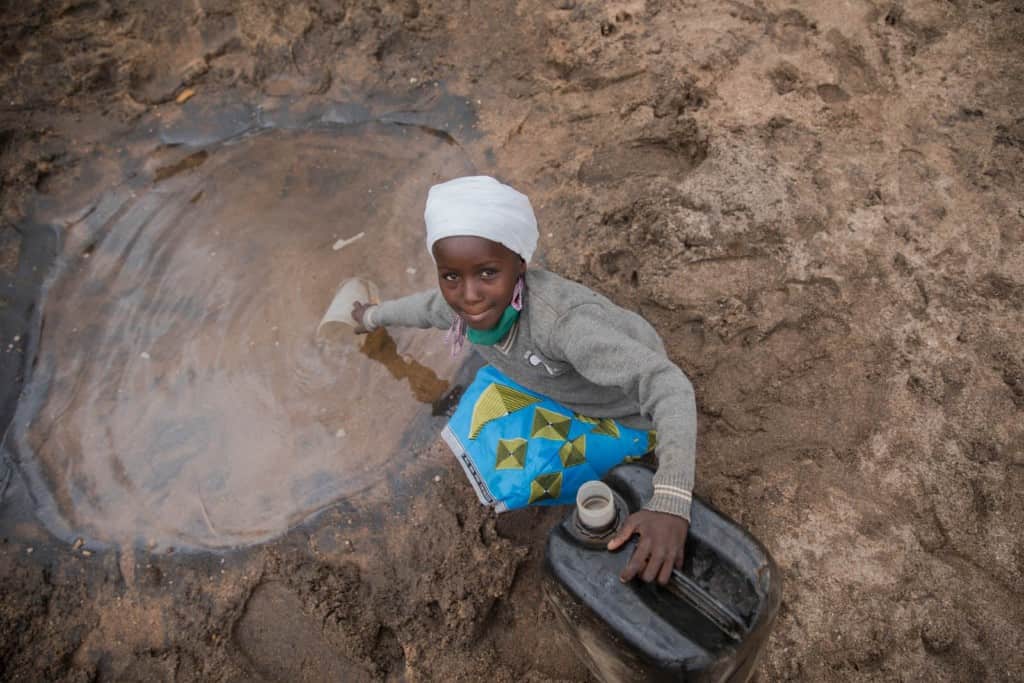 Before heading off to school, Kenya's girls usually help their families with the morning chores.
In Kitui County, eastern Kenya, 8-year-old Faith collects water from the riverbed. One-third of Kenyans rely on "unimproved water sources" like ponds, shallow wells and rivers. Unless they have a simple way to treat the water, it can put children at risk of dangerous waterborne diseases.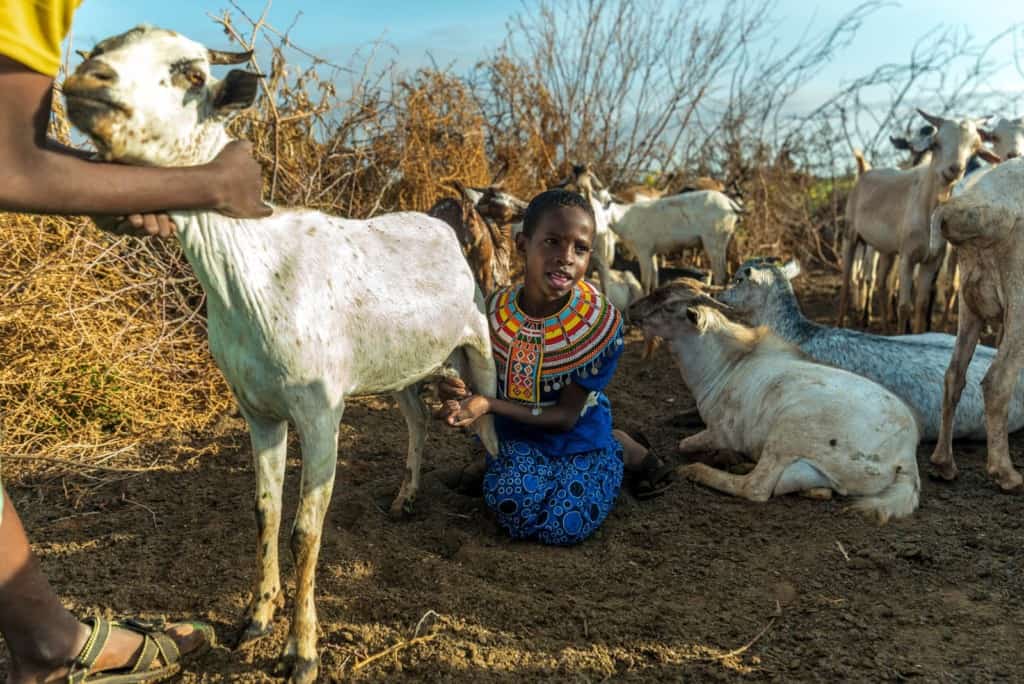 Maindi, 8, milks her family's goat. She is part of the Rendille people of eastern Kenya, an Indigenous tribe that traditionally lives a nomadic lifestyle while caring for their animals.
After Maindi finishes the milking, she walks to school. Because she is registered in Compassion's program, she is the first child in her family to receive a formal education.
Time for School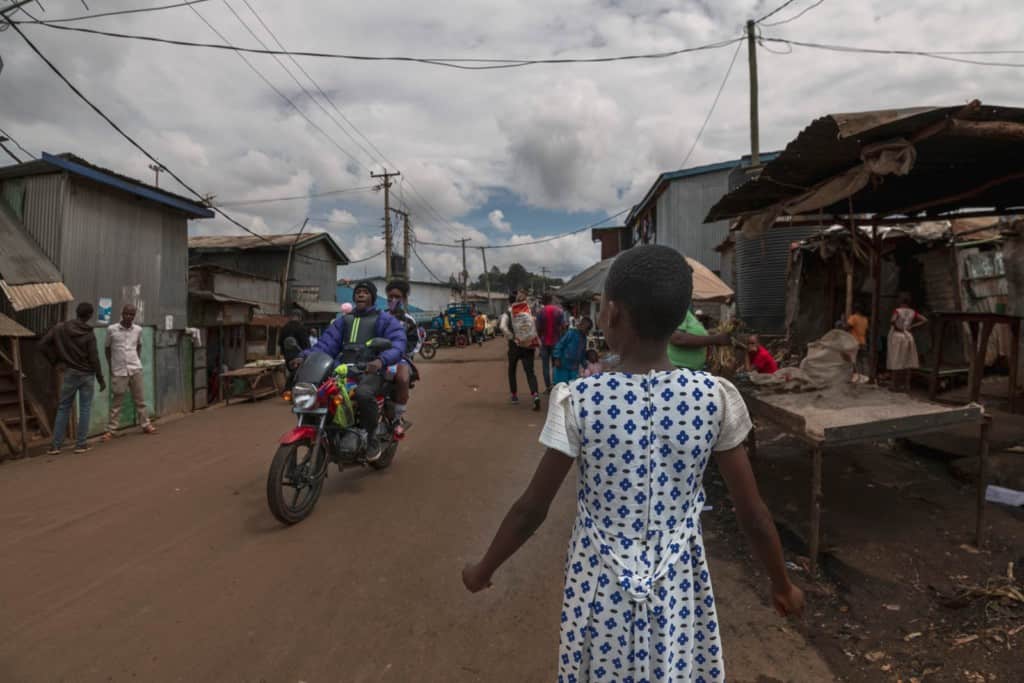 Many girls in Kenya face a long walk to school, particularly in rural areas. It's not unusual for them to walk several miles each way. Gaudencia walks through the streets of her neighborhood in Mathare, one of Nairobi's largest slums.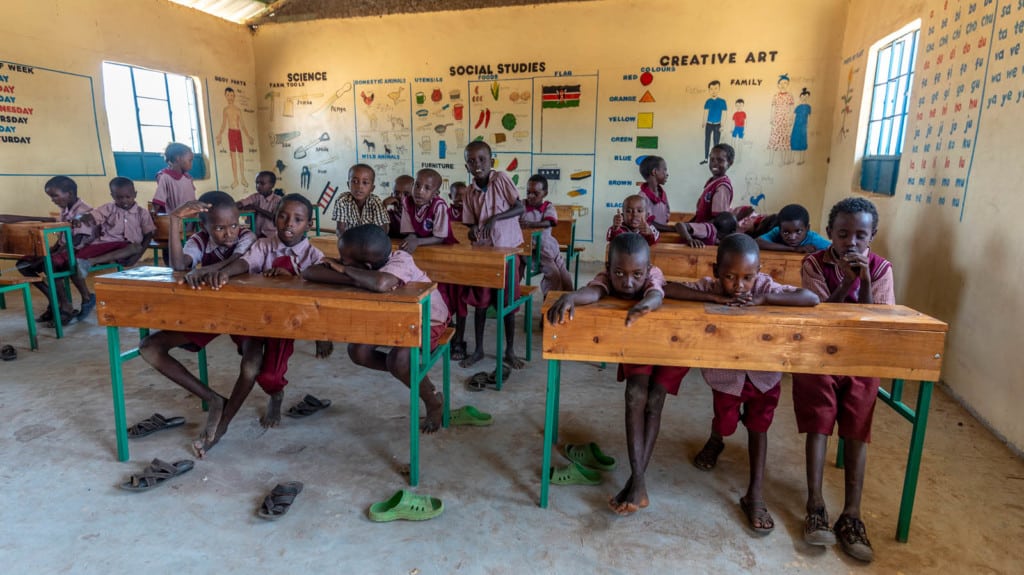 In Kenya, every child has the right to free and compulsory basic education. The country has made significant literacy gains in recent years, but crowded classrooms and poor-quality teaching can still affect the quality of children's learning. In some areas, the pupil-to-teacher ratio is as high as 77-to-1.
As part of Compassion's program, children receive education support. It could be additional tutoring, lessons at their child development center or covering the costs of school fees, uniforms and supplies.
Afternoon Chores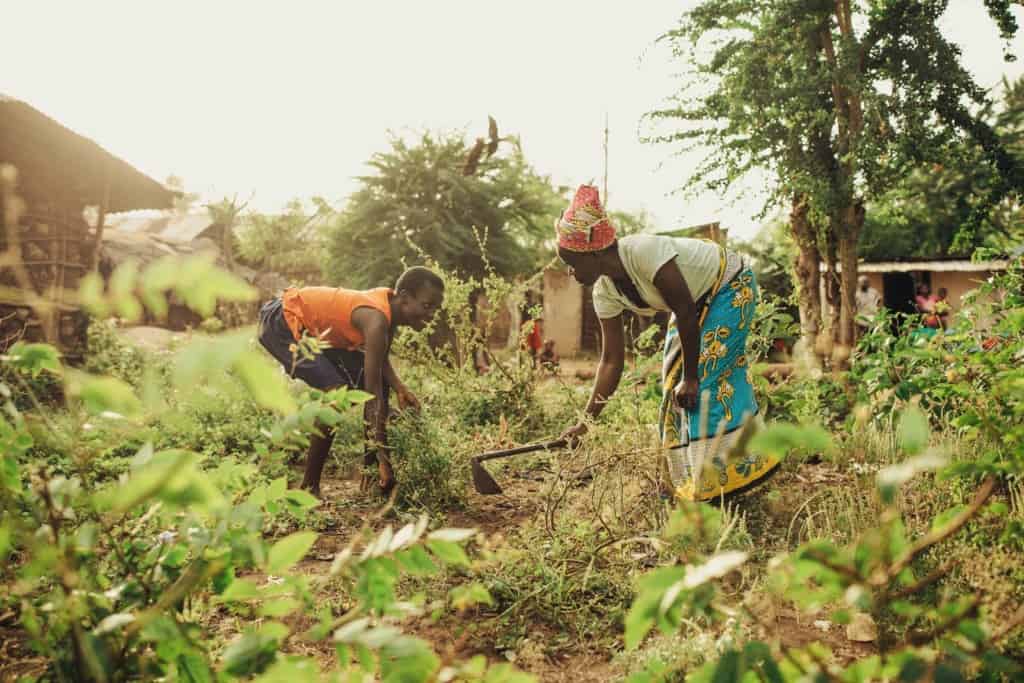 Back at home, many of Kenya's girls have a few jobs to do before they are free for the afternoon. In their seaside community, Flora, 13, helps her mother dig in their vegetable garden. The main veggies families grow are potatoes, tomatoes, cabbages, snow peas, kale, beans and carrots.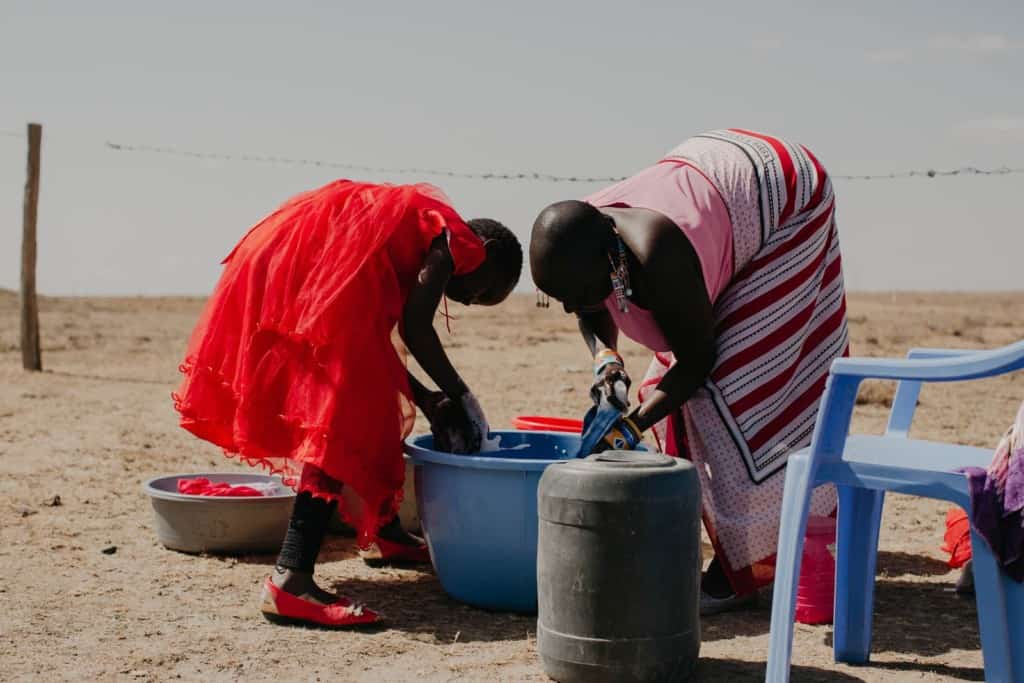 Ten-year-old Praise helps her grandmother to scrub clothes with soap before rinsing them clean and hanging them to dry on a line under the bright sun.
Homework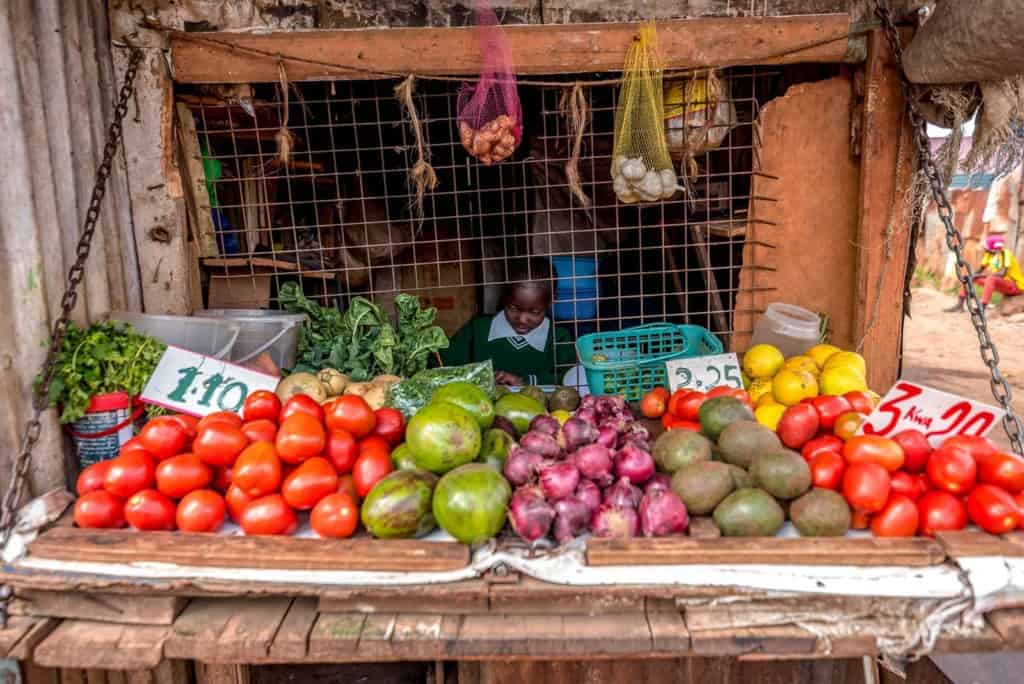 Tracy sits in her grandmother's grocery kiosk after school. In between helping her serve customers, Tracy does her homework. "I love to help my grandmother at the shop, plus it also helps me to know how to talk to people and to practice mathematics because of working out the change to give," she says.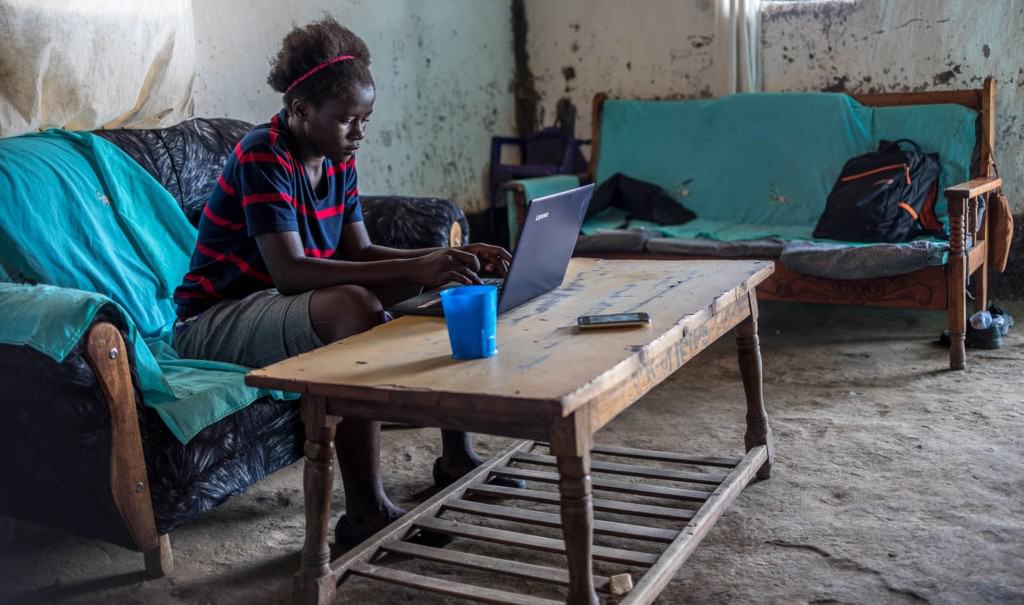 Synthia types up her schoolwork on a laptop. In 2017, she and her friends invented a mobile app to abolish female genital mutilation. It won second prize in the Google-sponsored Technovation challenge! She learned to use a computer at her Compassion center, and this helped her develop an interest in technology.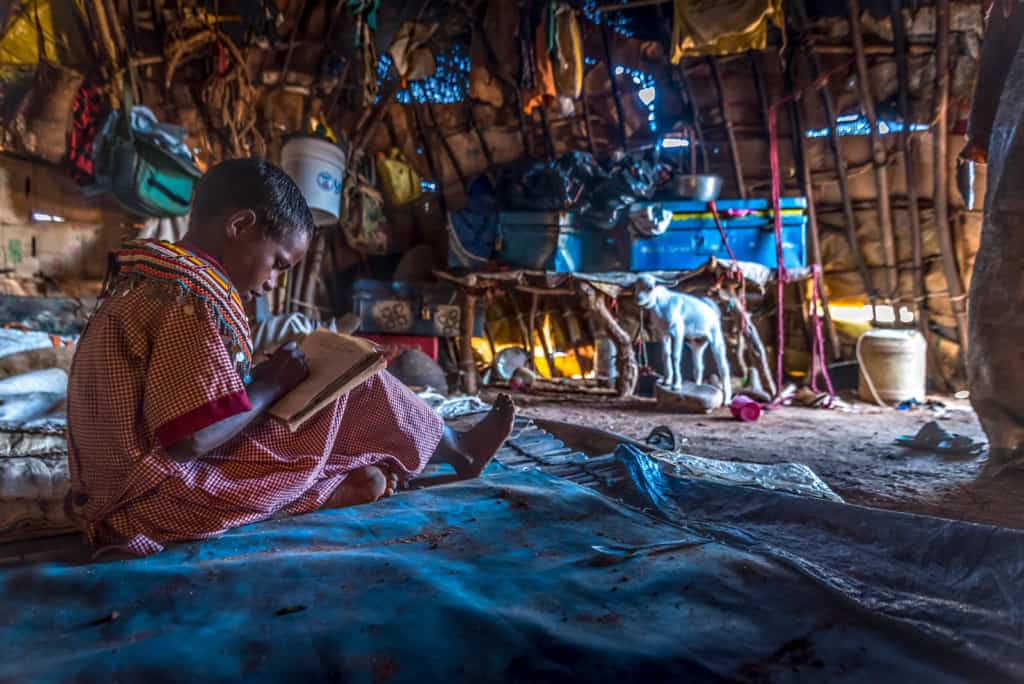 Maindi does her homework in the afternoon so she can concentrate before her older siblings and father return home from tending their animals. Her home doesn't have electricity, so when it gets dark, she uses a kerosene lamp.
Time for Fun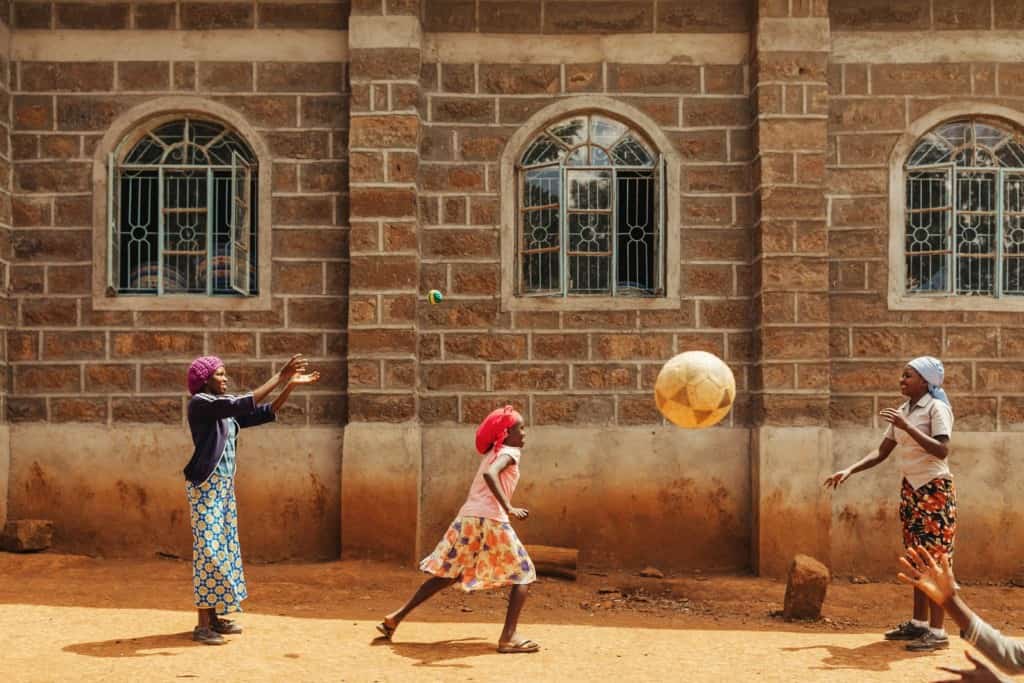 With chores complete and homework out of the way, it's time for fun! Mary plays "keep away" with staff outside her local Compassion child development center.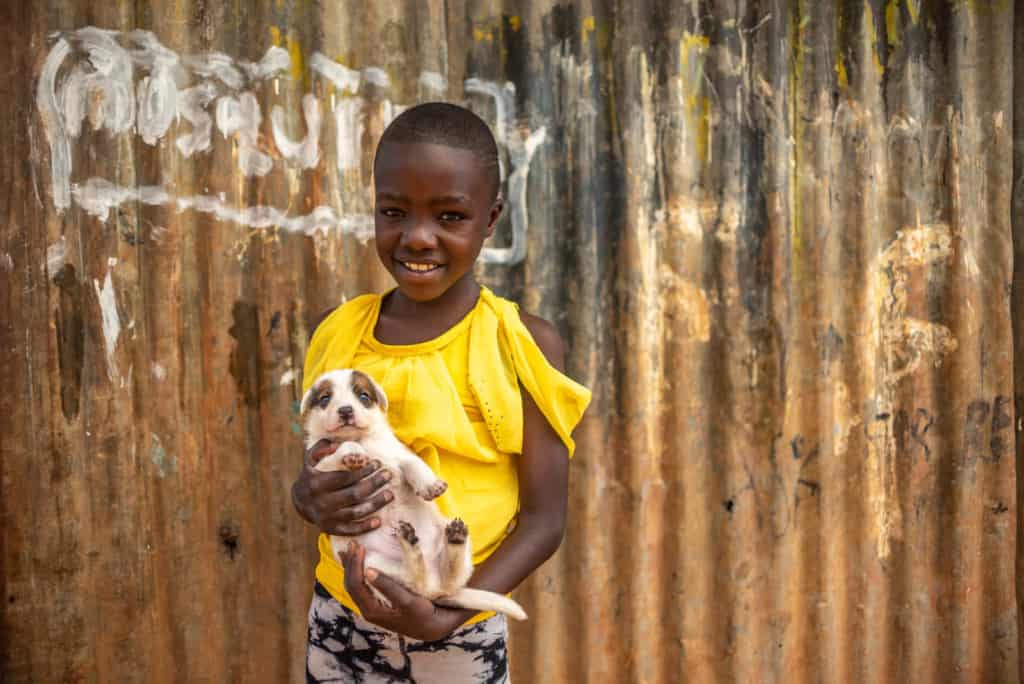 Leach shows off an adorable puppy in her community in Nairobi. The 12-year-old wants to be a teacher when she grows up. "I want to make a positive impact in the lives of little kids … and give them hope for the future," she says.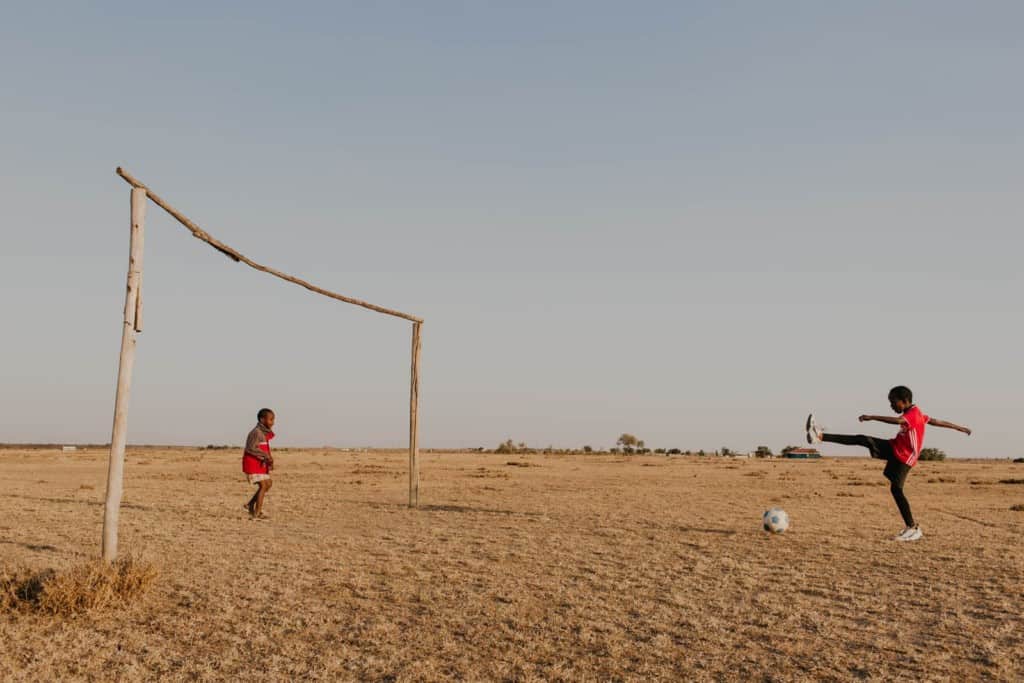 Praise lines up a goal at the local soccer field in western Kenya. Soccer is the most popular sport in the country.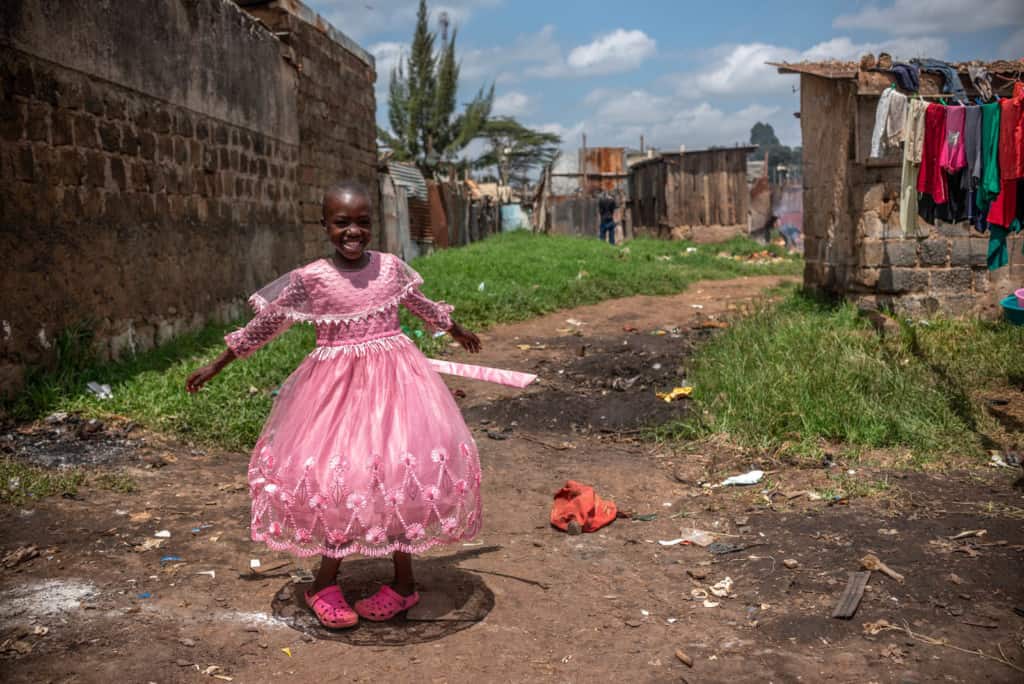 Leach twirls in her favorite dress — a Christmas gift from her sponsor.
Dinnertime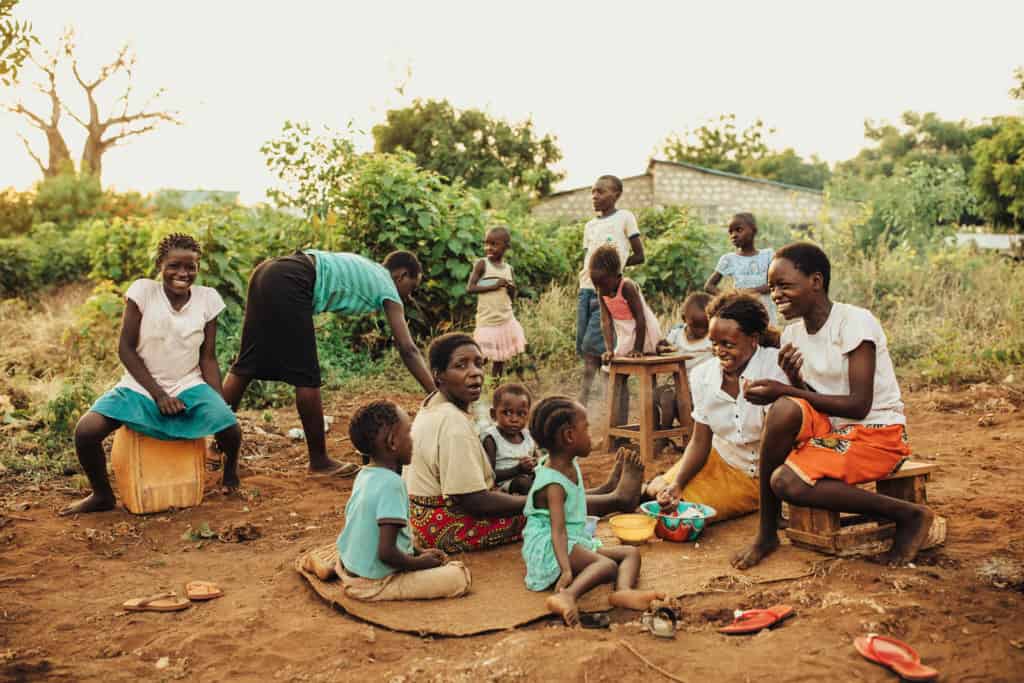 Salama and her family eat dinner outside together while sitting on a woven mat. With lots of siblings and cousins, their typical meal of bean stew and ugali (maize or cassava-flour porridge) is chaotic and full of laughter.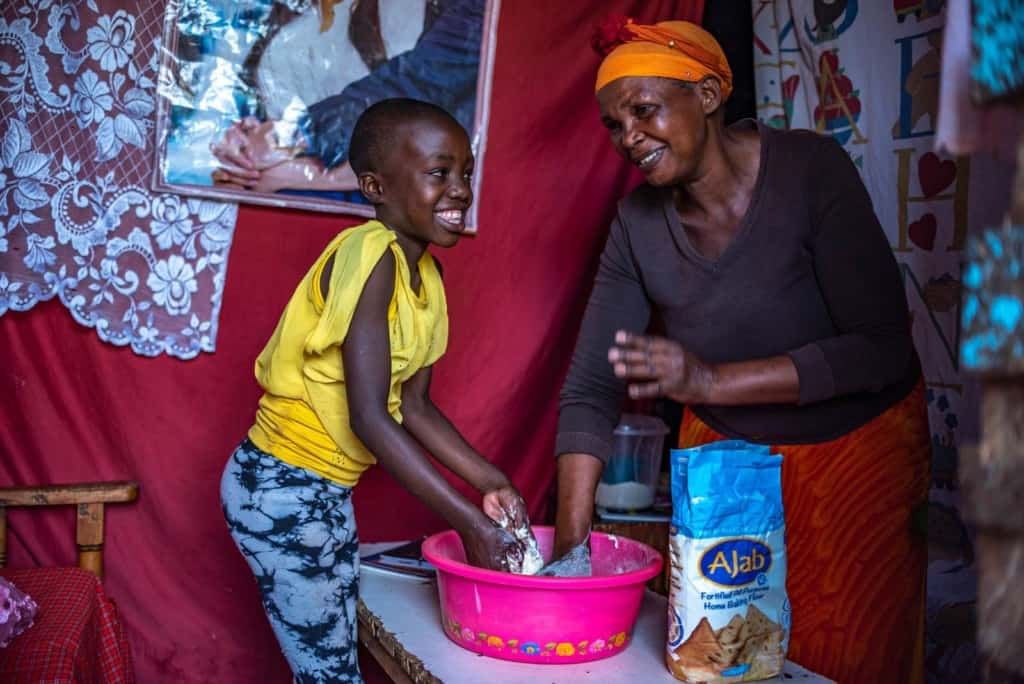 Leach helps her grandmother make her favorite meal — chapati. In Kenya, the flatbread is a special treat that is eaten on special occasions. Leach's family served it on Christmas Day.
Bedtime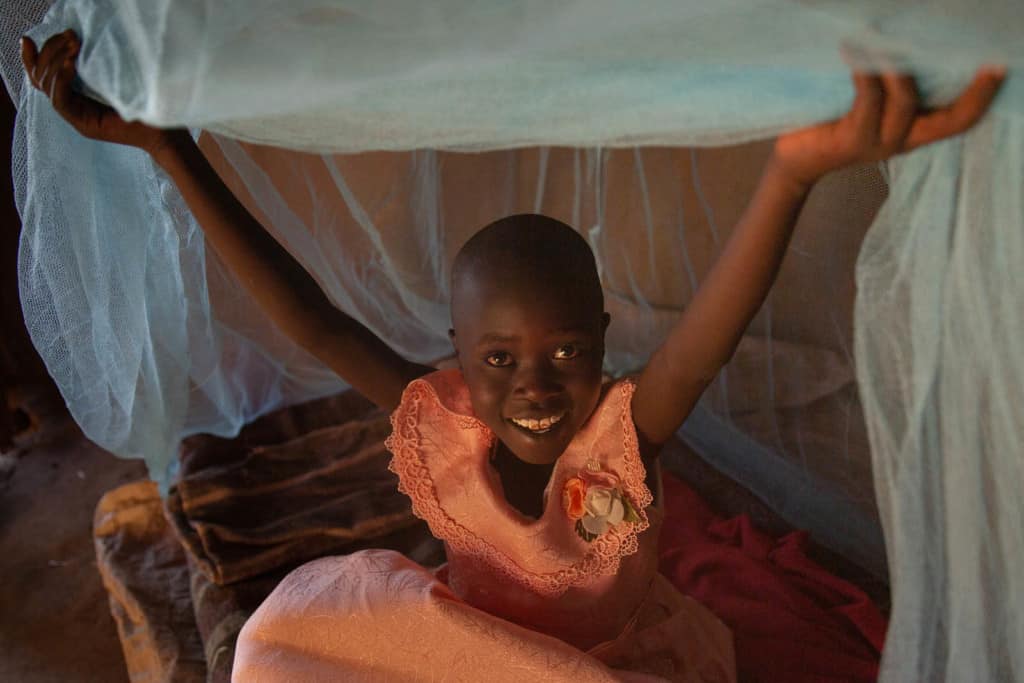 Abigail gets ready for bed in the Rift Valley. The area has beautiful, expansive lakes plus swampy marshes, so mosquitos call the area home too. She sleeps under a mosquito net at night to protect herself from malaria and yellow fever. "I can now sleep throughout the night without waking up to fight with mosquitoes," she says.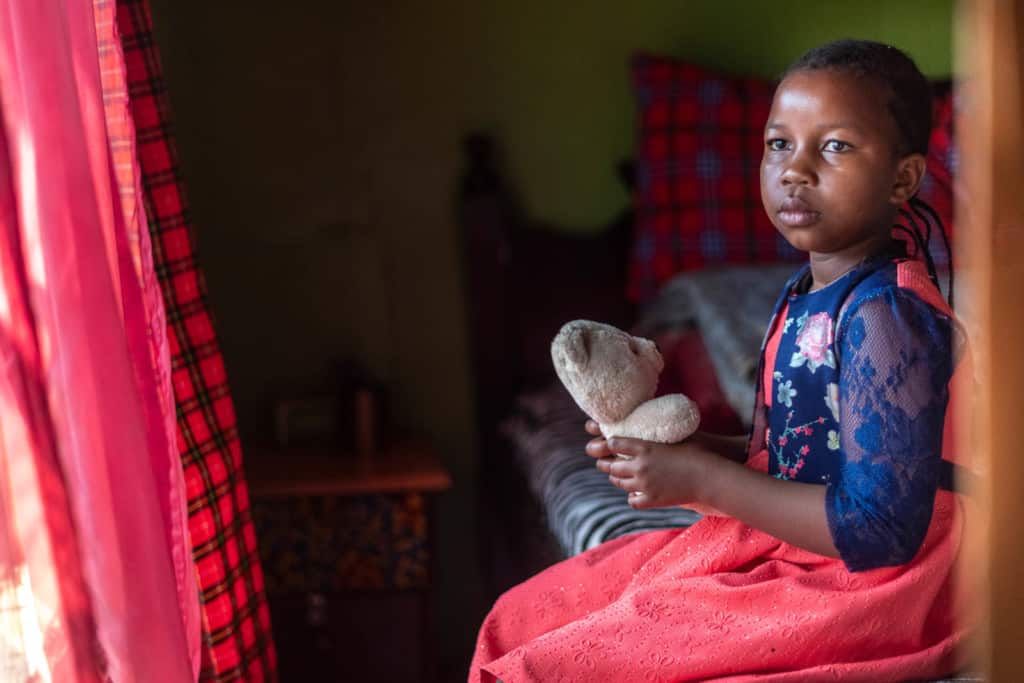 Usiku mwema! Goodnight from Kenya's girls. Tomorrow is another day, and it is full of hope.
---
Photography and reporting from Kenya by Isaac Ogila and Kevin Ouma.