Tomorrow is World Water Day!
Today is World Puppetry Day, and yesterday was World House Sparrow Day. Do these days mean anything?
I hope that meeting Amos Batungura will give meaning to your World Water Day (WWD).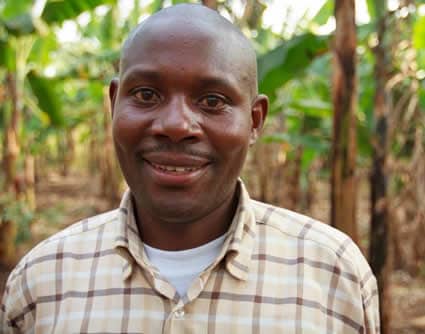 Amos lives in a mud hut in Uganda. He and people like him have taught us a lot at Living Water International, so I hope you'll celebrate WWD by taking four minutes to meet him in the video below.
World Water Day was named to raise awareness, but a good WWD incites action. A great WWD though, creates connection — a sense that someone like Amos is your neighbor, that we're all in this together, and Jesus is here in it with us too. At least that's what we at Living Water think.
You care about Compassion because you care about children, which is why you also care about water. Children are the biggest victims of unsafe drinking water and the most blessed by access to safe water.
We celebrate our mutual love for children this WWD. We also celebrate that just two weeks ago, UNICEF and WHO announced that the world has met the Millennium Development Goal for water!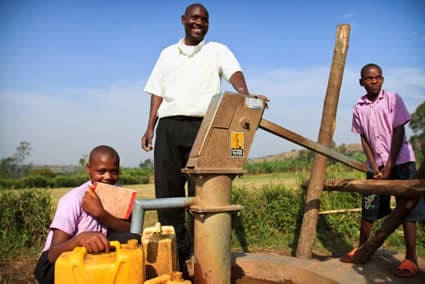 The goal was to reduce by half the proportion of the population without sustainable access to safe drinking water.
Done. Shall we repurpose the day?
Not so fast.
780 million people still lack access to safe water. If we at Living Water have learned anything over the past 21 years, it is that the key word in that goal is sustainable. By some estimates, there are as many as 50,000 broken-down water points just in Africa. That's where Amos Batungrua comes in.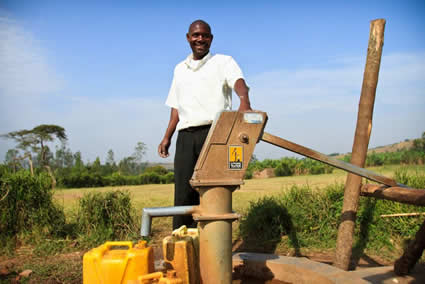 Amos is a schoolteacher and a community organizer. He incorporated church, school and other civic leaders into a community-based organization to address the needs of Kibeho Village.
Together, they made a plan to maintain Kibeho's water point and sustain its hygiene and sanitation programs through local efforts. Living Water's initial investment is heavy, but we know we're investing in something worthwhile when even the poorest people in the world will gladly pay to sustain it.
One thing we've learned from Amos and people like him is that different sustainability solutions work in different places. Another is that when there is no silver bullet you never stop learning. That's alright with us, though.
We're not finished connecting with neighbors like Amos to learn alongside them the best ways to help people acquire safe drinking water and with it experience the Living Water.
Now go meet Amos. He's more interesting than me:
---
ABOUT THE AUTHOR: Paul Darilek is Senior Director of Communications at Living Water International. Years ago he was a missionary and bean farmer in El Salvador. Paul was hospitalized twice with water-related health problems before Living Water International helped him train a Salvadoran team to address water needs in their communities, in Jesus' name.