UPDATE DECEMBER 24, 2017
We are incredibly happy to report that Steven is now back home with his family in Ecuador!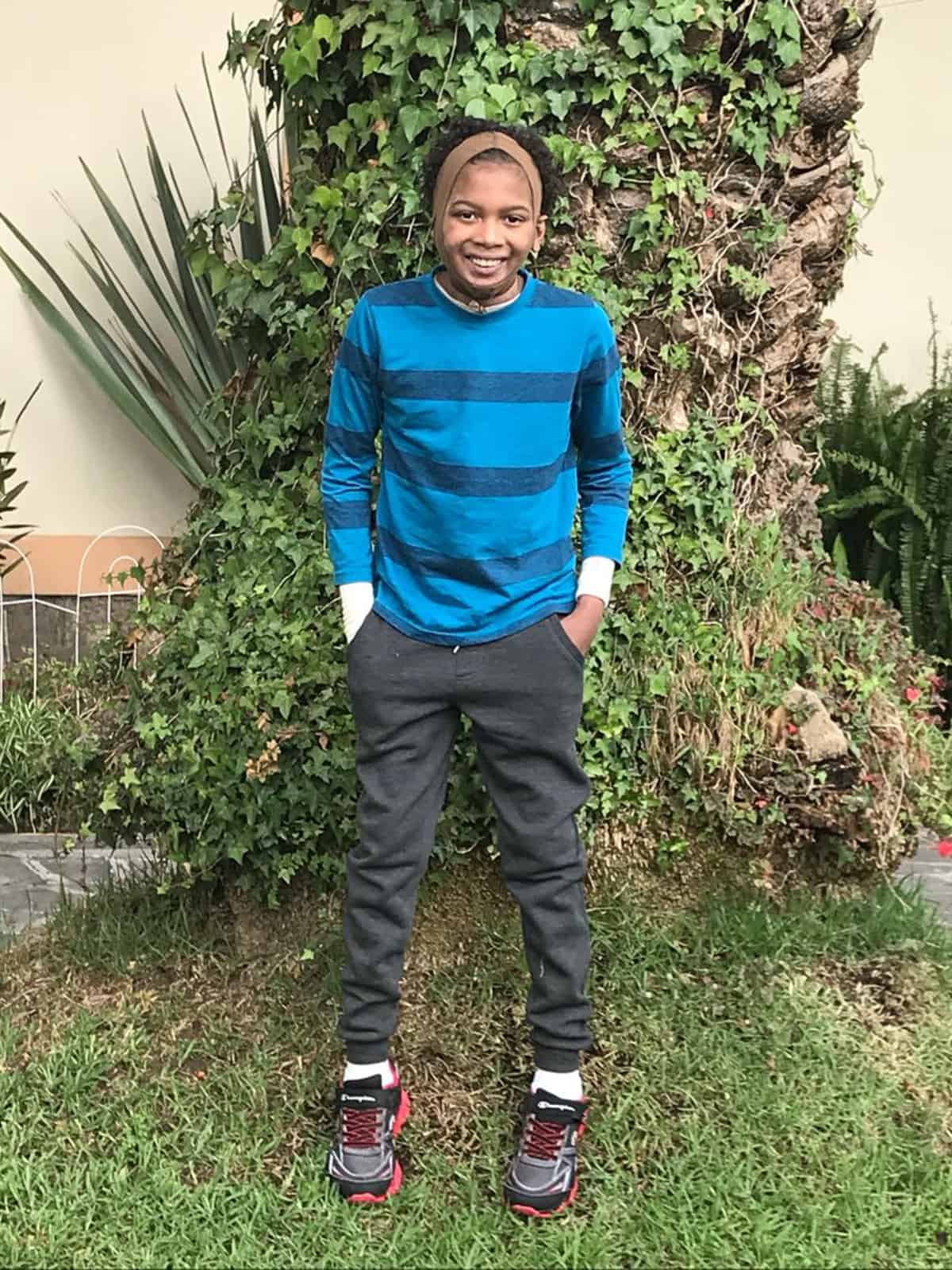 He was nervous to return and concerned about how he would be accepted with his scars. But he was embraced with open arms and has been overwhelmed with the love that has been poured out for him. His family let us know he is doing really well, both physically and emotionally.
Before Steven went home, his sponsor Cory made a trip to visit him in the hospital. Steven was a little self-conscious to be meeting her for the first time. That quickly changed during his physical therapy when he and Cory were able to play with the Lego set she brought him. They spent some beautiful moments playing, singing and dancing together.
When we shared his story back in June, we honestly didn't know if Steven would make it due to the severity of his injuries. But because of the prayers and work of Compassion Ecuador, his local church, generous donors, caring doctors and nurses, his family and his sponsor, the attack was not the end of Steven's journey.
Thank YOU for standing with him in faith and selflessly pouring out your support.
Please continue to keep Steven and his family in your prayers:
Pray for Steven and his sister as they adjust to returning to Ecuador
Pray for Steven's continuing physical therapy and healing as his skin will need multiple surgeries over the next 10 years
Pray for Steven's care and emotionally healing from the psychological effects of the attack
Pray for the legal proceedings regarding the attack
For Steven's full story and how you can help others like him, continue reading below.
---
UPDATE SEPTEMBER 8, 2017
Steven is no longer in the Intensive Care Unit!
Now he will begin to focus more on the physical therapy aspect of the treatment process. This will include walking, sitting up in a chair, eating on his own, etc. He hasn't been able to move for months, so he is going to have to rebuild strength in his body. He is now talking quite a bit as well.
Overall, he is doing so much better, and his family is praising God for his recovery! They have been so encouraged by your prayers and support.
Another update: Ecuadorian police apprehended the boys who allegedly committed this crime and their case is currently in trial. Steven's sister specifically asks for prayer for her family as they work to forgive these boys. We also ask that you join us in praying for these young men.
Thank you for showing so much love and support to Steven and his family! For Steven's full story and how you can help others like him, continue reading below.
---
UPDATE AUGUST 7, 2017
We are glad to report that Steven is responding well to treatment. He has been receiving surgeries weekly since his arrival in the US and although it's a slow process, his body is beginning to heal.
Because of your generosity, over $500,000 was raised to help pay medical bills for him and other children facing difficult medical situations. As part of our Compassion family, we are truly humbled by your response and willingness to stand with Steven and his family. Thank you!
As you can imagine, Steven is having a difficult time dealing with the psychological impact of the attack and how it has changed his life. As part of his care, he is working with a counselor to help him as he processes and grieves.
Will you please keep Steven and his family in your prayers? They still have a very long road ahead. Here are some ways you can pray:
Pray for Steven and his family as they deal with the psychological effects from the attack. His sister specifically asked that we would pray that the hearts of their family members would be open to forgive the people responsible for this.
Pray for Steven's pain level, that he wouldn't develop infections and that his body would fight those infections he currently has.
Pray for those who caused Steven's injuries.
Read Steven's full story below and learn how you can help.
---
UPDATE JULY 1, 2017:
We've received reports from Steven's family that his condition is improving. He is receiving treatment for his burns, has been taken off of kidney dialysis and can now sit up and eat. Please continue to pray as in the coming days his medical team will be determining the next steps for his plan of care.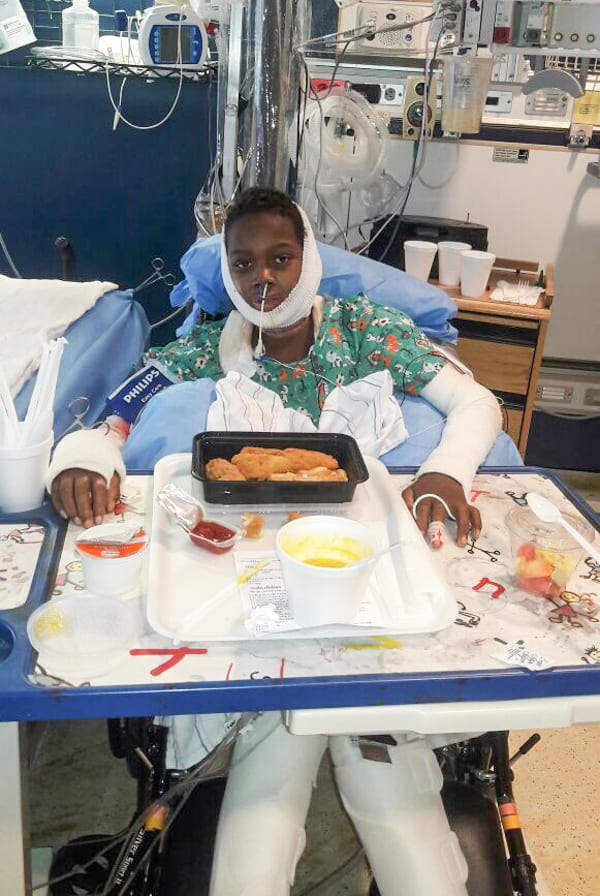 Thank you for praying with us and his family! But Steven still has a long way to go.
Keep reading to see his full story and how you can help him and others like him.
---
JUNE 28, 2017
I've started this blog post a half dozen times, but I'll be honest with you. I don't know how to write it. A few days ago I was told a story so horrific that I still am struggling to process it. But as I sit here with my hands literally shaking, I know that this is a story you need to know.
Because Steven needs your help.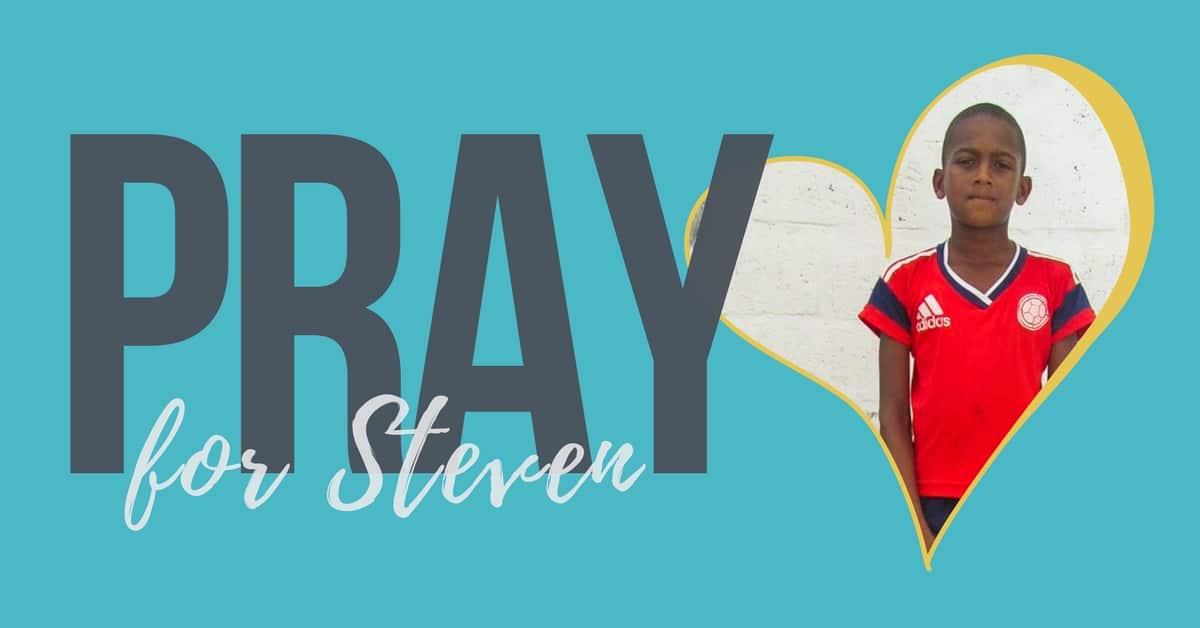 It started as a typical Sunday for Steven in his hometown of Esmeraldas, Ecuador. He had gone to church that morning, probably played with his friends, heard a Bible story. But at 1:00 that afternoon, Steven was attacked by a group of teenage boys near his home.
I can't tell you why this happened. But what I do know is that Steven was captured, bound, covered in gasoline and set on fire.
That's the sentence that makes my hands shake.
Steven ran to a nearby river and was able to put out the fire. But the boy's nightmare was just beginning. He was taken from hospital to hospital, but none were equipped to deal with the severity of his burns, which covered more than 65 percent of his body.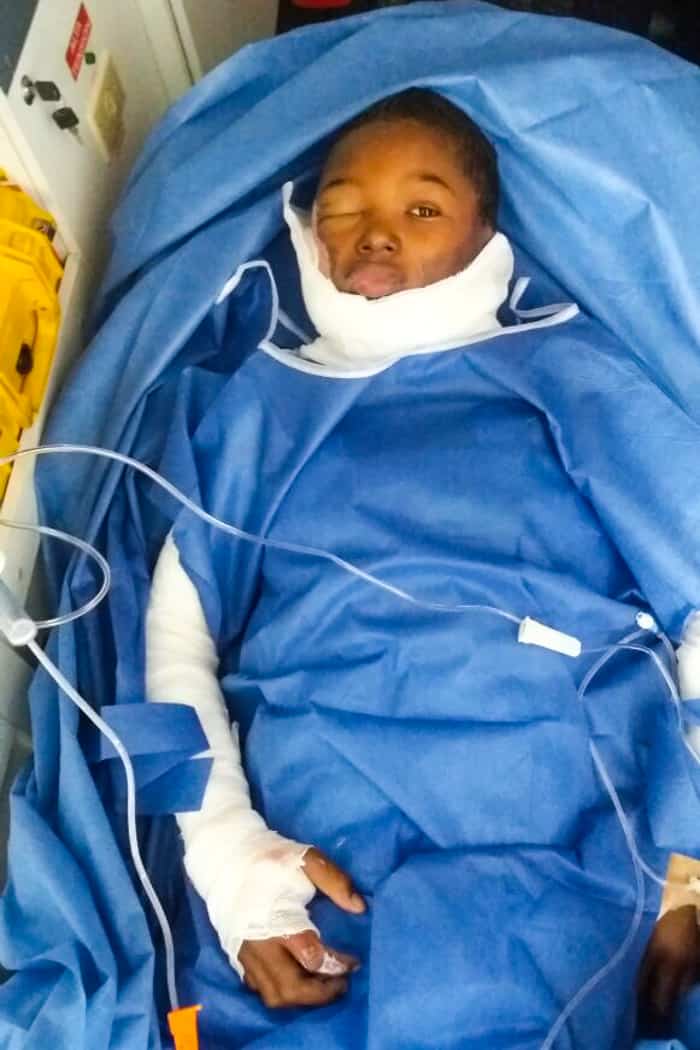 In those critical first days, Steven suffered. His parents suffered as they begged for help. The Compassion staff suffered as they tried to find resources.
And that brings us to today. To you.
Currently, Steven is in critical condition. Many of his organs are failing, and he is on dialysis. He is experiencing sepsis and septic shock.
A group has brought Steven to the United States to a hospital with a burn unit that can provide state-of-the-art care. It is estimated that he will need at least seven years of care, including skin grafts, surgeries and dialysis.
Will you help?
By giving a donation to our Medical Assistance Fund, you will help Steven and other children like him with critical medical needs. As of now, Steven's medical bills are expected to be $250,000* and increasing daily. His family could not make that much money in a lifetime.
His older sister does have a message for you.
"Pray for Steven," she says, "so the function of his organs can come back to normal. We are thankful to God and have faith in Him because He is taking care of my brother. Sometimes doctors come and say 'Steven has only a few hours of life.' But my brother is still alive. God is with us."
Steven is still alive.
God is with him.
Will you be with him too?
Steven needs a miracle. It's time to help.
Will you also pray for Steven?
Pray for Steven, his friends and his family as they deal with this dire situation.

Pray for wisdom for the medical personnel as they treat Steven.

Pray for those who caused Steven's injuries.
We will keep you updated as Steven's condition progresses here on the blog as he receives the care he needs. In the meantime, join us by praying, donating on behalf of Steven, or starting your own fundraiser. Click the links below for more information.
Donate to meet urgent medical needs. ›››
Start a fundraiser for urgent medical needs. ›››
---
*UPDATE [June 29, 2017]: A previous verion of this post reported $90,000 and it has now been updated with the most recent information from Compassion Ecuador.