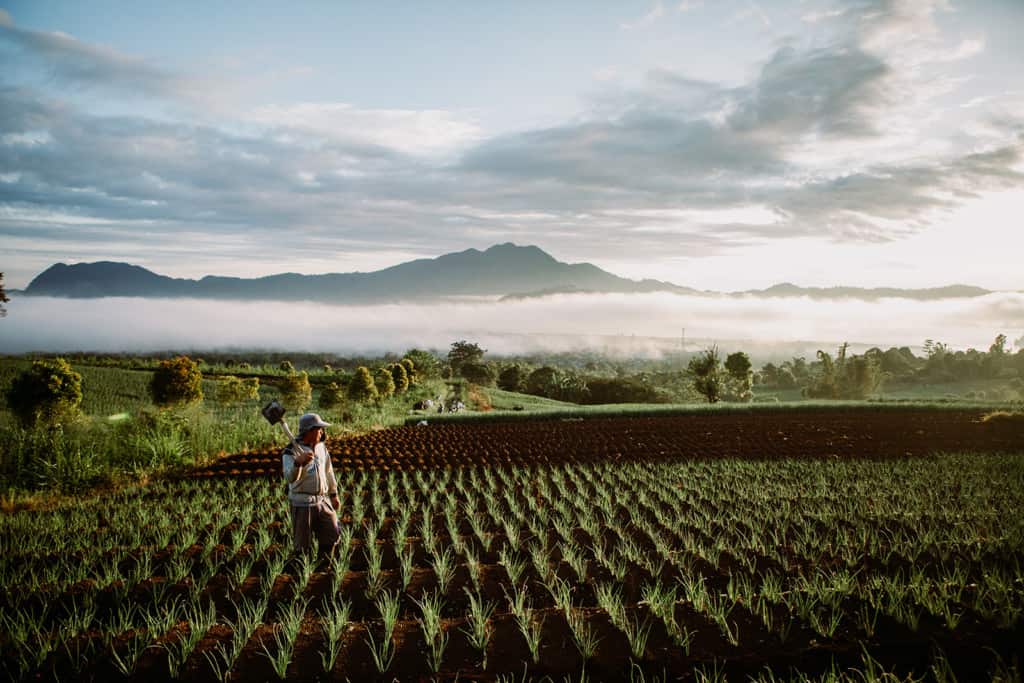 In these photos of gardens around the world, you'll see more than just plants.
In these gardens are vegetables — but also opportunities. Fruits are flourishing — and so are small businesses started by families living in poverty. A fledgling sprout peeking up from the soil can signify a better future for a child. Because people in poverty who can grow successful gardens have not only a source of nutritious food, but also a source of income.
When I'm tending my garden, I sometimes think of the family I met in a drought-ridden region of Uganda whose entire livelihood changed after they received goats. The goats provided fertilizer that helped the family's parched gardens come back to life. When the coffee and banana plants began to grow, so did the family's income. That's why many of Compassion's frontline partners around the world teach families how to start and maintain flourishing gardens.
Take a look at these photos of gardens around the world — and then look again to see what else is there.
Bolivia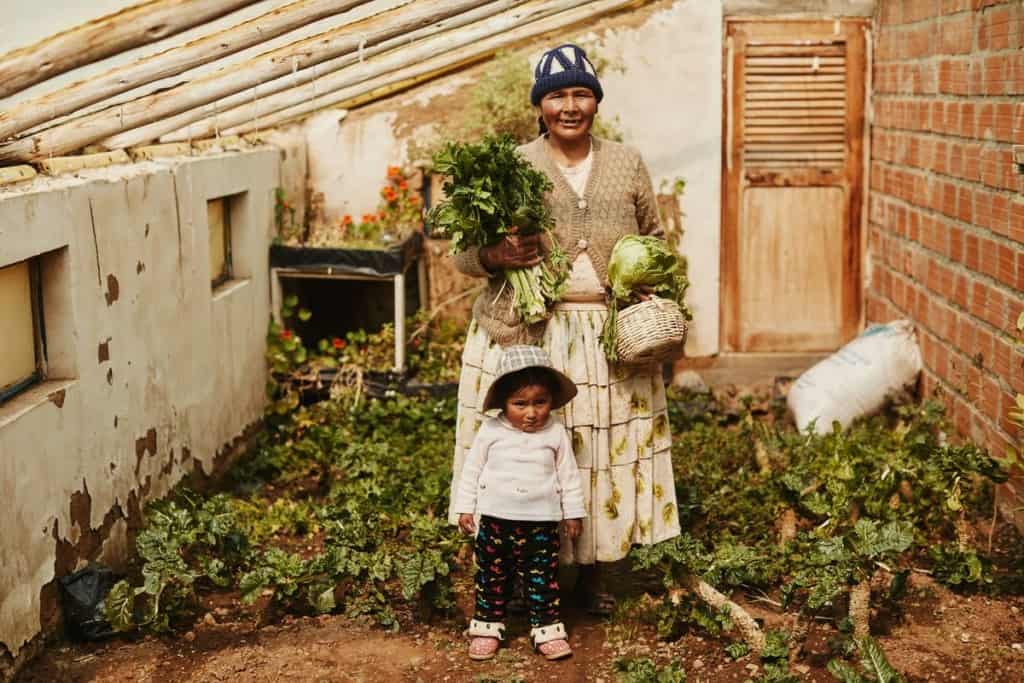 Benita and 2-year-old Gabriela's garden grows lettuce, cauliflower, celery, broccoli, cucumber and tomatoes.
Tanzania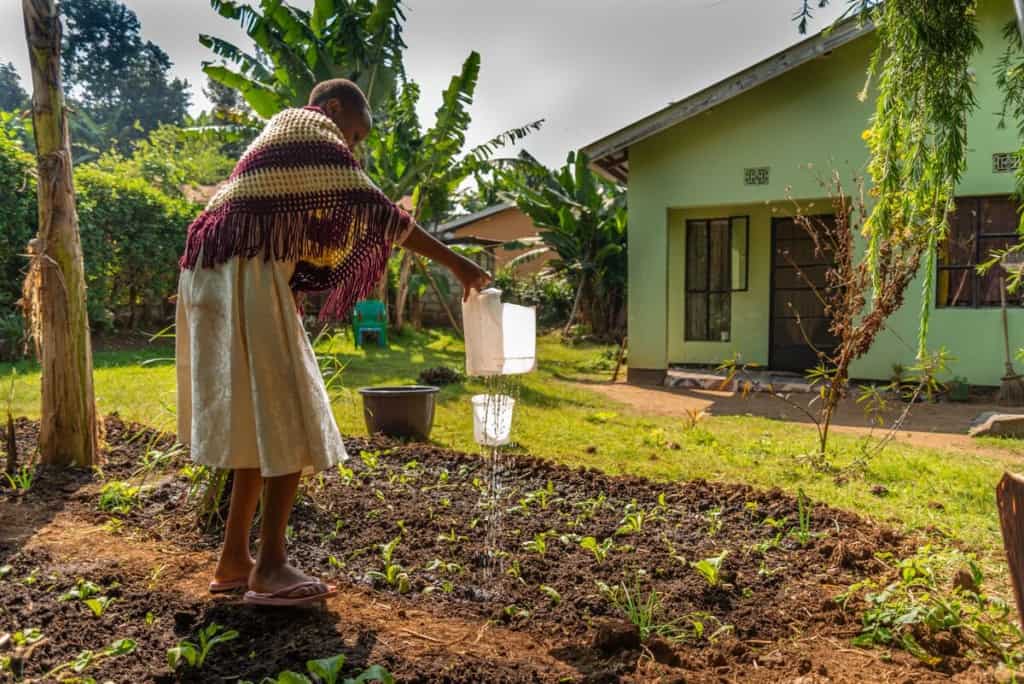 Esther, 11, uses a jerry can with to water her grandmother's vegetable garden.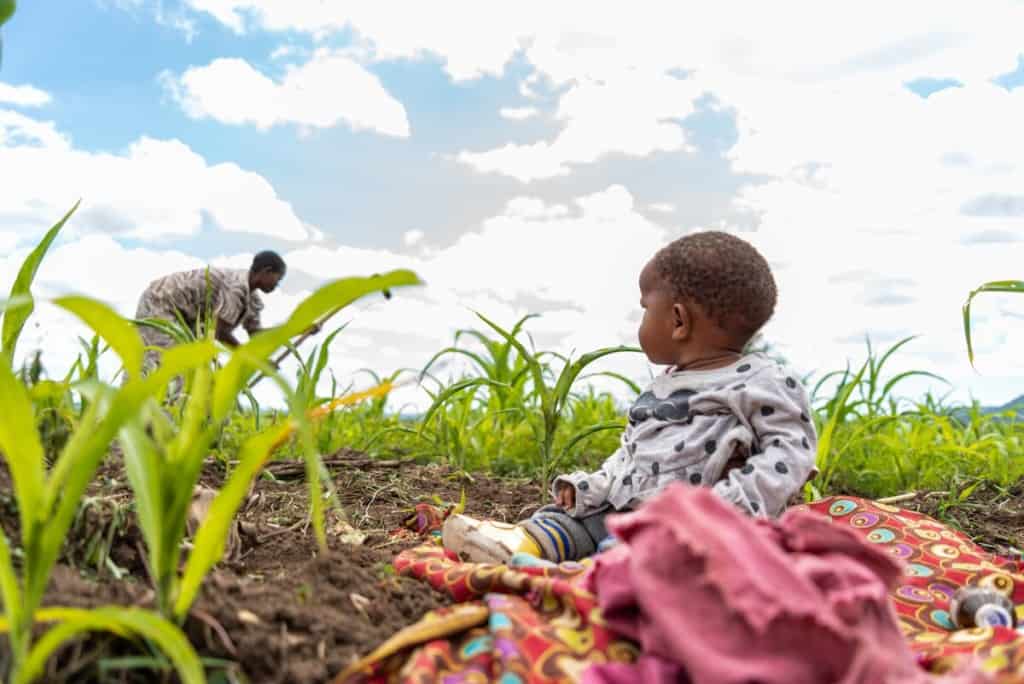 Baby Bhoke watches her hardworking mother hand-plough their garden with a hoe.
Thailand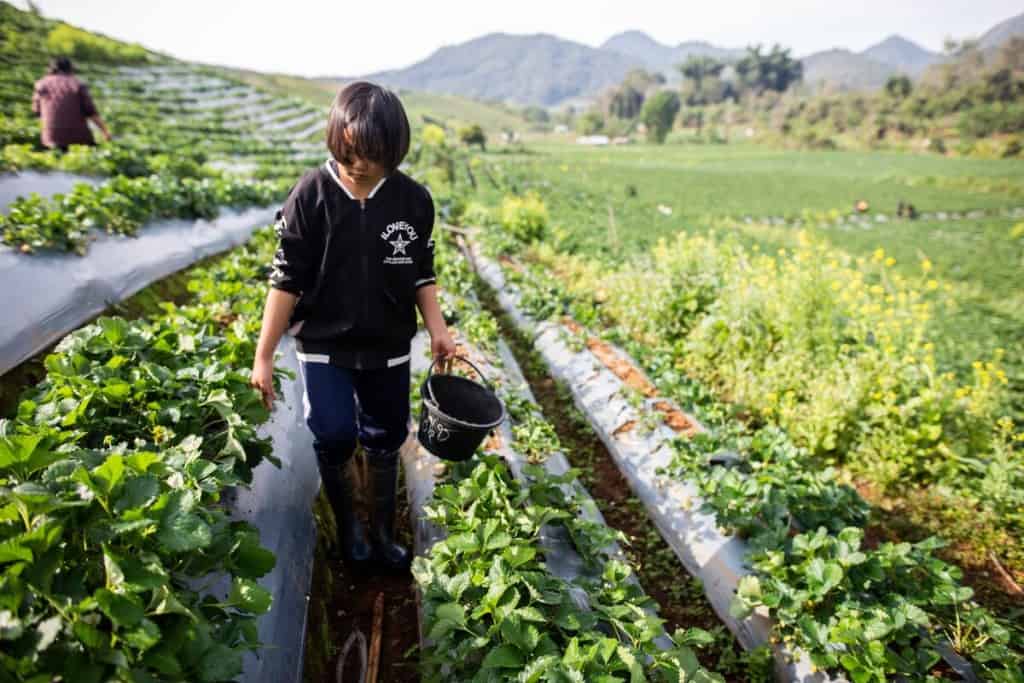 Chonnipa, 13, helps her family harvest strawberries in northern Thailand.
Guatemala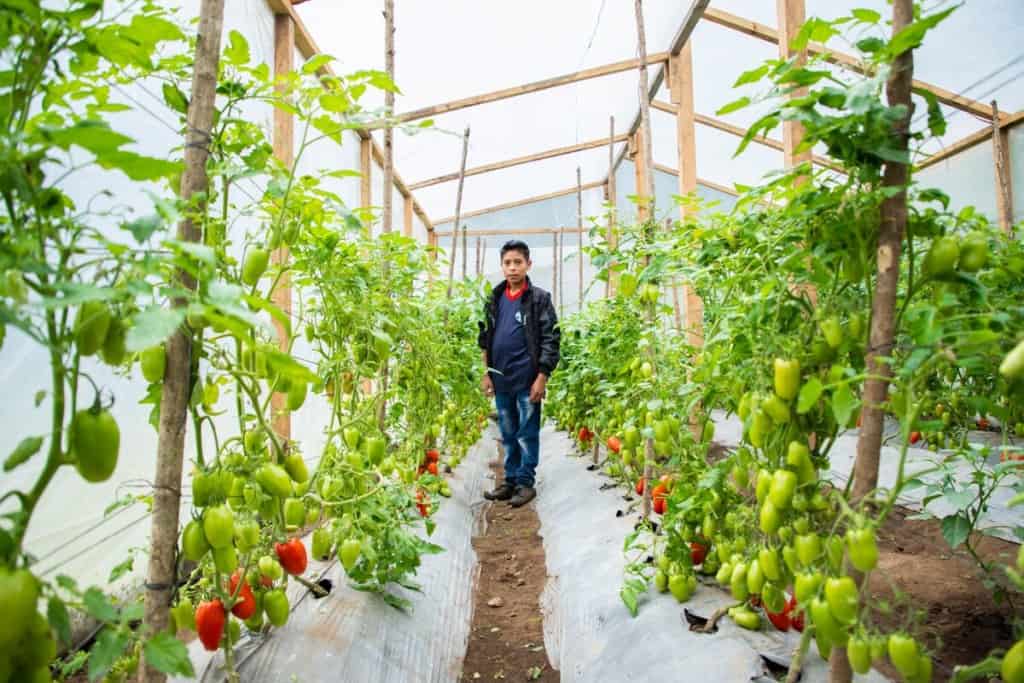 Enoc, 14, checks on the income-generating tomato garden at his Compassion center.
Rwanda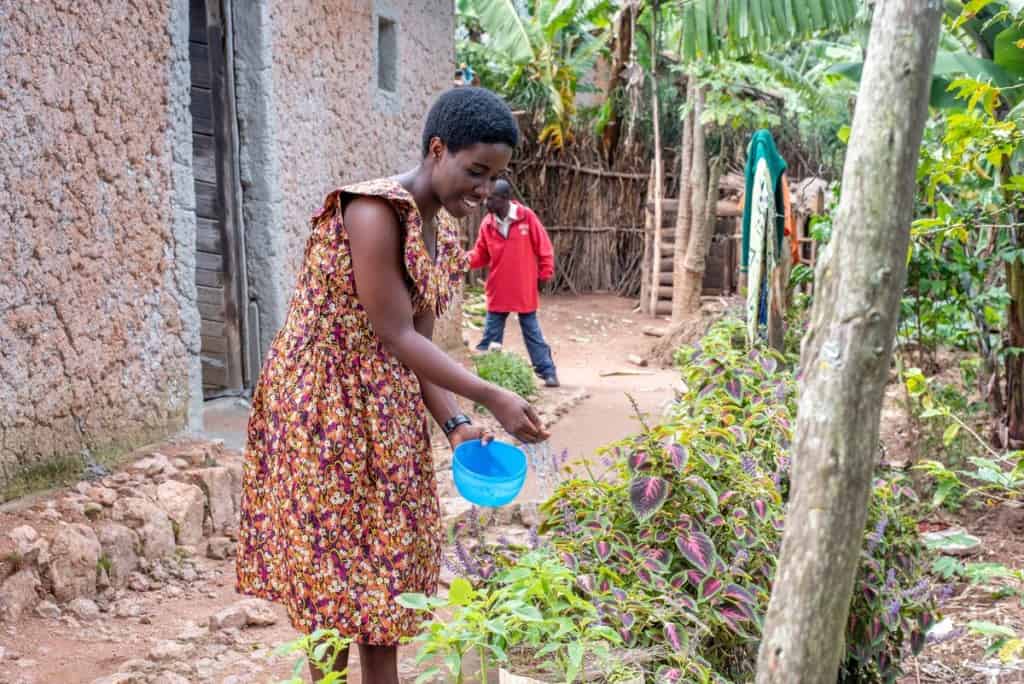 Ruth, 21, does her daily chore of watering the plants behind her family's home.
Mexico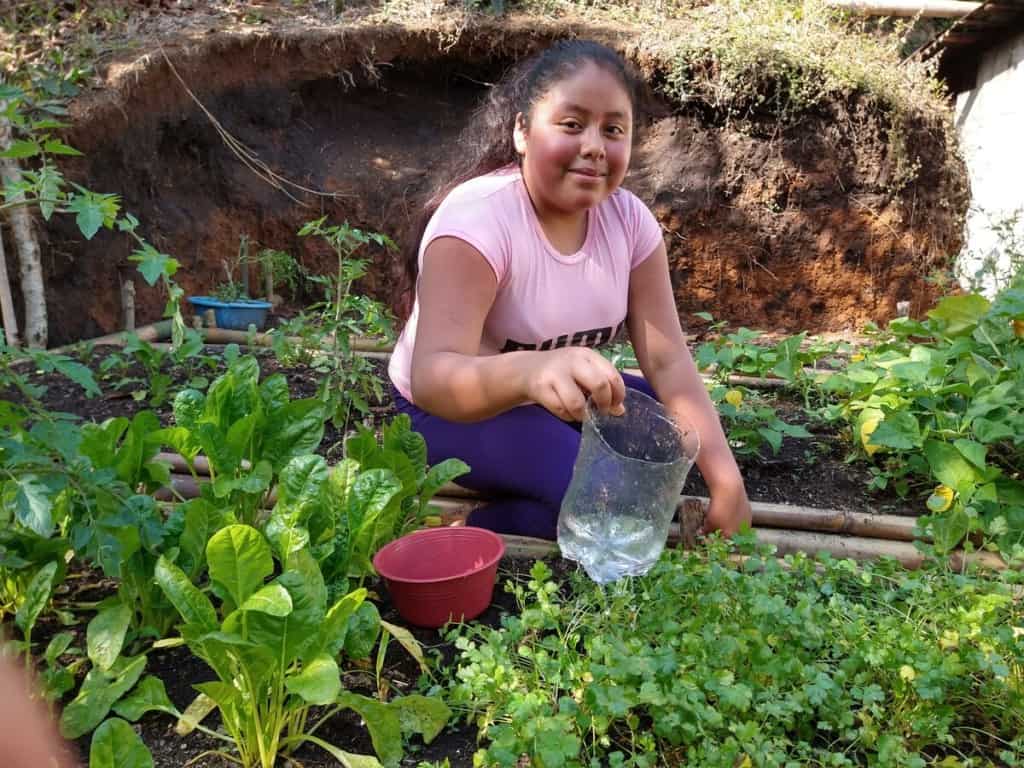 Mayra, 13, uses a recycled container to water the vegetable gardens behind her home.
Indonesia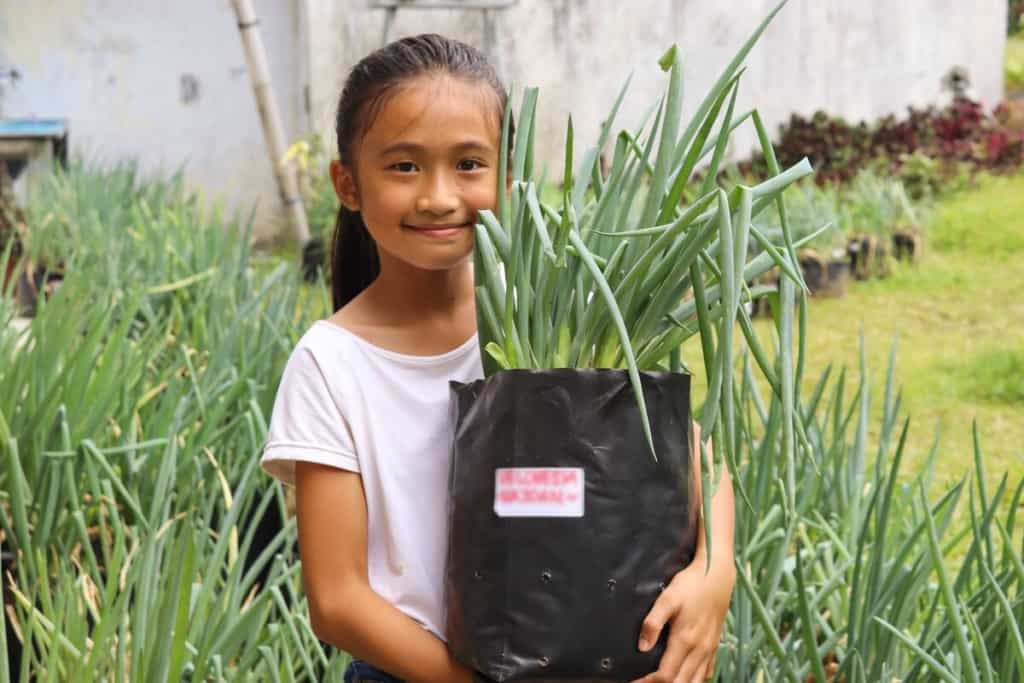 By giving special care to her spring onions, 8-year-old Velove won a gardening contest.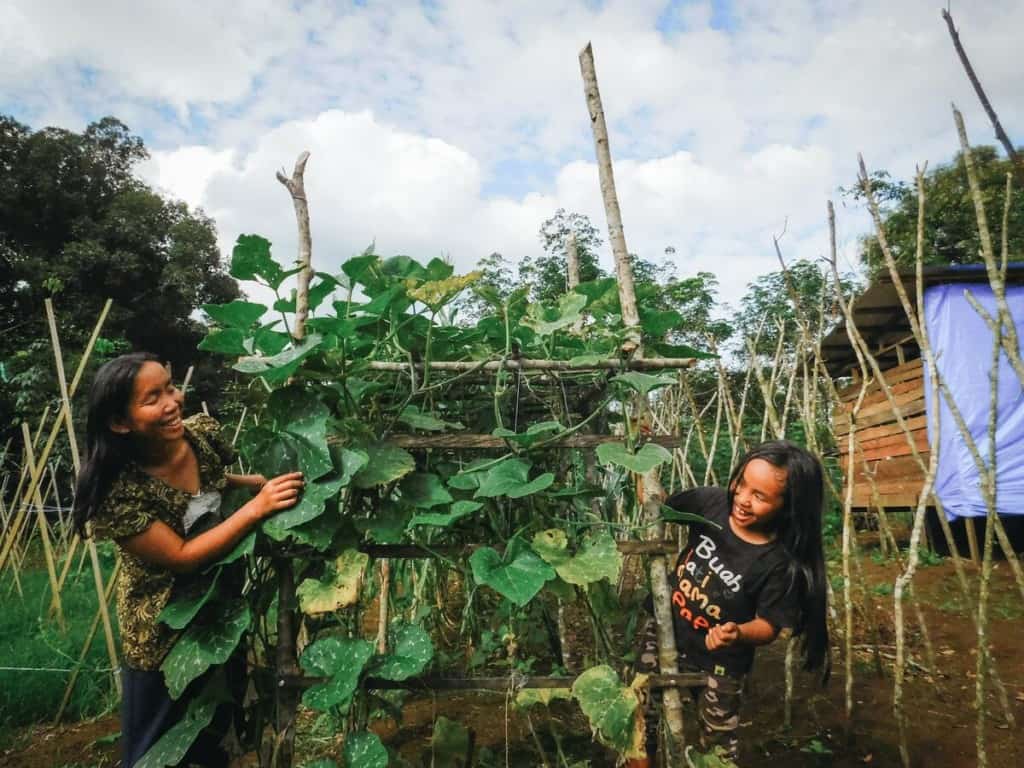 Nine-year-old Meisy and her mother, Lusiana, peek around the bean trellis they built outside their home.
El Salvador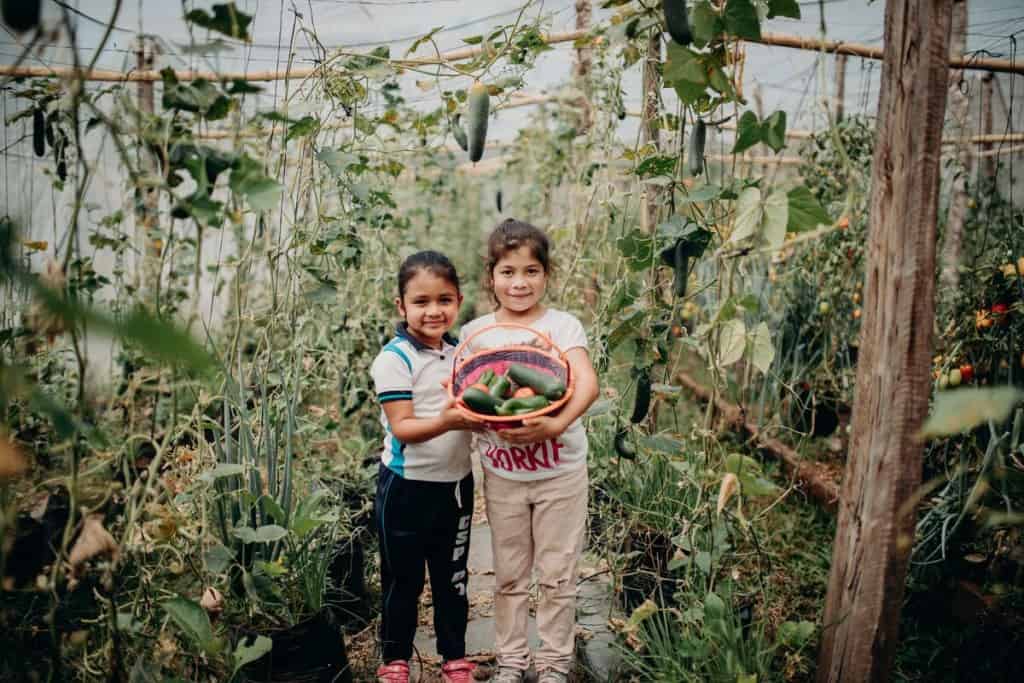 These girls' flourishing garden grows tomatoes, cucumbers, peppers and other vegetables with the help of fertilizer from livestock they received.
Colombia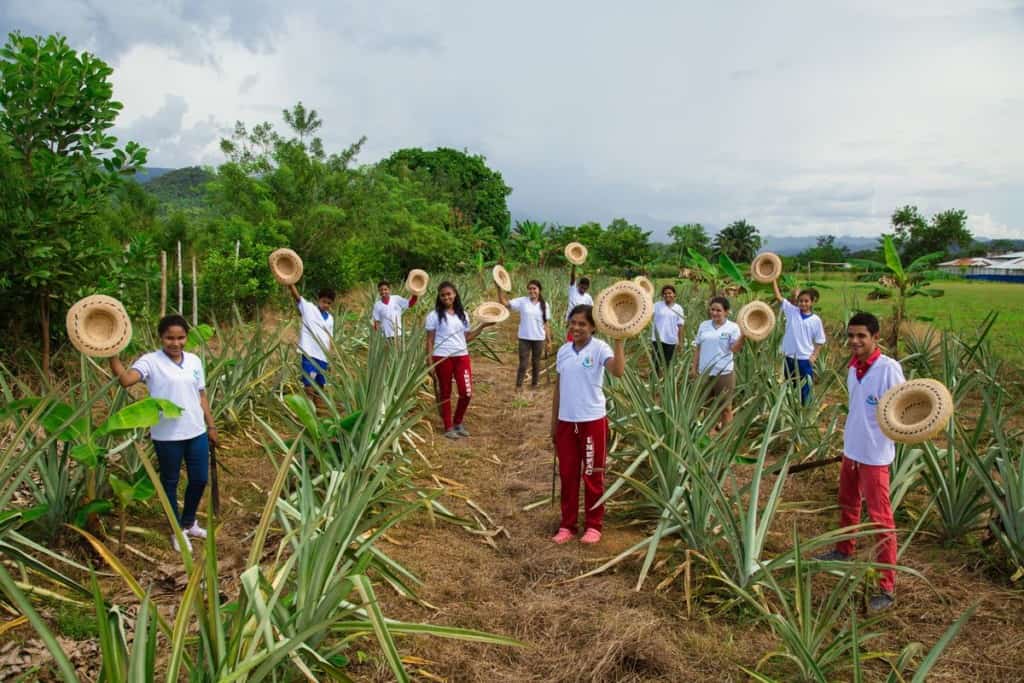 These teenagers say hi from a pineapple farm they help care for at their Compassion center.
Sri Lanka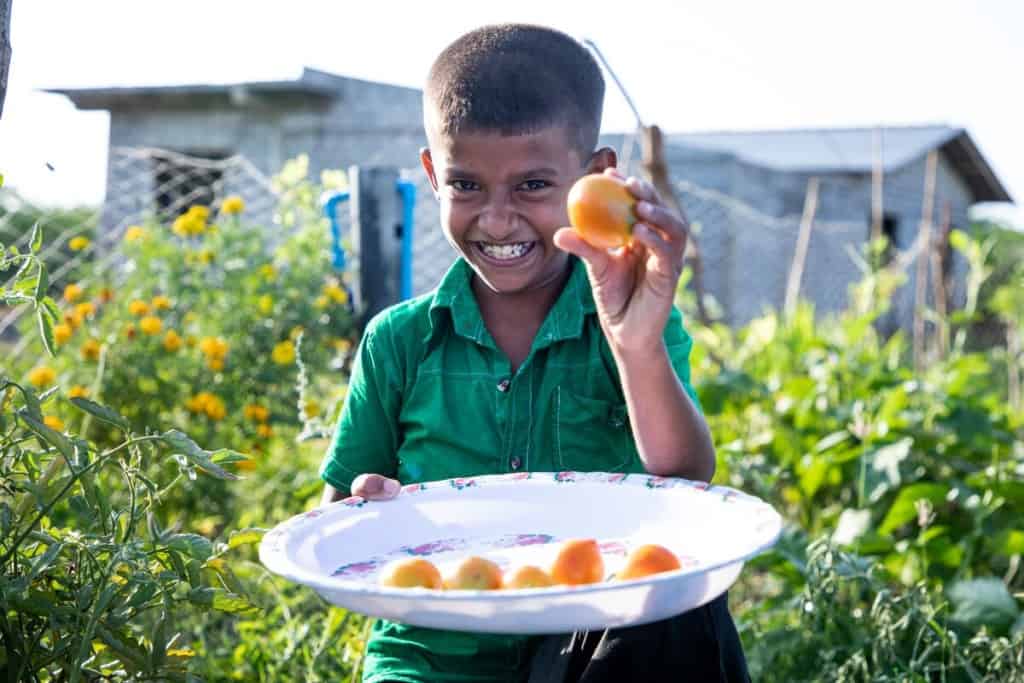 Nine-year-old Yeneth shows off some tomatoes harvested from the garden that has helped feed his family during the pandemic.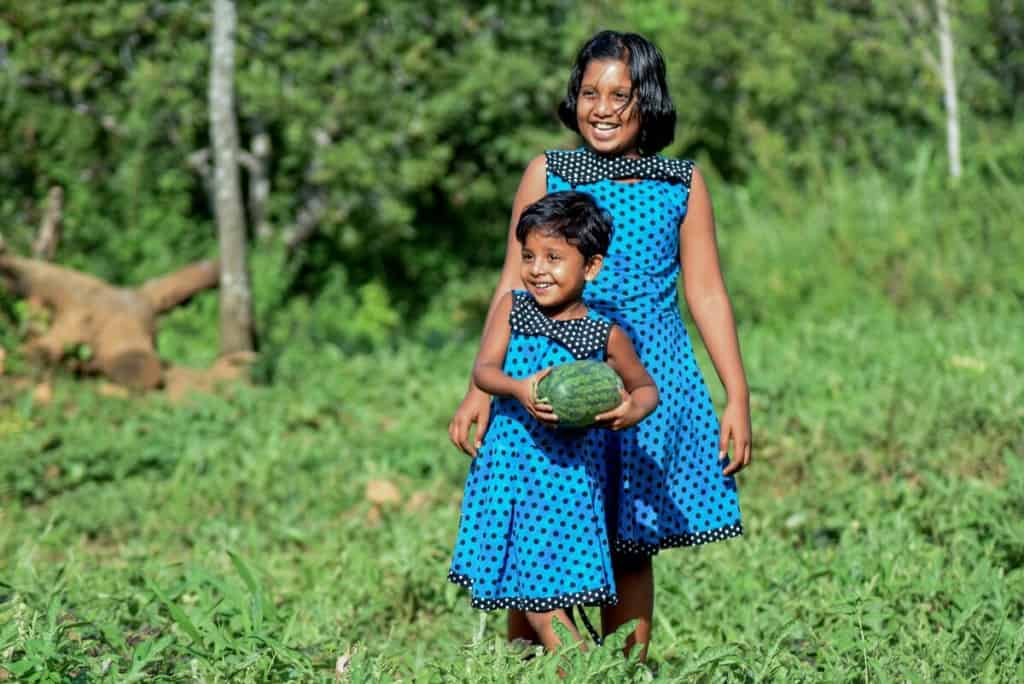 Sisters Dinethma and Dinuki collect a watermelon from their family's income-generating garden.
Kenya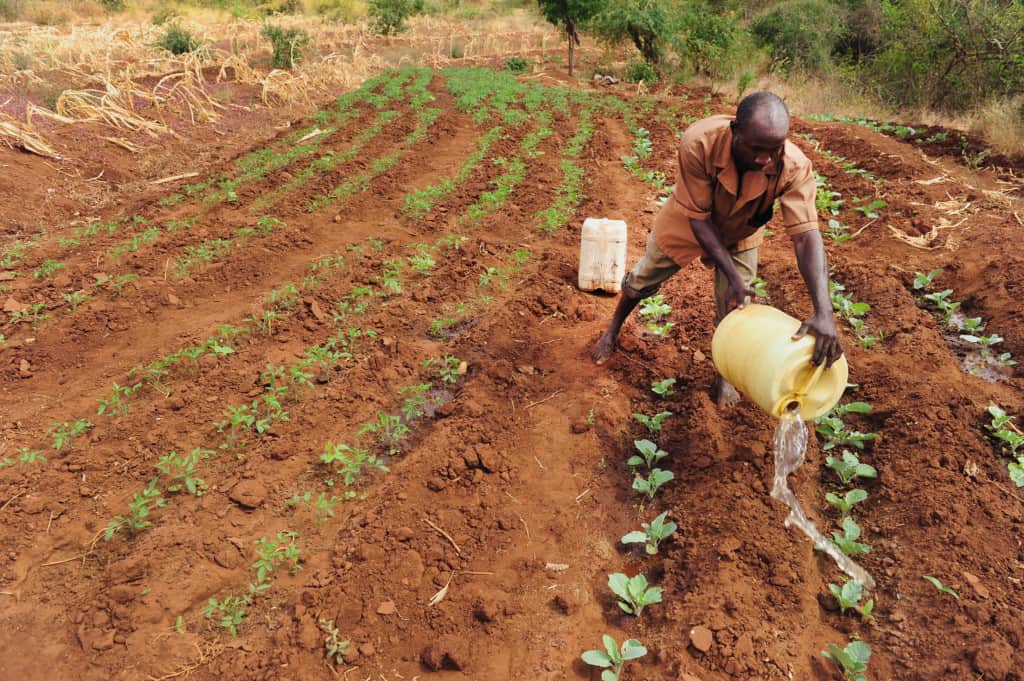 Can you imagine having to fill up jerry cans at a river to water your entire garden like this man does? He does it for the children who will get to eat the fruits and vegetables that grow there.
Bangladesh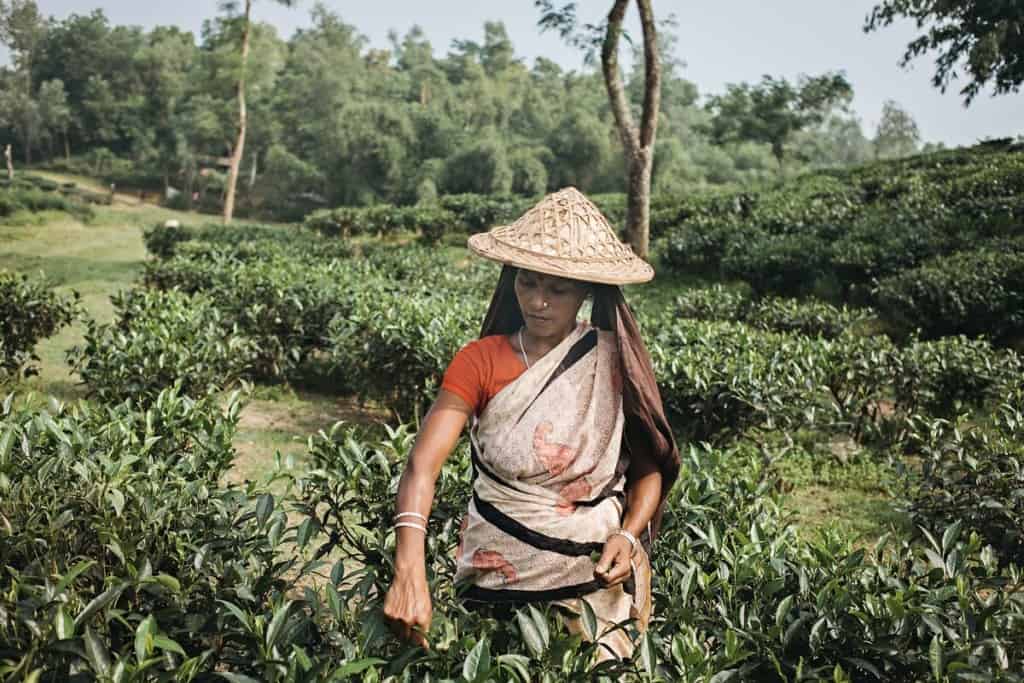 To earn a meager income for her family, Dipty picks leaves every weekday from morning to evening in this tea garden.
Brazil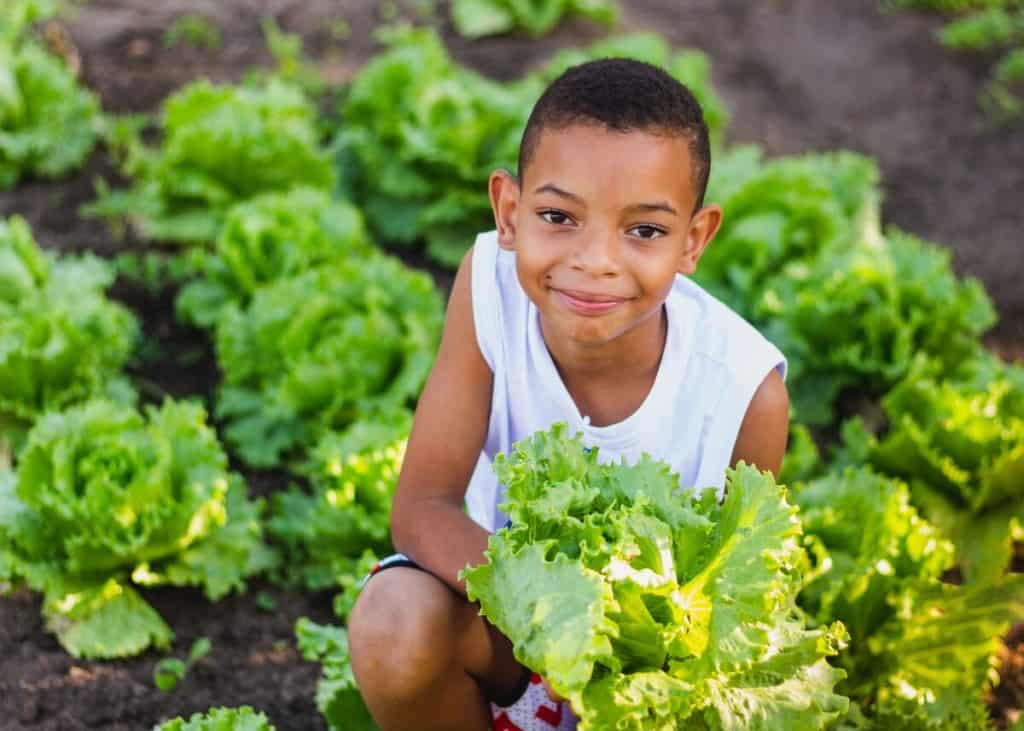 Ivamberto has found joy caring for his family's lettuce garden while staying home more during the pandemic.
Photos of Gardens = Photos of Hope
These photos of gardens around the world remind me of children who live in poverty. They need nourishment and light to thrive. I'm so happy that as a sponsor I can provide some of that through letters and by equipping our local partners to help them grow into their full potential.
---
International photography by Ben Adams, Vera Aurima, Odessa B., Chuck Bigger, Javier Elis, Eric D. Lema, Sara Navarro, Daniel Robson, J. Sangma, Piyamary Shinoda, Emily Turner, Doreen Umutesi and Daniela Velasco.