If you're curious about what happens when you donate livestock like goats and cows through our gift catalog, here's the inspiring story of how the gift of animals changed a Ugandan family's life forever.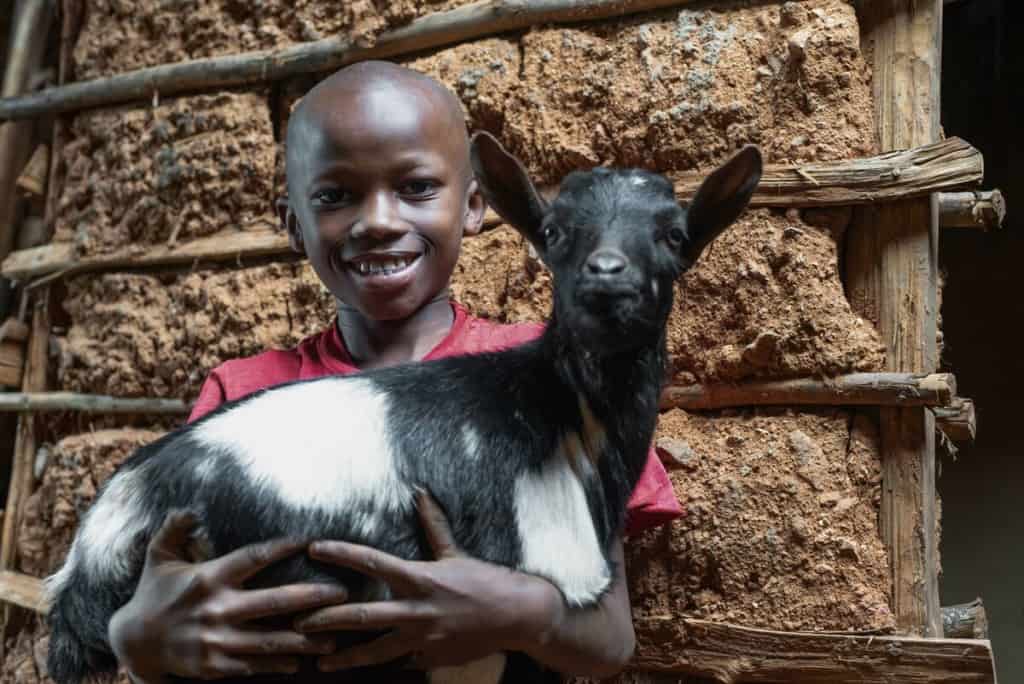 In 9-year-old Derick's village in eastern Uganda, fathers have passed on poverty to their children for generations.
Joseph, Derick's father, was not going to be any different. Joseph grew up homeless after his parents abandoned him. He eventually settled with an uncle, who also lived in poverty. Joseph didn't attend school, and survived by working as a farm laborer where he cared for animals. After he married and Derick was born at his uncle's house, it seemed as if they would never escape poverty.
It took a gift in the form of livestock to break the cycle.
Livestock = Livelihood
When Derick was 4 years old, he was registered in Compassion's Child Sponsorship Program at a church in Uganda.
"I saw a big difference from the time Derick was registered. They pay school fees for my child," says his father.
The young boy was sponsored by a family, who also began sending financial gifts to Derick and his family. Local Compassion staff discussed with Derick's family the best way to spend the gifts. Joseph used the 320,000 Uganda shillings (about $86) to buy a calf. After raising it, he sold it for 600,000 shillings — almost double the purchase price.
With the profit from selling the cow, Joseph began building a house for his family on the small piece of land he had previously acquired through his hard labor as a farmworker.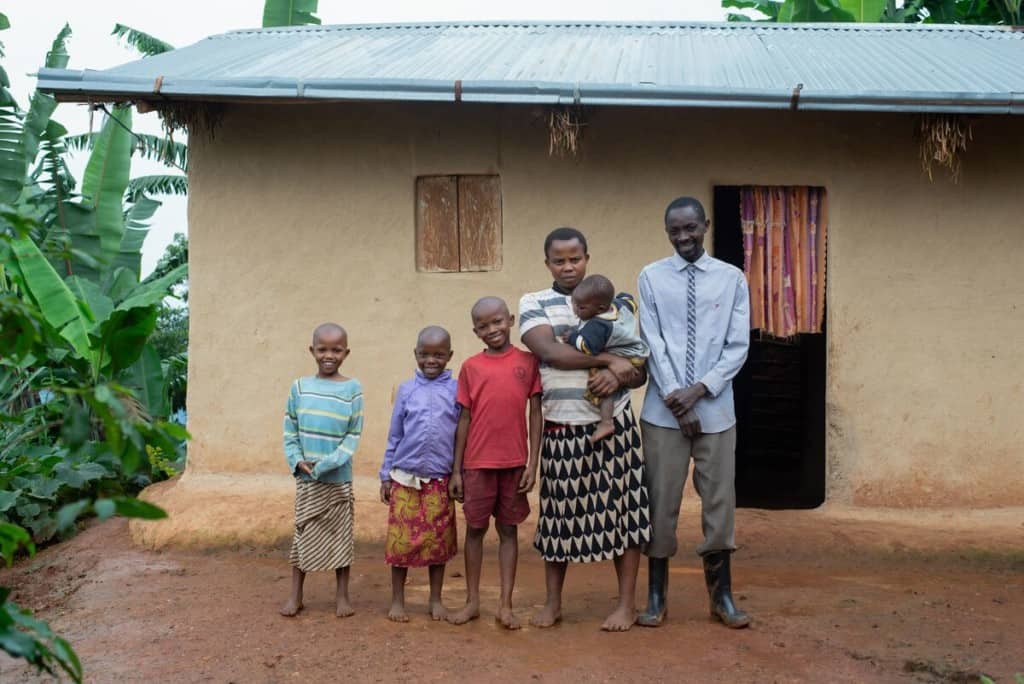 "I didn't think I would ever own a home of my own," Joseph says.
Derick's sponsor continued to send gifts. With the next gift of about $50, they bought a goat, which later produced three kids. Joseph sold two of them to pay school fees for his two daughters and meet other family needs. He also roofed his house.
Full-Fledged Farm
More support from Compassion and gifts from Derick's sponsor family allowed Joseph to buy additional livestock and sell the offspring, purchasing more land with the profit. Today, the family has enough space to grow crops, including coffee and banana cash crops. They own five goats and a calf.
The animals are not only crucial in generating income for their needs, but they also have changed the family's social status and given them self-confidence.
"People in the village now respect me," Joseph says. "If there is any problem in the community, they invite me for the meeting.
"I feel that my status has changed because of these animals."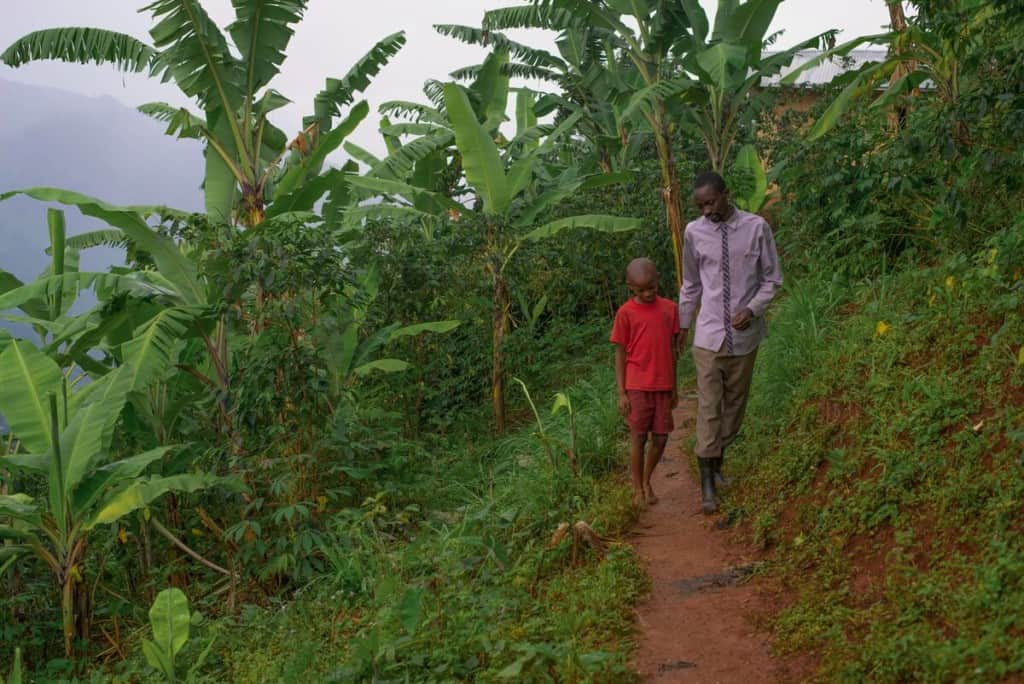 Goats, cows, pigs, chickens and other farm animals go a long way in changing the lives of families living in poverty because they generate income. That's why Compassion's Gift Catalog allows people to donate farm animals (goats are an especially popular choice).
Thanks to the gift of livestock — as well as his incredible stewardship — Joseph no longer has to pass on poverty to his children. At the age of 9, his son already owns a home and animals. The cycle of poverty in his family is being broken, thanks to a generous person in another country who they've never even met.
"My dream is to have animals that can supply milk for the neighborhood so that I raise enough money to take care of my family. Now I know my children will be sustained."
---
You can help a family break the poverty cycle when you give a goat this Christmas!