Amin is married and the father of two children. When he shared his thoughts about his involvement with the Child Survival Program, joy radiated from his face.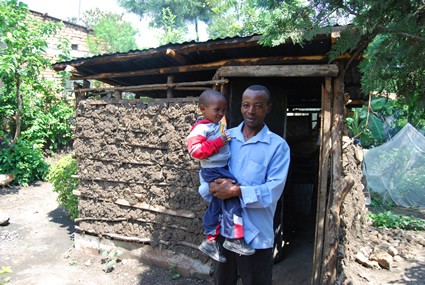 "Before my wife and child were registered with the Child Survival Program, our lives were very tough. Economically we were even poorer than we are today.

"I remember the day my wife shared with me that some people came to our home and said that they wanted to support our child. I didn't understand much about how this was going to be a sustainable thing, but I agreed to it.

"I did not think that there would be anything good to come out of this program, but I wanted to give it time and see how things would work out.

"I agreed to let my wife go with our child to the center, thinking that Compassion was just another organization that wanted to take advantage of our situation."
But Amin was surprised by what he experienced with our program.
"I have seen a great change since my child was registered with the Child Survival Program. They have proved me wrong!

"Our lives were so low. We often would go without meal, and I remember I could not even afford to build a house for my family.

"But when we joined the program, my wife and I were supported through a loan Compassion extended to us. Through this loan we improved our paddy farming and built a house and a toilet facility for our family."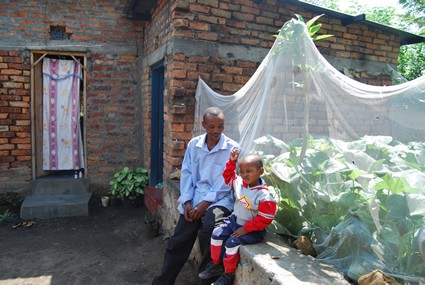 Since joining the Child Survival Program, Amin's family has grown very close and he feels more supportive of them. He earns some income through his work, and his wife has been working at a flower farm for the past 10 years.
This has also helped support the family income and made them more united. And through program seminars, they receive the Word of God and information on how to raise their children.
Because of the close support from Child Survival Program implementers and close, careful follow-up, the family is able to address any challenges they face. Amin is involved with these program seminars and it is important to him that his wife is able to attend the meetings.
"I will stay home with the children and let my wife attend Child Survival Program events so that we don't miss them. This is part of my support for the program, because if I cannot let my wife go by staying home with the children, it means we have lost an opportunity to learn."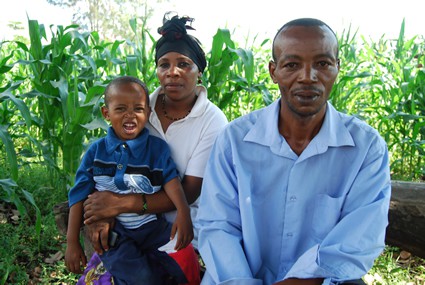 Amin is also appreciative of the relationship between the our staff and the parents in the program.
"The Child Survival Program implementer has always been there when we needed her, and I will always be there when the office calls us. I go when they need me, regardless of the circumstances, and have often left work to attend to a call at the center because this is very crucial for my family.

"What we have received from the Child Survival Program is more than material support. The seminars have been very helpful not only in raising our child, but we have applied what we have learned to many family situations.

"And, we can even share what we have learned with our neighbors. The benefits are endless."