The word brokenness refers to the state of surrender and defeat we experience when hardship comes into our usually steady and painless life. No one enjoys the feeling of brokenness, but the powerful benefits it brings to our spiritual growth are immense.
Being broken gives us an entirely new perspective on the Lord's plan for our lives. We are human beings, bound to earthly perceptions. Enjoying a steady stream of blessings has an interesting effect on most of us: It distorts our view of the Father, often leaving us to assume that He exists for us.
Most of our relationship with God is confined to asking Him to bless us. We ask God for healing, for success, for financial security. We ask Him to bless our family, to bless our jobs, to bless our plans. We ask and ask and ask.
If we are honest with ourselves, most of the time we spend in prayer is not really talking to the Lord at all. Think about it: Who is actually at the center of our prayers?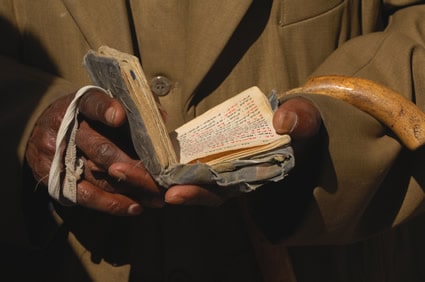 It may be shameful for some of us to realize that more often than not, we are at the center of our prayers. The end result of this is the subtle belief that God exists for our benefit. This distortion breaks God's heart and leads us far away from truly knowing Him for who He really is: our King and Creator!
When God says "No," when He takes away instead of adding more, when He divinely manages what we have, how much we have, and how long we have it, He is helping us keep our eyes on Him.
Do not despise these moments; instead, dwell in humility and recognize these feelings of brokenness as the voice of our Father calling us back into His loving arms.
Brokenness is the antidote to our self-centered nature.
We are hard pressed on every side, but not crushed; perplexed, but not in despair; persecuted, but not abandoned; struck down, but not destroyed. We always carry around in our body the death of Jesus, so that the life of Jesus may also be revealed in our body. — 2 Corinthians 4:8–10, NIV
Prayer: Lord, help us accept and embrace the moments of brokenness we have, and help us seek Your face in the middle of our suffering. Help our prayer to be focused on You and only You!
---

ABOUT THE AUTHOR: Claudia Longorio works as the Complementary Interventions specialist for Central America and the Caribbean. She lives and works in our Latin America regional office in Fla.
Read all the One in Spirit devotionals.