Have you wondered what your sponsored child's home might be like? Children from each of the seven countries where we work in Central America and the Caribbean took us on a tour of their homes! We hope having a glimpse into the homes of typical sponsored children in this region will help you know how you can pray for them — and how very much your support means!
Nahomy in Guatemala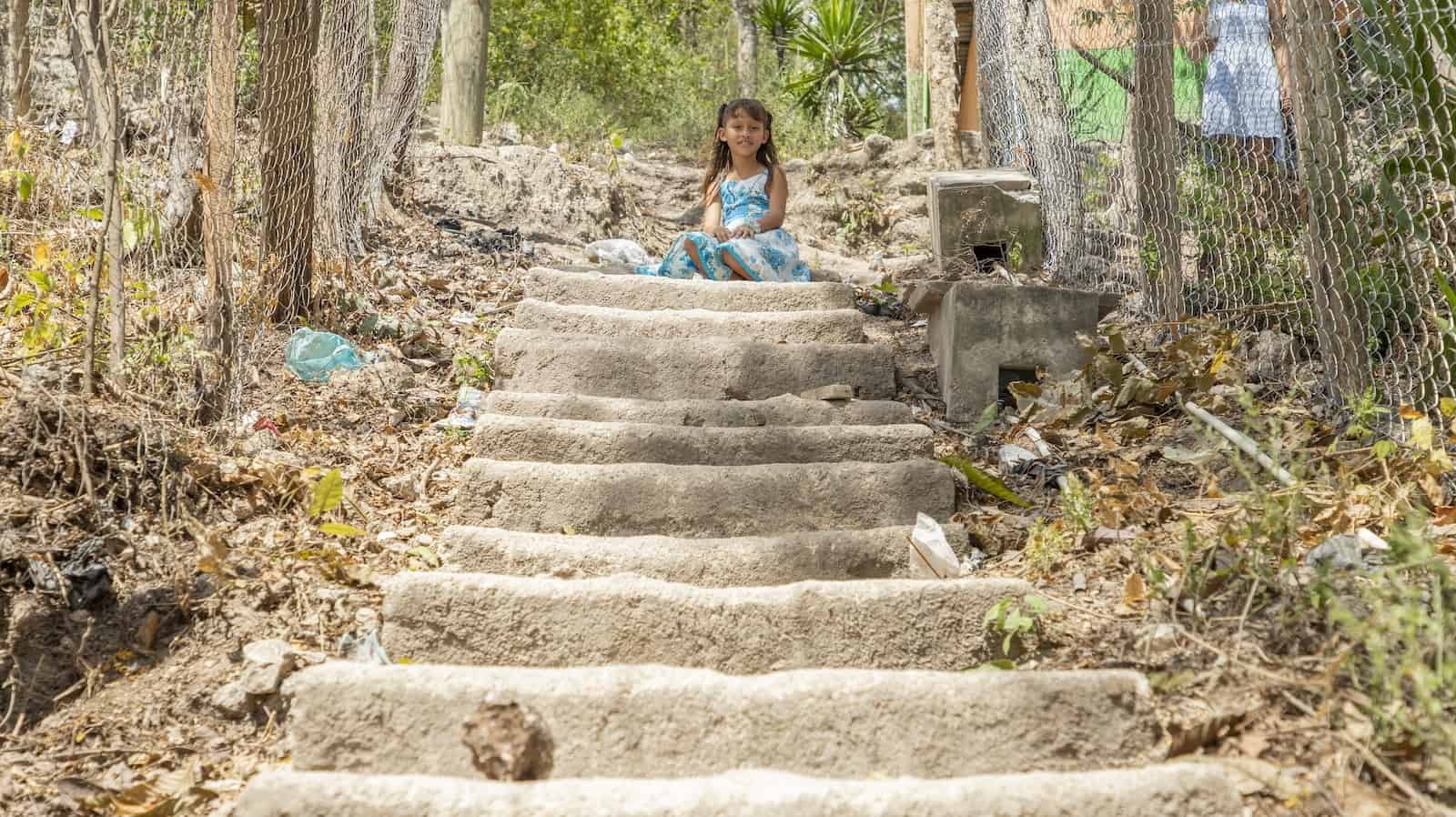 Nahomy lives on the top of a hill in Flores, Guatemala. She climbs 96 steps to reach her house every day! She turns it into a game and counts each step as she climbs, sometimes pretending to be a frog, jumping from step to step.
At the top of the hill, she lives with her mom and little brother Fernando. Their home is 20 square meters and is made from wood and corrugated metal sheets. They have one lightbulb that illuminates their home, and one bed, which Nahomy received from Compassion.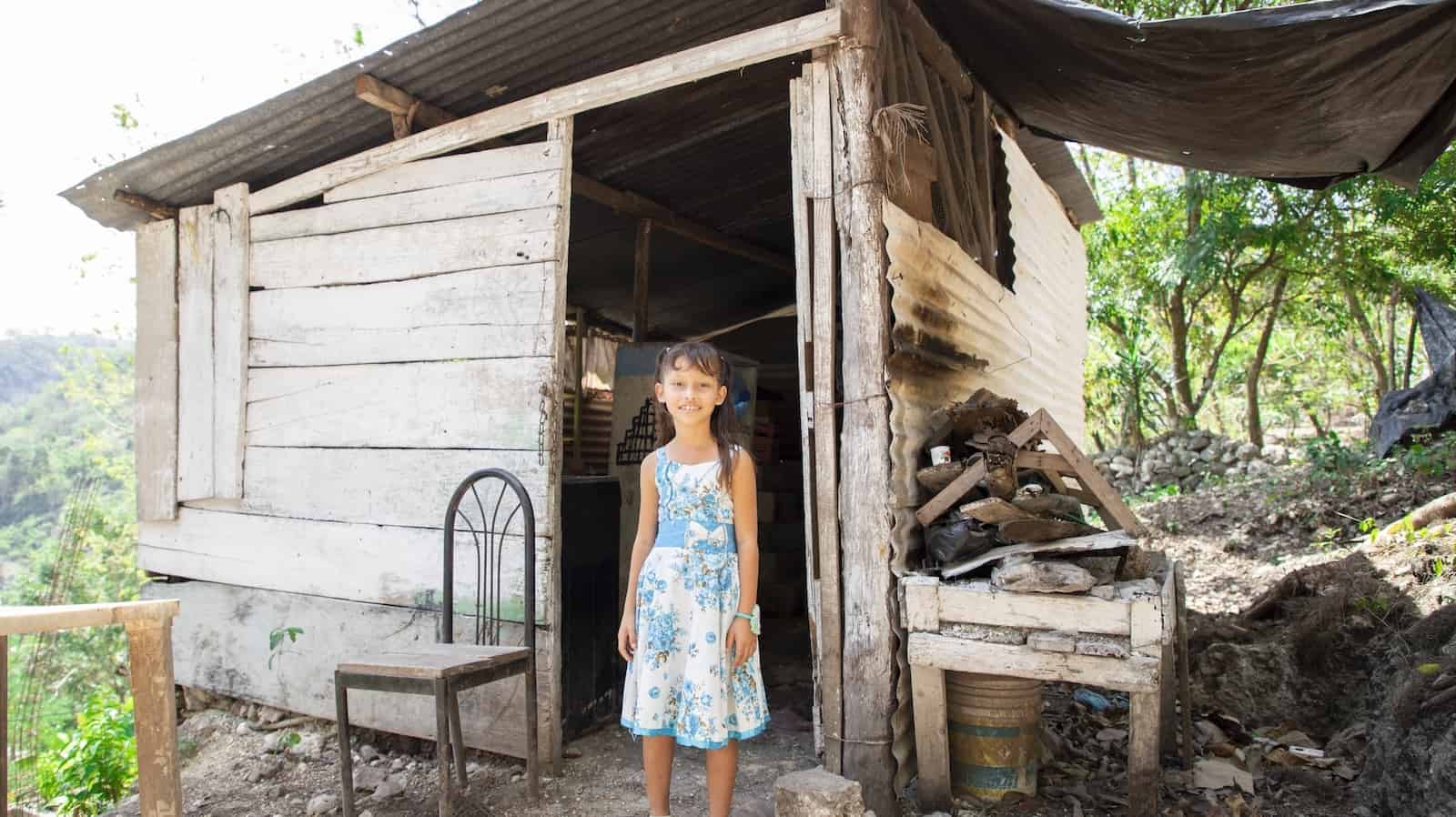 Recently during a routine medical checkup, Nahomy was found to be underweight. She immediately started receiving extra help each month with groceries. The family doesn't have a kitchen in their home, so they go down the hill to cook in Nahomy's grandmother's kitchen.
"I don't see any bad things about my house," says Nahomy. "I love it because I have trees and water. I have a house and, thanks to the Compassion center, I now have a new bed where we sleep."
Yaretzi and Julieth in Honduras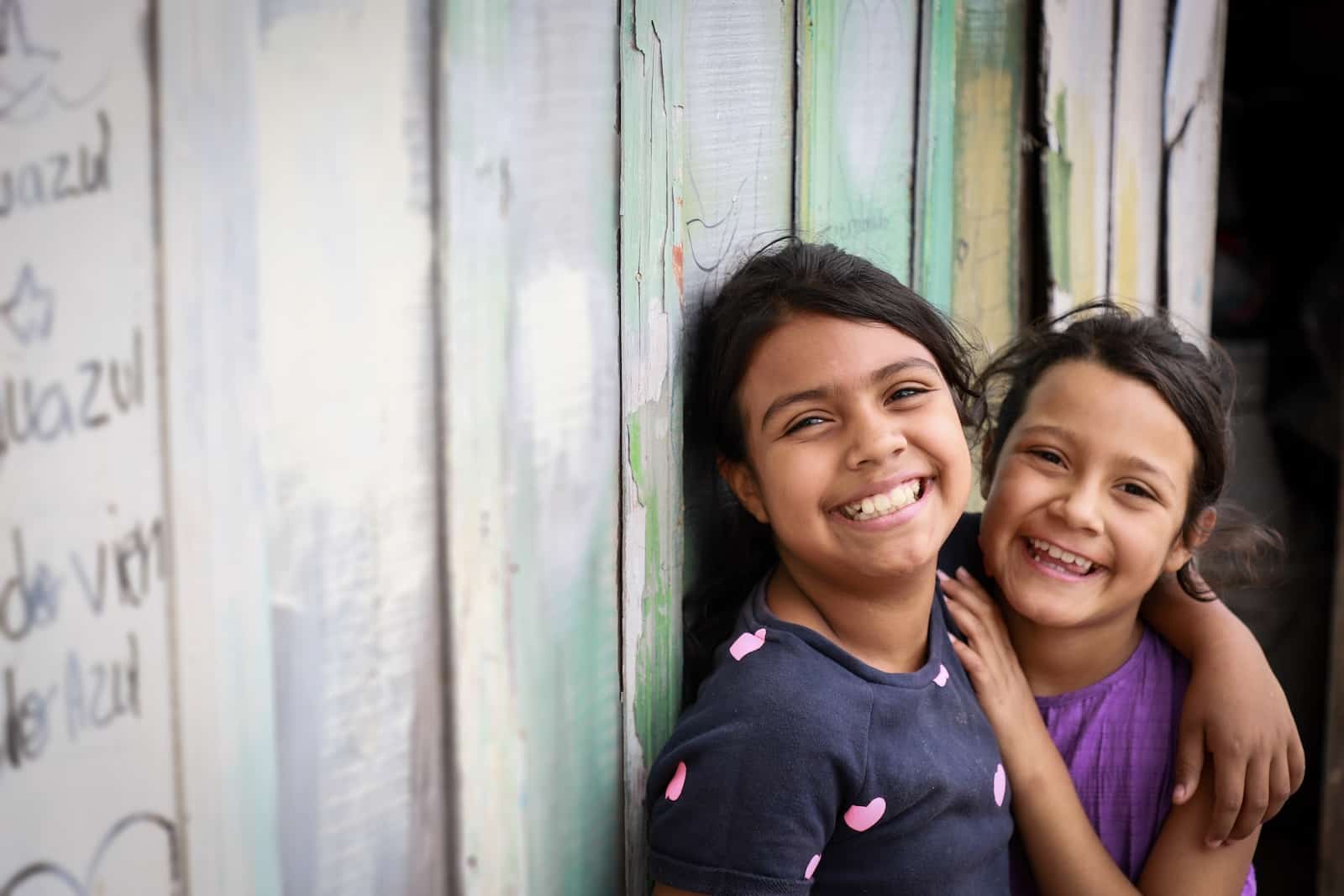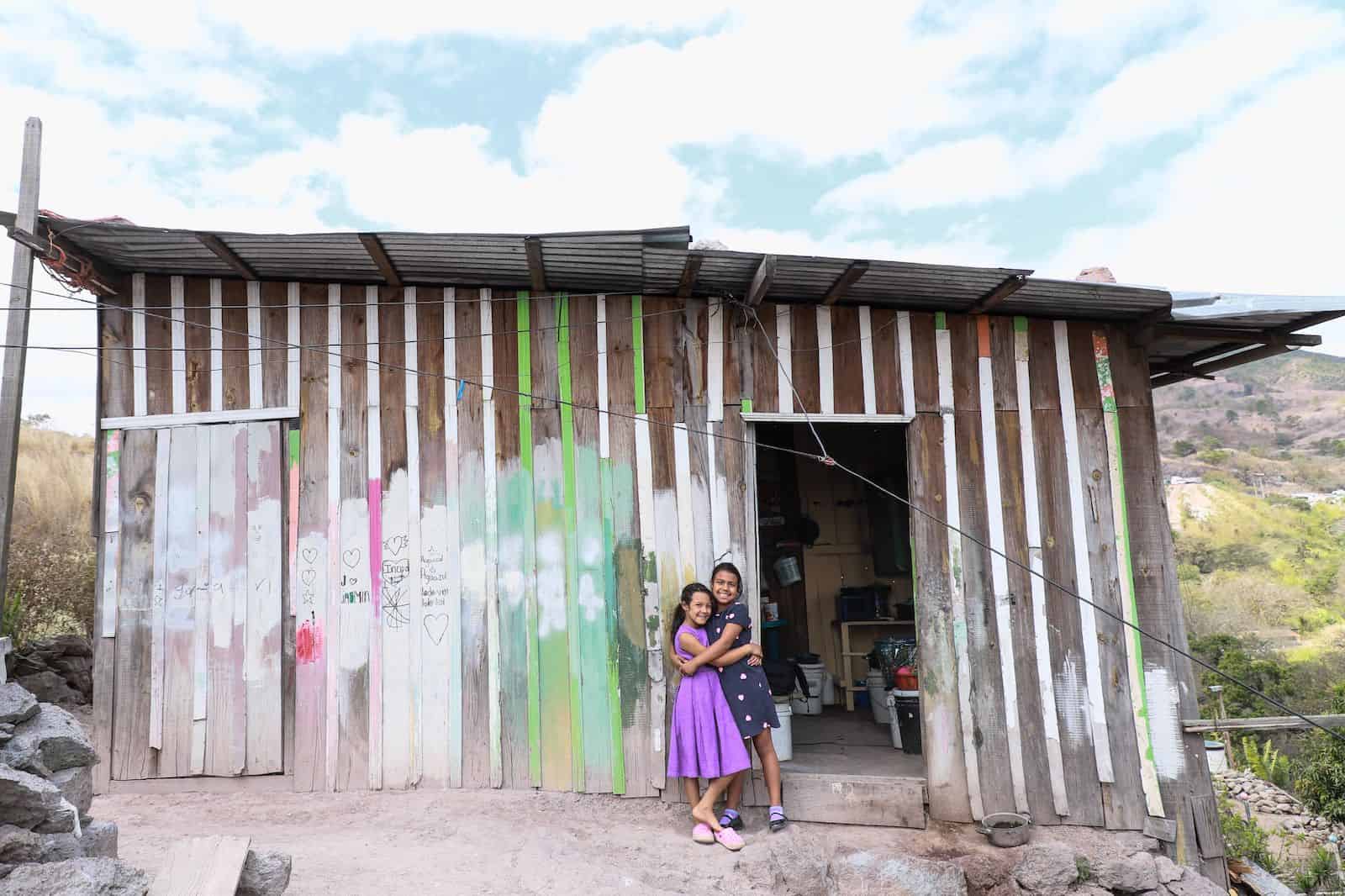 Yaretzi and Julieth from Honduras lost everything when gang members threw them out of their home, along with their grandmother and grandfather. The violent men said they would kill the entire family if they didn't find another place to live. They were forced to move to a community near the city dump where their grandfather built a simple wood home.
In their new home, they don't have access to electricity, potable water, a sewage system or a health care center. On hot, humid days, the pollution and stench of the city dump is unbearable.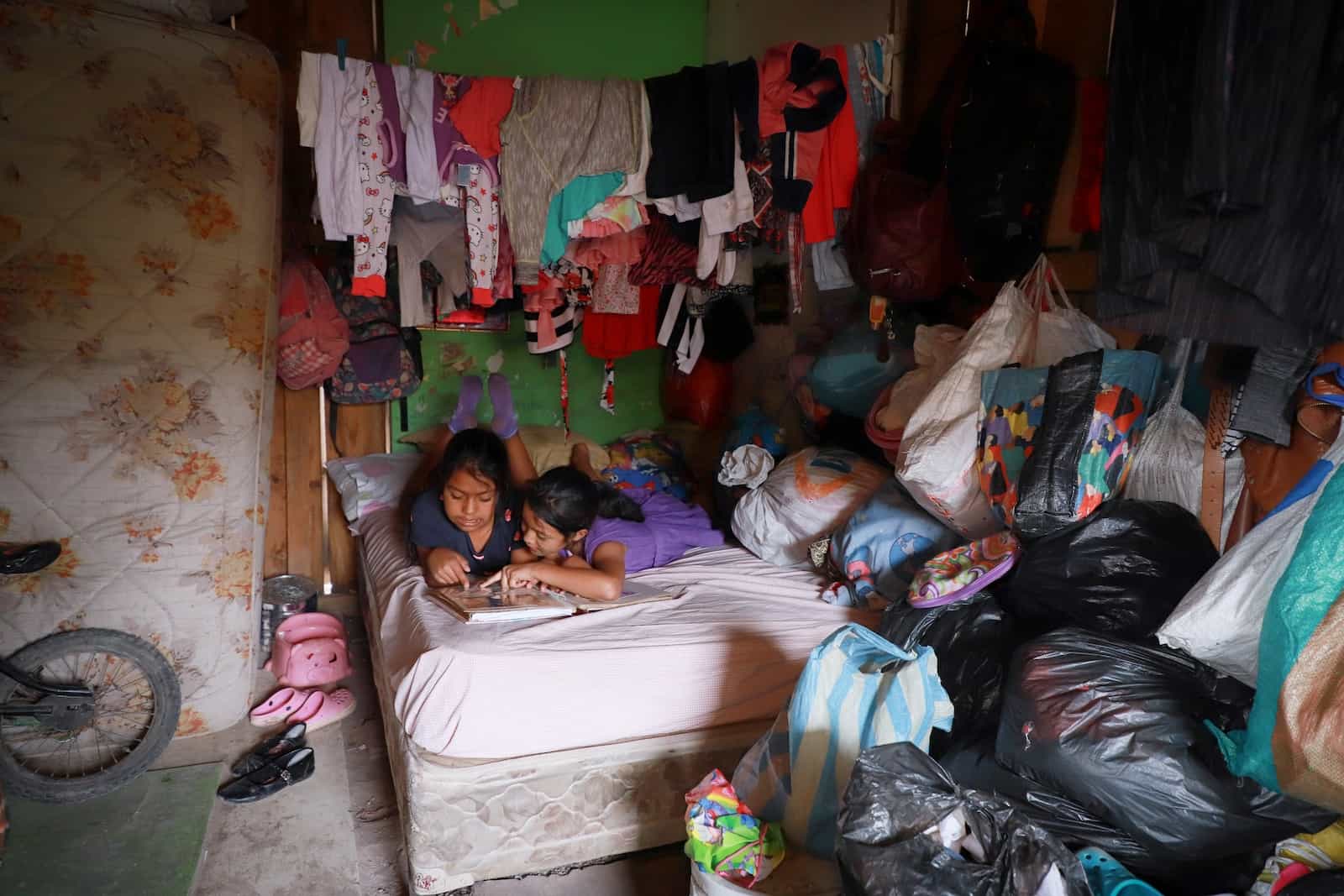 Their favorite place in their home is their bed where they lie together and read the Bible and their sponsors' letters with their grandma, Maria.
"The registration of my grandchildren in the Compassion center has made a huge difference in their lives," says Maria. "They eat healthy meals, have medical checkups twice a year and receive school supplies and Bible teaching. We were hopeless when we moved here, but the staff became our new family."
Dodson in Haiti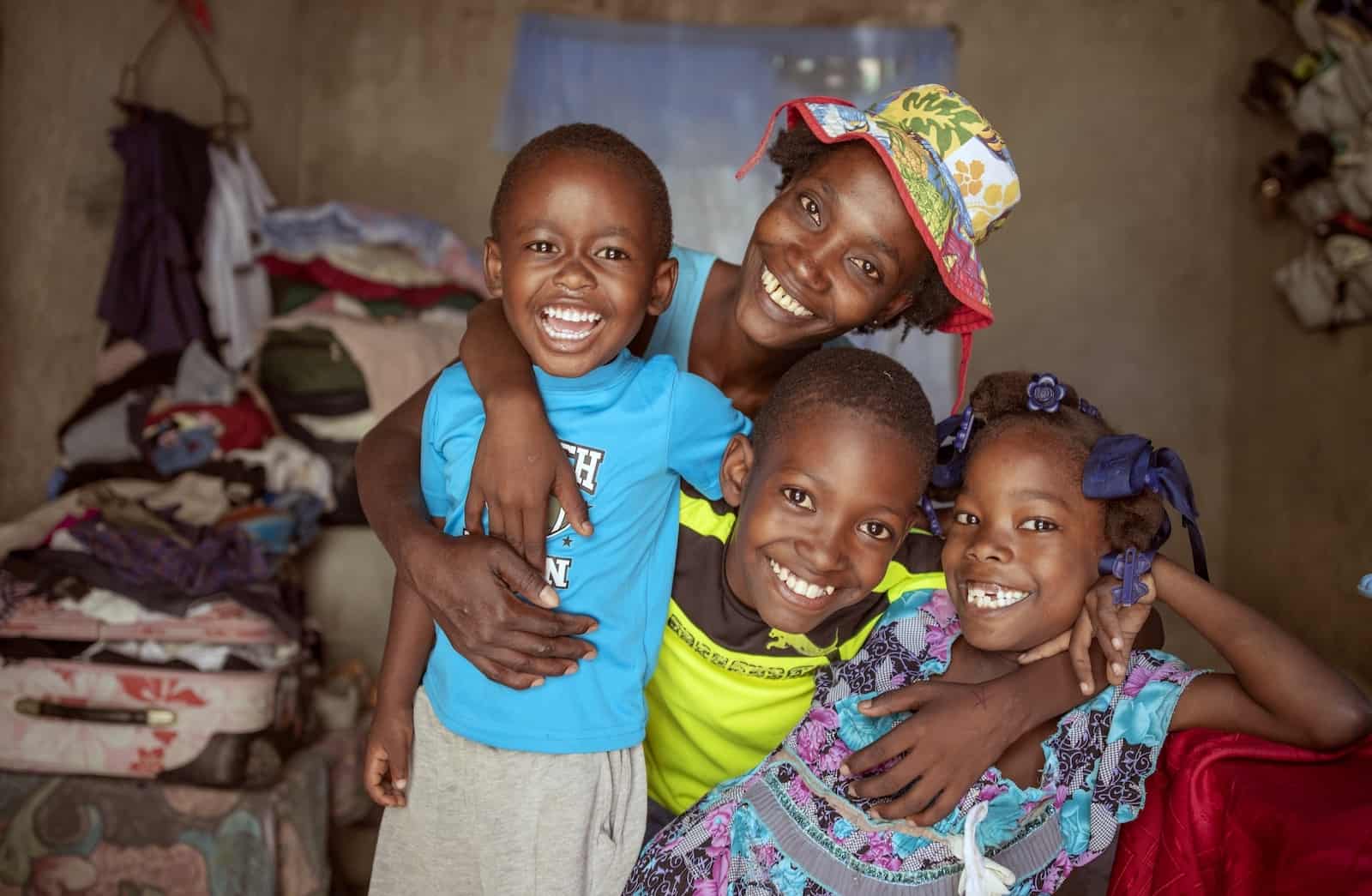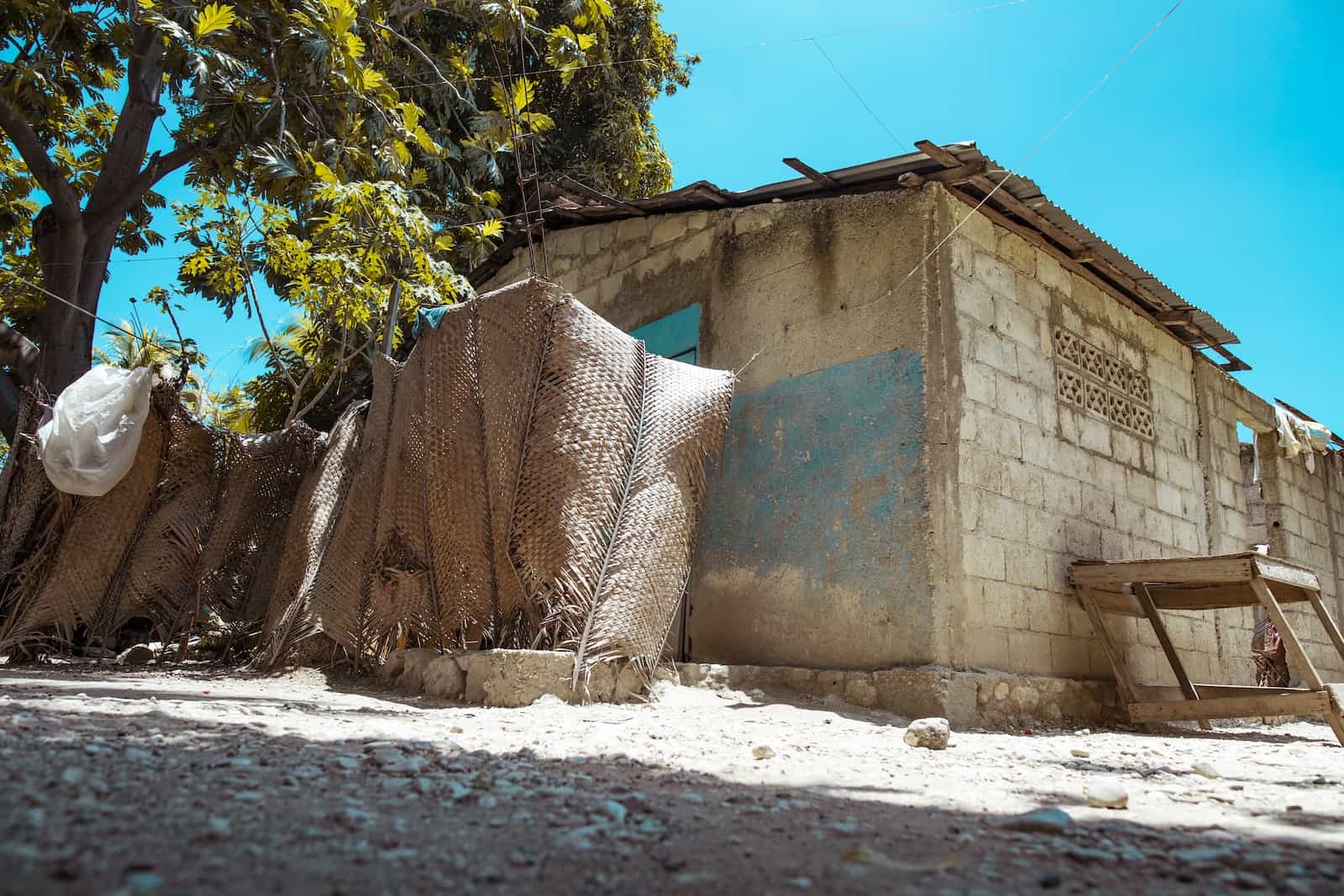 Dodson lives with his mom and three siblings in a one-room concrete brick home in rural Haiti. Their home is surrounded by braided coconut leaf fences, which is common in this area. They don't have electricity, so light comes into their home through the door and one small window.
The family doesn't have dressers, so they store their clothes in a suitcase. To sleep, Dodson's mother lays several layers of clothing on the floor to make a mattress. They cook once a day in their outdoor kitchen, because one meal a day is the norm. Dodson likes to be outside. After doing his homework, he plays soccer with a makeshift ball made from several pairs of socks.
Although this family does not have much materially, they do have love and dreams.
"When I lie on the ground during the night, I smile because I get to dream that one day I will become a great doctor," says Dodson.
Keyli from El Salvador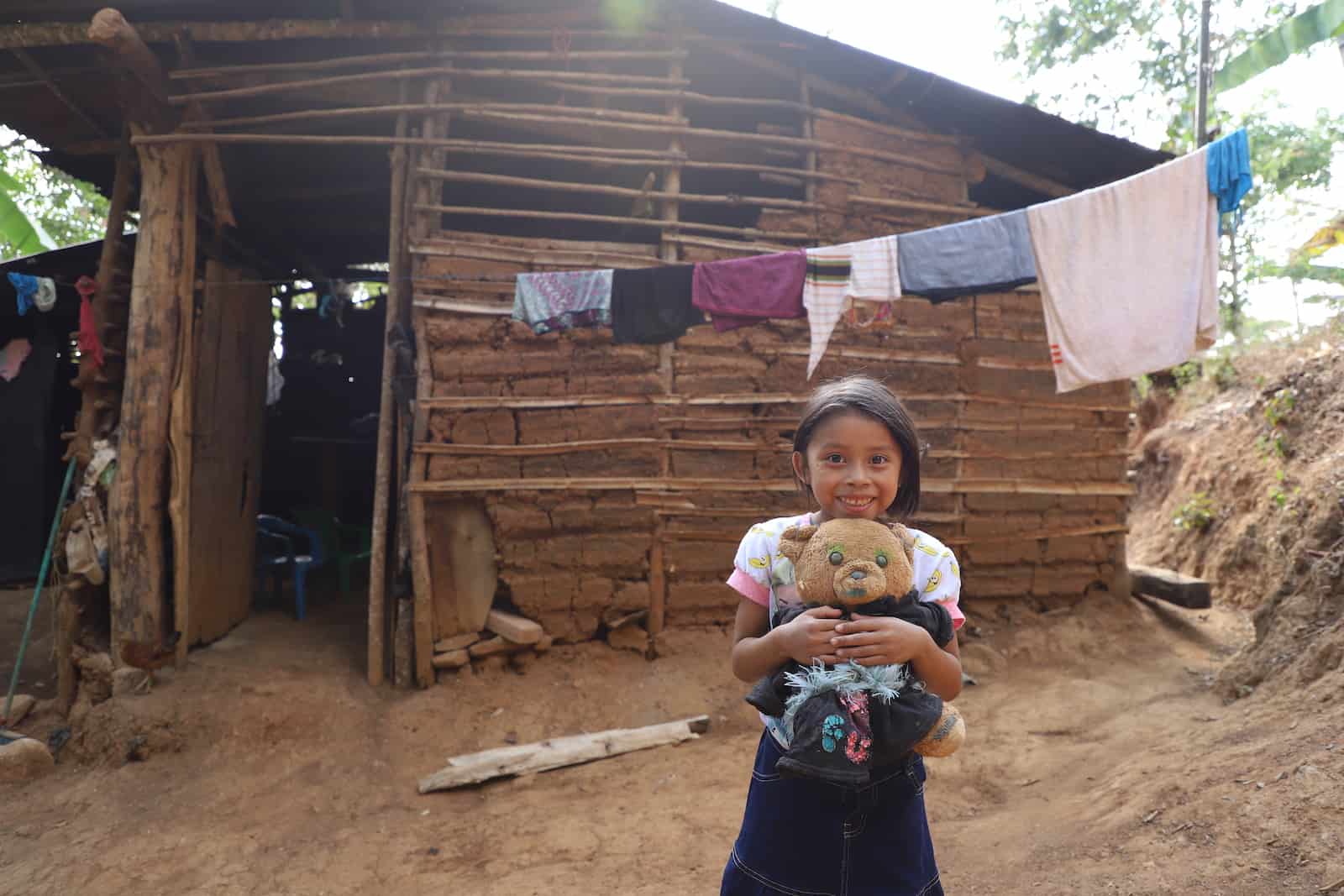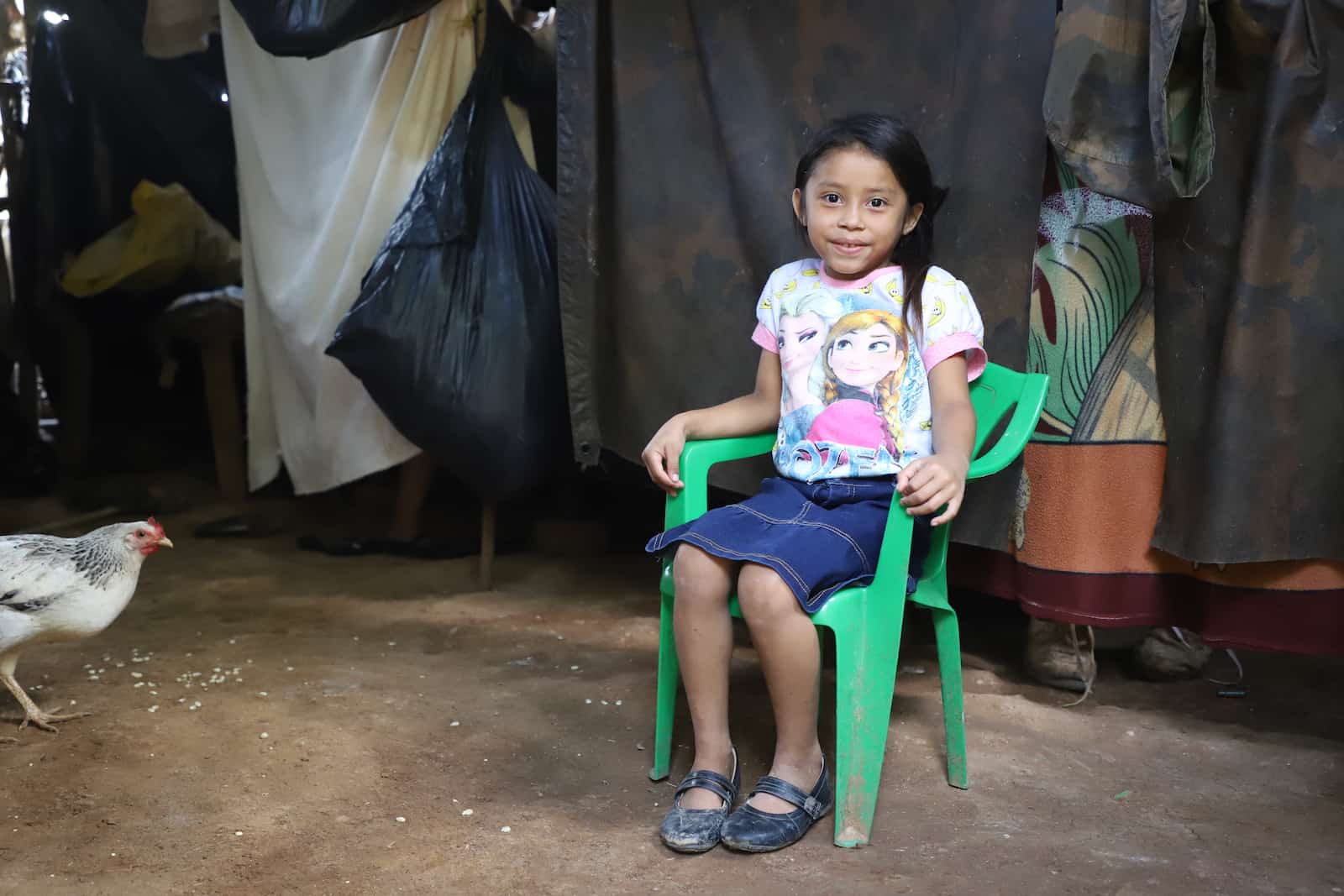 Keyli from El Salvador lives in a home made from mud and branches. Inside, her home is divided into rooms using plastic tarps. Her favorite things in her house are her beloved teddy bear and her chicken, her only two possessions. She loves chasing her chicken and hugging her teddy bear.
Keyli and her family live in a rural, mountainous community in El Salvador where most people work as subsistence farmers. Her parents can earn $5 a day, but the income is unstable in some seasons. Although her parents struggle to provide all she needs at home, she is getting support from her sponsors and the local church!
"As a family we're thankful because both of our girls are growing up with faith and they will get far with the Compassion center's support," says Keyli's mom, Mirian.
Denison, Yosaira and Ilsa in the Dominican Republic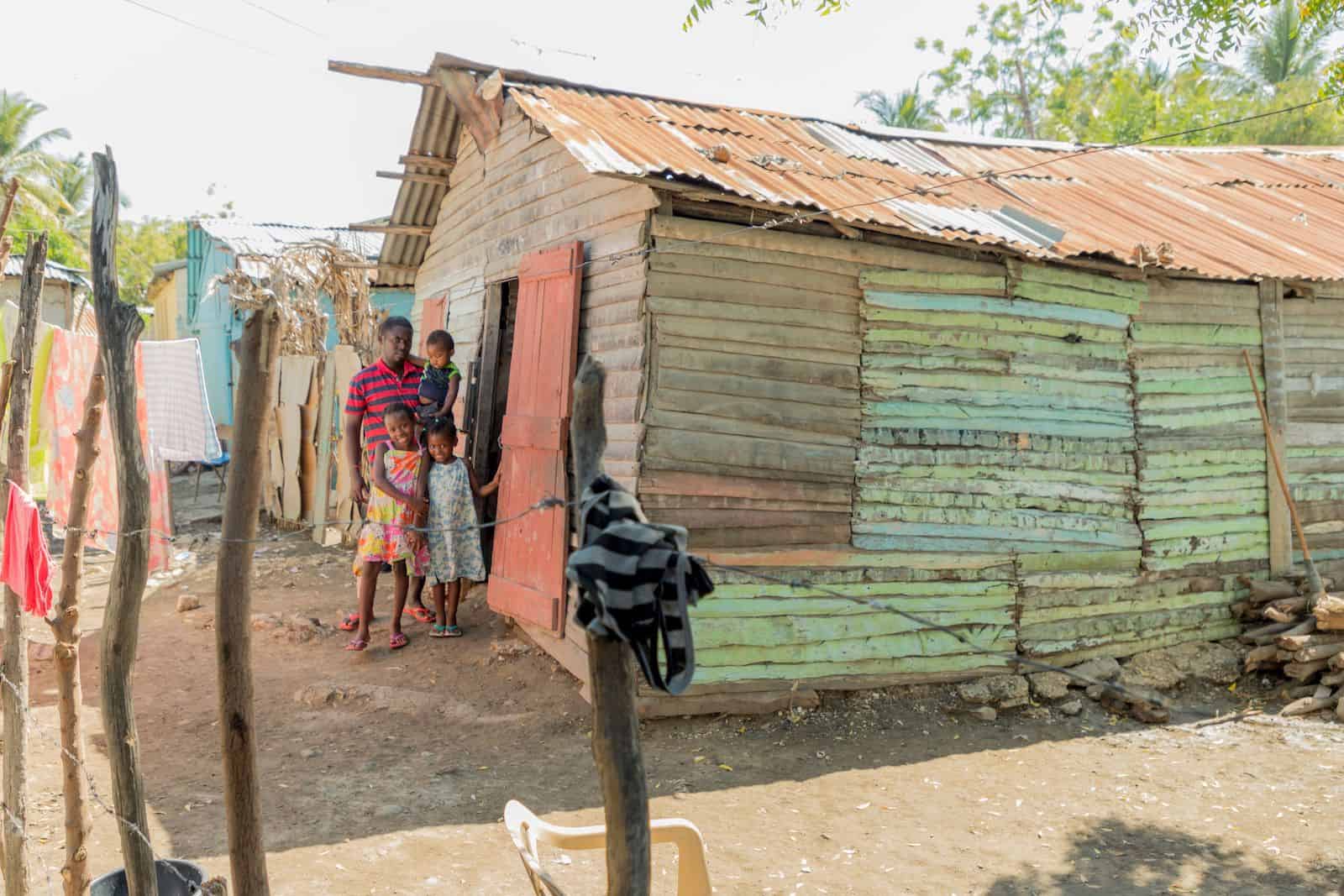 Yosaira, Ilsa and Denison live in a batey in the Dominican Republic, a rural community for people who work in the sugar cane mills. People in the bateys don't have access to potable water, electricity, sanitary services, health care or education.
The walls and roof of the children's home leak, and when it rains, the floor floods. The beds are on concrete blocks to protect them from water. The family kitchen is in the corner of their home, next to the girls' bed where they help their mom cook. They don't have a bathroom, but they bathe in a ditch near their home.
But in the center of this community where the children live in such extreme circumstances, is a local church and Compassion center helping the children. Recently the children's dad, Wilkinson, was in a motorcycle accident that left him unable to work. The man they rented from threw them out of their home, so Compassion helped the family find a place to live.
"Compassion brought food for my family while I was hospitalized and gave my wife candy, so she could sell them to generate income," says Wilkinson. "I can't imagine my family without Compassion."
Marcela in Nicaragua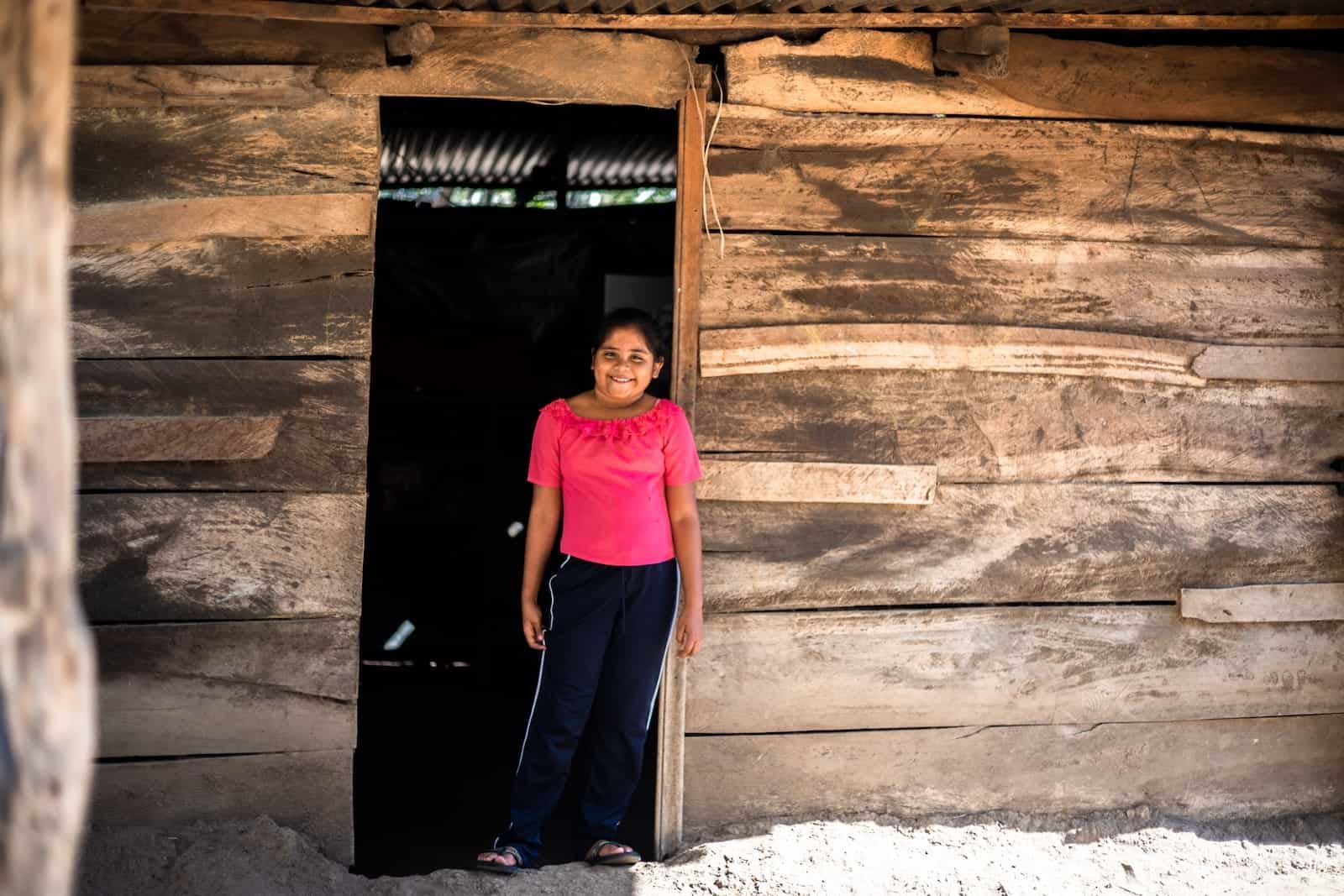 Marcela is from Ochomogo, a community in southern Nicaragua. She lives in a one-room wood home. She loves to help her mom cook in their kitchen. Her dad can't find regular work. Although her parents try their hardest, they can't always give Marcela the things she needs.
But thanks to gifts her sponsor sent, Marcela now has a dresser, bed and fan.
Marcela's mom, Jahaira, says she's so thankful for the sponsor's giving heart, especially when there's something she's not able to provide.
"I am beyond grateful that her sponsor, someone who is so far away and has never met her, keeps my daughter in her prayers and thinks about her with such love," says Jahaira.
Leslie and Felipe in Mexico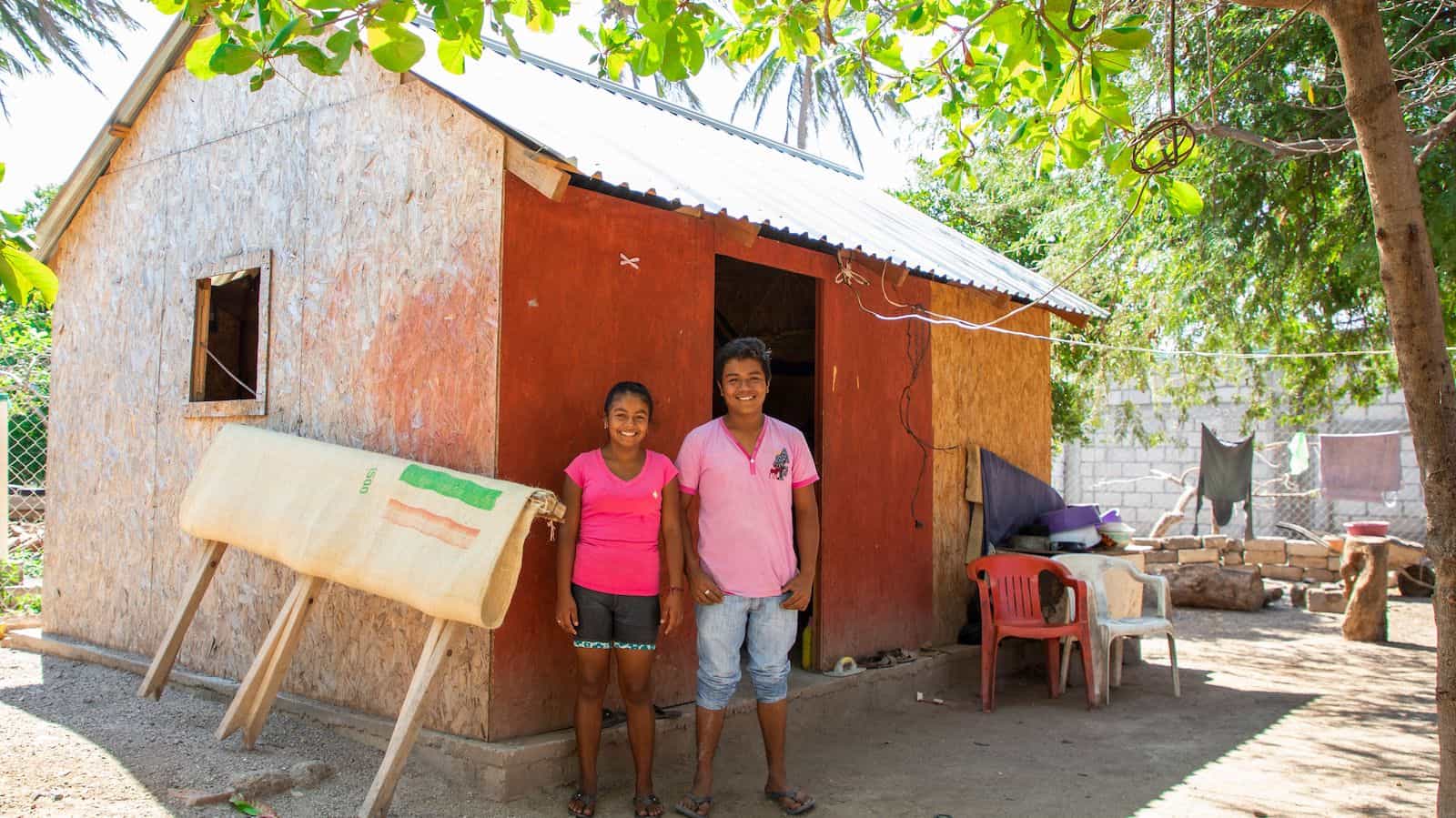 A devastating earthquake in Oaxaca, Mexico, in 2017, destroyed entire communities. Leslie and Felipe's home was reduced to a pile of rubble. After the earthquake, they had to sleep under a tree with just a tarp for protection.
But through disaster funds, Compassion was able to rebuild temporary houses for 132 families, including Leslie and Felipe's. Their house has one room with a kitchen in one corner and hammocks hanging from the roof. They plan to construct a more permanent house with government support later in 2019.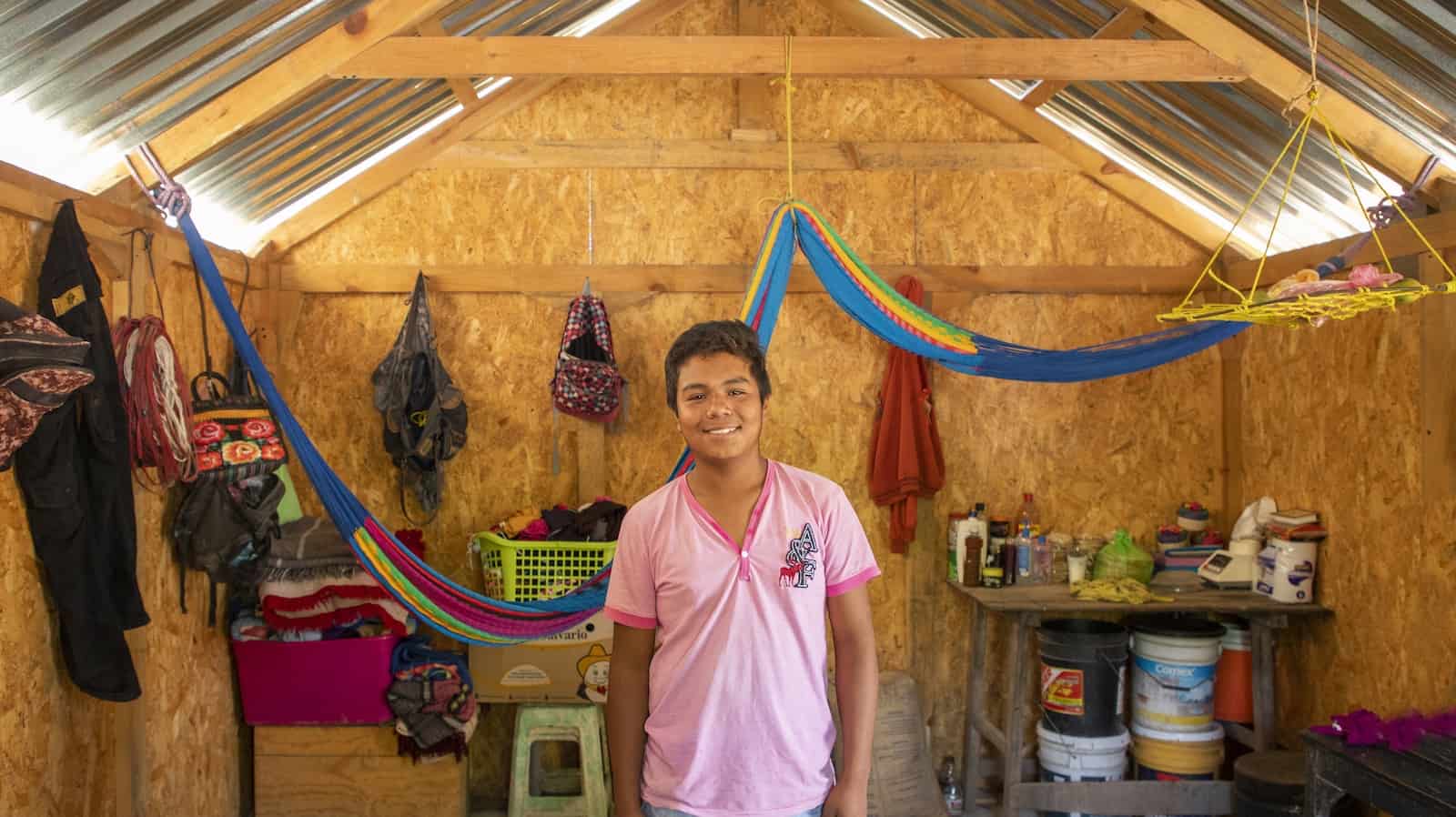 Felipe and Leslie believe that God answered their prayers through this home.
"I like my house because it is beautiful," says Leslie. "We have what we need and we do not sleep under a tree anymore. I feel safe!"
---
We hope touring the homes of these beautiful children in Central America and the Caribbean is a reminder to you of why your support is so very important! Don't sponsor yet? Learn what a big difference sponsorship can make!
Words and photos by Nora Diaz, Junieth Dinarte, Javier Elis, Yrahisa Mateo, Jonathan Morency and Juana Ordonez Martinez