Many people in Mexico are highly dedicated to crafts, but in the hills of Veracruz, there is a group of adolescents who have dedicated the last couple of months to the delicate craftwork of making glass Christmas decorations.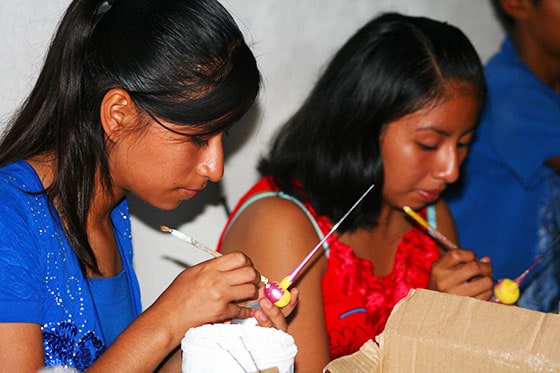 One group of teens have been coming to the Los Seguidores de Cristo Student Center every afternoon for about an hour to work on these crafts.
We looked for an activity that would be appealing to them and that would also be appropriate for the Christmas season. Elizabeth, pastor of our local church partner explains,
"We wanted to provide adolescents a space to come and spend good time together, instead of wandering off on the streets or fighting against their parents and complaining about their home duties. We wanted them to do something useful with their time. And, we wanted them to feel that they could use their time and energy differently.

Painting, gluing, and working with delicate pieces gives these children time to reflect and think about simple things, and about very deep thoughts they have in their heart."
During a pastors' gathering, Pastor Elizabeth heard about Chignahuapan, a famous town dedicated to the production and exportation of glass Christmas ornaments.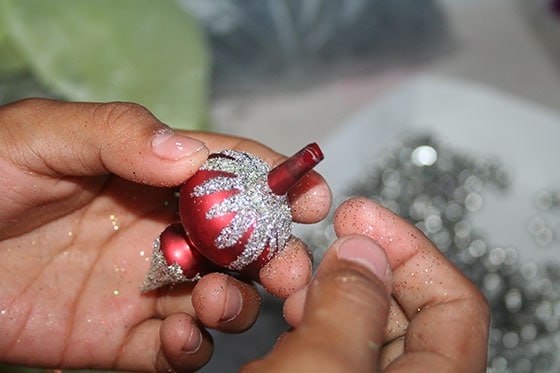 She and the child development center director, Anita, agreed that ornament decorating could be a good activity for teenagers. So along with the teens' tutor, Noemi, they made a four-hour bus trip to Chignahuapan where they met a woman from a sister church, a decorating expert who owns a workshop.
After they talked to her about our program, she was immediately willing to help.
They brought all of the glass ornaments back to the student center and the expert spent three full days training the teens and leadership on how to prepare ink, how to trace the drawings over the ornaments, and how to handle the glass pieces with care.
The entire process is done by hand. First they take the glass pieces, which come in different shapes and sizes. Painting and adding glitter and color details are only part of the process.
After they are done, the boys cut the remaining glass, stick the hanger in place and pack the pieces into the plastic containers inside cardboard boxes.
When finished making ornaments, the teenagers sold some of their pieces in the town plaza. With the money they received from their work, they are saving for summer youth camp.
This Christmas activity has helped these teenagers understand that life starts out as a "plain ornament" and it is up to them to craft a beautiful future for themselves.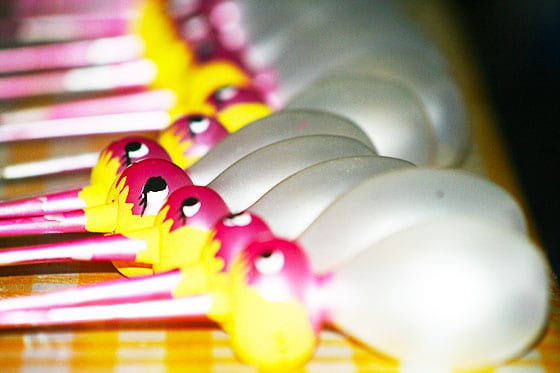 They have found themselves useful, productive and able to start a small business by working together. These are significant life lessons inside beautiful Christmas decorations.
---