My church has a relationship with a church in "country X." How can we help them partner with Compassion to open a child development center?
A: Beyond the requirement that child development centers be run in partnership with the local church, and the fact that Compassion must work in the country where your sister church is located, the selection process and any associated criteria is determined by the country office in each host country.
For example, in the Philippines the first step of the process to select church partners is to gather information on the poverty situation throughout the country.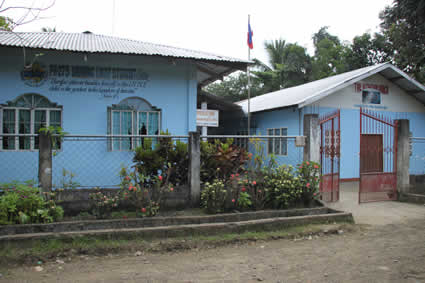 This is followed by what's called an "ocular survey" of areas identified in the initial analysis, then outreach and relationship building with area congregations.
Churches that subsequently wish to open a child development center will go through an application process and maintain a continued relationship with local Compassion staff who provide training, support and accountability to their child development programs.
Because the country office staff are the experts, Compassion leaves the actual church partner selection process in their hands. The country staff are the ones who know the needs of the people in each area, the challenges of the local landscape, and the best approaches for successful ministry within the culture.
If you have a relationship with a church in a country where Compassion works, and that church is interested in partnering with Compassion to host a Compassion child development center, the local church should contact its Compassion country office directly.
Direct contact allows your sister church and the Compassion country office to learn more about each other's culture and mission, which helps cut down on accidental misinformation that might  result from language or cultural barriers.
You can get contact information for a local country office by speaking with a Sponsor Relations representative at (800) 336-7676.