When COVID-19 hit, single mother Sofia lost her ability to work and was facing homelessness with her three children. A local church was able to give her rent assistance from generous donors like you. Now her family is housed, safe and together.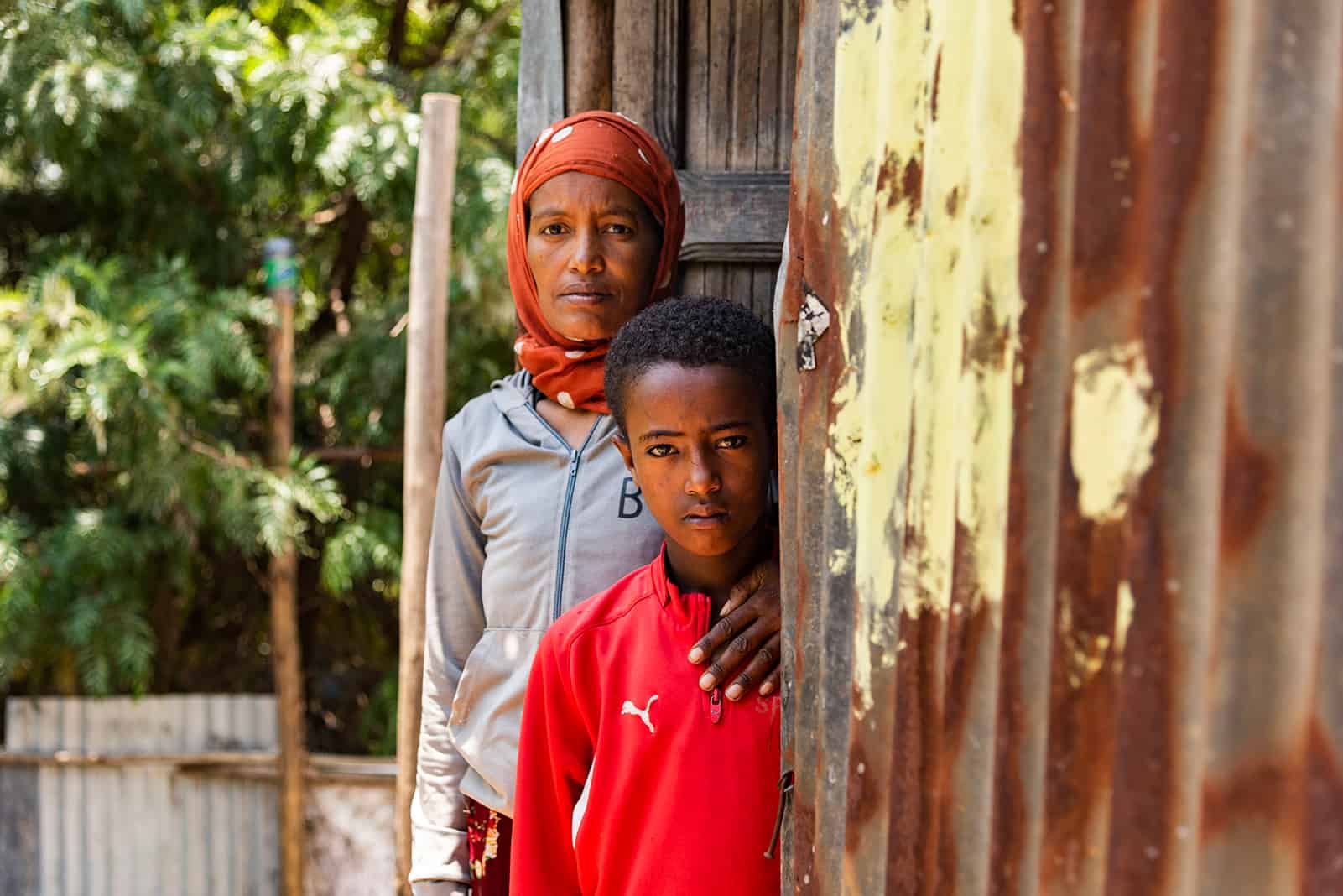 Sofia from Ethiopia knows what it is like to be evicted. She knows the pain of having to split her three children up simply so they have a safe place to sleep at night. In December, she was evicted because she was unable to make rent with her meager income as a vegetable seller.
To prevent her children from living on the streets, Sofia sent them to the homes of different neighbors and family members. She spent her days going from home to home checking on her children. At the end of the day, she crashed at friends' or family members' homes — anyone who would take her in.
She is still haunted by the hopelessness and uncertainty she felt as she spent her days visiting her children at other peoples' homes, trying to console them as they wept for her.
In that crisis, Compassion's church partner supported her family, paying the rent so they could be reunited again. Sofia felt like she was starting to stand on her own two feet again.
Then COVID-19 happened.
As the government introduced restrictions on movement to curb the virus' spread, Sofia suddenly found herself out of work. She can't sell on the streets, nor can she do other people's laundry. People are no longer hiring for such services out of fear of the virus. Parents like Sofia depend upon the income they earn each day. So now their families are not only vulnerable to hunger but also to homelessness.
Sofia was embarrassed that she needed help again, but she was determined that her family would not be split up. She set out for Compassion's church partner. Her son, Abubeker Jemal, has been part of the Child Sponsorship Program at the church since he was 3 years old.
"Knowing how much they have supported me in the past, I was sure that they would at least listen to me," said Sofia.
"Last time, they found a home for me, paid the rent and made sure my children were never away from me. I was feeling embarrassed to ask for more help when they have done so much already. [But] as soon as one of the staff welcomed me to the office, I knew I had made the right decision and felt heard already."
The staff immediately organized for Sofia's rent to be covered and provided food parcels for the family.
"We anticipate many cases like Sofia's where caregivers face housing insecurity and even eviction," says center director Mrs. Mimi. "It is a tough season for many. We will do everything we can to protect our children."
Had Compassion's church partner not intervened, Sofia and her children would have been out on the streets. And given the current crisis, it would have been difficult for her to find people who could have taken them in.
Thanks to Compassion's church partner and amazing people like you, she can still hold her children close tonight and in the nights to come.