Service opportunities are one of the five pillars of our Leadership Development* strategy in Uganda. Every year, teams of students in our Leadership Development Program (LDP) spend at least 10 days in remote villages of Uganda, serving the local people in those communities.
The students participate in projects such as home shelter construction for parents and caregivers of children in our Child Sponsorship Program; they also construct churches, build latrines for child development centers, rehabilitate roads, or clean village water sources.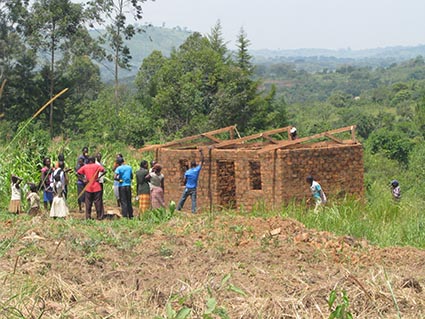 In addition, these young leaders visit schools to speak to other young people about life skills necessary for a successful life, the challenge of HIV/AIDS and how to overcome it, and academic and career guidance, among other subjects.
LDP students also share their testimonies and the gospel of Jesus Christ with children and families through house-to-house visits and open-air evangelistic meetings.
In the following paragraphs, I would like to share four ways through which service opportunities are equipping and empowering these young emerging leaders.
First and foremost, service opportunities expose Leadership Development Program students to various needs in the communities around them. While the needs of a particular community might not be new to the students given their backgrounds, constant exposure leads to more critical thinking about these and similar needs elsewhere, and how they might be addressed.
Exposure to need always breeds new ways of thinking about why things are the way they are and what can be done to change the situation.
The students, both during service activities and upon returning to their campuses, also pray and seek God for direction on how to respond.
It is said that "the pain that somebody feels is the pain they can heal."
Secondly, students discover their gifts and passions while they are engaged in service activities. Many of the students surprise themselves when they discover that they can perform certain tasks, that they can take charge of a group to accomplish a task, and that they can share the gospel with someone and lead him to Christ.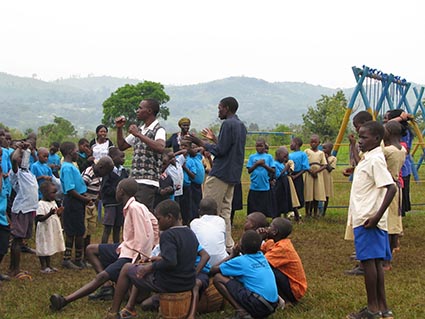 Moreover, these small and big discoveries made during service time will be built upon and be maximized in the days ahead, both while the students are still in the program and when they have long graduated from the program. For some, these opportunities become the bedrock of their career development that eventually lead to their life mission.
Thirdly, LDP students realize the potential of the local church during service opportunities.
Most of our service opportunities' teams are hosted by the local church in the communities where the activities are conducted. Everything that the students accomplish is facilitated through partnership with the local church.
The students' leadership potential, and all the knowledge and skills they acquire, represent the gifts that the local church has. Personal and community transformation will come when these emerging leaders begin to exercise what they have experienced through service projects.
Last but not least, Leadership Development Program students observe firsthand how God mobilizes His church to carry out His mission in His world, and how they are a part of that mission. Students learn that service opportunities are a story of two groups — the hosts and the visitors — both members of God's Church, coming together to accomplish all the outlined tasks in a specified period of time.
Both have different resources to bring to the table for the same mission and purpose.
Reflecting on this fact, the emerging leaders must ask themselves,
"Where am I in God's missionary plan? What has God given me to bring to the table, in response to the problems around me?"
These are questions that we encourage them to ask while they are still in the program, but much more when they leave the program.
We are convinced that the students who participate in service opportunities cannot longer remain the same as they were prior to participating.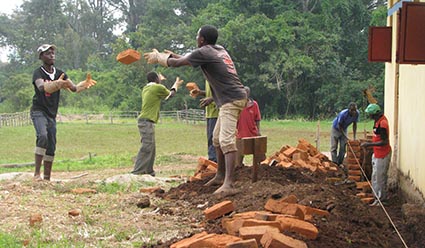 Their view of the world and their view of themselves change after such serving experiences. This is one of the ways through which we work to raise leaders who will be recognized for their godly character and influence, will mobilize to end the cycle of poverty that undermines their nations.
---
*This content honors our historical Leadership Development Program. To learn more about our current youth development opportunities, click here.
ABOUT THE AUTHOR: Nicholas Kalyebara serves as a Leadership Development Program Specialist at our Ugandan Field Office. You can read more from Nicholas on his blog, Nicholas Kalyebara.