As you may remember, January 12, 2010, was a very tragic day in the nation of Haiti. Next week will mark the one-year anniversary of a devastating earthquake that took the lives of more than 200,000 people, and I am planning to be present as that precious country memorializes this loss.
Many of you sponsor Haitian children and have been in close contact with us this year as we sought missing children, treated the wounds of injured children, and mourned the deaths of 62 children in the Compassion family.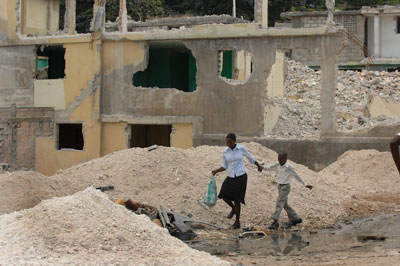 Haiti is a country very dear to my heart, as I lived there for four years and was, in fact, married right there in Port-au-Prince. I fully expected to live my entire life in ministry to the Haitian people, but that wasn't God's plan. Haiti continues, however, to have a very special hold on my heart.
This has been a tragic year for Haiti on many fronts. In a matter of months after January's earthquake, Haiti endured a hurricane which threatened those already homeless and displaced, a cholera outbreak has taken the lives of thousands more, and recent elections were so filled with corruption that rioting and violence followed them.
These events, combined with a slow and limited response from the international community to Haiti, have left the Haitian people even more angry and frustrated than ever before.
In spite of the billions of dollars promised to help Haiti's citizens, most of it has not yet been delivered due to many complex reasons. Most of the rubble has not been removed from the city of Port-au-Prince, homes have not yet been rebuilt, and millions continue to live in tents and shanty towns as the anniversary date approaches.
In my opinion, the Haitian people are the most patient and longsuffering people that I have ever known. Haitian churches have been extremely heroic this year and it has been our privilege to serve them as they so bravely minister to fellow Haitians in this cycle of repeated devastation.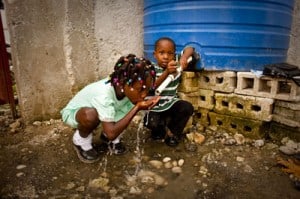 And you have never been more generous, as more than $20 million was raised to aid the Haitian people in their time of need. Nearly half of these funds have successfully been spent in rescue and rehabilitation. Our children have largely avoided the cholera epidemic because you have been instrumental in placing 55,000 water filtration systems into their projects and homes.
Not all of our children have escaped that disease, but those affected are in the hundreds and I am aware of only two deaths, in spite of the fact that our children are among the poorest and most vulnerable to such a killer disease.
The remaining funds are being held while the government is establishing building codes and affirming legal ownership of land so that we can permanently rebuild schools, churches and homes of those affected within our programs.
Thank you so much for giving so generously to this crisis. I also want to thank you for your prayers and letters of encouragement to your sponsored children.
Now please pray for me and a small team who will be going into Haiti next week to honor the heroes, mourn the losses and do our best to bring hope for the future of Haiti.