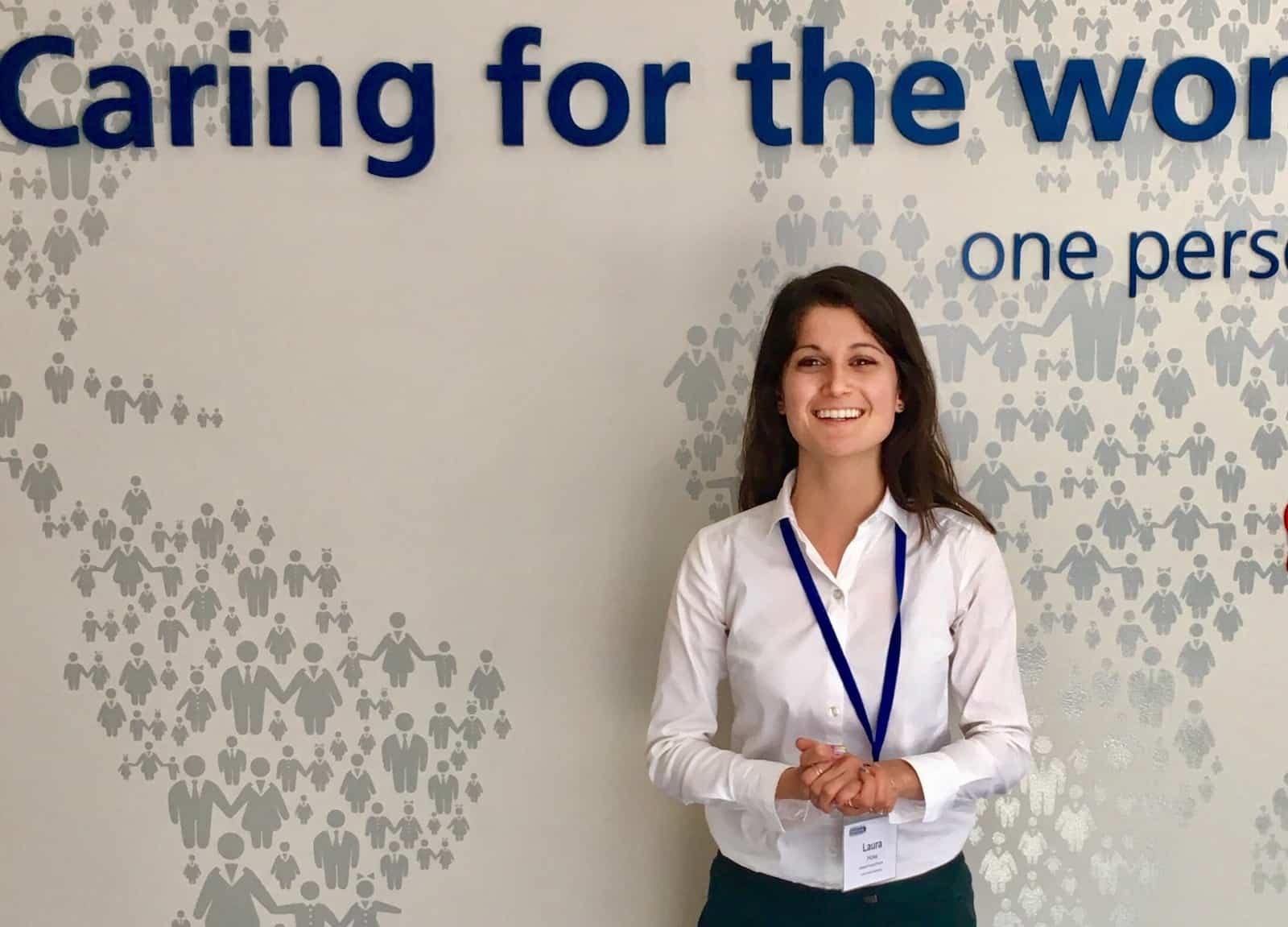 A "God Drop" is how Laura Hoke describes the salary offer she received her senior year in college from a large FORTUNE 500 corporation where she had worked as a marketing intern the prior summer.
"My management negotiated a salary $3,000 higher than I could have done on my own," says Laura. "I knew right away that God was entrusting me with those resources to do something special."
That something special turned out to be building four classrooms at the Tanzania Assemblies of God (TAG) Beacon Mission Christian Center. An extraordinary accomplishment, especially when you consider that Laura just recently turned 25. It was, however, decades in the making as many of Laura's life experiences converged to reveal God's plan.
Laura's Life Experiences Converge With Purpose
The first life experience was Laura's early journey with Compassion International. Throughout her childhood, her family sponsored a girl from the Philippines and Laura loved the relationship they fostered.
The second life experience was Laura's freshman roommate at Grace College, Chris Kim. Chris grew up in Tanzania as the daughter of missionaries. Laura was deeply touched by Chris' stories of the many sacrifices her family made to spread the gospel.
The third life experience was Laura's discovery that her new employer offered a special Matching Gift benefit. For each dollar she donated, the company would match it with two dollars. The maximum employee donation the company would match was $10,000. At first, Laura decided to sponsor two girls in Tanzania. But then she realized her gift could go even further.
"I knew the best way to use my 'God Drop' resource was to invest in the next generation in Tanzania, like my management was investing in me with the additional salary," says Laura. "I soon realized that with the Matching Gift benefit, I could take on my larger dream of building a school."
Like the Little Boy Who Fed 5,000
With the $3,000 in salary that she was setting aside, Laura would reach her company's Matching Gift maximum in just three short years. She could meet her dream of building a school.
"The Matching Gift benefit reminds me of the story of the boy bringing Jesus the five loaves and two fishes to feed 5,000," says Laura. "My small starting amount literally multiplied to $30,000."
Working with Compassion's Corporate Relations team, Laura learned of the Tanzanian center's dire need for classroom space. The average family in the community makes $18 a month. Many of the families don't have access to basics like electricity or running water. The center was growing at a rapid pace, and there was no place to seat the 233 registered children. Sometimes classes had to meet outside. The overcrowded classrooms made it very difficult for the students to learn, and children would often drop out because there was no room to even sit.
Four Classrooms Change Thousands of Lives
With Laura's donation of $10,000 and her company's $20,000 matching gift, the center built four new classrooms. They were completed in April. The impact on the community has been tremendous.
The classrooms are no longer overcrowded, and the children can sit with their age groups for lessons specifically tailored to their stage of development. With a more comfortable and personalized learning environment, the students are more motivated.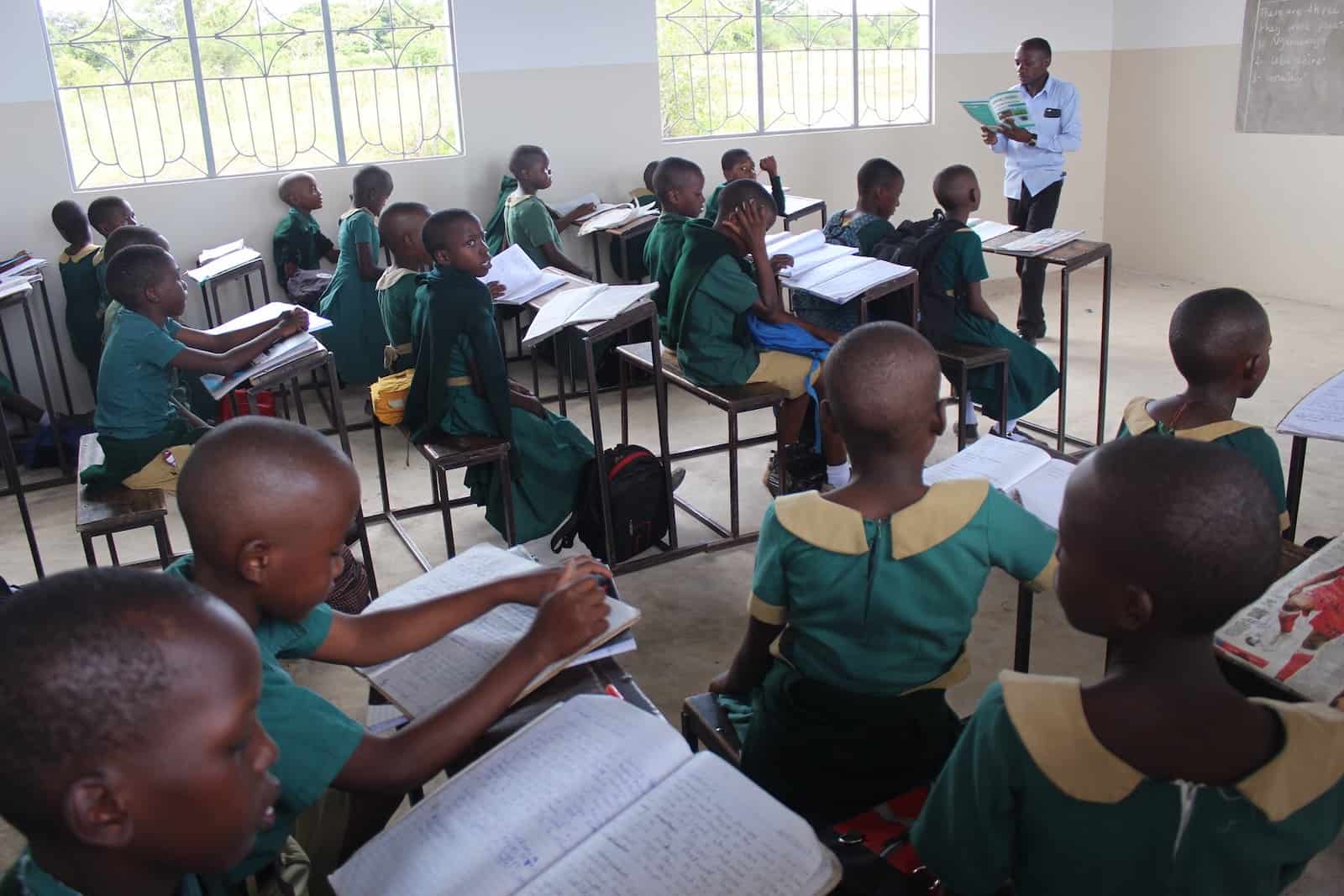 The expanded school also has improved the relationship between the church partner and the community. Teachers from nearby schools use the classrooms during the weekdays to provide extra tutoring. Children come to the center not just for regular program activities, but in their spare time to play games and do their homework.
Encouraged by student participation and community support, the church recently started a preschool and primary school with plans to offer vocational training classes in the future. As additional plans for the expanded school unfold, one thing that is for certain is that thousands of children will now have the opportunity for education and to break the cycle of poverty. When asked about the impact of Laura's donation, Pastor Alphaxad Shabani says,
"What you have done for us is more than love. It is love in action!"
Using Her Sphere of Influence
Laura was thrilled with the outcome of her donation and shared the good news with her manager. Soon word of the four classrooms in Tanzania made possible by the company's Matching Gift benefit had reached the executive suite. They invited Laura to share her experience at an upcoming company meeting.
"My company honors accomplishment but that world is mostly focused on facts and figures," said Laura. "I saw the speaking invitation as an opportunity to bridge the gap between the numbers and my relationship with Jesus."
After the meeting, several employees approached Laura to say they were profoundly impacted by her testimony. "As I share my story, I'm very intentional to say that it is an experience filled with so much joy. It's wonderful if people decide to take action after they hear it, but I don't want them doing so out of guilt. It should only be out of joy."
Spurring the Next Generation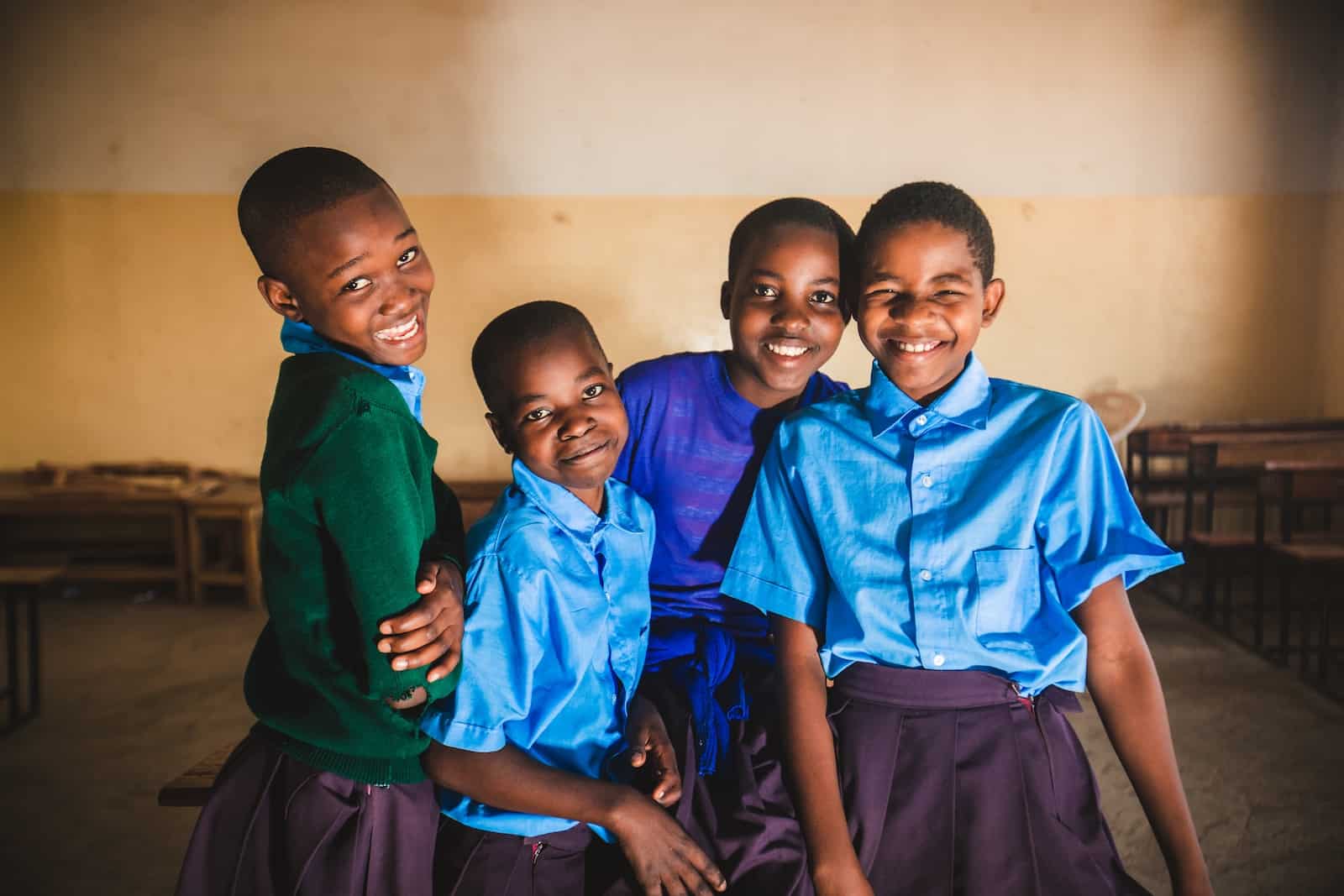 Laura also brought her story to her church where she volunteers with the youth group.
"My generation cares a lot about meeting needs around the world and I think this next generation will care even more. How wonderful to harness their passion for doing good and share by example how young people are taking on big things."
Naturally, her friends and coworkers are wondering what might be next, but Laura is in no hurry although she's still continuing to save her "God Drop."
"For me, it's important to be patient and let God stir your heart," she says. "When the time is right, the doors will open so you can truly and simply enjoy the ride."
Your Match Matters
Like Laura's employer, many companies offer Matching Gift programs as an employee benefit. Visit Compassion's Matching Gift webpage and use the online tool to inquire about your company. Matching Gift programs also may extend to retirees.
To match a gift to Compassion, the steps are simple:
Complete the Matching Gift Form from your company. This form may require Compassion's tax ID number 36-2423707.
Send the completed form along with your donation or receipt of your recent donation to Compassion International, Attn. Donor Processing, 12290 Voyager Parkway, Colorado Springs, CO 80921.
Compassion completes its portion of the form and returns it to your employer. Your Matching Gift is now complete!
Matching Gifts is a smart way to maximize the donations you are already making. Maximize your "God Drop" today!
LEARN MORE! ›