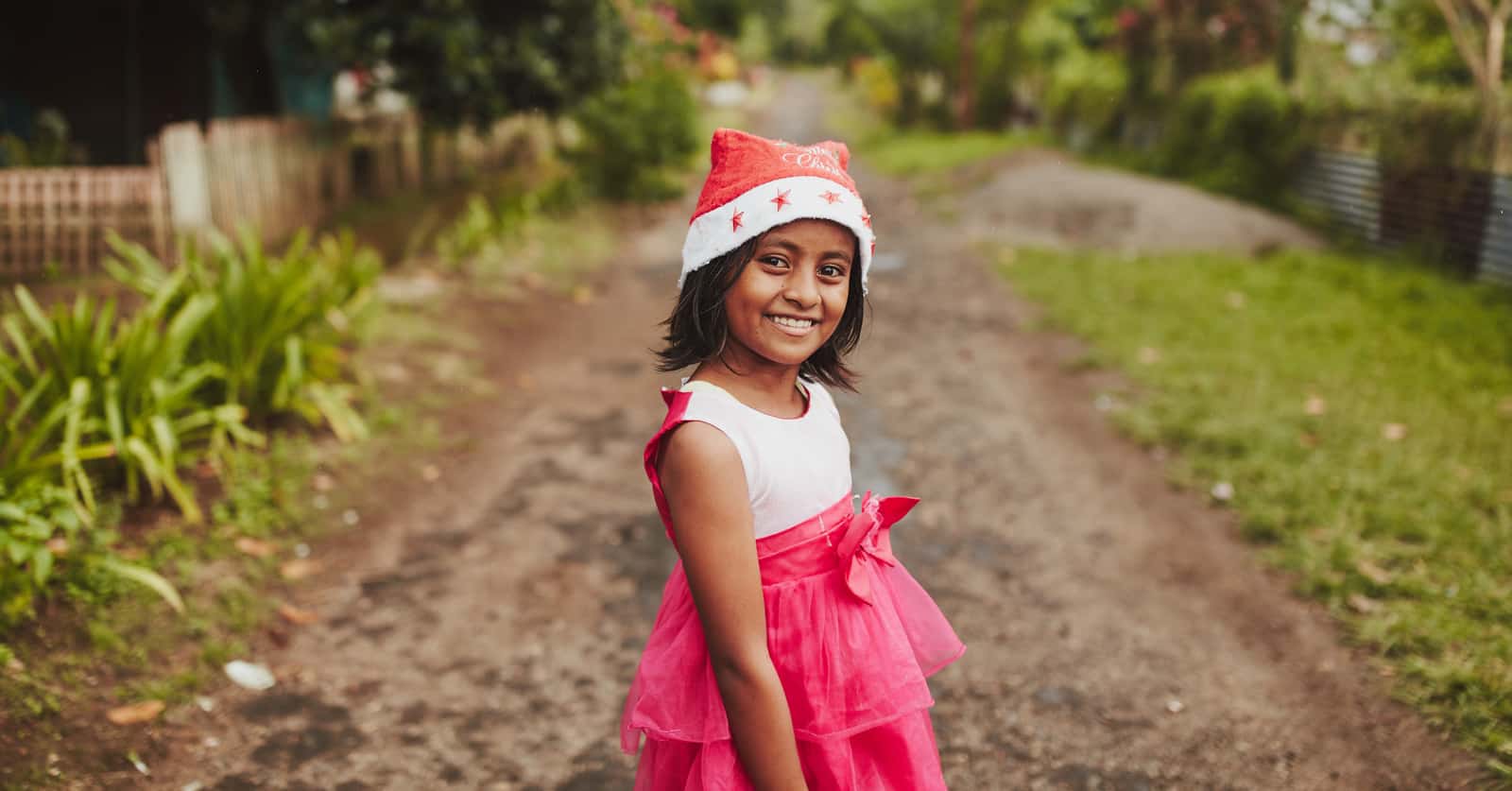 Are you looking for some great Christmas letter ideas for this holiday season? Sometimes it's hard to find the right words to write in your letters to the child you sponsor. Your mind draws a blank when you sit down with that holiday card or as you stare at that blinking cursor on the screen.
Whether this is your first Christmas as a sponsor or if you're a veteran at sending Christmas letters, you don't have to face that writer's block alone. We've got you covered!
Before the panic sets in over writing that letter, here are three Christmas letter ideas:
1. Your prayer for the year ahead
Here's a unique Christmas letter idea that will connect you spiritually with the child you sponsor. Share a prayer you have for the New Year. What is your greatest hope for the year ahead? You can also share your prayer for your sponsored child for the New Year. It can be something really simple, but that doesn't make it any less important. Your sponsored child treasures your prayers, but also the opportunity to pray for you, so let him or her know what to pray for.
For example:
I pray you will grow in your love for Jesus this year. Can you please pray that I will grow in wisdom this year?
2. The highlight of your year
As much as you want to know about the life of the child you sponsor, they want to know as much as they can about yours! Now is your opportunity to share your highlight of the year and give them a glimpse of your life. What made it a great year? Share it with them!
For example:
The best thing that happened to me this year was when my child was born, it was so special. What was your favorite moment?
3. How you celebrate Christmas
Here is a creative Christmas letter idea: Christmas is celebrated in different ways around the world. For example, in rural Mexico, some families carve radishes into nativity scene figures! Every family also has special traditions. Do you watch Christmas movies? Sing Christmas carols standing around the piano? However you celebrate, the child you sponsor and his or her family will enjoy hearing about your plans for Christmas Day.
For example:
On Christmas Day, I attend church with my family and then we spend the afternoon at the beach. Our Christmas lunch is a big BBQ with lots of different salads. How does your family celebrate Christmas?
*Bonus Christmas Letter Idea
Want another creative Christmas letter idea? Give the children you sponsor the opportunity to show their artistic flair! Send a Christmas coloring sheet with your Christmas card. And if you have your own artistic flair, draw your own DIY coloring sheet and leave it un-colored (which is definitely a word) when you send it in.
We hope these Christmas letter ideas have gotten your creative juices flowing. Thank you for writing to the child you sponsor this Christmas. Your message reminds him or her that he or she is loved and cared for!
SEND YOUR CHRISTMAS LETTER TODAY! ››
Want more Christmas letter ideas?
You can find hundreds of awesome coloring sheet printables, Christmas-themed and otherwise, on our Compassion Letter Club Board on Pinterest. Join with other sponsors and share your ideas there, too! We also have tons of general letter-writing ideas on our blog!
---
This article was originally published October 24, 2017. A version of this blog first appeared on the Compassion Australia Blog