Some days, most days – they're just that. Days. Hours stockpiled high in our broken lives. Rounding out every month. Every year.
Some events seem significant. You're living bright in a moment and think, how did I get here? I'll never forget this moment. Not ever.
But that is just some days. Probably very few days. Most days we move haphazardly, keeping tempo with the slow beat of all our to-dos. All our have-tos.
Sometimes we wake up and think, it's all for a reason. It all has purpose. And then we drip our coffee into our veins. Sling our hopes into hands bigger than ours. And just enter the day.
We say yes. Yes. Yes. A thousand yeses. Wondering if it will unfold into some…something.
And then one day. A day that seemed like it would be just a day, breaks open like a piñata you've been swinging at for years.
Today was that day for me. I'll never forget.
Because my yes put me in front of her.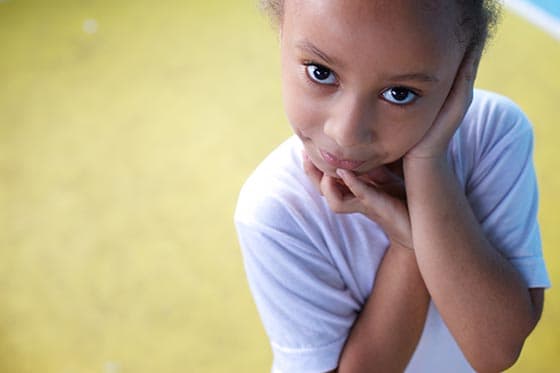 And my yes meant life for one week in the Dominican Republic with these hearts.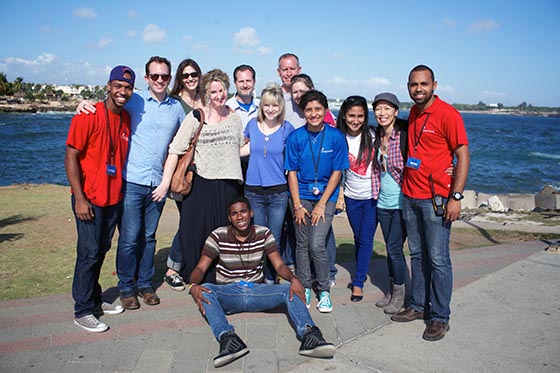 It brought me to this center where I told the children they have dance moves that don't quit and smiles that made this day shatter the status quo.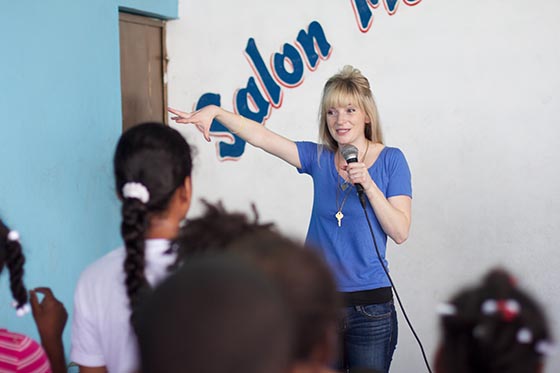 But I wasn't expecting what happened next.
We entered a community that smacks hard up against a river. A polluted river that has caused an innumerable amount of disease.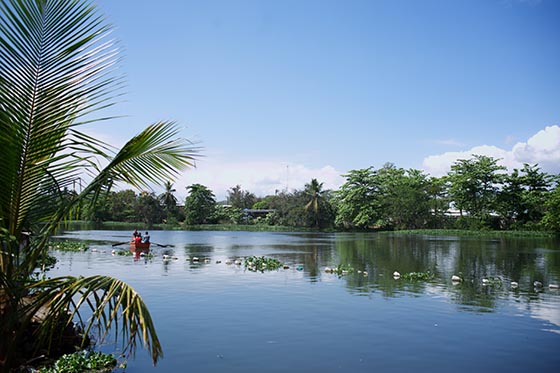 We climbed steps up and down and then up again. Weaving, winding, wiping sweat from our brow.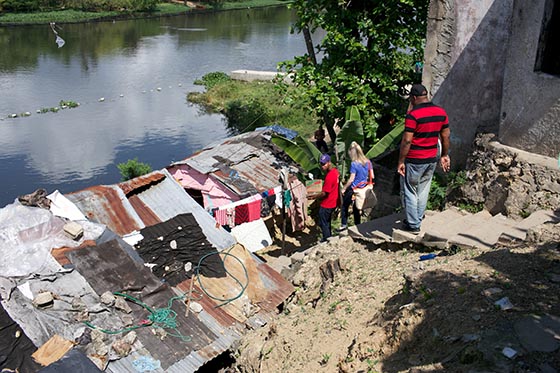 Then we came into Elsa's home. A grandmother who has taken in her two grandsons and one granddaughter.
We entered and I saw Jazmin. I couldn't move my eyes from her. Something seemed off but I was not sure. Then Elsa explains that Jazmin has some special needs. She can't move or speak or chew food. Before I could really move this reality from mind to my heart – before anything – I hear Lisa say,
"I need to hold her. Can I hold her?"
Elsa nods yes. Lisa wholly and fully enters into her world. She swoops Jazmin's body into her arms. Carefully. Knowing how bright and precious Jazmin is.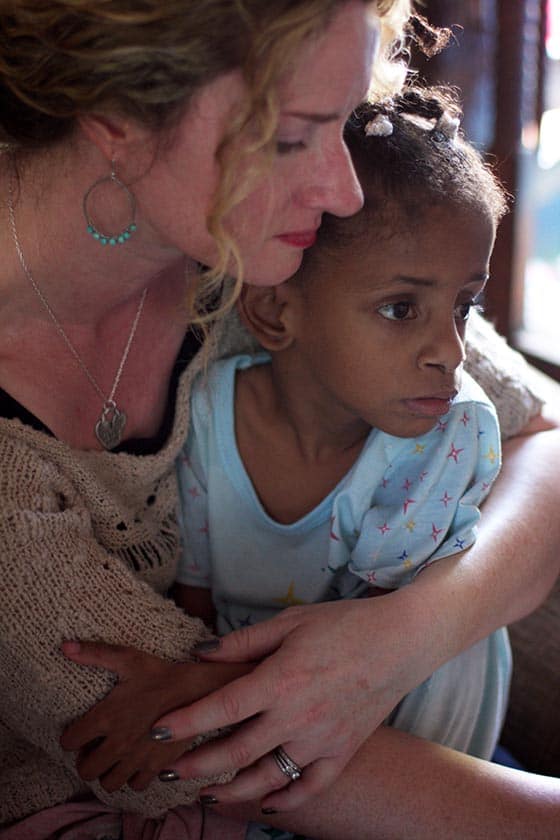 You see, Lisa and Stephen have a child with special needs. He can't talk or chew food. For a long time he couldn't walk.
Lisa and Elsa speak. Countless times between them they say,
"It's the same for us."
Before long, everyone has tears brimming wide. Falling quiet everywhere.
Every blogger. The translator. Elsa.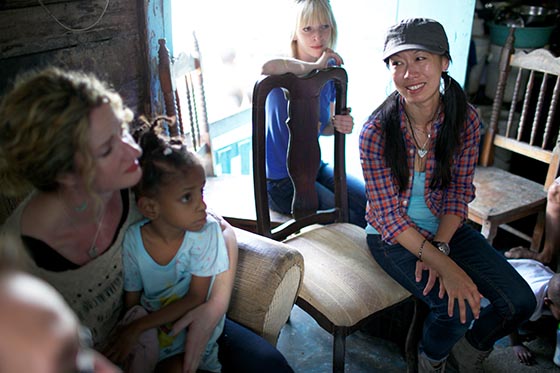 It was one of the most beautiful moments I have ever been a part of. I couldn't quite believe I was there. Witnessing this wild holy moment between Lisa and Elsa.
Lisa knowing so intimately the things this grandmother may have never been able to share with another. Jazmin being held with a love that says, "I know. I really, really know."
I couldn't possibly recount all the moments or days that brought us all right here. All the days God gave us that dressed up mundane, dressed us blindingly helpless, dressed so painstakingly normal. But so many of those days, they were all used to bring us here.
Isn't it how He works? Him, always moving. Always knowing. Sovereign always. And then one day, He gives you this unforgettable day.
And maybe your week, your day has been more normal than you care for. More mundane than your soul was built for. Maybe a yes could change all of that.
Will you sponsor a child from the Dominican Republic? When you do you will receive a necklace that Lisa Leonard created exclusively for this trip.
---
If you are a Compassion Blogger we hope you'll blog alongside us and promote the Dominican Republic Blog Trip! Link-up with us here by sharing your post with the Linky code below. (Not a Compassion Blogger? You can sign up and join the network today!)