With two December birthdays in our family (and one of those birthdays being mine!) we have a tradition of waiting until my daughter's birthday to put up our Christmas tree. We decorate our tree with lots of special ornaments we have made or collected over the years.
So what does a Christmas celebration look like for our sponsored children? Do they have special Christmas traditions in their families? Do they decorate their homes with Christmas decorations? Do they attend special Christmas services at their churches?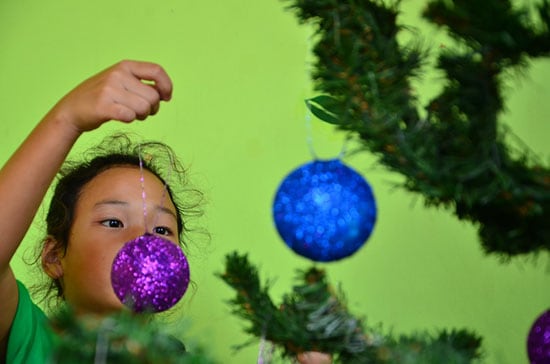 Over the years, Lina has shared with me that her family has enjoyed a special Christmas supper at church. Abner was able to go on a field trip to the countryside during his Christmas break, and Victor sent a Christmas drawing in one of his letters: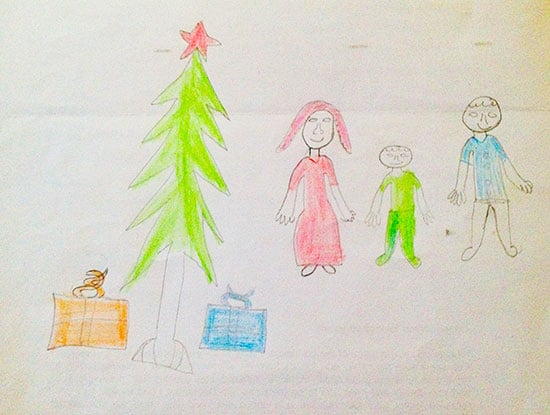 Even with these little bits of information that our sponsored children have shared with us, I know their Christmas celebrations might be a lot different from ours. But if you think about it, even in our different locations and different cultures, we have one thing in common: We are all celebrating the hope we have in Jesus!
Because it can take two to three months for your sponsored children to receive your letters, it's not too soon for Christmas! So that's our focus for our Second Friday Letter Writing Club this month. As you are preparing your Christmas letter:
Be sure to follow us on Pinterest for more letter-writing ideas! And if you have some Christmas letter-writing ideas, make sure you request to join our Second Friday Letter Writing Club board to share your ideas with other sponsors like you!