We've seen them before — the commercials.
"For less than a cup of coffee, YOU can change an orphan's life today!"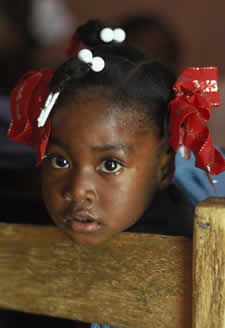 But instead of picking up the phone to sponsor a child, we probably picked up the remote and changed the channel.
And yet, the next channel is a televangelist preaching about the kingdom and asking you to buy a copy of his autobiography.
But did you ever hear the story of the day the orphans entered the kingdom? It was shortly after the King Himself shouted "It is finished!" on the cross.
King Jesus loves the orphans so much that He has made them royalty through His death and resurrection.
We are all orphans without the Lord.
The paralytic in Luke 5:17-26 was an orphan. He couldn't stand, just like we aren't able to stand without the strength and healing power of Christ.
Help Families Affected
BY COVID-19
Families in poverty have no safety net in times of crisis. Help provide food, medical care and support during this pandemic.
Yet as the faithful brought the paralytic to Jesus, believing that He could perform a miracle and allow the man to stand, we need to follow this example and bring the orphans to Jesus.
During the last three years I've been able to bring three innocent children to the feet of Jesus, through Compassion, so that they could stand. I have also encouraged family members to sponsor multiple children and create blessings out of sorrows.
Receiving letters from my sponsored children is more special than celebrating any special day. I see their crayon drawings, their favorite Bible verses, and the joy in their lives that only Jesus can provide.
"It is with lots of love in my heart that I send you this message. I learned that God loves me and that He is always with me. When I grow up, I would like to be a doctor so that when you are sick, I will be able to heal you. I would like you to know you're my best friend. I say good-bye with affection. I love you very much."
Only Jesus can rescue a child from an orphanage and give the child a heavenly mansion. But we need to bring them to His feet.
This is not a commercial. This is also not a script. This is a calling.
Will you stand for the orphans and bring them before the King?
They will stand before Jesus, but first, we need to stand for them. And when we do this, we prove that we stand for Christ.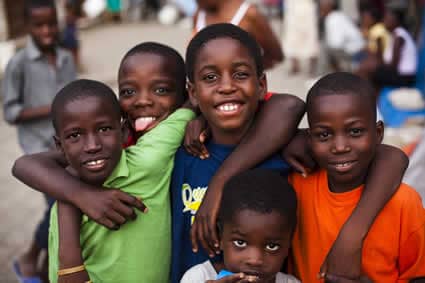 "The King will reply, "Truly, I tell you, whatever you did for the one of the least of these brothers and sisters of mine, you did for me.'" — Matthew 25:40, NIV
We are cold no more. We are hungry no more. We are orphans no more. We are His children — lovingly, royally and eternally.
---
ABOUT THE AUTHOR: Terry Ghali became a sponsor in 2008 and now sponsors three children. He is a Technical Account Supervisor at an IT support company and resides north of Philadelphia, Pa.