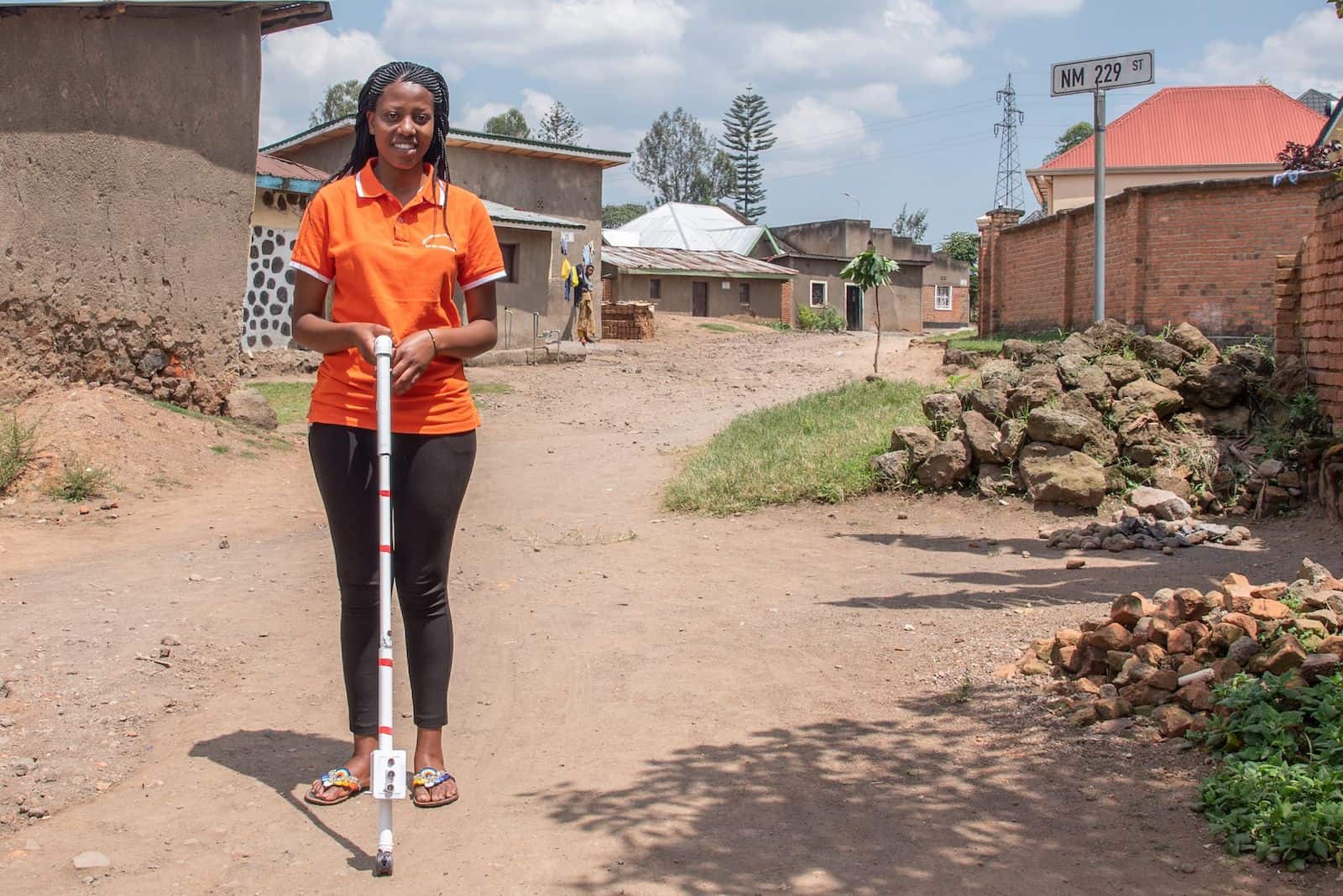 Sponsored girl Yvette Mukamwiza from Rwanda is making headlines after winning a national innovation competition on Oct. 3, 2019, for designing a digital cane for the blind. Using a sensor, the "Digital Blind Stick" alerts users of obstacles. Along with her teammates Adrien Biziyaremye and Mathias Kanyandwi, Yvette won the top prize at Rwanda's INNOVATE4Women Hackathon.
Contestants in the national design competition develop solutions to address challenges facing women. Yvette and her team decided to focus on one of the goals of the 2019 International Women's Day: Help women living with a disability access public services.
Yvette's achievement is impressive when considering what she has overcome.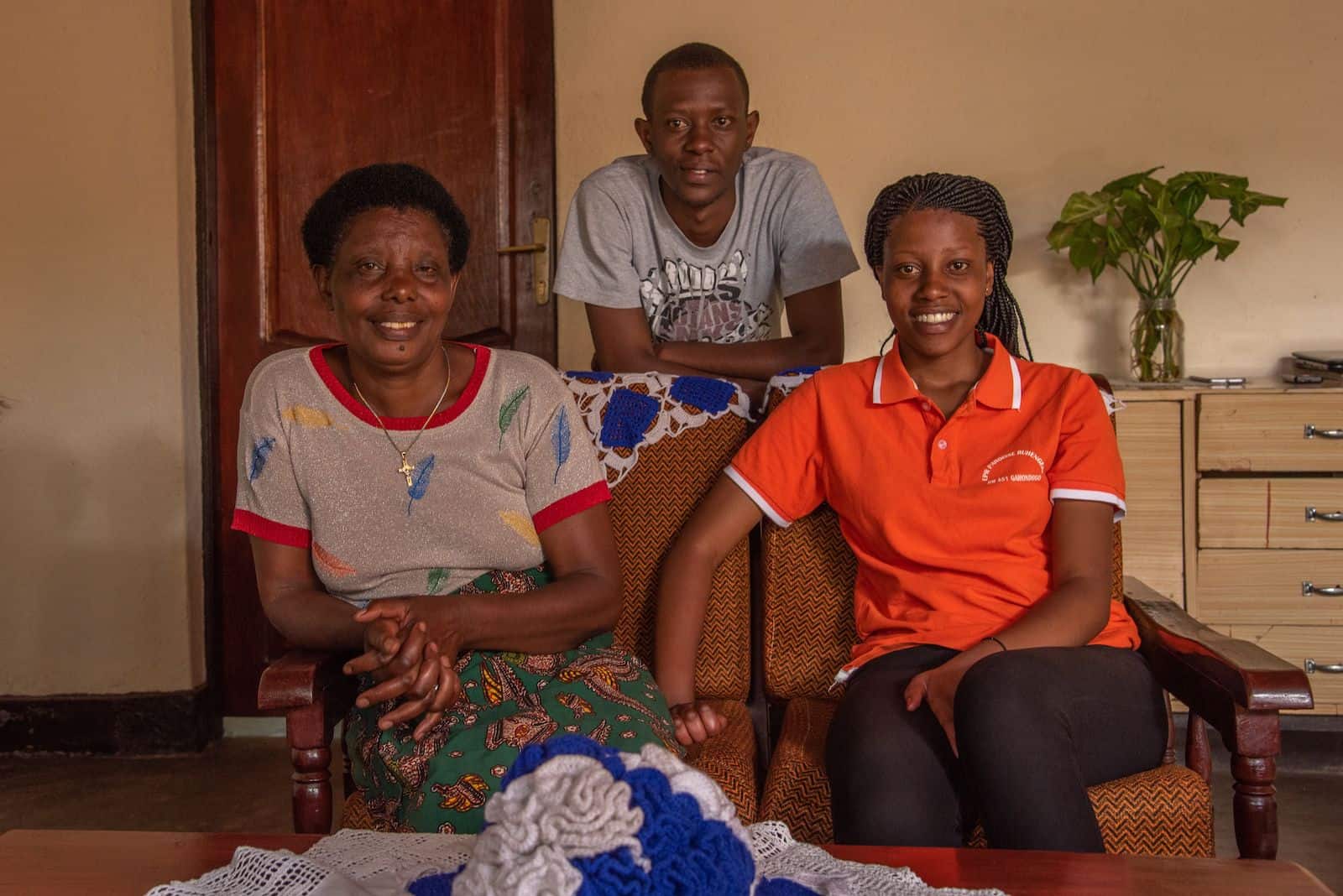 The 19-year-old was raised by her single mother after her father abandoned the family when Yvette was 3 years old. "It was a tough time for me to raise two children as I had nothing at all," says her mother, Françoise. "I didn't even have a garden to get food for my children. It was a hard life."
To the relief of her mother, Restoration Church began partnering with Compassion and, at 6 years of age, Yvette joined the Child Sponsorship Program at the Gahondogo child development center.
"The Compassion center came into our community at the time when I needed support the most," says Françoise. "[Yvette] was enrolled in school immediately, she was given scholastic materials, uniforms, a mattress and a blanket. Ever since she started school, I have not struggled with her school fees thanks to the support from the center."
Yvette thrived at the center, which she credits with shaping her character.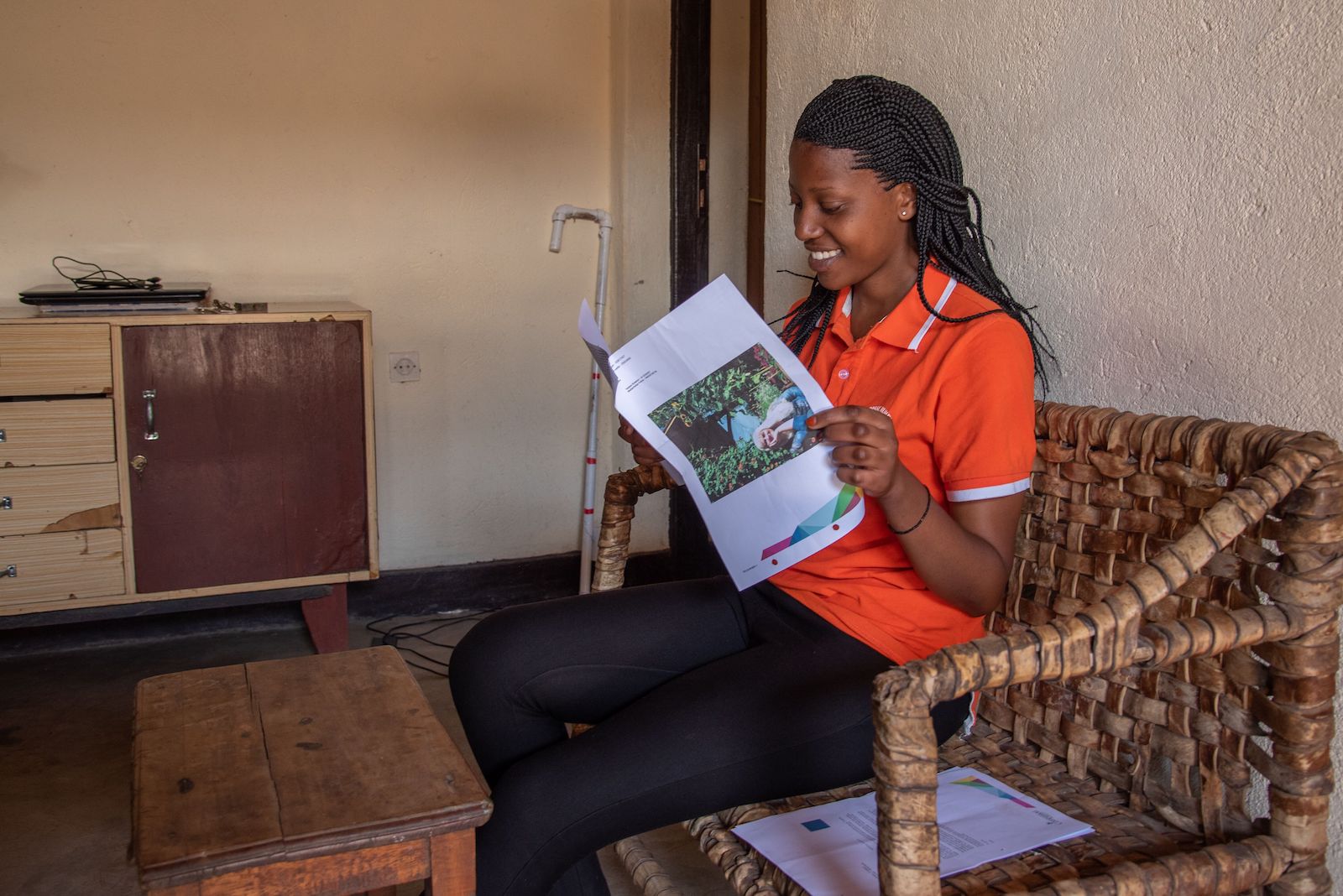 "For the last 15 years, I have learned so many life lessons through interactions with my peers at the center and the letters I exchange with my sponsor," says Yvette. "The teachings I received from the staff have shaped me to become a responsible girl."
A bright child, she initially dreamed of being a doctor. But she soon realized that she didn't like the sight of blood or wounds. Instead, she began pursuing her passion for technology.
"While growing up, I always wanted to become a doctor. Now I'm pursuing to become a doctor of machines," says Yvette.
With financial support from Compassion, Yvette is pursuing an Advanced Diploma in Information Technology at Integrated Polytechnic Regional College.
At school, she heard about the INNOVATE4Women Hackathon.
Teams had to pitch their inventions to a panel of judges. This was no problem for Yvette, having built her confidence at the child development center.
"I'm able to interact with people better thanks to the staff who nurtured us to be responsible and God-fearing children," says Yvette. "At the center I was given small projects to participate in, such as discussions and debates, and this boosted my confidence. When I got the opportunity of being at the forefront of pitching the digital cane it was easy for me."
Impressed with her presentation, judges named Yvette's team the winner. They walked away with 5 million Rwandan francs (U.S. $5,494) to further develop and produce their invention.
"I'm happy that we won," says Yvette. "God is gracious. It gave me more motivation to be innovative, and I'm more confident."
Yvette grew up without a father figure and with scant financial resources. But the support of her mother, sponsor and center staff have motivated and empowered her to bring social change to her community.
Thank you for helping empower young people like Yvette!