You've probably come to expect that we will work to bring safe water to the child or teen you sponsor – and along with that, education about how to avoid waterborne illnesses.
But what if I told you your sponsorship also helps children in poverty learn about a safer and more dignified way to go to the bathroom?
Providing a more dignified way to defecate begins with education and with education providers such as Ronnie Kaweesa, Compassion Uganda's Water Specialist.
Ronnie trains beneficiaries and their surrounding communities in the area of WASH, which stands for Water, Sanitation, and Hygiene. WASH is a well-known best practice in the world of development, and a practice for which we strongly advocate.
As Ronnie puts it:
"Water is the foundation. It's like the root of the tree. You may not be able see how important it is, but without it, there is no life."
Yet water alone will not bring lasting change to communities.
Sidney Muisyo, Compassion Africa Regional Vice President, says:
"For us in Africa, the programmatic issue is not simply about water or sanitation/toilets, but water and sanitation/hygiene. It is a false developmental dichotomy to focus on one while neglecting the other elements. Often times, the sanitation/hygiene aspect gets lost when the conversation is limited to water only."
In fact, 25 percent of the Sub-Saharan African population still defecates in public and millions lack access to basic sanitation.
In Africa, 312 million people do not have access to an improved drinking-water source and yet 533 million people do not have access to an improved sanitation facility. Residents have significantly better access to safe drinking water than to basic sanitation.
Lack of improved sanitation facilities can cause serious repercussions such as:
People suffering from illnesses related to poor sanitation 50% of the hospital beds in sub-Saharan Africa and account for 12% of the health budget. (via EmpoweredVolunteer.com)
Many girls stop going to school when they reach puberty because there are no proper or private sanitation facilities. Walking to remote latrines, often at night, further exposes women and children to the risk of sexual harassment and animal attacks. (via UNICEF.org)
However, as we know, talking about toilets and sanitation can be awkward. Talk becomes even more complicated when in Uganda alone, there are hundreds of different tribal dialects throughout the country, especially in the rural areas.
Ronnie relies heavily on pictures to help teach people. He uses a picture outline he calls "The Sanitation Ladder."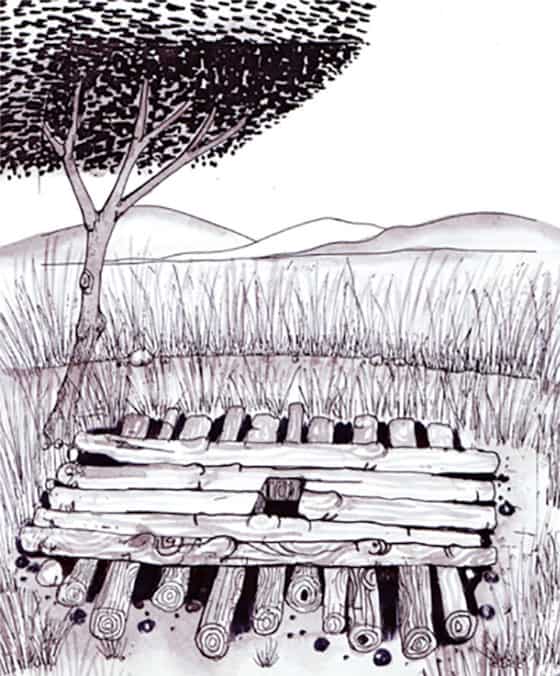 He gives a series of pictures to the community and asks them to explain why each picture is better than the previous and allows them to make changes in the order where necessary.
"First, you must convince people why it is dangerous to defecate in public. The poor are intelligent and resourceful. It's just a lack of experience. Many have never seen a flush toilet or even a pit latrine. When people participate in learning, sanitation infrastructure is more successful."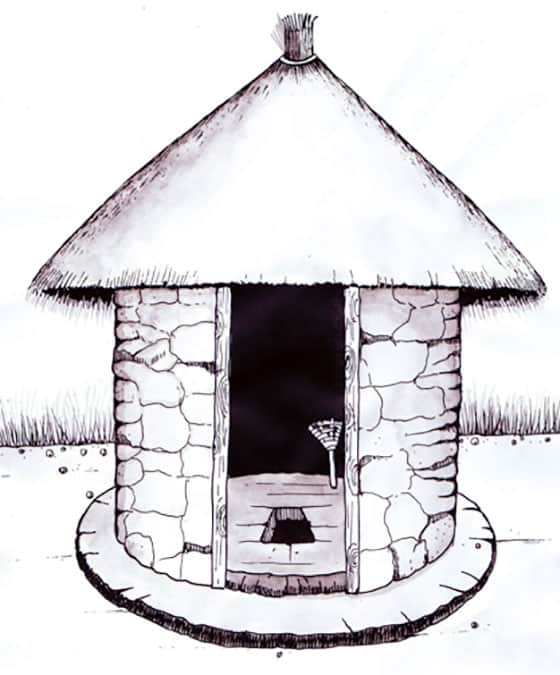 After the participants create the ladder, they assess where they are on the ladder, including their most common disposal methods. Then they decide where they realistically wish to be. For many communities, flush toilets are not a realistic goal.
However, a pit latrine or latrine inside a hut with access near a water pump for hand washing would be a good goal. Compassion then comes alongside them to develop an action plan of how to reach their sanitation goals.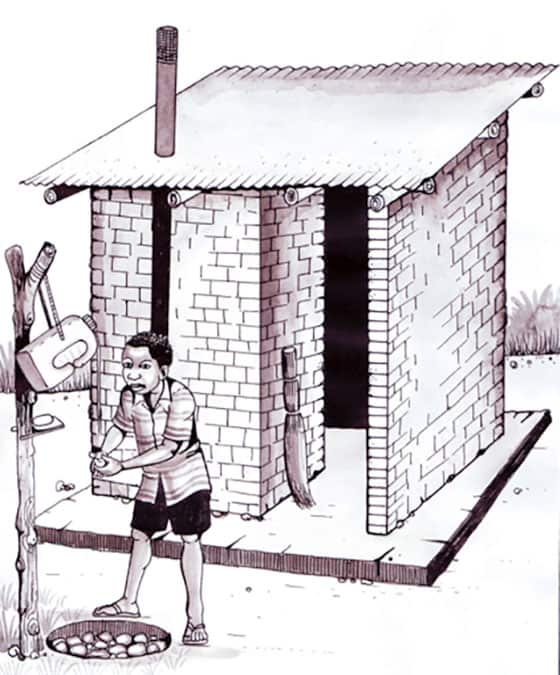 "You cannot separate water and hygiene. They are both crucial to sustainable health care," Ronnie says.
That's why we will continue to educate in areas of both water and sanitation for a more holistic view of development and healthier children everywhere – because every child deserves the dignity of clean water and proper sanitation facilities.