You got to know some of the amazing men and women of Team Constellation last year. Since you fell in love with them, let's now dig a bit deeper into how and why this special team exists at Compassion.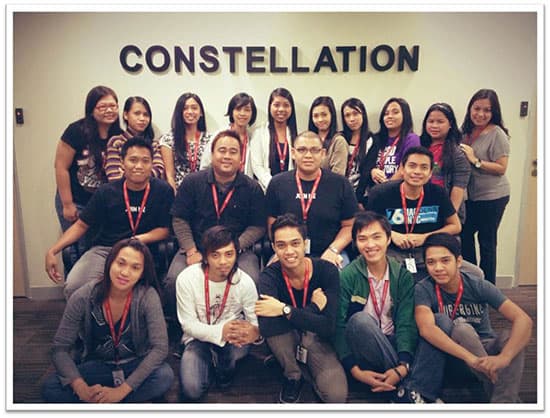 What is the purpose of this new team?
Rich VanEaton, the director of the Compassion U.S. contact center, shares his vision for Team Constellation:
"We had a concern for many years about our lack of redundancy in providing service to sponsors through the contact center. It had also been a dream at Compassion to find ways to provide more jobs to adult graduates of our program. We also had been brainstorming about how we could allow sponsors to see the impact they are making in the lives of the children they support. So this was a match made in heaven … literally. Now, we have some of the brightest young people in the world, who know firsthand the impact of Compassion, serving the sponsors who once served them."
As Rich explained, we needed more redundancy. Having another team in another location gives us a backup should the U.S. office ever go down in an emergency. We've built a team of representatives who work from home in the U.S. for this same reason. They call themselves Team Central America.
During the Black Forest fire in the summer of 2013, our main office closed due to bad air quality from massive amounts of smoke. Fire officials had issued evacuations in the area where our main office is located. Even some people on our home-based team were unable to work because they were evacuated from their homes. Those who were able to work and Team Constellation came to the rescue to make sure the contact center stayed open during this time.
Also, we'd been looking for more ways to connect our sponsors with "field experiences" so they could see and hear what we do firsthand. As graduates of Compassion's programs, Team Constellation members can attest to the effectiveness of our programs in their own lives. We wanted to give some of our graduates a platform to speak into the lives of sponsors, provide encouragement, and demonstrate the impact a sponsor can have in the life of a child. And as you saw in the previous post, Team Constellation is incredibly thankful for the opportunity to give back to Compassion and its sponsors.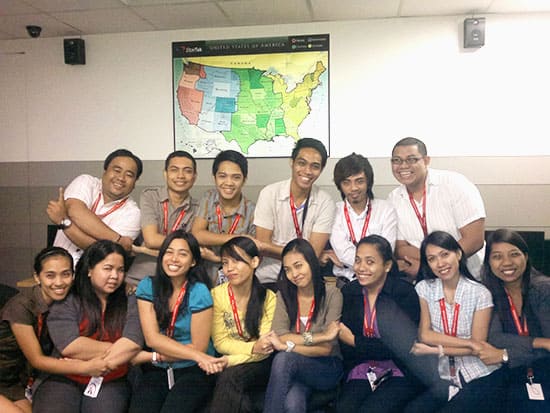 Why is this team based in the Philippines?
We wanted to find adult graduates of our program who could help serve U.S. sponsors. The Philippines has a strong Compassion Alumni Association, and we were able to use this network to find quality candidates for the job. Since English is one of the primary languages in the Philippines, it was easy to find workers who speak English fluently. Since the Philippines is a country that is quickly becoming an industry leader in call centers, many of our alumni were already familiar with working in a call center environment.
How were they trained?
Team Constellation received virtually the same training as our other contact center employees. The training curriculum used the same agenda and it lasted about four to six weeks. We covered topics such as how to use our information systems, company policies, and responses to common sponsorship questions. Since all of the members are adult graduates of our program, they were already familiar with what the student centers look like, the benefits of the program, etc. This left some time to discuss other aspects of their jobs. For example, they learned what types of constituents might be calling, and they participated in role-playing so they could practice. Team Constellation continues to receive training to keep up their skills and learn more about their jobs, just as representatives on our other teams do.
How many workers are on Team Constellation?
Team Constellation constitutes about 20 percent of the total number of representatives who serve U.S. sponsors. The majority of our representatives continues to consist of those based in the Colorado Springs office.
What can I talk to a member of Team Constellation about?
If you call and are connected with a member of Team Constellation, you can talk with him or her about anything related to your account, Compassion program effectiveness, his or her personal testimony (as much as each feels comfortable sharing), or anything related to Compassion. Ask them about what Compassion has meant to them. Ask them what they loved most about the Compassion program. Even ask them to pray for or with you.
Give us a shout out if you've ever talked with a member of Team Constellation on the phone!