The Internet and Social Media has made the world a little smaller, more familiar and allows people to communicate in ways that have not been possible in past generations. Websites like Facebook or Twitter unite people for a cause, educate or reconnect long lost friends. But as with anything else, with the good comes the bad.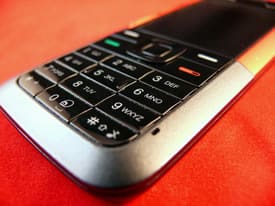 Recently there has been some buzz about smartphones, geotagging and what that means for the photos you place on social media sites you use.
Smartphones have the ability to track your location by attaching latitude and longitude coordinates to the photos you take with your phone. This is called geotagging and it is a feature built into many of today's smartphones.
Geotagging data attached to your photos allows someone to determine, with great accuracy, the whereabouts of your home, your place of work or even your child's school. Many people are unaware this feature exists on their smartphones and innocently post personal photos online ignorant of the potential security risks they are taking.
Thankfully, turning off your smartphone's geotagging feature is fairly simple. Because each smartphone is different, however, we recommend you go to your phone manufacturer's website to get exact instructions on how to do this.
Safe boundaries are important not just for our children but for you, our sponsors, as well. In blog posts like What Should I Do if My Sponsored Child Contacts Me Via Facebook? and Why Can't I Communicate With My Sponsored Child Via Facebook? we outline some of the reasons behind Compassion's communication policies.
As a child advocacy organization, we believe that children should be kept safe and protected in all situations, including online. The reality is, there are unscrupulous people in this world and we want to educate you with posts like these so that you can make informed, wise decisions with the data you share on social media sites.
You can also view the Smartphone Pictures Pose Privacy Risks video on YouTube.
Technology is ever growing, changing and evolving. It is easy to get intimidated by it all but don't let it scare you away. Online communication is a great tool. We just need to be safer and smarter about the personal information we share with others.