The way I've heard it is that prayer is simply a two-way conversation between you and God. Frequently in our busy lives with jobs, children and so many "things," we forget to remember that is exactly what prayer is: a conversation.
While working with the Compassion Experience around the country I saw adults' and children's eyes opened to poverty, struggle, pain, hope and redemption around the globe. After experiencing the story of a child in poverty, people talk to someone like me who tells them about what we do and how sponsorship works.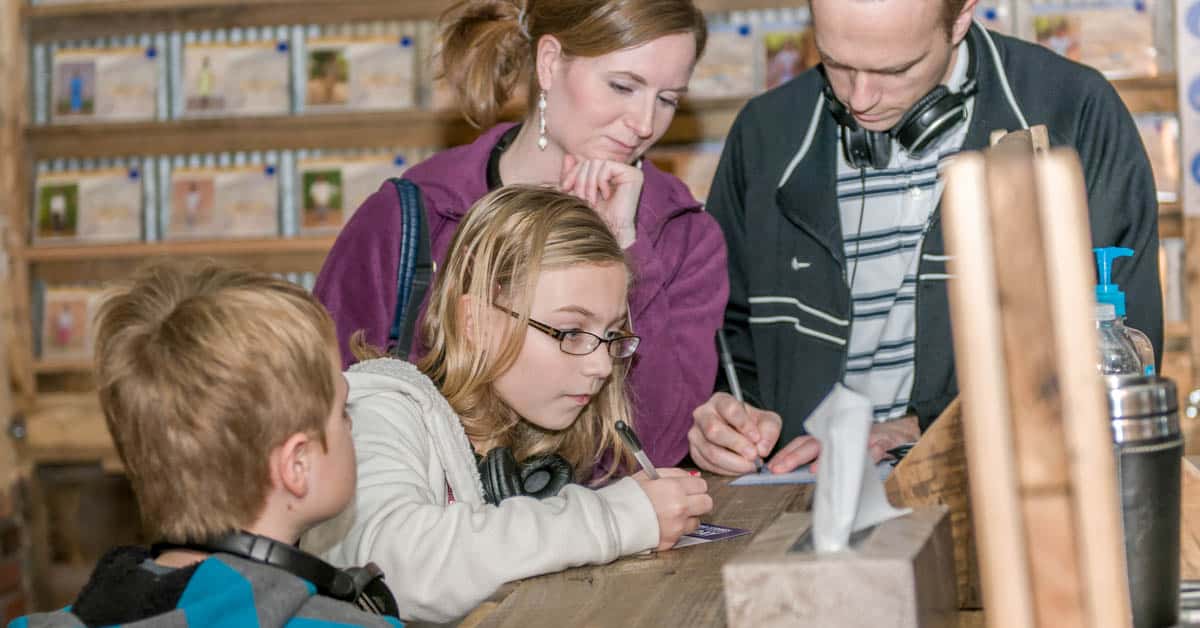 I always asked the children when they come out, "So what can we do for children like the one you just heard about?"
I remember one story distinctly. I was talking to a small child who couldn't have been more than 6 years old who just finished the story. I asked the same question that I always had and assumed that he would say the same things that most children do. To give them things, sponsor them, hug them and other cute things kids say that aren't necessarily wrong.
But, the way this little boy responded was ever so simple yet ever so profound.
"We can pray."
This may not seem like much to you. But, I had gotten to the point where it seemed like the money I was sending was the important thing. I got to the point where sending $38* a month was what I did for the child I sponsored and nothing more.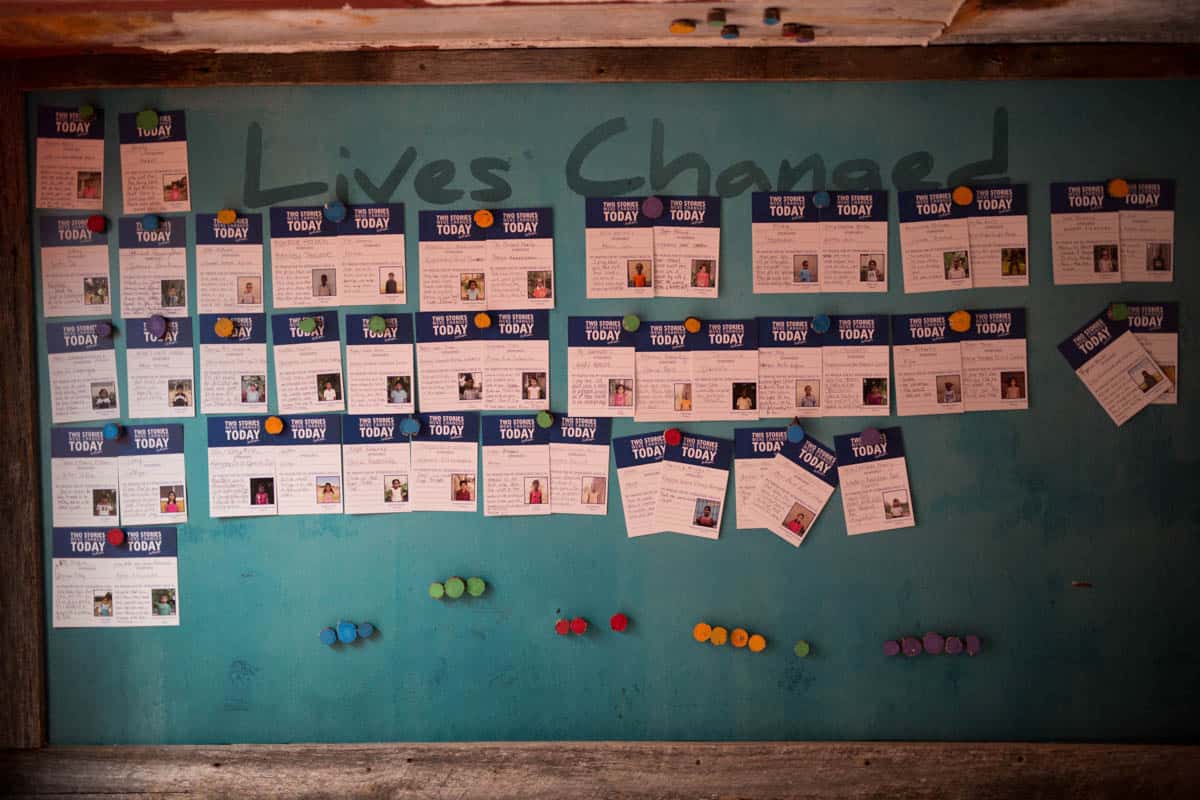 After thinking on this for a while, my mind slowly shifted. I began to notice the hearts of the children who would come out of the Experience. They would write down their first prayer for the child that their family just sponsored and pin it to the Lives Changed board. It moved me to see the prayers of children that were simple yet so powerful.
I hope these ever so tender, compassionate hearts touch you as much as they have touched me.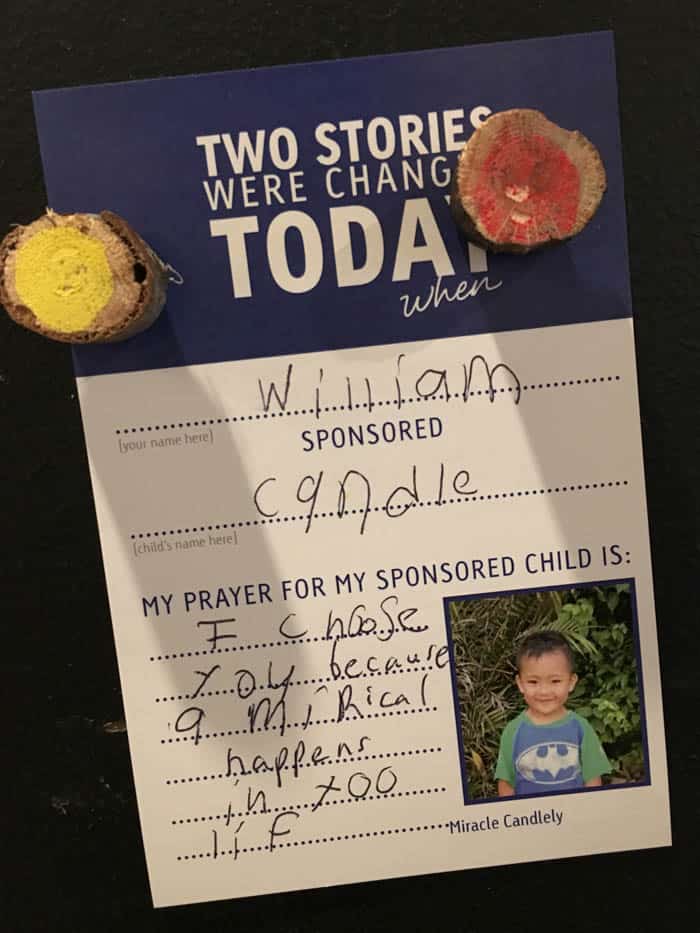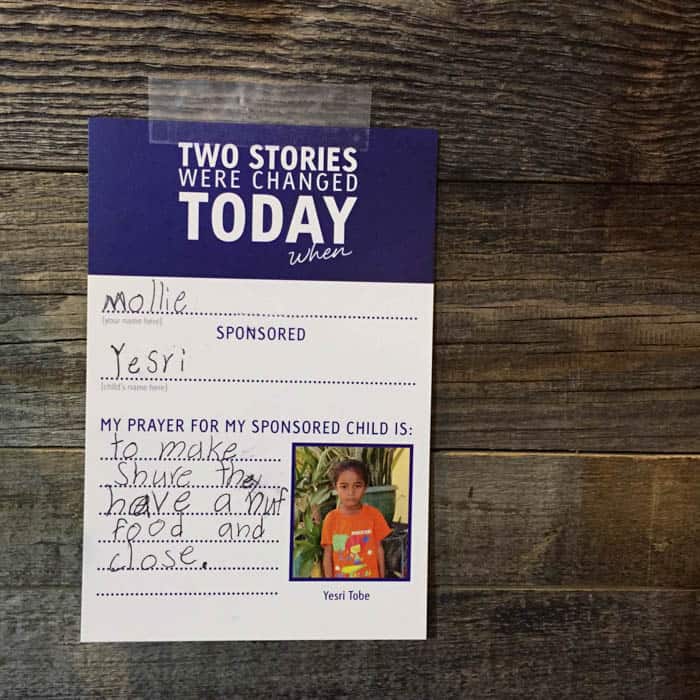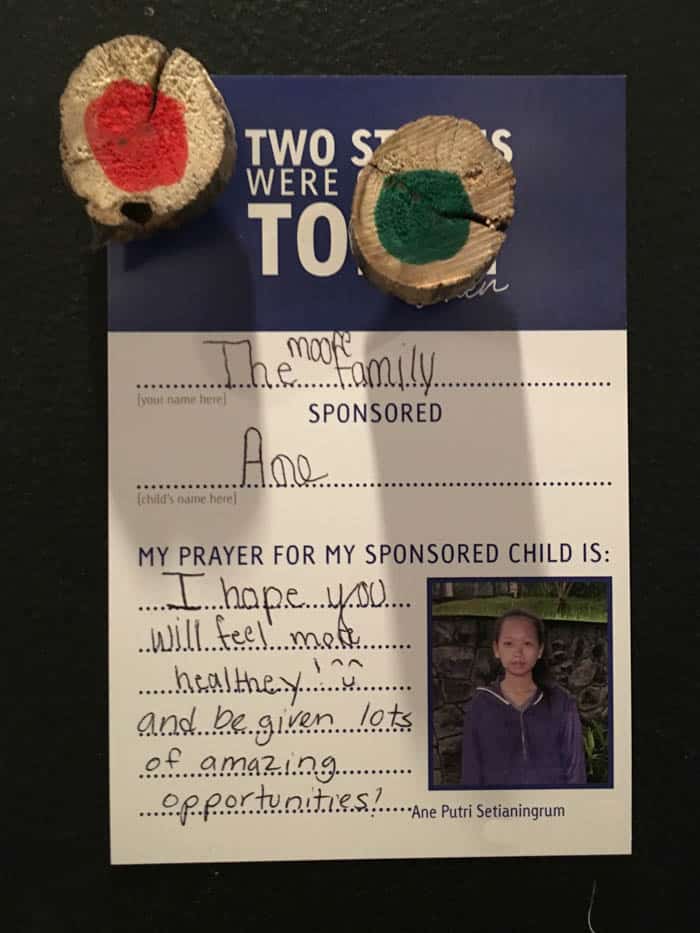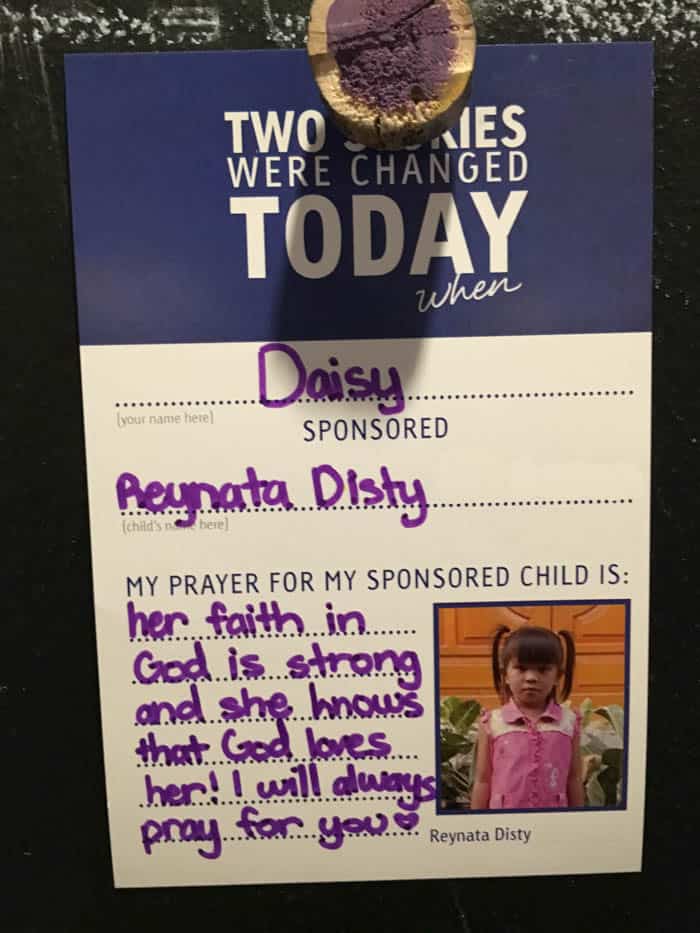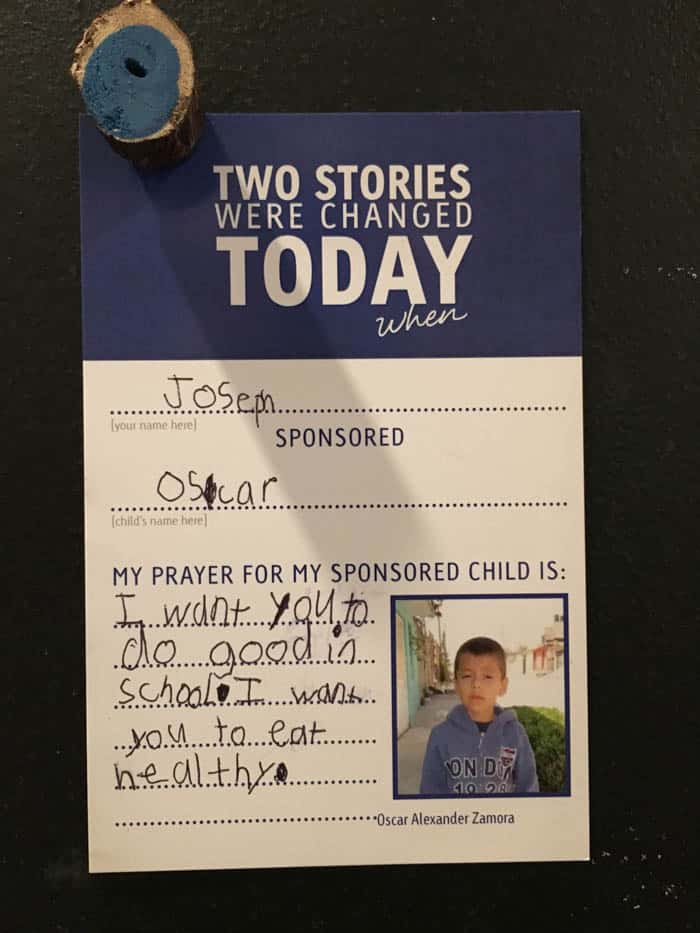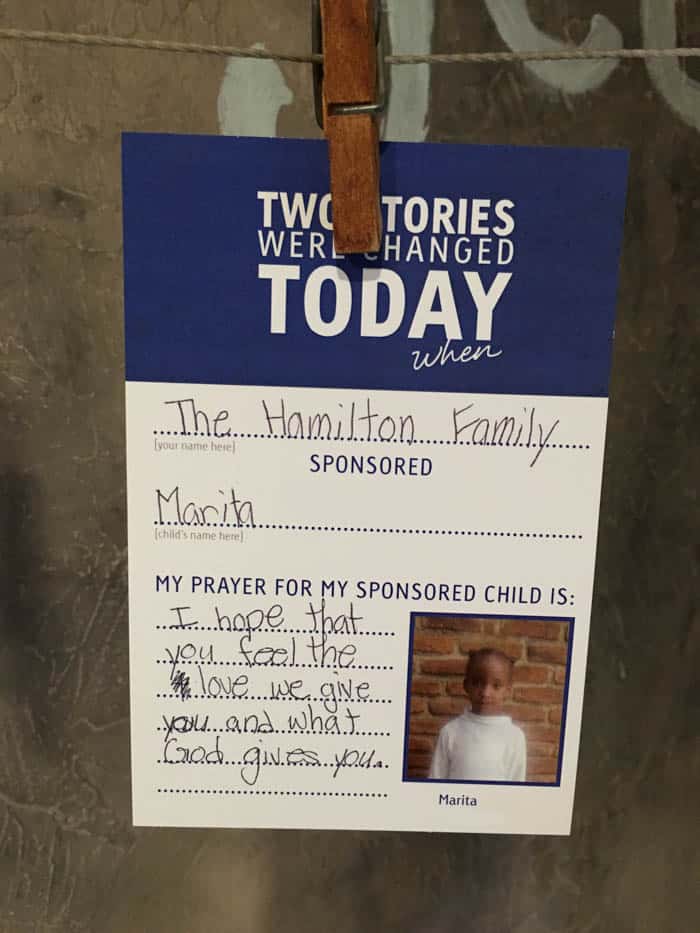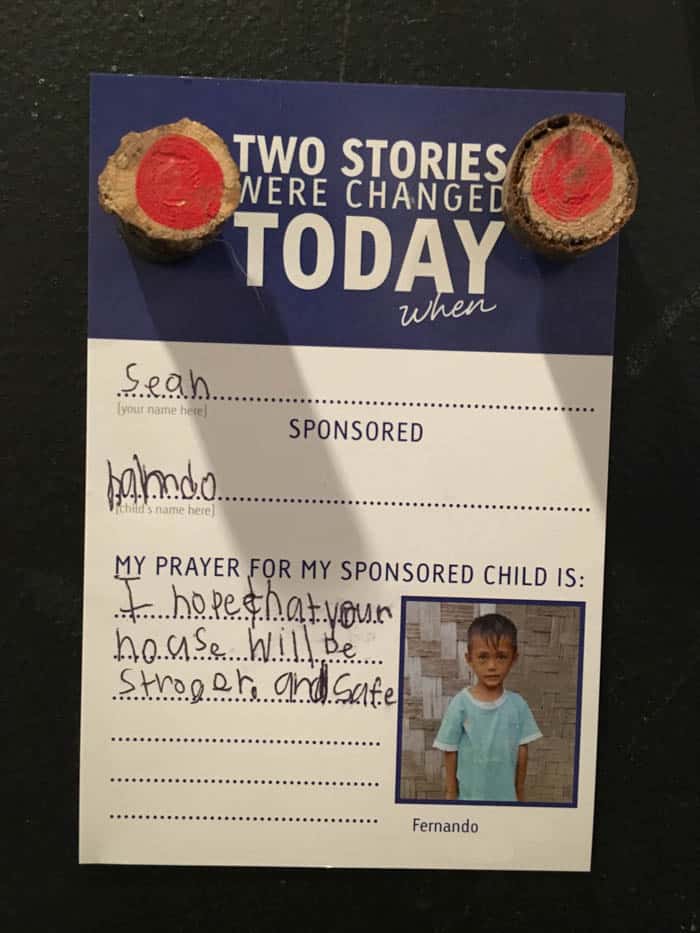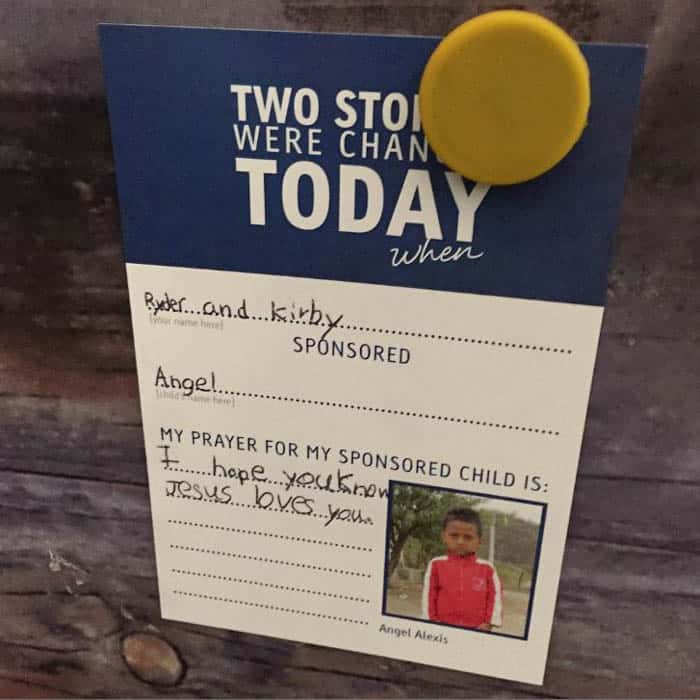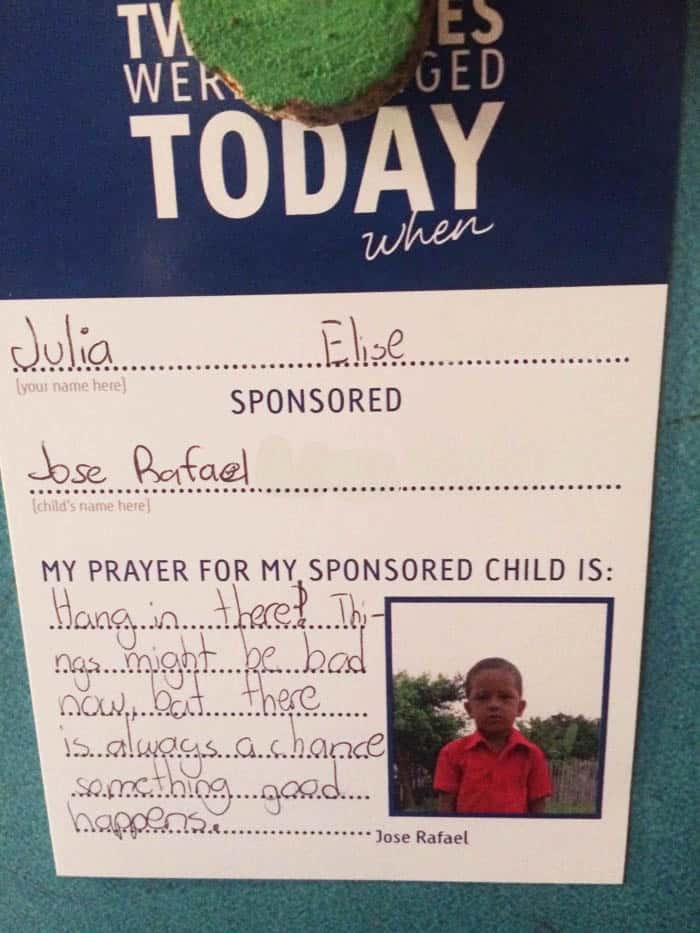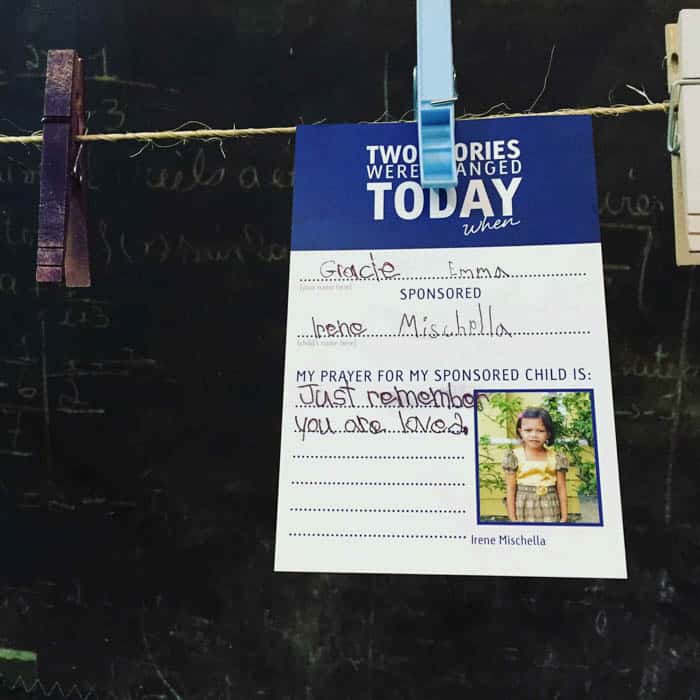 The prayers of a child, I believe, are close to Jesus' heart. It reminds me of when Jesus was talking and said,
"Truly I tell you, unless you change and become like little children, you will never enter the kingdom of heaven." – Matthew 18:3
With that, I encourage you to pray. Pray with your children and like a child. Teach them that one of the biggest things they can do is to bring their hearts to God and have a conversation.
An easy way to help that conversation is to join our Prayer Network to give you daily prayer guides for the child you sponsor and children hurting around the world.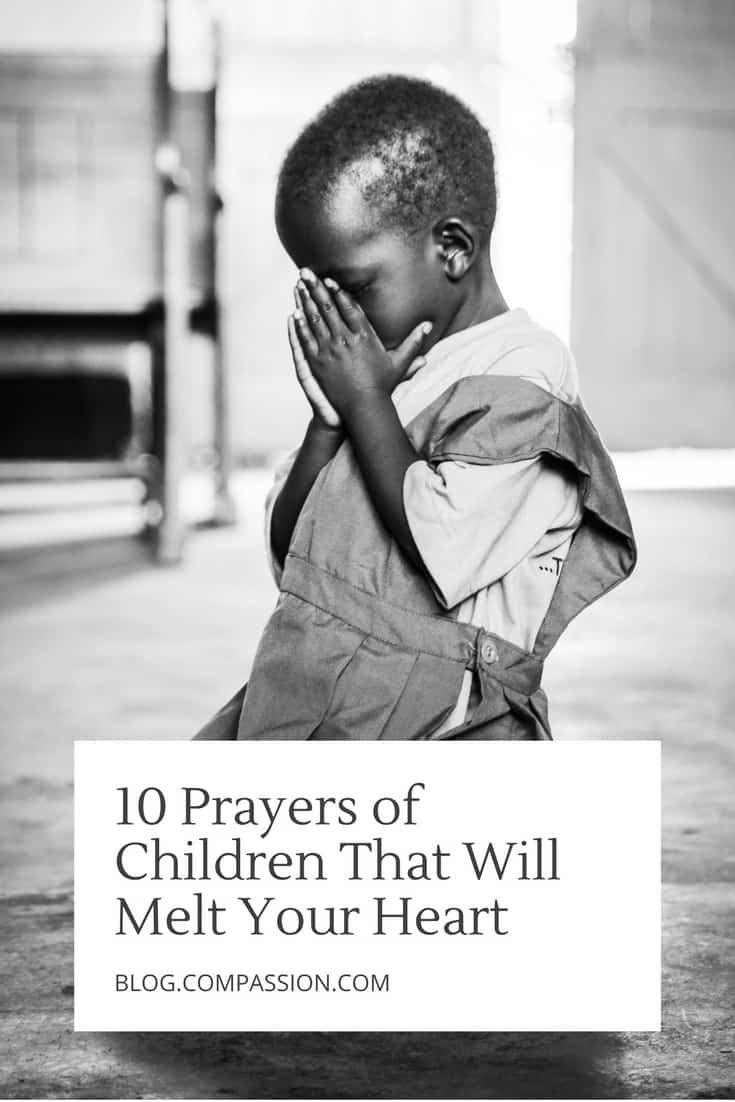 ---
*This was published prior to our rate change to $43
This article was originally published on August 19, 2016.