I can't think of anything more enjoyable than watching children open Christmas presents. Their glee mingled with anticipation as they rip open the paper is contagious. Receiving that tangible expression of love from someone else is a delightfully generous experience.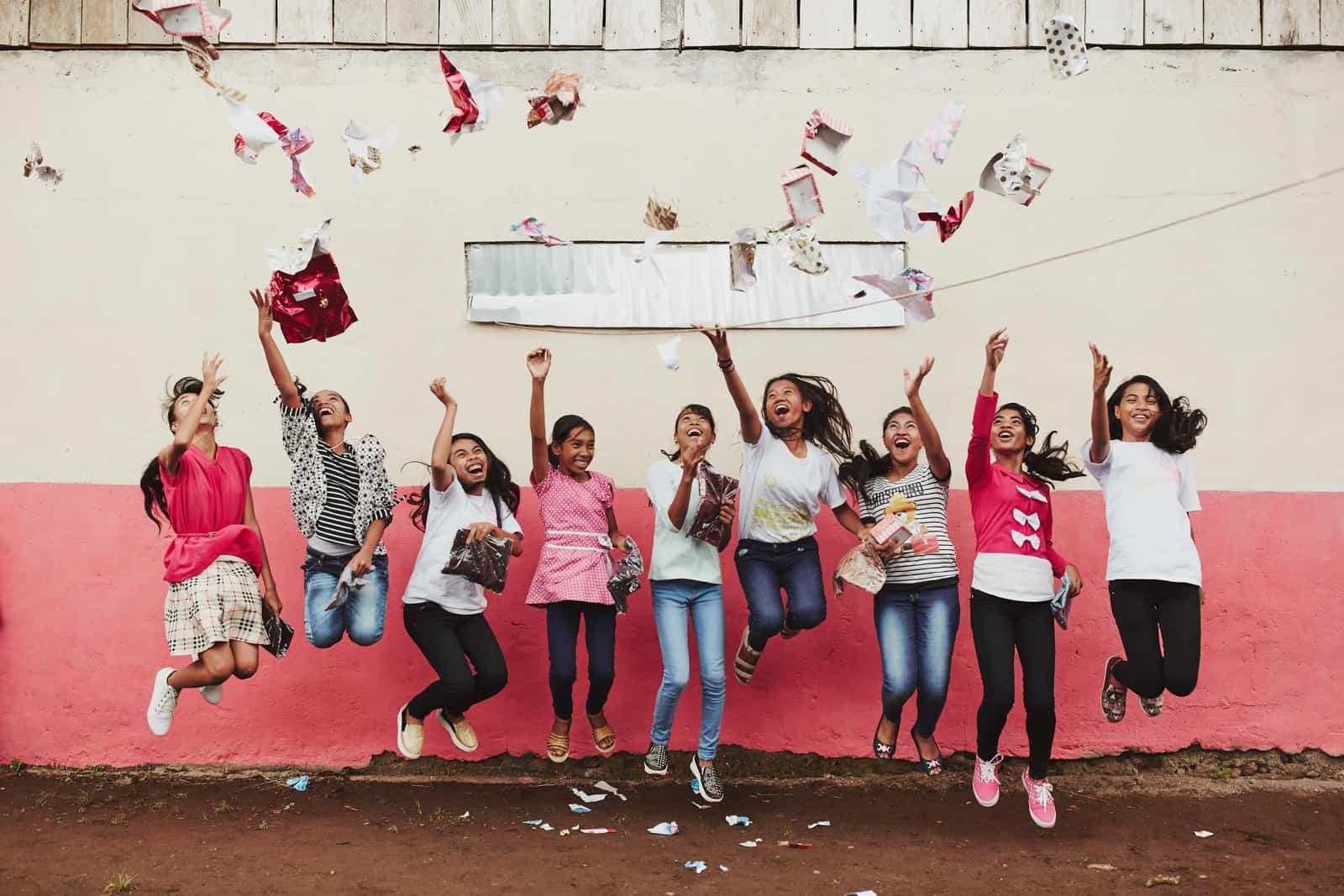 For children in our program, Christmas is a time for celebration at their child development center. It's a time for singing and dancing and marveling at the birth of Jesus. It's also a time to experience generosity.
Our Christmas Gift Fund provides a gift for every one of the 1.8 million children and youths enrolled in our program. Imagine what that pile of presents would look like. That's one ginormous tree we'd need to fit them under!
The money graciously provided by you is distributed among our nearly 7,000 local church partners. Each development center staff then uses those funds to purchase the perfect gifts for the children. These are the people who play with the children every week. They are the teachers who help them with their homework. They are the ones who really KNOW them. Who better to deliver your generosity?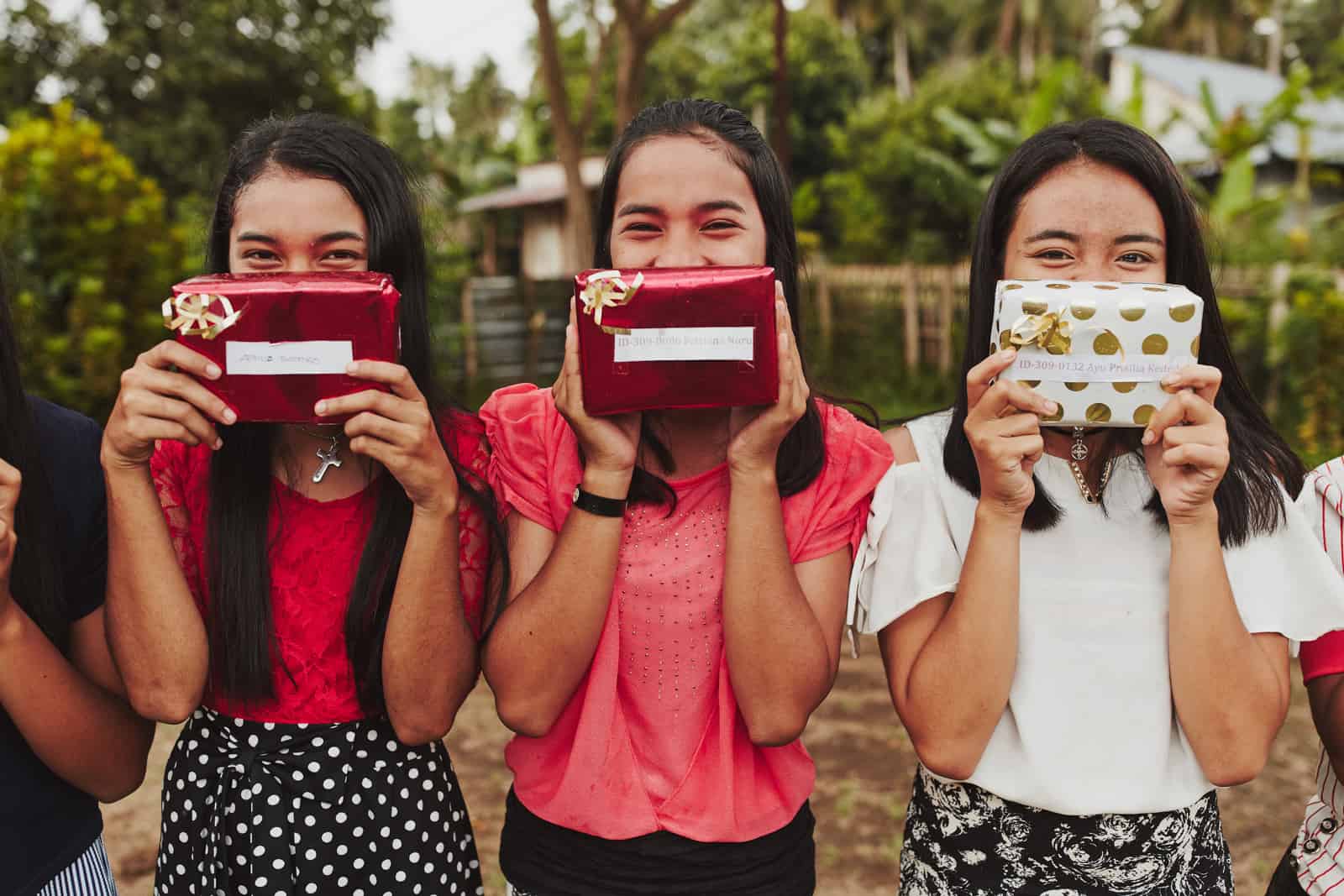 But what if your gift did more than bring joy to one child? What if your one act of giving helped foster generosity in an entire city?
In the small island community of Taboso in Jailolo, Indonesia, Satriana Gam Bendahara is the Treasurer at Elim Student Center (ID309). She gets the distinct pleasure of distributing your generosity to the children and families.

Satriana knows firsthand how your small act of giving reaches far beyond just one child and his or her family. She has seen how generosity is contagious.
In Indonesia, it's not customary to give presents at Christmastime so our church partners there provide the gifts in monetary form. The parents, caregivers and the staff then help a child decide how to best spend the gift.
"It is a both inspiring and fulfilling experience for me because I know there are many parents out there who are anxious about Christmas. They don't have money to prepare for Christmas, while other families have all the money they need. Also, it's not very common here for people to give out money to strangers," says Satriana.
Elim Student Center has been open since 2008 and every year they have a huge Christmas celebration that involves all the children and staff. To say it's a big deal is an understatement. There's acting, dancing, singing! Balloons and decorations! The children and the staff play in the bands. The joy is palpable.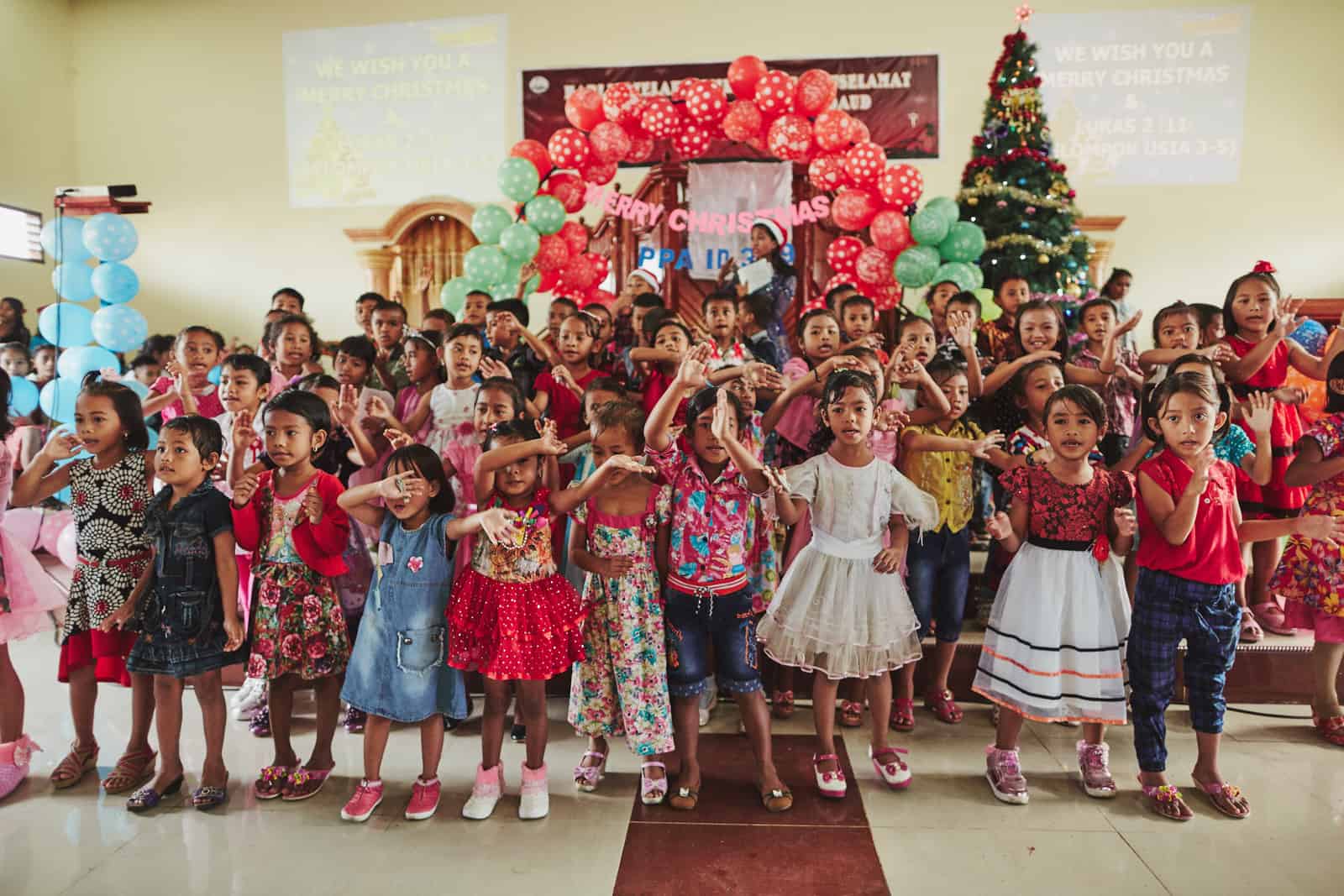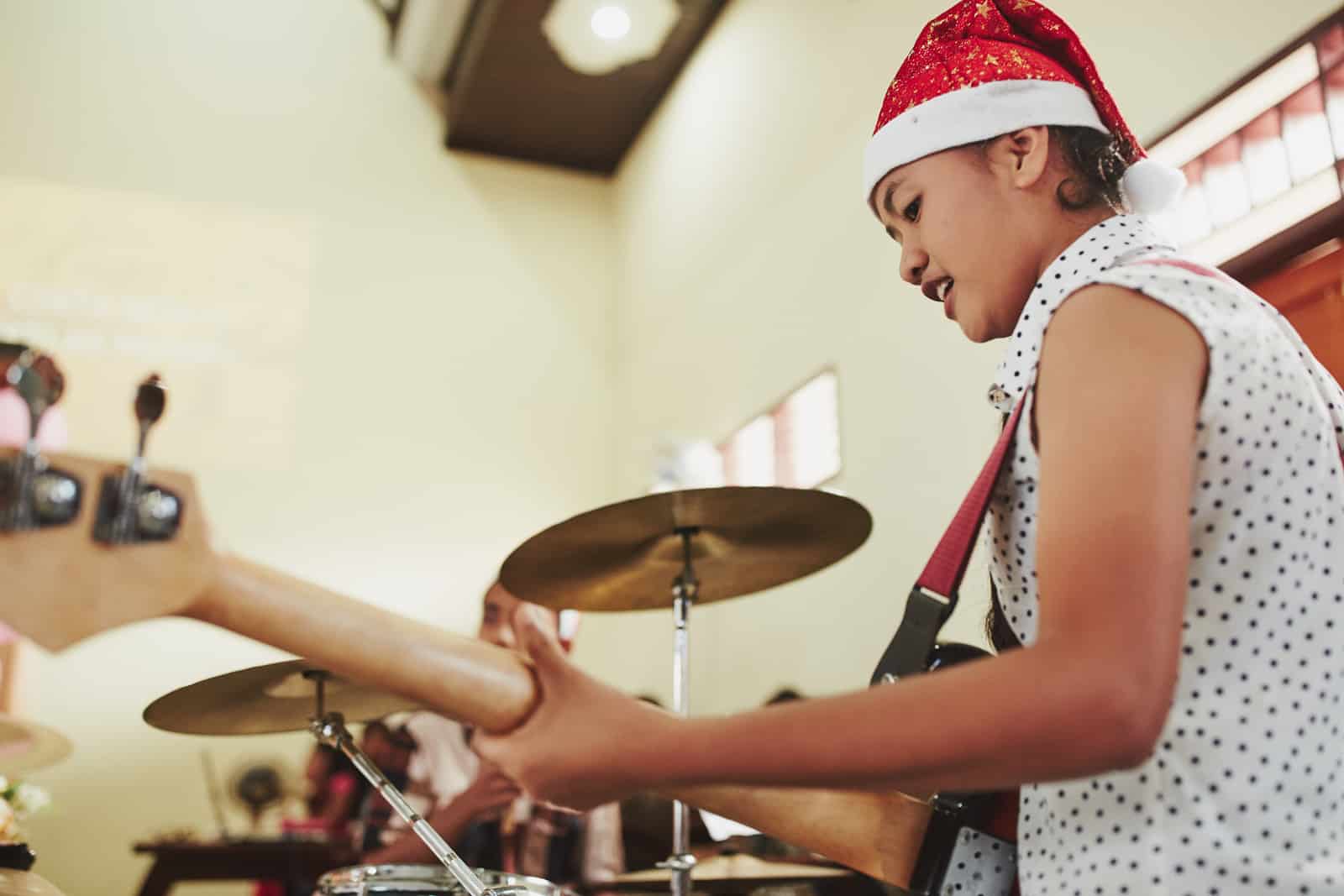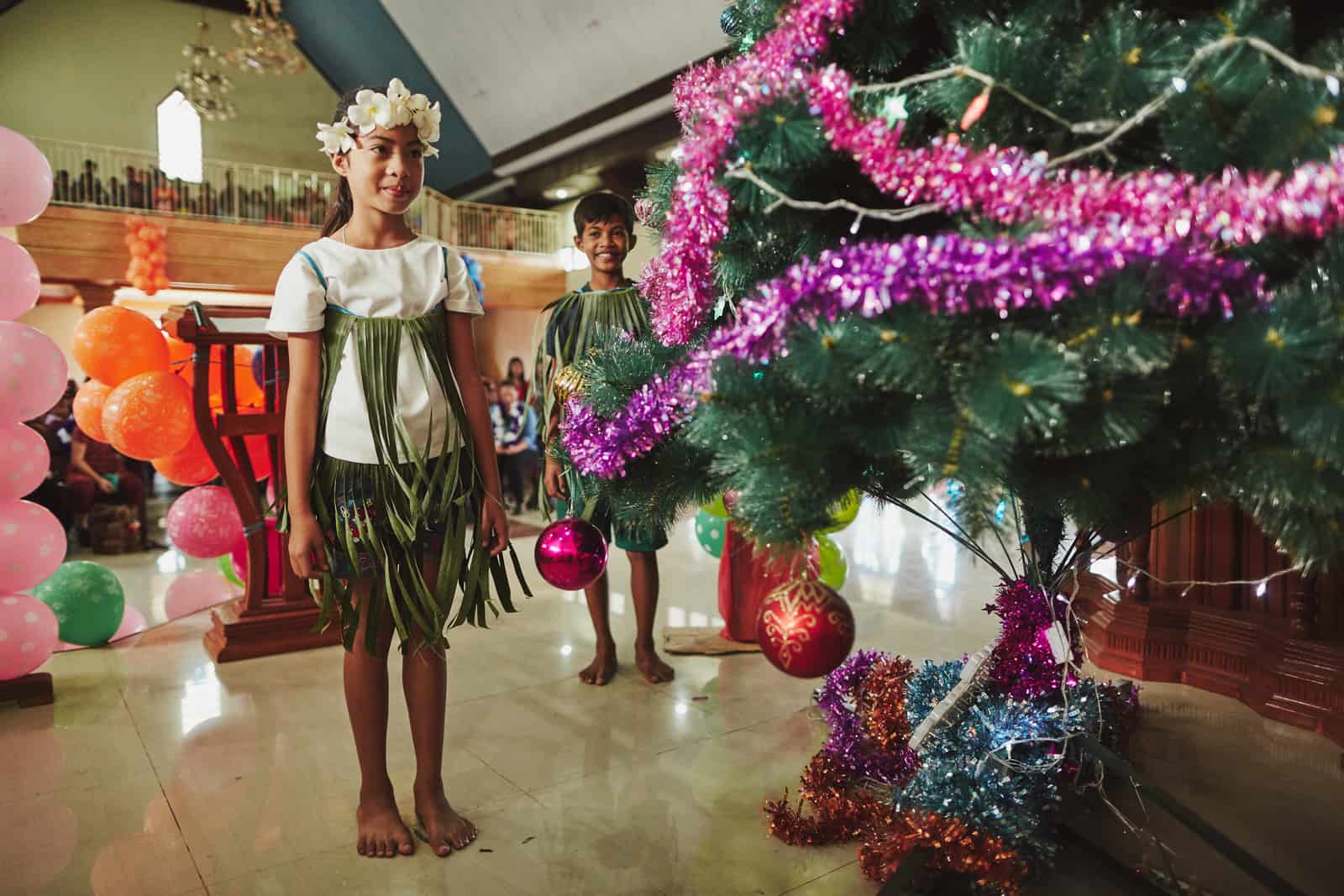 At the beginning of December before this beautiful Christmas celebration takes place, Satriana and other staff members distribute the Christmas gifts.
"During the gift distribution, the parents are there with the child so that they know each child has received a Christmas gift. We do that because all of the children need to be assisted on how they spend the money by the parents," Satriana explains.
How each child uses the money varies from family to family based on the child's needs. According to Satriana:
"It really depends on what the family or the child needs. Usually, the most common gift would be a new Christmas outfit for them to wear during Christmas celebrations at the center and at the church. It's a cultural thing here to wear something new during Christmas. They wouldn't feel confident if they come to the celebration without a new outfit."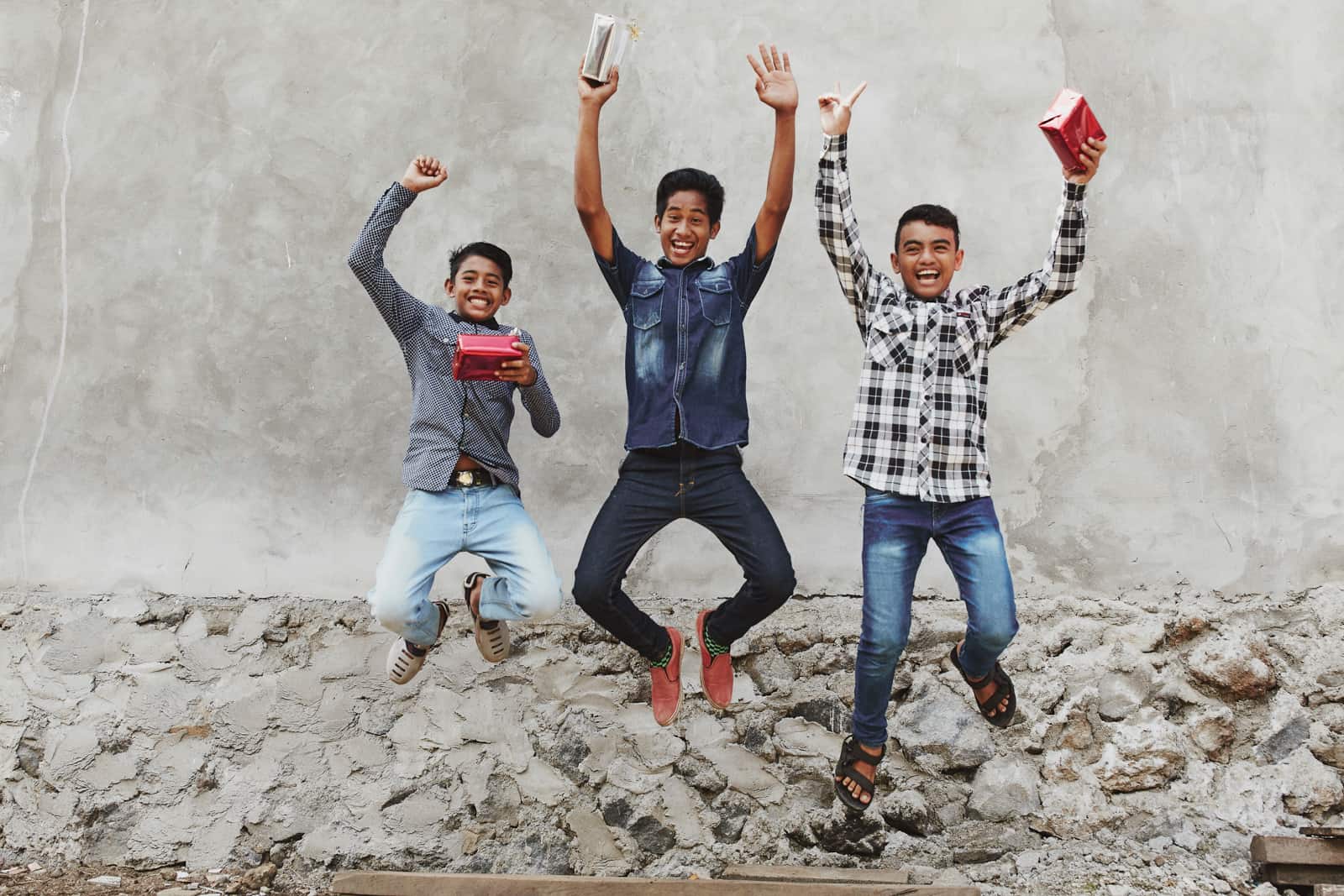 This act of giving to people in need during the Christmas season isn't common in Taboso. A few years after the center opened, the staff at Elim began to hear about how their Christmas generosity was influencing neighboring churches in the area.
"The center giving gifts to children and their families has brought a great impact on the churches here. When we give, we set an example of generosity. We show generosity when we give. We've seen that other churches have started a habit as well, a ritual of giving gifts to the poor on Christmas day," shares the Treasurer.
In this community, where most families struggle to meet their own basic needs, the churches also have financial difficulties. But they saw in Elim's example that even in your own hardship, it's possible to be generous.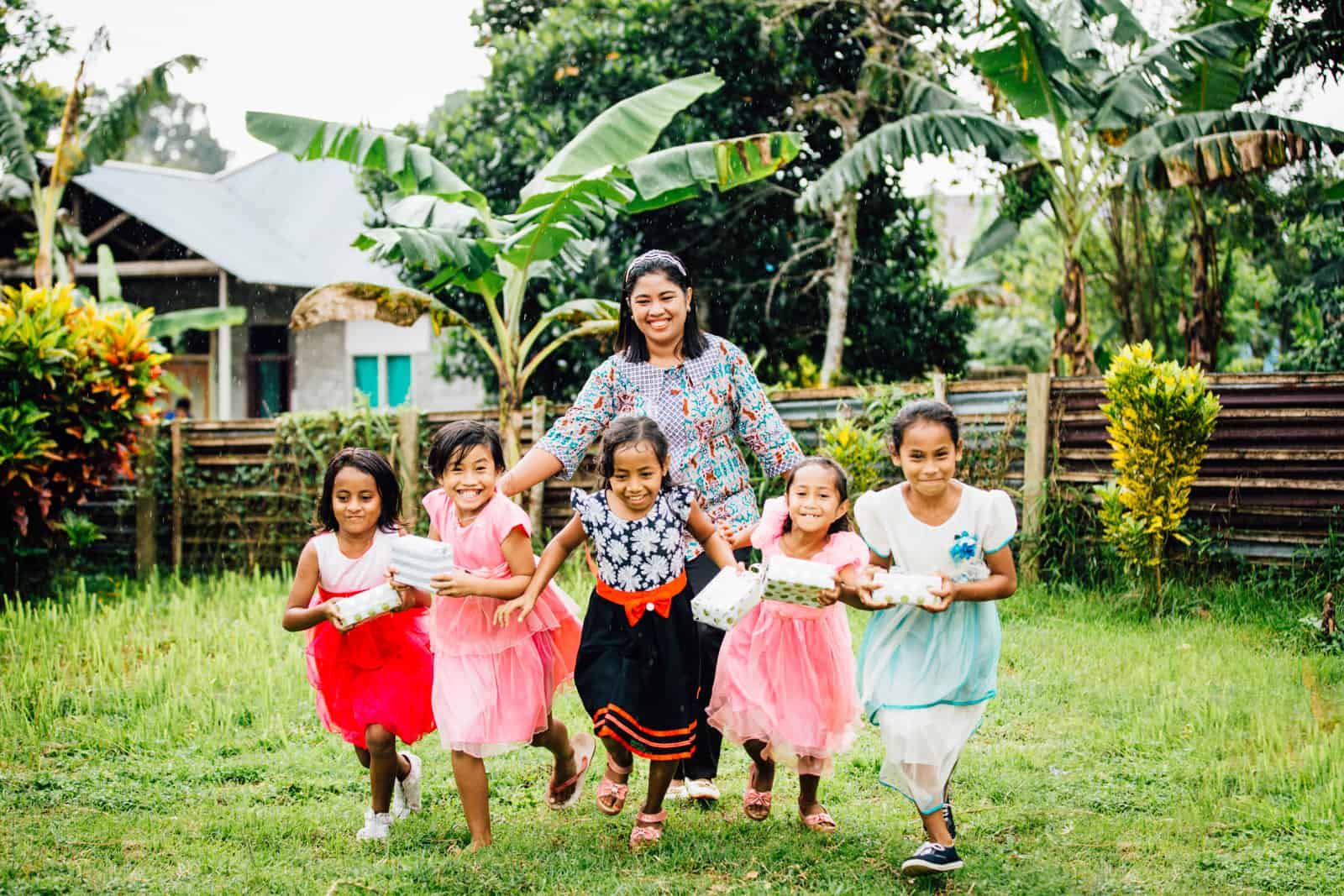 "It started with our church first, and now three other churches are doing the same as well," says Satriana. "During the church services, the pastors now give sermons about having a heart to give. They tell their congregations that if you have more, you should give to others who need it. They discuss it with the church staff first about what to give. Some would give money, sometimes food, sometimes drinks. They would give it to families rather than children, to single moms, single dads, families who actually need help."
Your financial gift at Christmas reaches so much further than you can ever imagine. It's fostering contagious generosity and compassion across the globe.
"I love being a part of that, to have compassion, to give money to families. It makes us as an example to other people out there about our compassion. Even in our lack of money, we can still give."
Spread generosity today by providing a Christmas gift for a child in need!