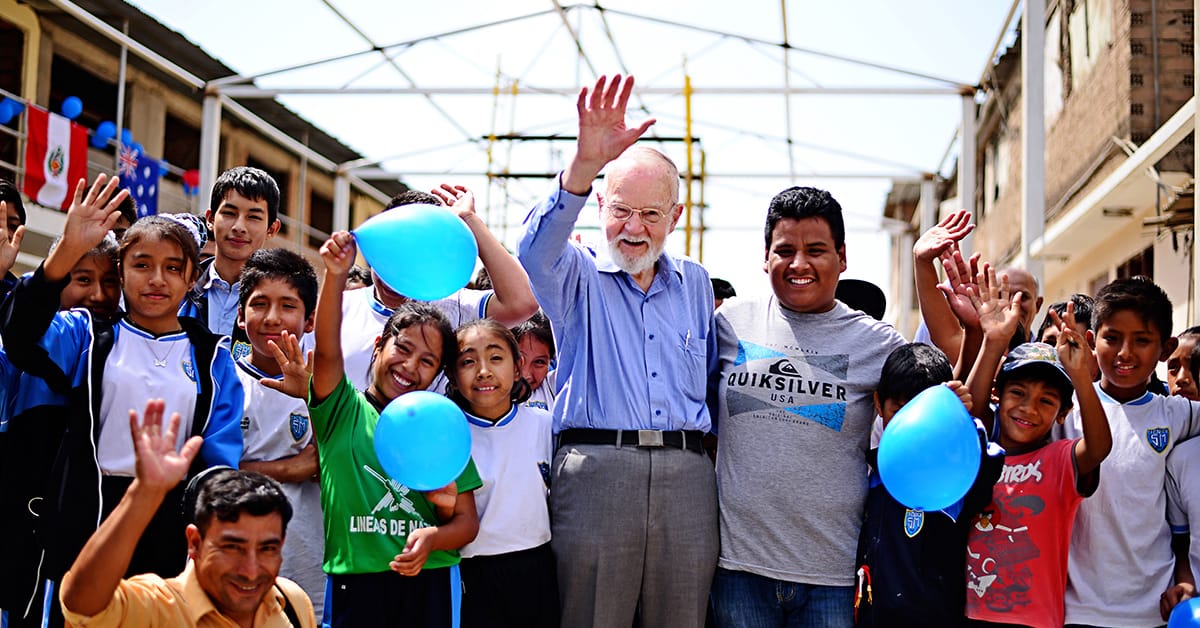 When Andrews Ronaldo was 6 years old, a prayer began to brew in his young heart. Little did he know that one day, 14 years later, it would be spectacularly answered.
Although Andrews grew up in a loving family in Peru, they struggled under the weight of extreme poverty.
With six children to feed and lack of work, Andrews' parents were desperate and didn't know how to manage that frustration.
His father took refuge in alcohol and became violent. And his children suffered.
Andrews' mom, on the other hand, took refuge in God. She went to look for help at a church near her house and Andrews' father followed her.
"I started to go to church because of my wife, but I was still immersed in alcohol and violence. My marriage was completely destroyed. In spite of that, the church pastor invited us to enroll Andrews at the Compassion program of the church," said Mauro, Andrews' dad.
Two months after his registration, Andrews was chosen by a sponsor in Australia and the changes started.
"I was 6 when I joined the Compassion program," said Andrews. "And I got my sponsor in two months! It was a special moment to receive my first letter from my sponsor. His name is Mr. Norman. I was excited to read the letter from someone who loved me without knowing me at all."
As the years passed, Andrews continued attending the Compassion center faithfully. He received balanced meals, medical checkups, spiritual formation, educational support and the unconditional love of the church staff and his sponsor.
"In his letters, my sponsor has always told me to stay in God's ways. He told me that Jesus is the way, love and truth," said Andrews. "God has used my sponsor to encourage me to follow Jesus, to never give up, and he always reminded me that he was praying for me and my family."
Those words and prayers started to impact Andrews' family too, especially his dad.
"I started to walk in God's ways after four years of being involved in the church. I was invited to participate in parents' meetings at church where I received the love I've never had. Through the church and [Andrews'] sponsor I received God's love," said Andrews' dad.

"I was impacted by the support of the sponsor, because it helped me to walk with the Lord and take a step of obedience. Not only Andrews has been helped through sponsorship, but my whole family. I started to take Bible and discipleship classes. And now I can also encourage my children. It has been a great blessing, what God has done in our lives."
Andrews also has become a strong follower of God.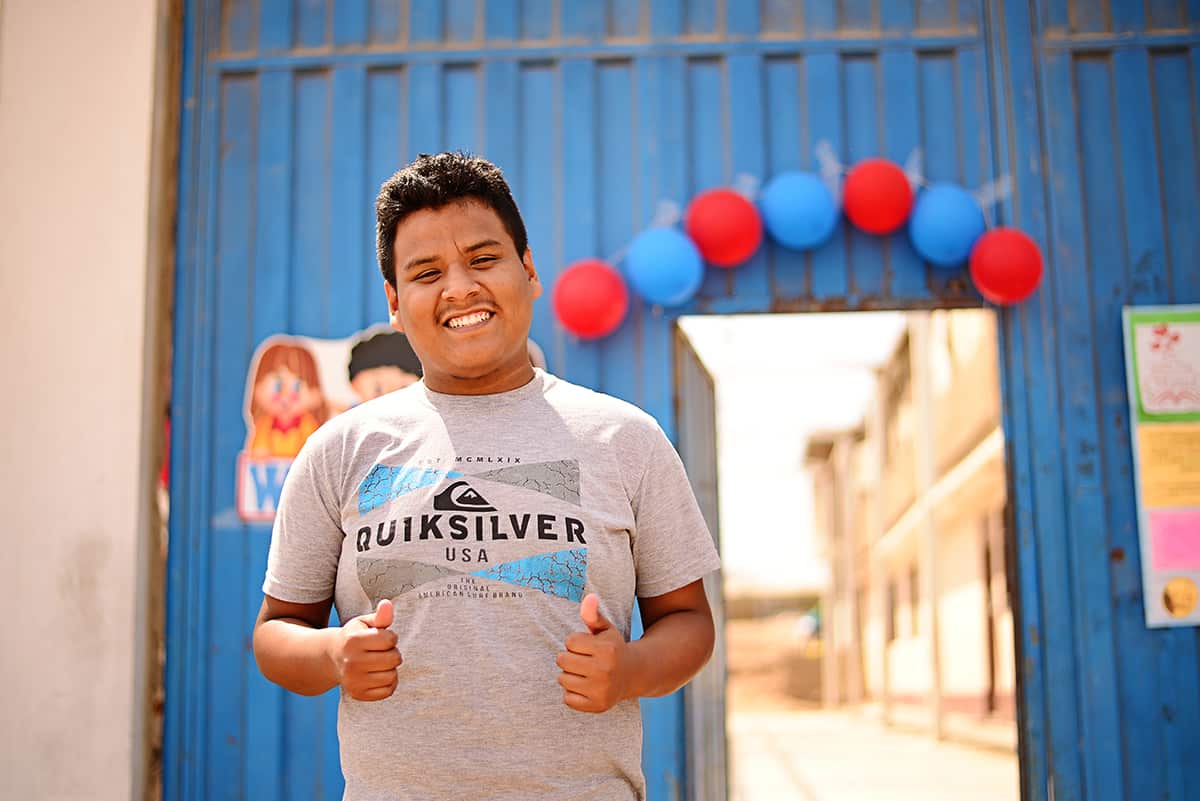 He's now 20 years old. And after graduating from high school, he decided to study informatics. He also plans to study English and French to complement his career and have a good job to help his parents.
His desire is to get to know Christ more and encourage people that it is possible to follow Jesus.
But Andrews also had another desire.
"I always wait for my sponsor's letters. I've always wanted to know what he did for life. My sponsor has always told me his stories about being a missionary and that he enjoys riding his bicycle. I was surprised by how he prayed for me and I've always prayed for him to come to visit me someday. Because when we are kids, we want our sponsors to come," said Andrews.
Then, one day after class, Andrews received the answer to his prayers.
"I couldn't believe it when I was told that my sponsor was coming to see me! I can't believe that I will see my sponsor face to face! It is amazing to know that he wants to meet me in person and talk to me. I am so happy and nervous!" expressed Andrews.
Andrews was not the only one excited about his sponsor visit — his dad was as well.
"God is wonderful and we are surprised. What we are living now is thanks to God's will. I want to hug Mr. Norman and tell him how grateful we are for all his support," said Mauro.

"God has used his life so we can be in the Gospel, preaching His truth. My family was destroyed but now we are serving the Lord. Year after year, Mr. Norman has guided my son with his support, heart and will. I am happy to see in person what I have seen in photos and letters, and I am nervous too!"
So in May 2017, after a long trip and 14 years of correspondence and prayers, Norman finally arrived in Peru to see Andrews face to face.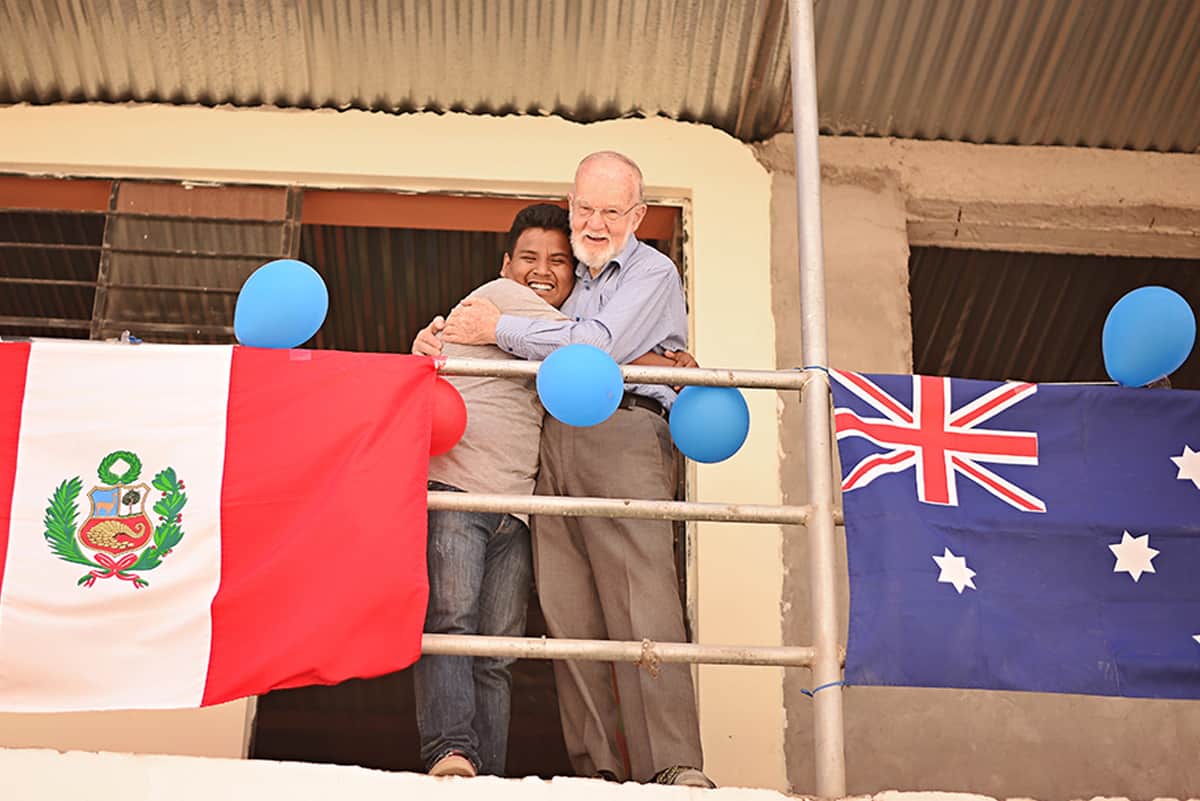 It was a sweet encounter filled with joy and wonder.
They hugged each other, sang together, and talked like they knew each other perfectly.
"I am a missionary and I don't have a lot of money, but I decided to help through Compassion. Andrews' picture was on the table and I saw him and I said, 'I like that one.' I just wanted to help somebody. I have realized that when I am willing to help, God provides and I have all I need. And that is the amazing grace of God," Norman said.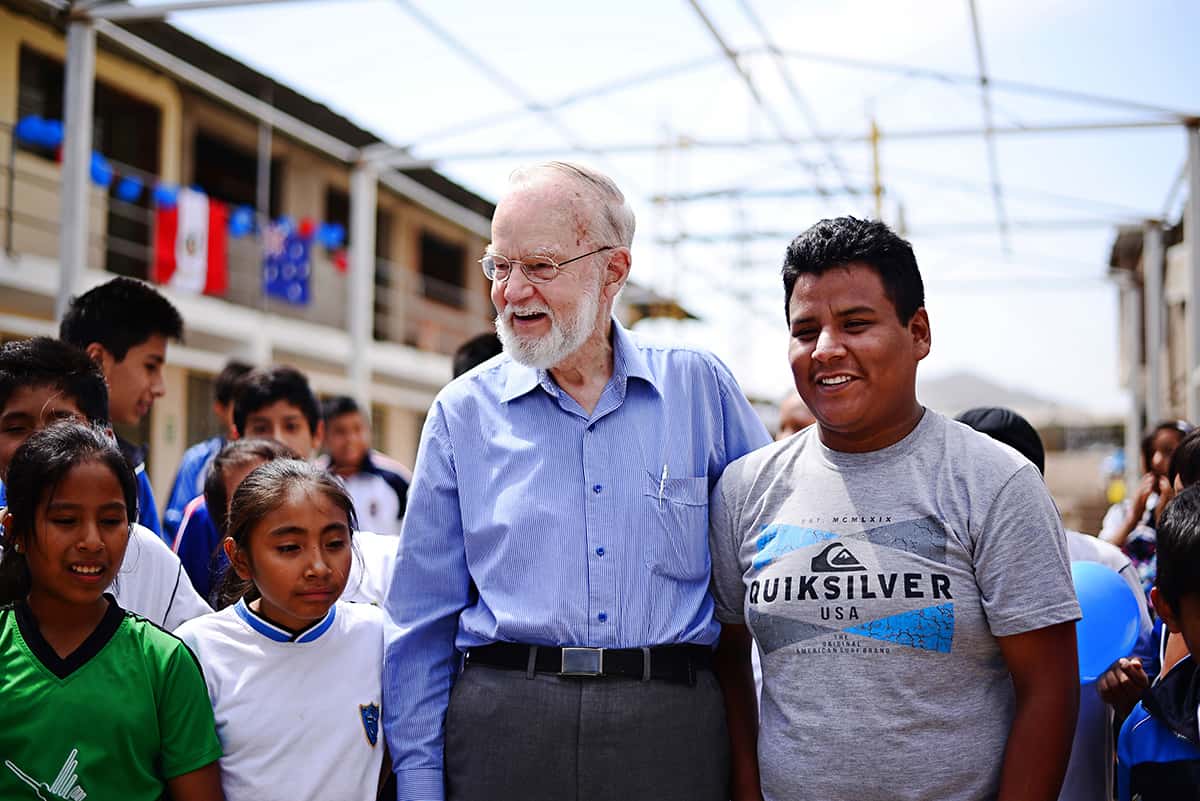 Norman was able to visit Andrews' Compassion center. He walked the same streets Andrews has walked all these years.
Norman met Andrews' mom, who was waiting for him with a nice welcome greeting.
"I am thankful to God for this opportunity to have Mr. Norman here at home. We know it is not easy to come, and his visit is touching our hearts. We feel so humble at this moment," said Andrews' mom.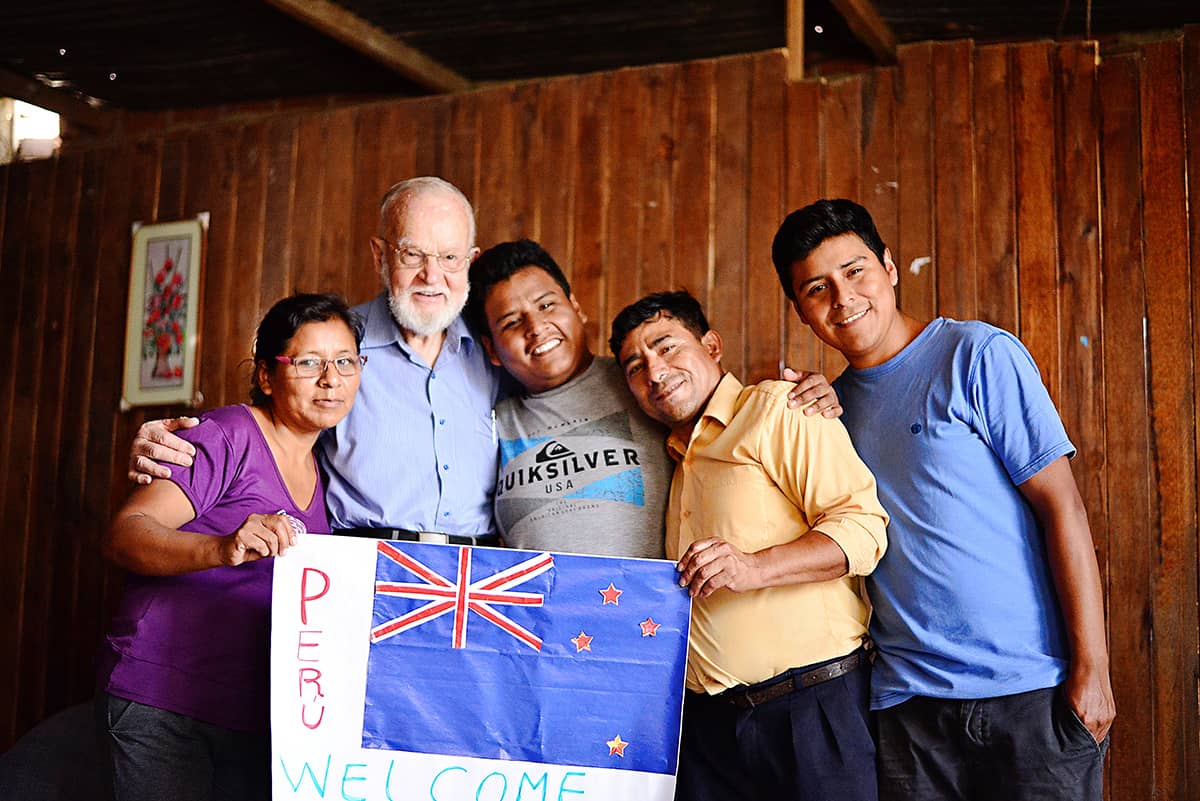 Norman, Andrews and his parents spent the afternoon together wrapped by the warmth of Andrews' home. They shared anecdotes and remembered the letters and photos they sent each other over the years.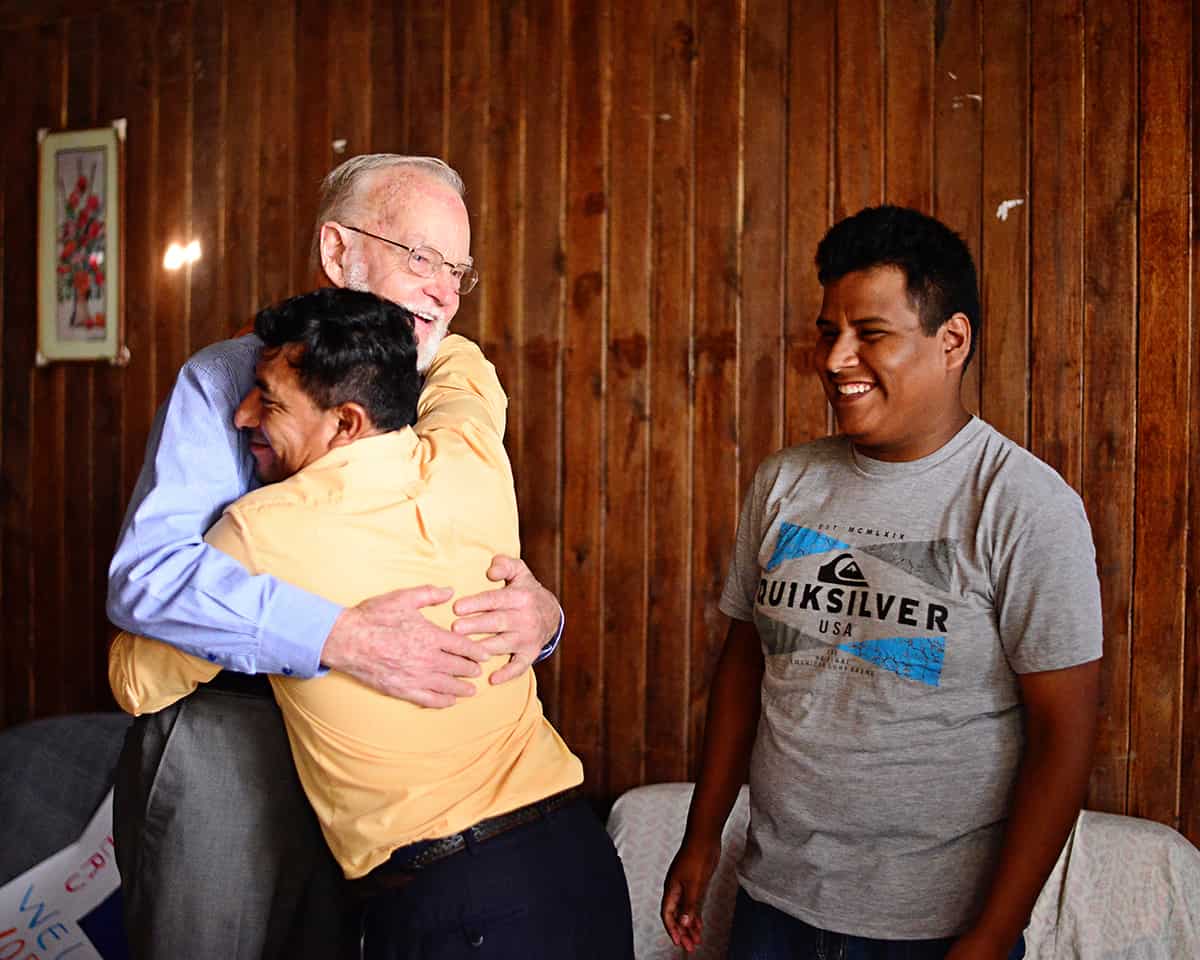 They sang, laughed and prayed. Andrews's dad had the opportunity to hug Norman and express his thankfulness to him.
Norman's visit proved that time and distance are not obstacles to building a strong bond.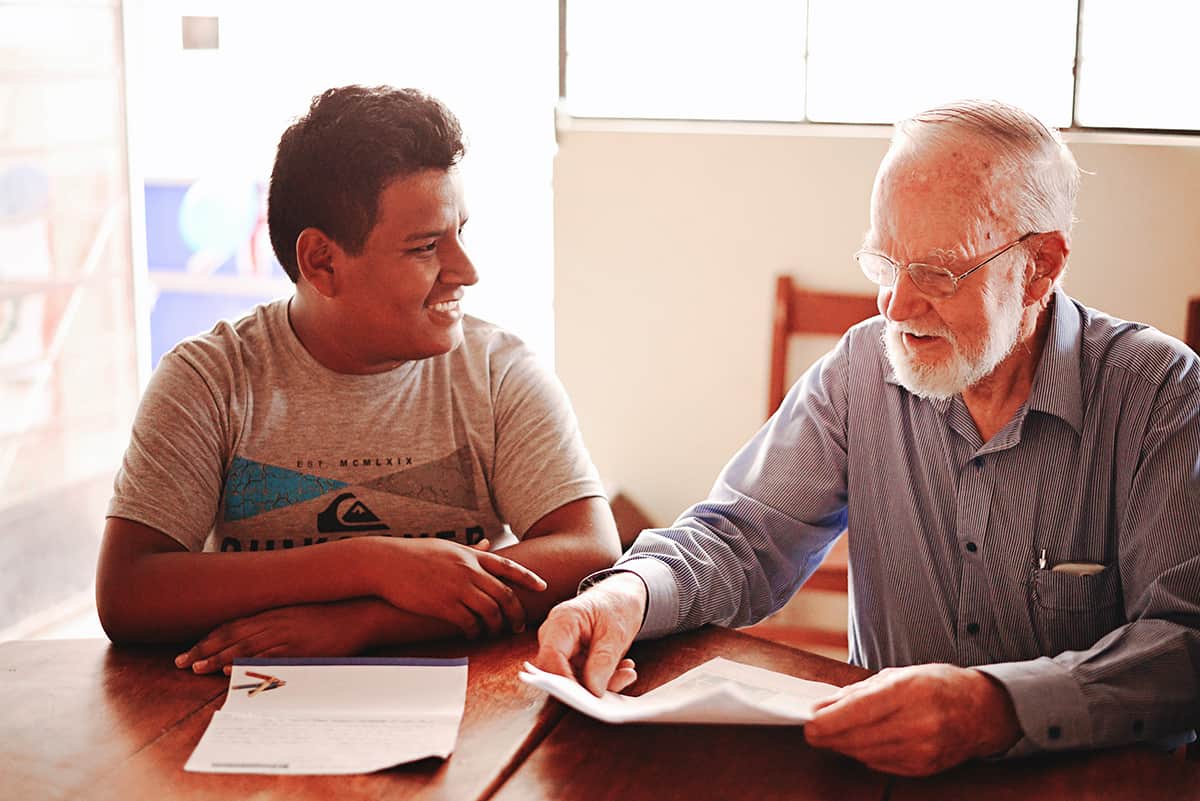 As Wess Stafford, former president of Compassion, once said, "Every child you encounter is a divine appointment."
After this divine appointment, Andrews wrote this beautiful letter to his sponsor:
"The sponsor day was celebrated on June 24th and I had to share my testimony about your visit to the children. I wanted to encourage the children so that they can pray for their sponsors and have faith that their sponsors will visit them someday. … My parents also pray for you and for the moments and stories that we shared."
He ended his letter by saying,
"I liked the way you walked in the place that I live."
Having the opportunity to meet the child you sponsor truly is a life-changing experience. You can travel with us and see the impact of your sponsorship firsthand. You can sign up for one of our upcoming sponsor trips or even set up a custom visit while you're traveling.
Meet the child you sponsor! ›
---
Story and Images by Betsy Grandez, Field Communications Specialist for Compassion Peru