This story of twin orphans will break your heart, while also reminding you of the love, beauty and hope in the world.
"We are stronger than ever."
The neighbors knew something was wrong when they heard shrieking cries coming from a nearby home. They rushed over, only to find the door locked. Breaking through the door, they found twin infants, crying and alone. The babies' mother was never seen again.
The neighbors hurried to find the father, who had only recently separated from the mother. And from that day on, Mr. Ayalew, the father, became their primary caregiver.
The sight of beautiful, identical little girls following a tall, frail man pushing a cart full of sugarcane down the road was entrancing to many. As Mr. Ayalew sliced and sold the sugarcane to his customers, he never took his eyes off Elisabeth and Alemtarik as they played on the dusty roads of Huruta, a small town east of Addis Ababa, Ethiopia.
"Our father sacrificed a lot to care for us," says Elisabeth. "He chose to raise us through the struggle, even if it meant that he had to always scrape together money to provide for us."
One morning, a group of people from a nearby church, along with local government representatives, knocked on his door asking if there were any children who needed support. At first their father was suspicious, but eventually Elisabeth and Alemtarik joined the church's Compassion-assisted center when they were only 4 years old.
But more tragedy was on the way.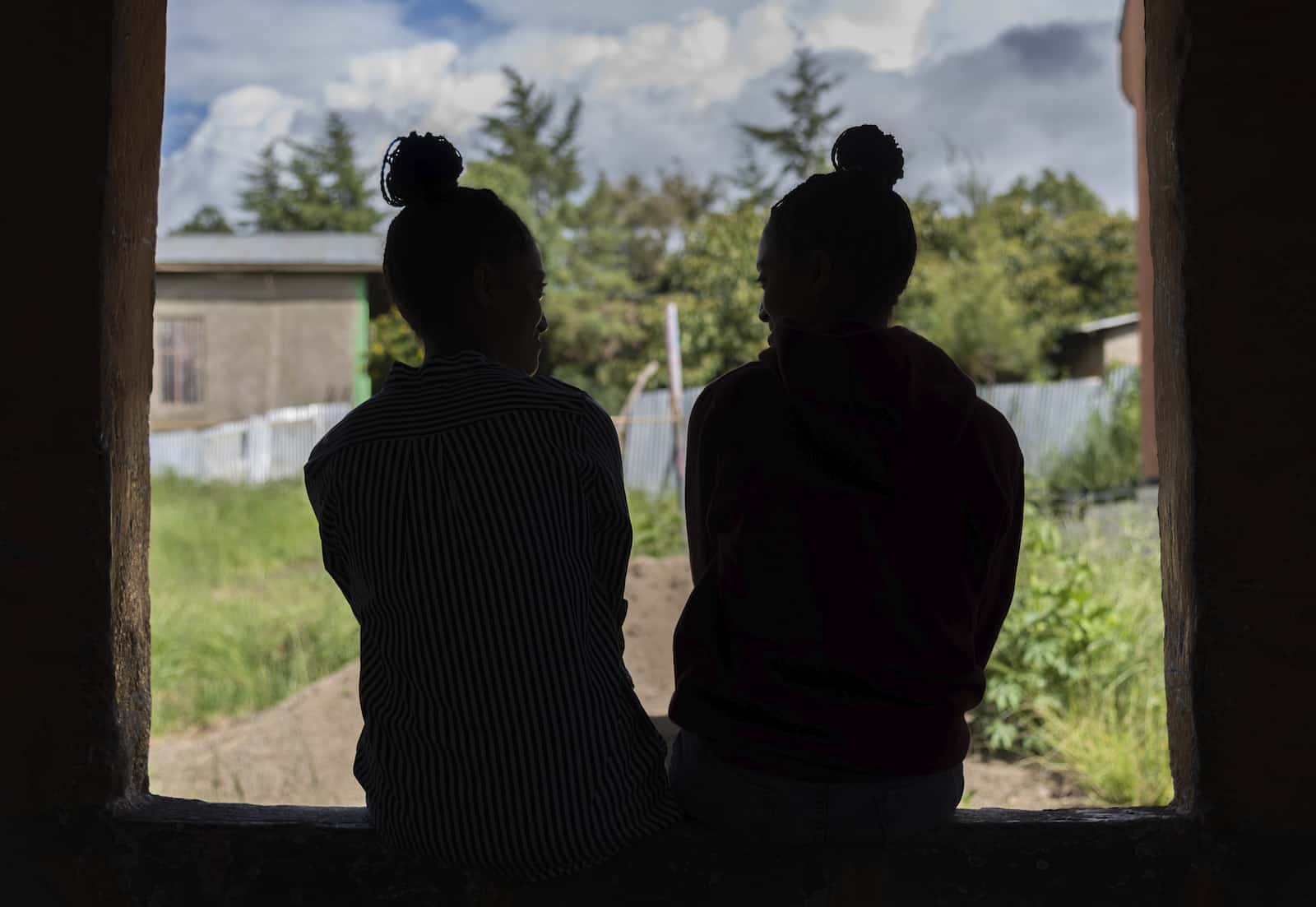 Mr. Ayalew started having severe and frequent asthma attacks. The church helped him get medical treatment through Compassion. But his strength continued to decline. Eventually, he had to quit selling sugarcane, the only means he had to sustain the family.
"We were not sure what to do," says Alemtarik. "We were scared to tell anyone what was happening at home. Our landlords used to evict us thinking that our father would die soon. I think they didn't want the trouble of helping us bury him."
One morning, their landlord was evicting them, throwing all their belongings into the street. The Compassion center's accountant, Solomon, just so happened to be walking by. From then on, everything changed.
Solomon fought for the girls, making sure they could return to their home. He also became their advocate, ensuring they could get additional support through a fund for Highly Vulnerable Children. Through this support, the twins got food each month so they'd have enough to eat.
Help a Highly Vulnerable Child Today! ›
In addition to sponsorship, Compassion Ethiopia provides supplemental support to 4,562 children each month. These children are the most vulnerable in their communities, orphans living in foster care, children in child-headed homes, or children whose parents are unable to work because of illness or disability. Thanks to this support, the children can continue their education and plan for a self-sufficent life.
"The extra support we started getting made our father incredibly happy," says Alemtarik. "We were no longer worried about what we would eat. Even if we were young, we noticed the difference it made in our life."
But their father's health continued to decline.
When they were just 12, their father passed away.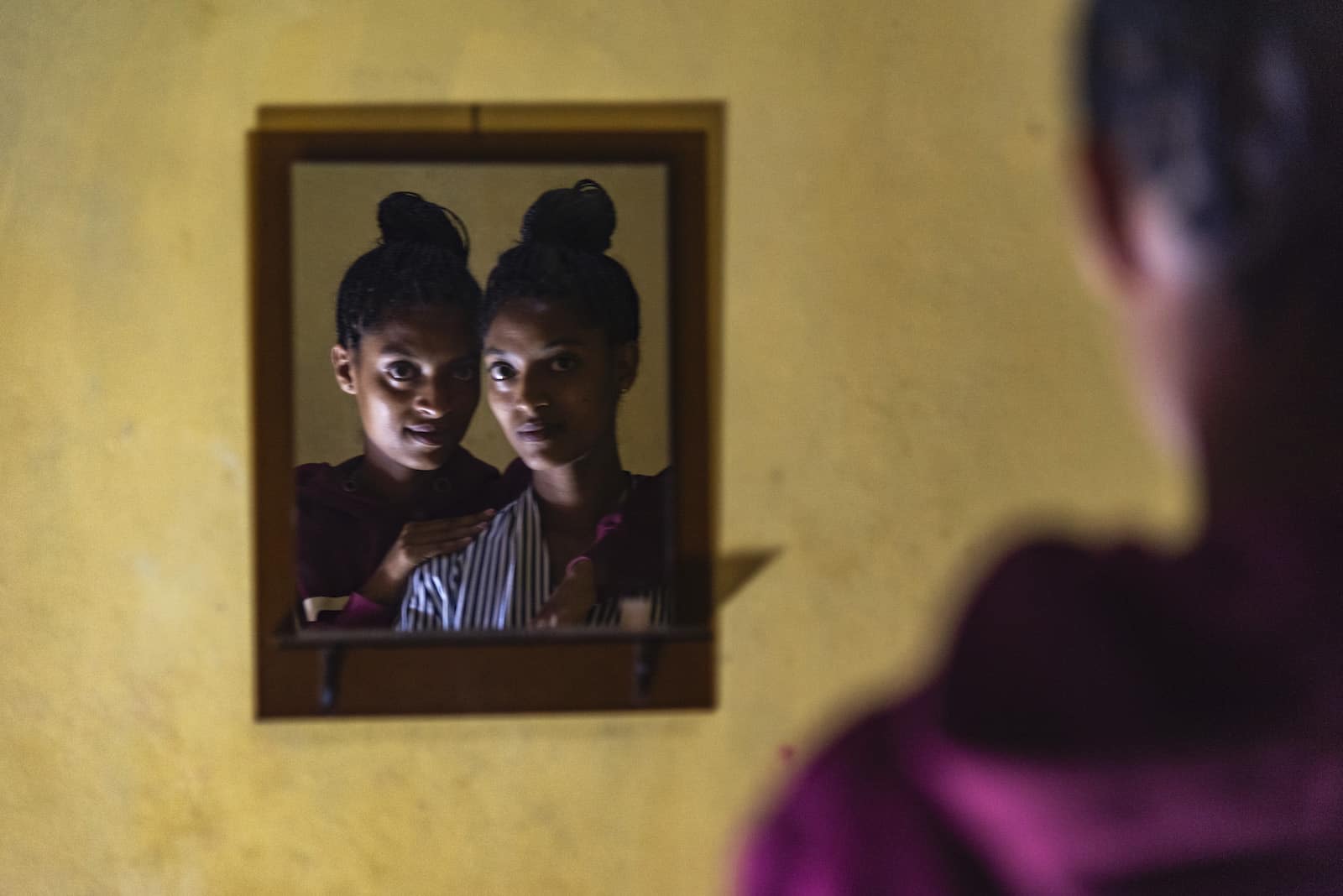 Elisabeth and Alemtarik started life without their loving father in a small rented room in their godmother's compound. The Compassion center stood by them when they had no one else to care for them. The staff, especially Solomon, was by their side every day, praying for them, comforting and counseling them. The center hired a cook to help care for them, and the staff regularly visited them to ensure they were doing well.
Elisabeth and Alemtarik attended program activities at the center regularly. They spent most of their free time at the center, attending the children's choir, Bible classes and tutorials.
"The center was a family for us. We spent our time there since there was nothing good back home," says Elisabeth. "Solomon was like a father to us. He treated us like his children. Having the center in our lives was our security."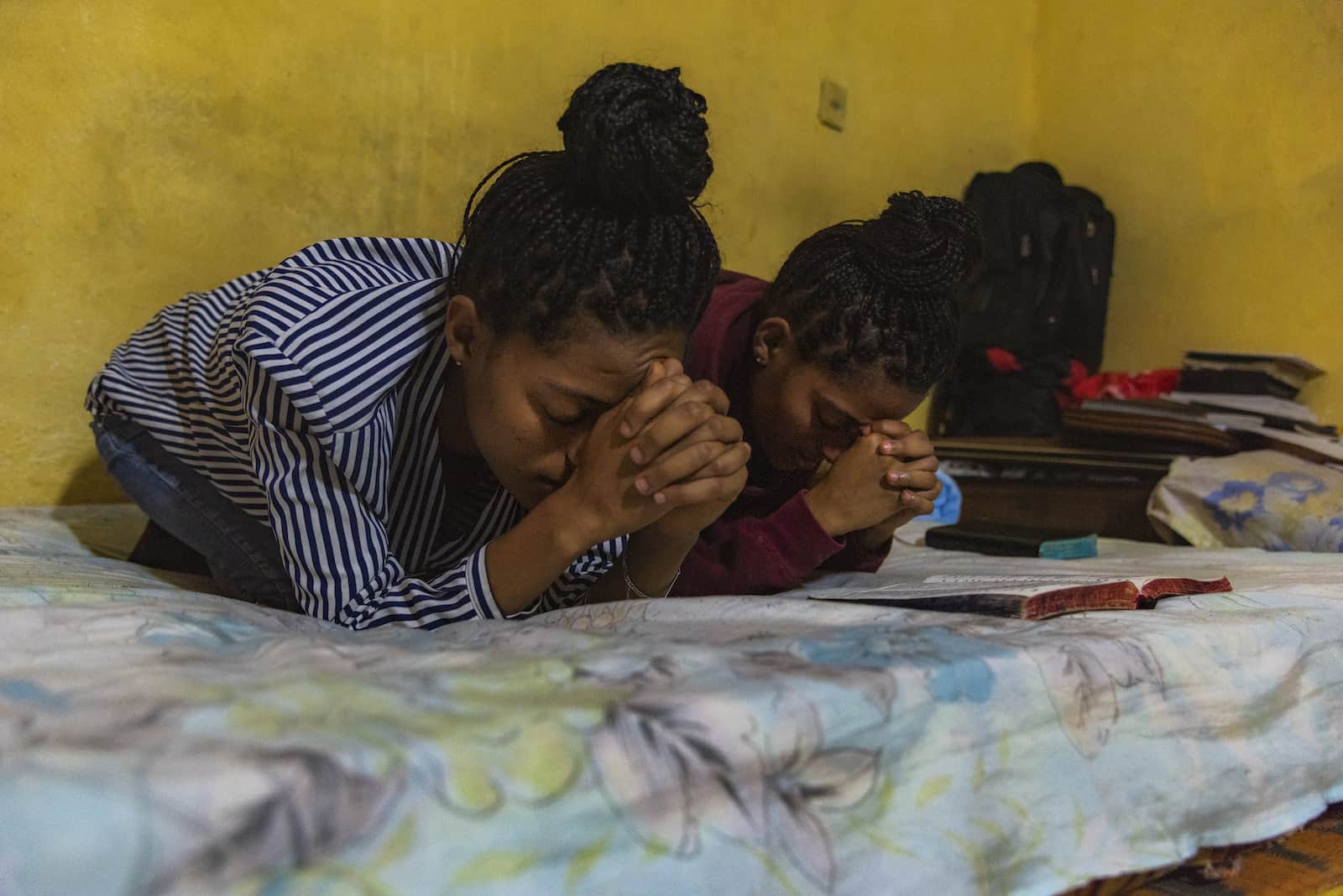 What grounded the twins most was their faith. The Word of God strengthened Elisabeth and Alemtarik.
"The best thing that helped us endure all the trauma in our lives is the fact that we found Jesus. He was truly our Father," said Alemtarik. "Whenever we feel sad, we talk to Him. Whenever we feel lonely, we know He is with us. Whenever we lack anything, we ask His provision. The best thing we got from the center is Jesus."
Now the twins are studying accounting.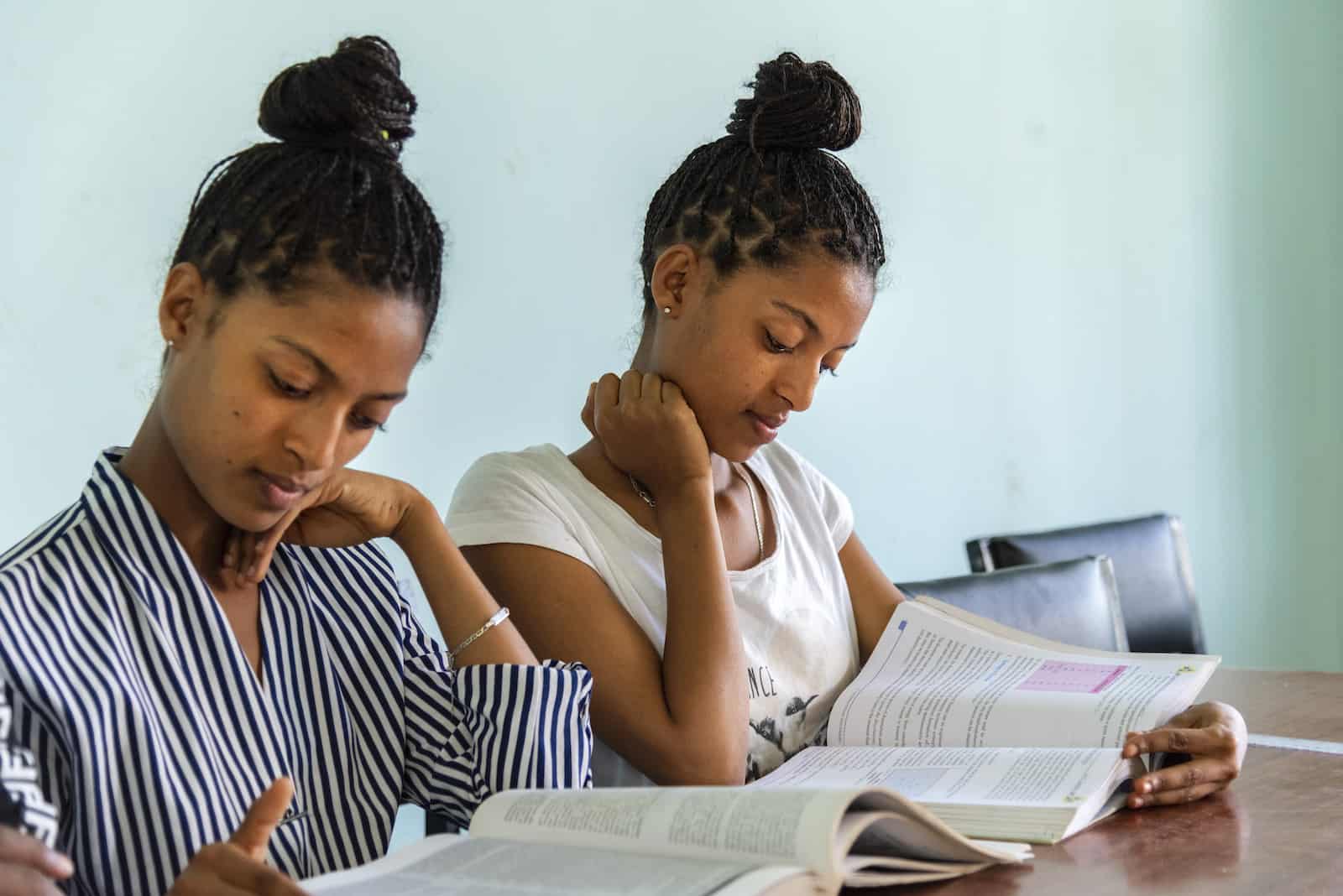 Thanks to the support they received, the twins graduated from high school. And through Compassion's support, they are receiving help with housing and food so that they can study accounting in college. Their goal is to successfully complete their education and fulfill their father's dream that they would become wise and successful young women.
Elisabeth and Alemtarik attribute their journey so far and who they have become to the faithful hands of God, to the church and to the Compassion center.
"The support we received through the Highly Vulnerable Children's fund since our father passed away is the reason we are here today. It has made us who we are today," says Elisabeth. "Without the support, we would have ended up on the streets or been separated. We thought we had no one when we lost our dad. But we had the Compassion center that stood with us until today."
Alemtarik adds, "Looking back on our lives, I always say that the Lord had a purpose through the hardship we faced. I believe we are stronger than ever, and [we can] tackle the issues of poverty since we were right in the middle of the pit."
This is just one of so many stories of orphans around the world.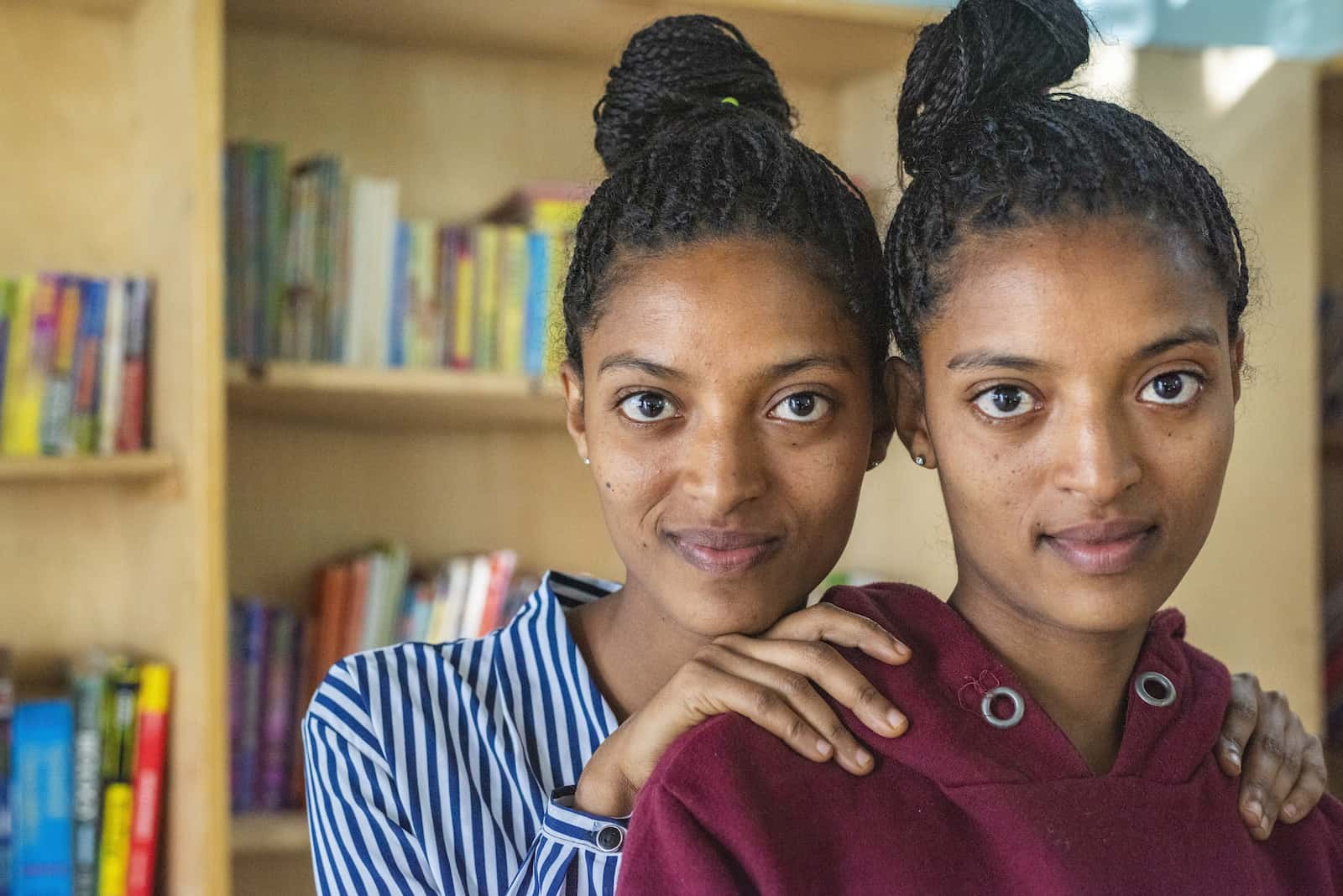 These stories are close to the Lord's heart. James 1:27 says that the most pure devotion to God is to "look after orphans and widows in their distress."
You can be an important part of one of these stories by providing food, shelter and education for orphans and other highly vulnerable children. Will you enter the story of an orphan today?
Help a Highly Vulnerable Child! ›