We're so inspired by all the health care workers around the world who are sacrificing to save others. It's no surprise to us that many of these heroes are graduates of Compassion's program! From a young age they learned that loving and serving others is one of life's highest callings.
Meet five amazing people who grew up sponsored and are now giving back in a big way!
Dr. Addisalem in Ethiopia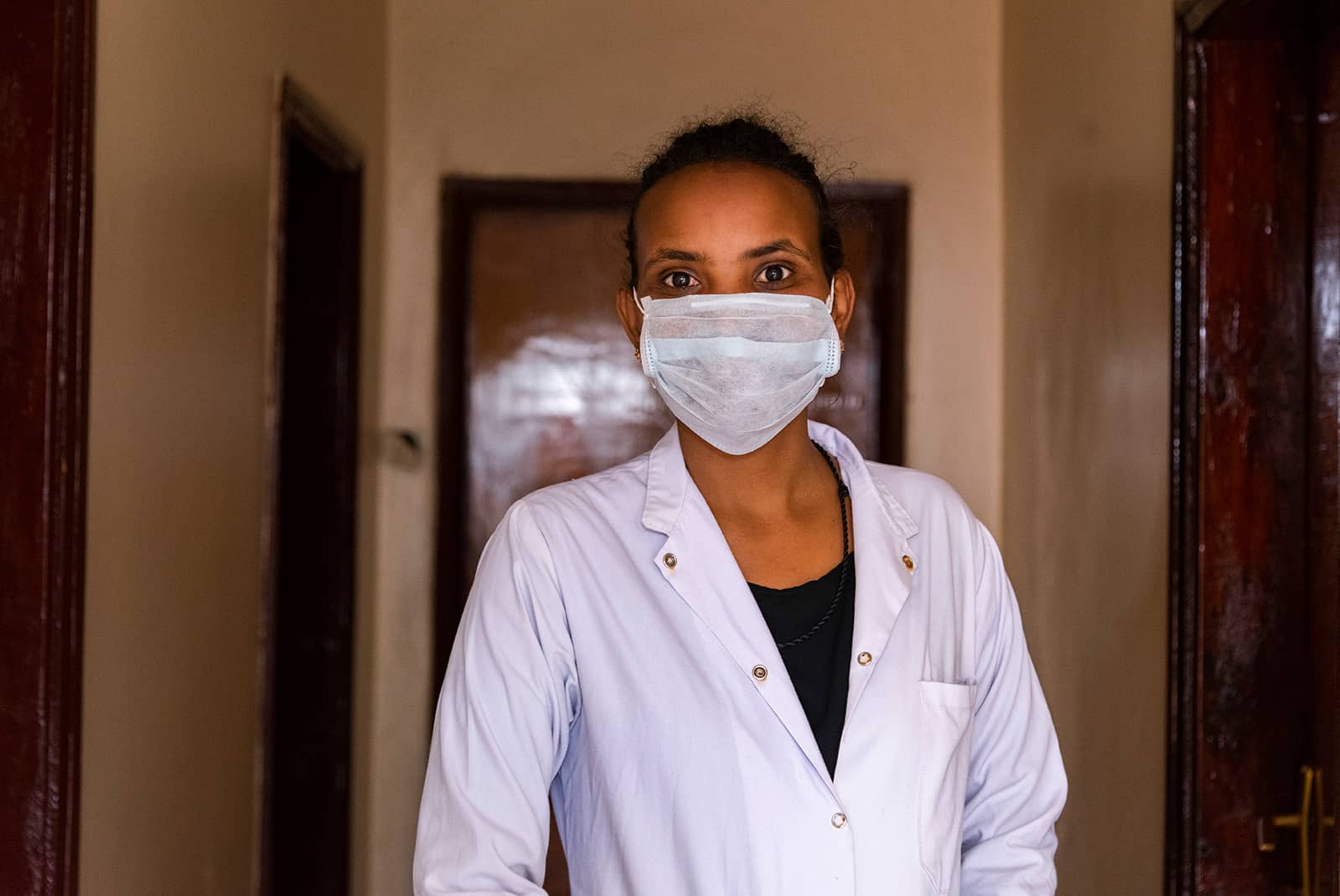 "I'm a product of a kind heart," says Dr. Addisalem.
Dr. Addisalem Gebresilassie is a 27-year-old doctor who grew up attending the Metehara child development center in Ethiopia as a sponsored child. She is currently on the front lines of Ethiopia's fight against COVID-19, working as a resident in one of the designated treatment centers.
This confident medical professional grew up in a small town that didn't have a doctor. For a young girl living in poverty — the youngest of six children — dreaming of becoming a doctor seemed like pure fantasy. However, Addisalem had the support from her sponsor and the encouragement of Compassion center staff and her parents to push her on toward accomplishing her dream.
"Kindness," says Dr. Addisalem, "is something I have learned from my sponsor. He doesn't know me personally, but he was committed to changing my life not only through the monthly support but through his encouraging letters. This lesson is a pillar of who I am today. I foster a kind and helping heart toward my patients because those were the virtues modeled to me while growing up."
Epidemiologist Ingrid in Guatemala
Ingrid Samayoa in Guatemala is an epidemiologist who specializes in treating lung diseases at one of the three hospitals that Guatemala's government has designated to treat COVID-19 cases. And she just happens to be a graduate of Compassion's program.
There are few epidemiologists in Guatemala, so Ingrid's role is crucial. She'll be working in the isolation area, due to her specialized training. She is also working to help her community learn how to prevent infections.
The proud Compassion alumna shares how being sponsored helped her become who she is today:
"The center helped me to be where I am now. Without Compassion, I wouldn't be a doctor, not even an epidemiologist," says Ingrid. "I owe too much to Compassion."
Pharmacist Jeannette in Rwanda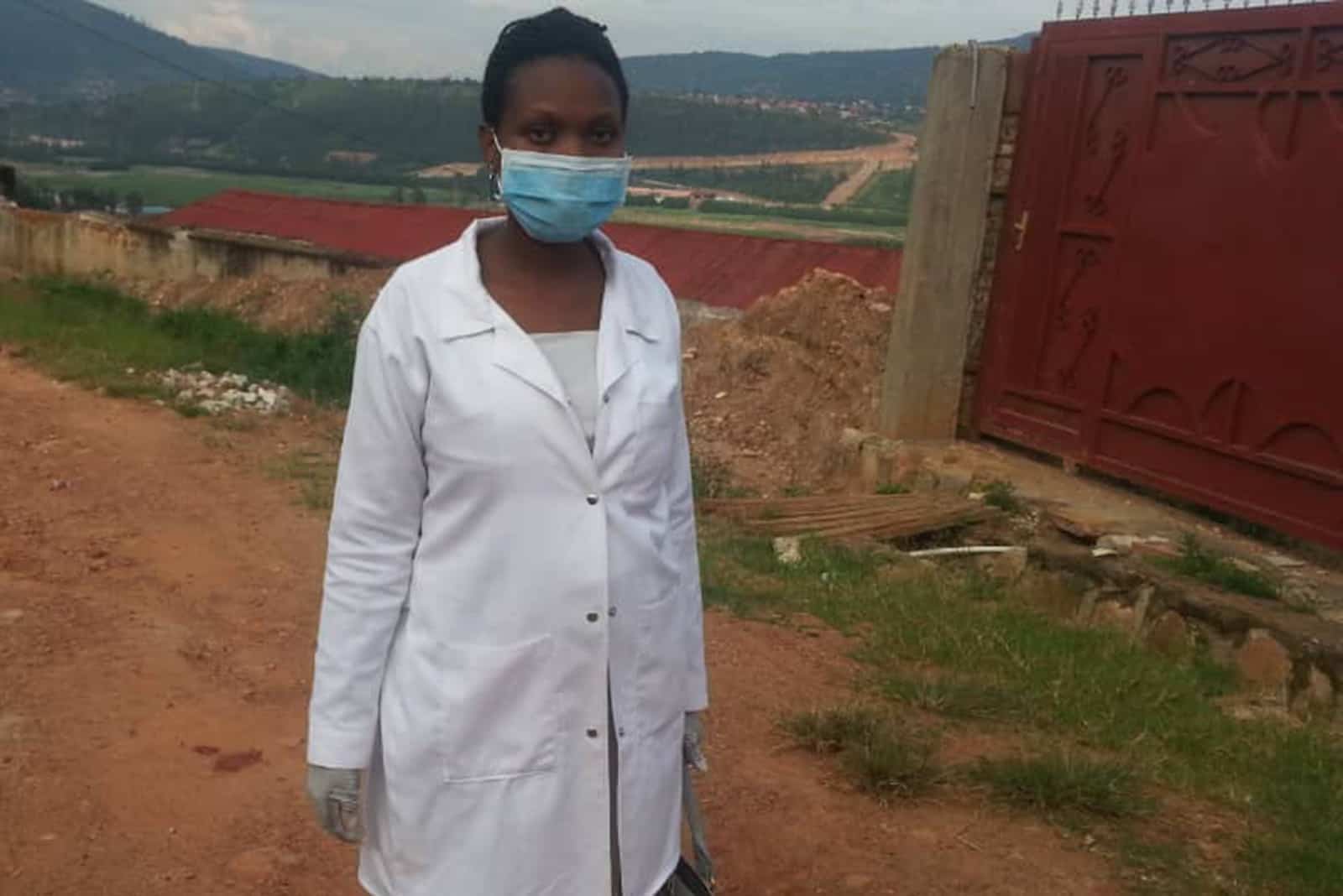 Jeannette Nikuze in Rwanda is also a graduate of Compassion's program. Now she works as a pharmacist, supplying her community with medicines and masks during this crisis. But she sees her greatest contribution as educating her community.
"The greatest opportunity I have now as a health practitioner is to help my community by providing information, education and counseling during this pandemic," says Jeannette.
Jeannette has been able to counsel worried patients with not only expertise but also with prayer and personal care. She says her time in Compassion taught her to not only serve her community professionally but to also keep her community in prayer.
Jeannette and workers like her are making sacrifices to continue serving their community. She has always relied on public transportation to get to work. But with public transportation closed, Jeannette has to walk long distances to and from work each day. But she still does it, day after day, emulating a servant leader.
Dr. Fredy in El Salvador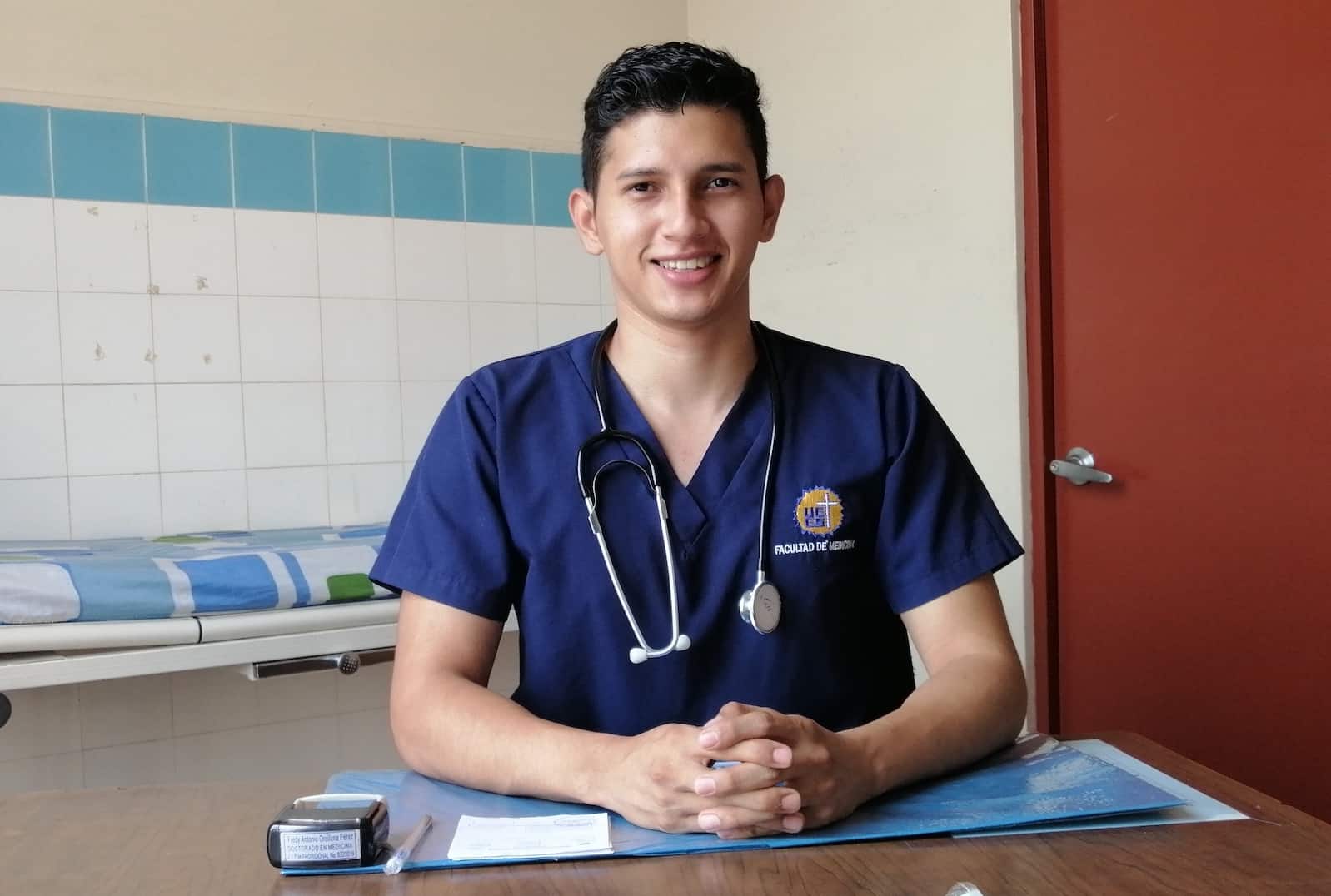 Dr. Fredy Orellana is 26 years old and a graduate of Compassion's program. Working in one of the biggest community health clinics in El Salvador, he has seen firsthand the seriousness of COVID-19 as people come in with dangerous respiratory complications. Working in the acute respiratory infection ward, he has witnessed how the virus doesn't respect age or physical condition.
Fredy and his four siblings were raised by his single mother and his grandfather. He has a special relationship with his older patients, who remind him of his grandfather's love and care when he was a child.
"Seeing an elderly patient fills my heart with compassion and I try to give them the best care possible," says Fredy.
He attributes the local church and his sponsor's support as the reason he is a doctor serving his community today.
"With Compassion and my sponsors, whom I had since I was twelve years old, I had a family who helped me to complete the sponsorship program and now my medical career," says Fredy. "For the glory of God, I have the opportunity to help others in this crisis. I would have had zero chance of being here because of my financial status, but my sponsors never stopped supporting me economically and spiritually."
Nurse Edilson in Brazil
Edilson and other nurses sing a worship song on break at the hospital.
Edilson Rodrigues de Araújo Júnior in Brazil is one of the amazing nurses fighting for all of us in this pandemic. We'll let him tell you his story in his own words:
"My name is Edilson, and I'm 25 years old. I started attending the Compassion center when I was 7 years old, and it was there that I lived most of my life. When I graduated from the center at 17, I knew that I would take with me the fundamental principles in my life. There, I learned about God and the meaning of the word empathy — the need to put yourself in another's place.
"Today, I work as a nurse at a hospital in my city. About 22 days ago, we started to receive the first suspected cases of COVID-19. We were very frightened by all we heard in the news about the fast spread of the virus in the world. The work environment has been extremely tense and agitated as the number of cases continues to grow.
"I've been working as a nurse for two years, and I am increasingly proud of my profession. We have been working harder than ever on the front lines of this war, risking our lives every day."
"In the tensest moments, I pray that God will give us discernment in the face of challenges, and that we will never lack the faith to continue fighting this virus every day. I believe that only in God will we find the solution to our afflictions.
Thank you to these and all the other health care heroes who are sacrificing for us every day. We love you and we're praying for you!
---
Reporting and photos by Javier Elis, Tigist Gizachew, Sara Navarro, Doreen Umutesi and Alejandra Zunia.