Nervous to write that first letter?
Not sure what to say?
Haven't written in so long that you don't know how to start again?
April recently asked us on Instagram:
"I'm embarrassed to say that I've sponsored a child for over a year now and haven't sat down to write my first letter. I don't know where to begin and the more time that passes, the harder it seems for me to actually begin. Any advice?"
April, you're not alone. So many sponsors have been in your shoes — and in this month's edition of our Compassion Letter Club where we're answering your burning letter questions, we're going to share a few tips from some others who understand exactly how you feel.
First of all, stop feeling guilty.
Hellos are hard. Cultures are complex. And when life gets busy, writing to the child we sponsor can get pushed to the back burner.
But don't let that keep you from getting started — or started again.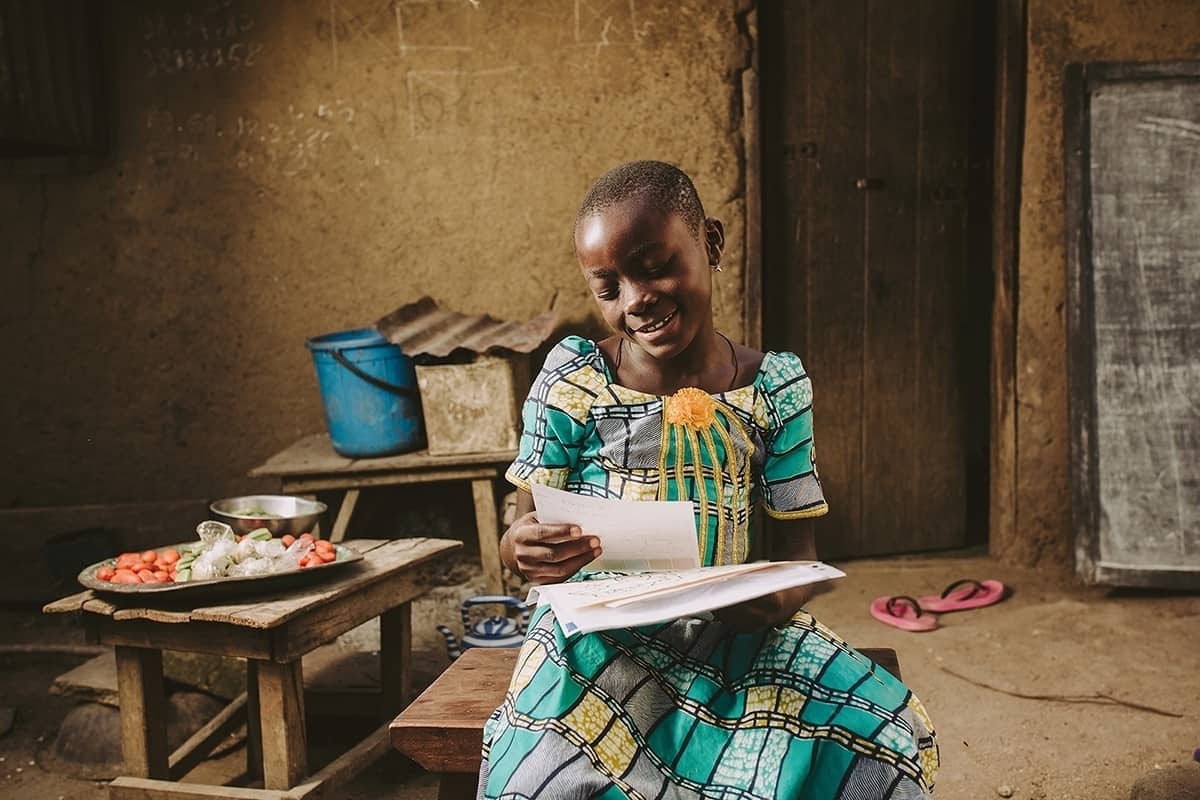 Why?
There's a little someone who's waiting on the edge of their seat to get a letter from you.
Yes, YOU. We're talking antsy, giggly, laugh-out-loud anticipation that today will be the day they get a letter from YOU.
So, what's holding you back?
Here's what other sponsors have said about letter writing in their lives…
We procrastinate writing that first letter.
"Gah! Is there a tutorial for this?!" — Andrew
"We want it to be a perfect intro to our family. Unfortunately, that means we still haven't sent anything." — Christine
"I wasn't sure what to write and how to start. I waited almost 10 months before I sent a letter." — Tara (Sponsor for 7.5 years)
We don't know what to say.
"I feel like I'm always struggling with what to say to my kid. I'm constantly worried that my stories and photos will draw a line between us because I have means, and they don't. Then I remember that they just want a letter. I'm the one who is worrying." — Emily T. (Sponsor for 5 years)
"I feel this way all the time! I use the examples from Compassion.com." — Tara
"I'm not sure what else to talk about. I am not sure what parts of my life might be culturally confusing (such as pets, my work, going on trips, etc.). What I try to do is just think about what has been going on in my life lately. Have I seen my family? Celebrated any weddings or birthdays? Then I think of something about my country and culture that might be new or interesting to them. One time I told my child about the Kentucky Derby! Finally, I think about what God has been teaching me in my life lately and offer a few thoughts and try to make it age-appropriate and include a verse. This way they can see how God is working in my life." — Emily S. (Sponsor for 10 years)
We feel guilty for not writing — so we don't write at all.
"Honestly, I'm embarrassed and feel bad and that's why I haven't written in so long." — Dan (Sponsor for 7 years)
"I was cleaning out my closet one day and found three, yes, three, letters from my sponsored child that I hadn't responded to. You'd think that it would have pushed me to drop what I was doing and write, but no. I felt so bad after so long that I was afraid to write at all. Finally, I just decided to get over it and I sent a letter. I apologized for not writing in so long and promised her (and myself) that I'd keep on." — Jenny (Sponsor for 8 years)
"I think sometimes I hesitate to write because I am not sure how to connect with someone who is in such a different situation from my own. Sometimes I feel guilty thinking about how many activities and things I have in comparison to my child. In my conversations with my friends we often share what new thing we bought or who is saving for a car or house. When I write to my child, I have to go into a different frame of mind and share more from my heart. Sometimes it's difficult to get into that space." — Emily S.
So…first letter, or long time between letters…what helps?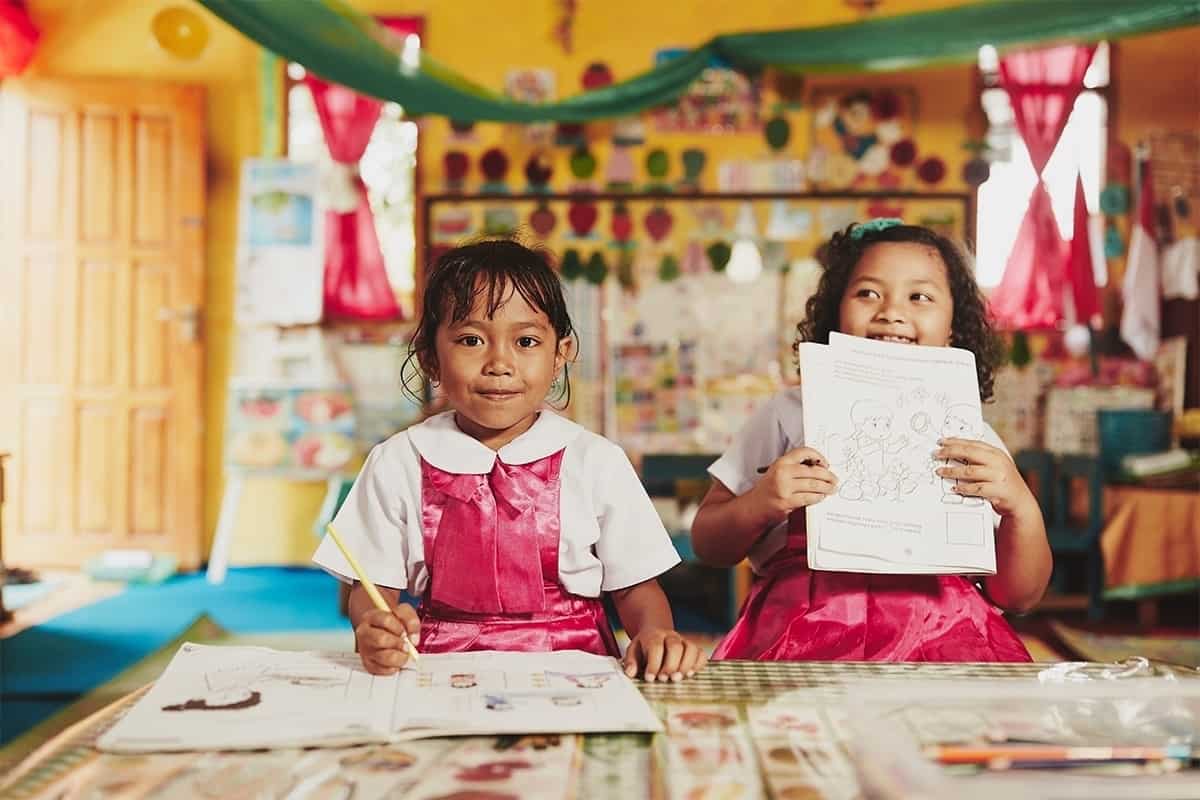 "It helps me to imagine the smile on my child's face when their name is called and they find out they've gotten a letter. That's pretty motivating to me." — Jenny
"You could sit around and feel guilty, or you could just write! Take five minutes and send a quick note. Something tells me that your kiddo isn't keeping tabs of your bummers. They are just counting down the days till they hear back from you." — Lee (Sponsor for 10 years)
"Think about someone in your life that you haven't heard from in a long time. If they reached out to you today, what would you feel? I would feel glad and joyful that this person wants to have a connection with me and excited to hear what they have to say. It really is never 'too late' to write to your child." — Tara
"I would say what helps our family is remembering the impact it has on the kids and how little effort it takes on our end. Articles like this on the blog are awesome reminders of how much the kids cherish their letters." — Andrew
Is letter-writing THAT important?
"Letters are a big deal to the child you sponsor. I'm a sponsor and a Compassion employee so I know that at many of our centers, 'Letter Day' is a special occasion. Children sit on the edge of their seats waiting to hear their name called so they can run up to the front of the room and get a letter from their sponsor. The entire room bursts out into cheer and applause. Why not create this special moment for the child you sponsor?" — Jenny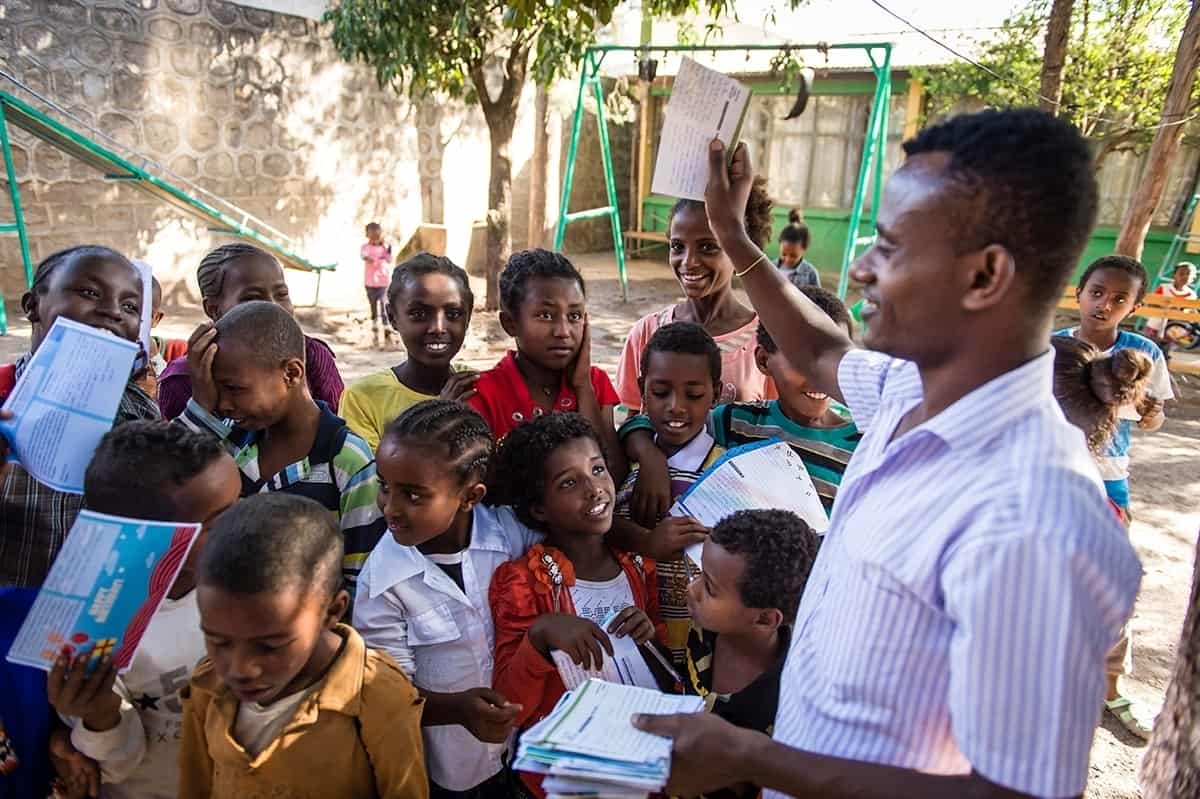 "Letter-writing truly is the single most powerful way to connect the heart of a child to the heart of a sponsor. Sponsored children hold their letters so dear that it will be a treasure regardless of how long its been. It's never too late to tell a child you love them. I think its great to be vulnerable and honest. If you're apologetic, say so. And reassure the child you sponsor just how important they are regardless of how imperfect you feel." — Tara
What now?
"Write back as soon as you receive a letter from the child you sponsor. This makes it fresh in your mind and you just get it done in one task." — Sara (Sponsor for 13 years)
"Put it on your calendar! Decide how often you want to write and make an appointment for yourself. It's OK if you move it around, but don't delete it and take it as a seriously as you would any meeting." — Emily S.
You can create reminders to write a letter in the Compassion app. Download the app and start your routine today.
"Pray! Before you write your letter, pray and ask God what HE wants you to share with this child. What message should you give them with this precious time? What might they be struggling with?" — Emily S.
"Look at the news from your child's country or area. What is happening there right now? Is there something you could tell them you are praying for? What does this area struggle with that might be impacting your child's neighborhood (gang violence, floods, political upsets, etc.)? — Emily S.
We sometimes need a reminder of why we write at all.
"Jesus called us to love our neighbor. Sponsoring a child is certainly an expression of that love and is so important and valuable. But Compassion offers you the opportunity to love in RELATIONSHIP with a child that is in very different circumstances from your own. This is a reflection of the relationship we have with Christ." — Emily S.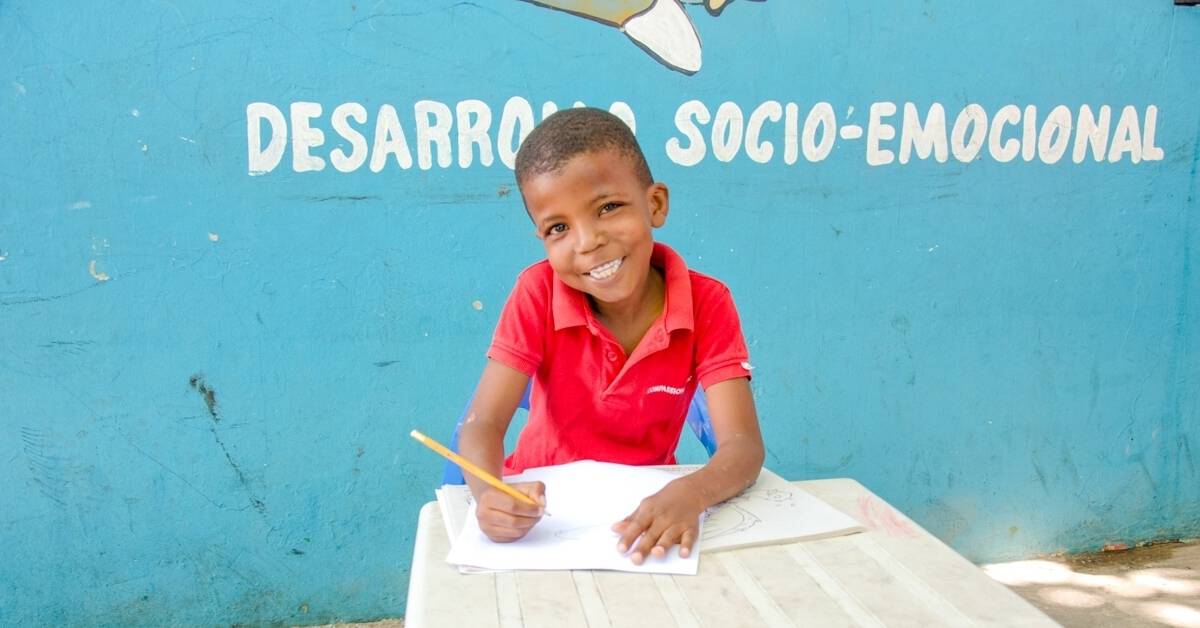 "Children are packed with the potential to change their own lives, the lives of their families, their community and beyond. The future belongs to them and writing to them gives you a very special and unique opportunity to encourage them in this, speak into their lives and help spark this potential into action and change." — Emily S.
Start today.
Whether you're unsure about how to write that first letter nervous about breaking a letter-lull, you're in good company — and we're here to help you.
Here are some letter-writing prompts to help you give the child you sponsor the day they've been waiting for: the day they get a letter from YOU. The person who loves them, cherishes them, cheers them on, and is in their corner to be their biggest supporter and champion.
WRITE THAT LETTER ›
How do you keep in touch with the child you sponsor? What advice do you have for other sponsors like you?
Share your thoughts in the comments below!
---
Join our community of letter-writers on Pinterest! Check out the Compassion Letter Club collaborative board for awesome letter-writing inspiration.