Compassion works exclusively with local churches — and for good reason. We believe no global entity is more capable, caring and called to act on behalf of children in poverty than the Church.
With deep roots in their communities, local churches are often some of the most reliable, stable and accessible institutions in countries where governance can be weak and infrastructure is lacking. And because they are based in the same communities where children live, local churches are able to identify and address each child's circumstances, develop the value in each child, and break through the unique and individual barriers for each child to be released from poverty.
So much happens at local churches around the world — from worship services to Bible studies to community social gatherings. Additionally, churches that partner with Compassion also have child development activities at least once a week. At local churches, children receive nutritious meals, learn valuable life skills, play games and socialize, learn the Word of God, and even attend vocational training.
And yet, on top of this, local churches are often also at the center of festivals and local traditions that are crucial to the fabric of the unique culture in which they exist. So … let's take a glimpse into how local churches around the world go above and beyond to make registered children feel loved, appreciated and protected.
Quinceañera in Colombia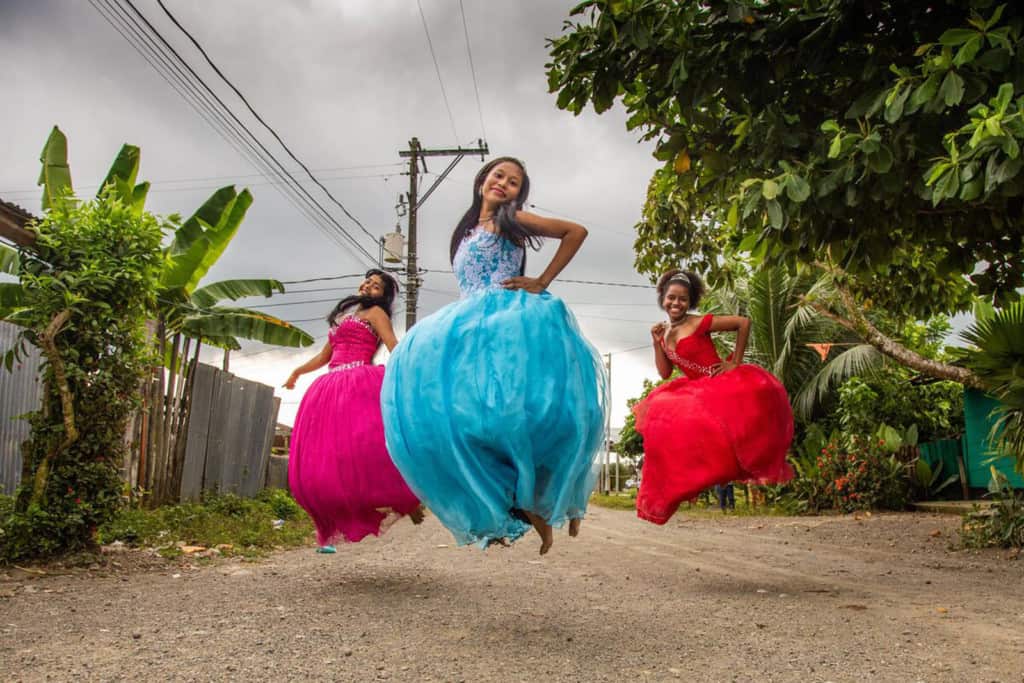 In Latin America, a girl's 15th birthday is traditionally celebrated by a grand celebration called a "quinceañera." But for girls growing up in poverty, birthday celebrations are beyond their families' means.
This was the case for Compassion-assisted teenager Lesly in Colombia. She shares, "I had dreamed of having a party. But my family had no resources for one."
However, one of the ways the local church and Compassion center in Lesly's community make registered children feel valued is by celebrating their birthdays — including organizing a quinceañera for the girls who turn 15 that year.
"I was really excited when I was told that the center was going to prepare a 15th birthday celebration for me and two other girls," says Lesly.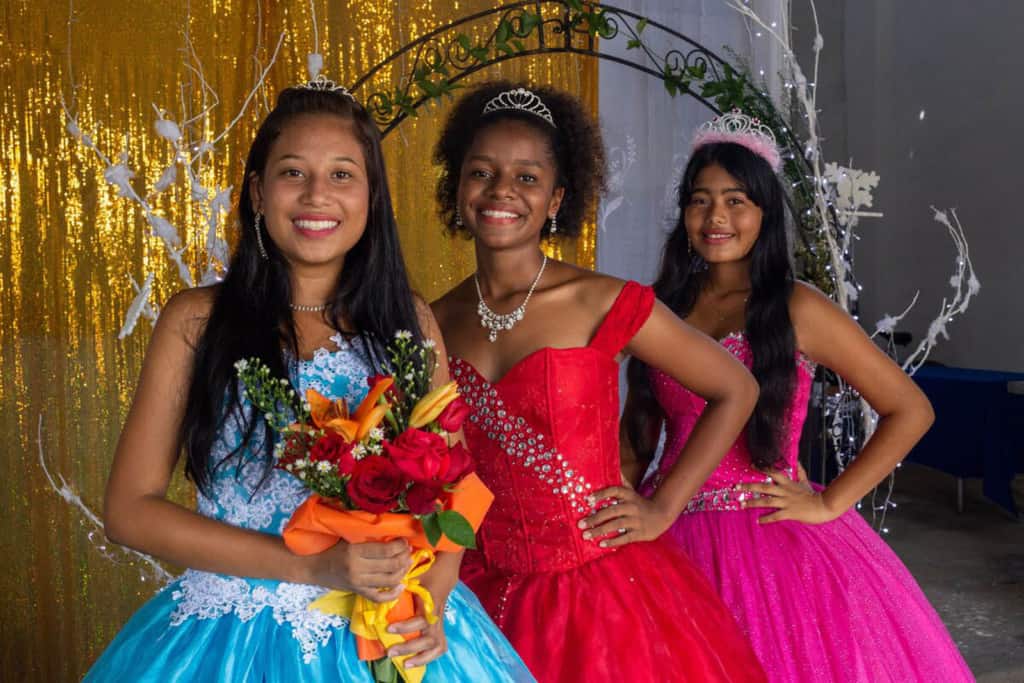 Center Director Otilia Rojas says, "For our children, having a celebration, gift or letter for their birthdays has an incredible value for them. Parents are also grateful when their children receive something that they are not able to give them."
Harvest Festival in Honduras
Every year in September, children who are part of Compassion's Mount Sinai center, located in the mountains of Honduras, prepare to celebrate the Bikkurim with the first fruits of their harvests. The center is located at the Christian Missionary church, which partnered with Compassion 18 years ago.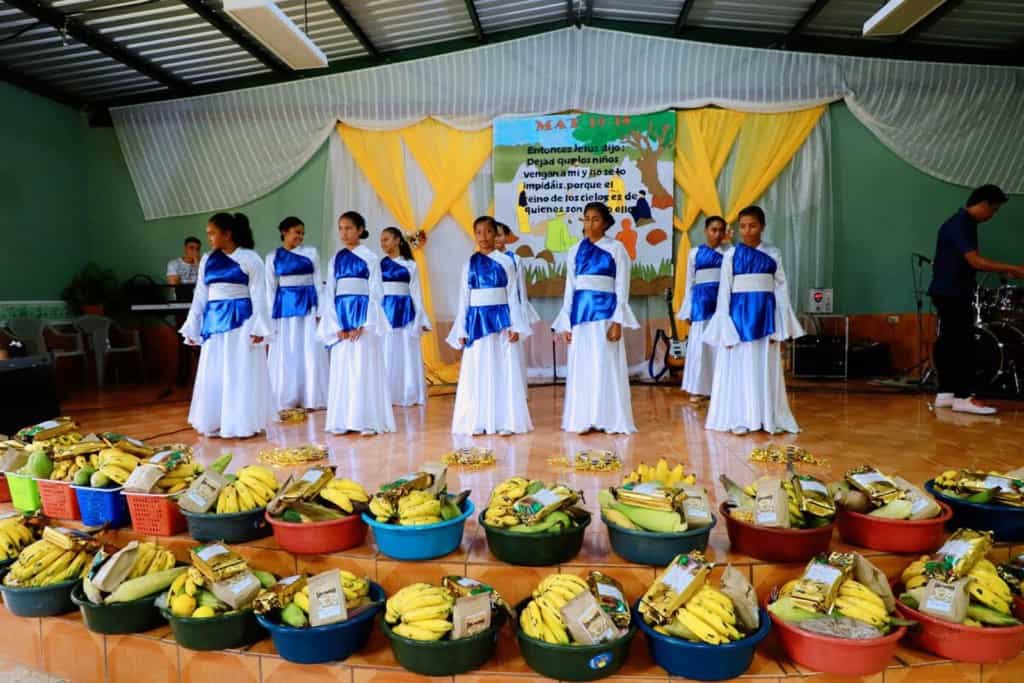 One of the reasons why the local church celebrates the Bikkurim feast every year is to apply godly principles, which have brought abundant fruits to the residents. It also allows them to leave a legacy of trusting the Lord in the midst of drought and food insecurity to the new generations. Through the Bikkurim celebration, children and their families have also developed skills in preserving fruits and vegetables for less-plentiful times.    
According to the Compassion center staff, farmers in the community struggled to harvest modest crops of oranges and bananas. After they started the Bikkurim feast once a year, farmers now reap abundant crops of coffee, sweet corn, beans, sugar cane, plantain, pumpkins, guavas, banana, yucca roots, cabbages and more. Most of these fruits and vegetables are now sold in the local markets and have become a source of income for the parents of Compassion children.
Adolfo, the center director, says of the festival, "The response of the community and the beneficiary children to present their first fruits is beyond our imagination. In September 2018, we collected so many fruits and vegetables that we not only shared them with our neighboring communities that were facing food insecurity, but we also sent out fruits and vegetables to people locked up in jail."
Christmas in Burkina Faso
In a tiny community in Burkina Faso, the Compassion center's Christmas celebration is one of the most anticipated events of the year. It extends beyond the families in the Child Sponsorship Program: Local authorities, neighboring pastors and the entire community are invited to attend. For the church and its pastor, Barthelemy, the celebration is an opportunity to bless the community and share the gospel message.
"I won't miss the opportunity provided by the Christmas celebration at the center to preach to my people," Pastor Barthelemy says.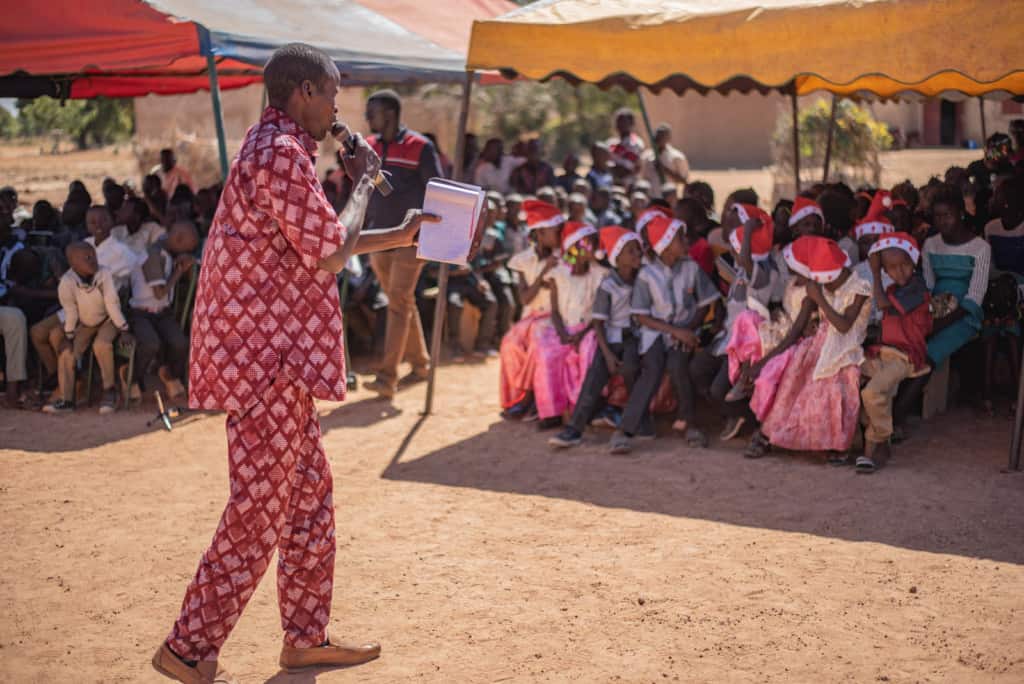 Families excitedly make their way to the church. Pastor Barthelemy waits at the door, beaming, to welcome the guests. Two tents and a sea of chairs wait outside for a crowd so large it will spill out of the church. Some parents will still need to sit beneath the shade of the shea trees so they don't miss the ceremony.
You can hear the singing, clapping and laughter of the children and adults for miles. Inside, a group of women busily prepare lunch for hundreds of guests to enjoy after the celebration.
"The church was able to serve lunch to more than 700 people in the community, including nonregistered children and adults," Pastor Barthelemy says. "We shared the love of God and Jesus' story and the celebration was truly awesome."
Swing Festival in Thailand
The Akha people once had their own kingdom in what is now China. After centuries of persecution, slavery and prejudice, they made their way from China into Southeast Asia during the early 20th century. Then, civil war in Burma and Laos pushed many of the Akha even farther south. Now, 80,000 or so Akha people reside in the mountains of Thailand's northern provinces of Chiang Rai and Chiang Mai — where they are fighting to keep their own unique identity.
One important annual tradition of the Akha is the swing festival, which lasts for four days at the end of August until the beginning of September. At one local church partner in Thailand, Compassion-supported children from the Akha tribe wear traditional custom dresses and hats to dance and participate in other activities for the swing festival.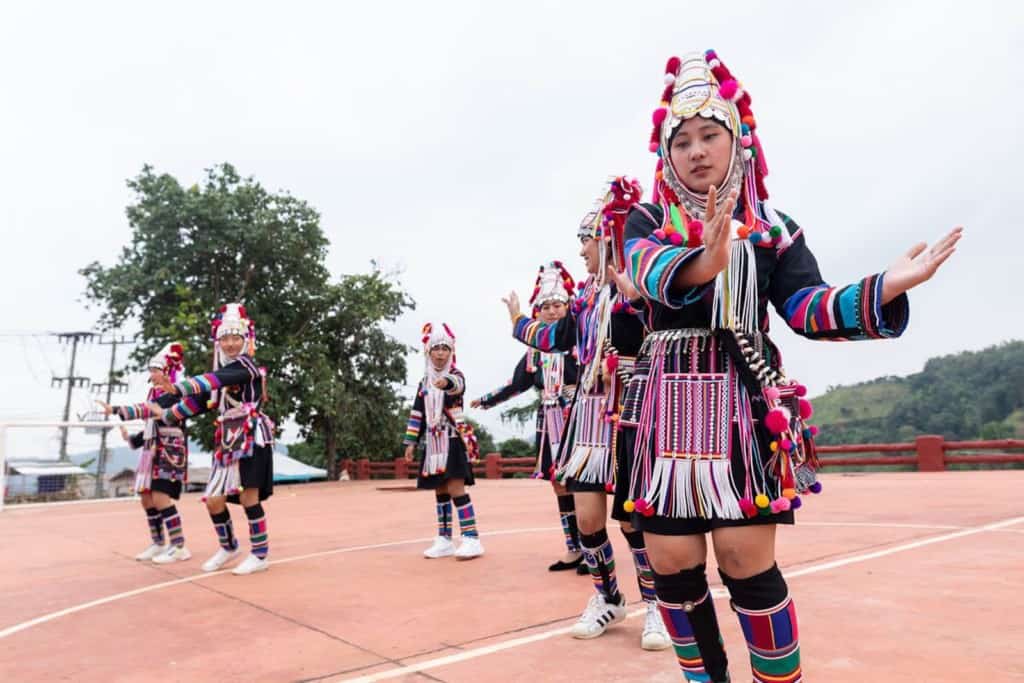 The swing festival is particularly important for Akha women, who often spend all year making the clothing and ornaments they wear during the festival. Part of the festival involves thanking the spirits of dead ancestors and asking them for help in the future harvest. On a traditionally built swing, women are invited either individually or in pairs to swing as high as they can to bring good luck and bountiful harvest to their village.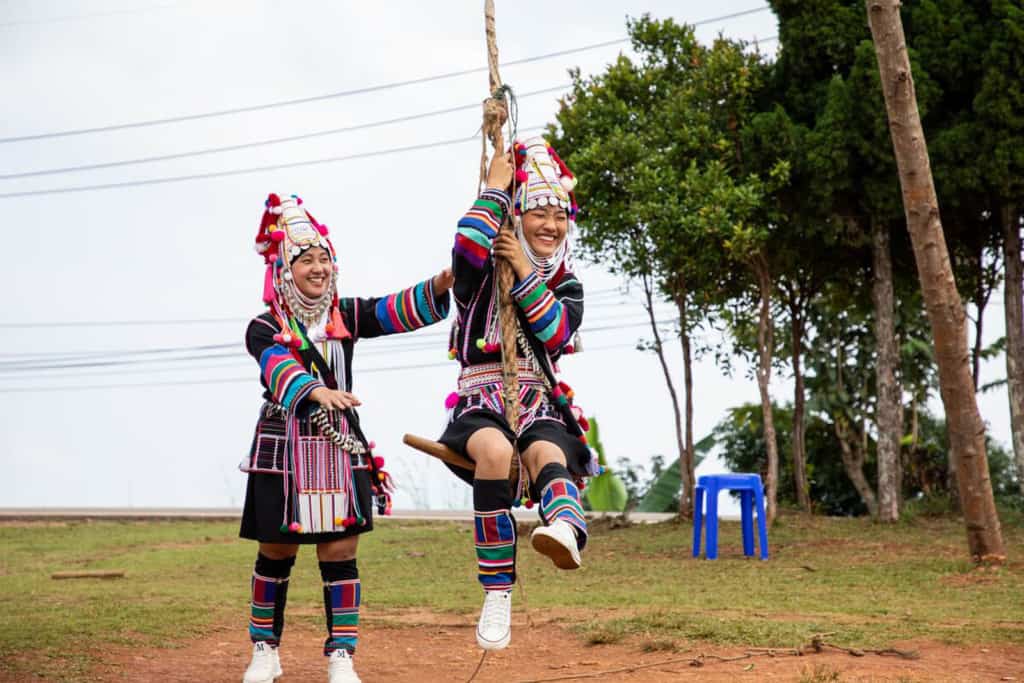 One Compassion-supported child who is part of the Akha tribe is Kanyapor. She says of the swing festival, "We love to wear our traditional clothing for the celebration events. Our youth group from the church performs our Akha traditional dance in quite a few events every year."
---
International reporting and photos by Lina Marcela Alarcón Molina, Juana Ordonez Martinez, Jehojakim Sangare and Piyamary Shinoda.