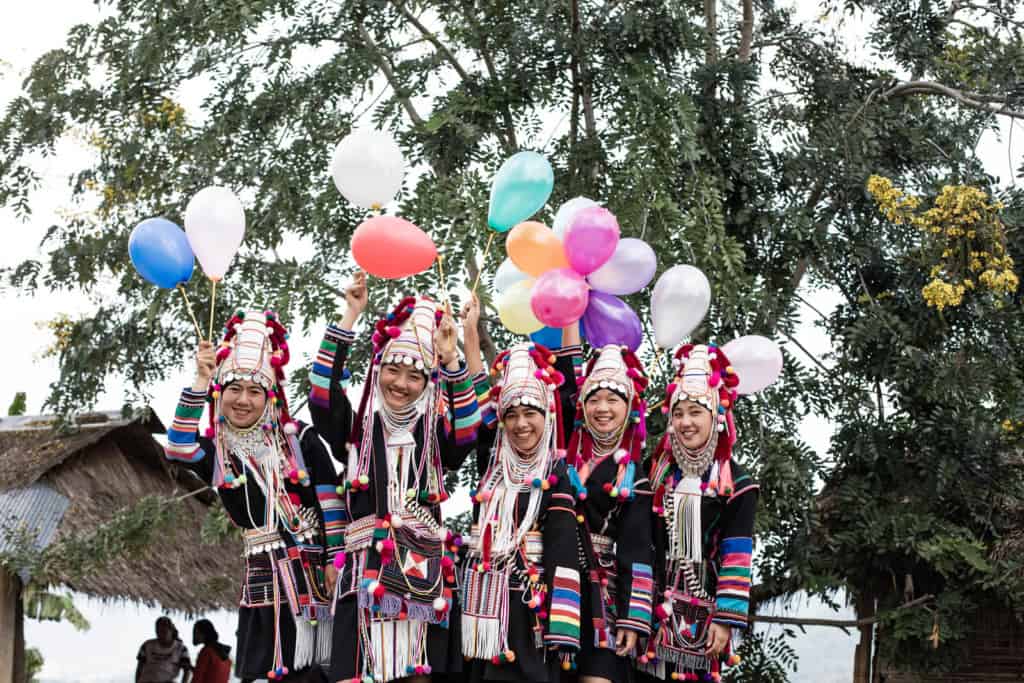 Thailand — known as the Land of Smiles — is a beautiful country found in Southeast Asia. With diverse ecosystems, including forested highlands, fertile rice fields, broad plateaus and rugged coasts, it is little wonder that tourists love to visit Thailand. Found in Thailand are vast varieties of orchids, numerous ancient ruins and approximately 1,430 islands, including the famous Phuket island. This nation is home to curious creatures like the whale shark, elephants, the binturong (bearcat) and the bumblebee bat — the smallest mammal in the world. Along with the natural beauty of Thailand are amazing people!
Sadly, there is also child labor, inadequate nutrition and poverty. But hope remains! Today we would love to share some fun facts about Thailand with you — facts that will help you understand the culture and traditions of the remarkable country where nearly 60,000 Compassion-assisted children live.
Key Facts About Thailand
Here are some quick, interesting facts you should know about Thailand.
Population: 68,977,400
Capital: Bangkok
Official language: Thai
Area: 198,115 square miles — about twice the size of Oregon
Economy: Thailand has a relatively well-developed infrastructure and a free-enterprise economy. Agricultural products include rice, cassava, rubber, corn, sugarcane, coconuts and palm oil. Tourism, textiles and garments, agricultural processing and beverages are some of the primary industries.
Culture and Traditions of Thailand
Let's continue to learn about the fascinating country of Thailand! Here are some interesting facts about its culture and traditions.
Religion: Freedom of religion is provided by law in Thailand, and the government generally respects this right. Thailand's monarch must be a Buddhist, and Theravada Buddhists make up nearly 95% of the population. A little more than 4% of the population identifies as Muslim, while only 1% identifies as Christian.
Clothing: Thai people dress neatly and modestly. Despite the heat, Thais often wear long pants or skirts and long-sleeved shirts. The traditional dress of Thailand is the "chut Thai," which translates as "Thai outfit." This garment can be worn by men, women or children and comes in a variety of styles, patterns and accessories. The women's chut Thai is often comprised of a "pha nung" (long strip of cloth wrapped around the waist), a "chong kraben" (wraparound cloth for the lower body), a "sabai" (shawl) and a blouse. The men's chut Thai is often assembled from a chong kraben or pants along with a raj pattern shirt, which is a traditional, formal white shirt, and optional knee-length socks and sabai.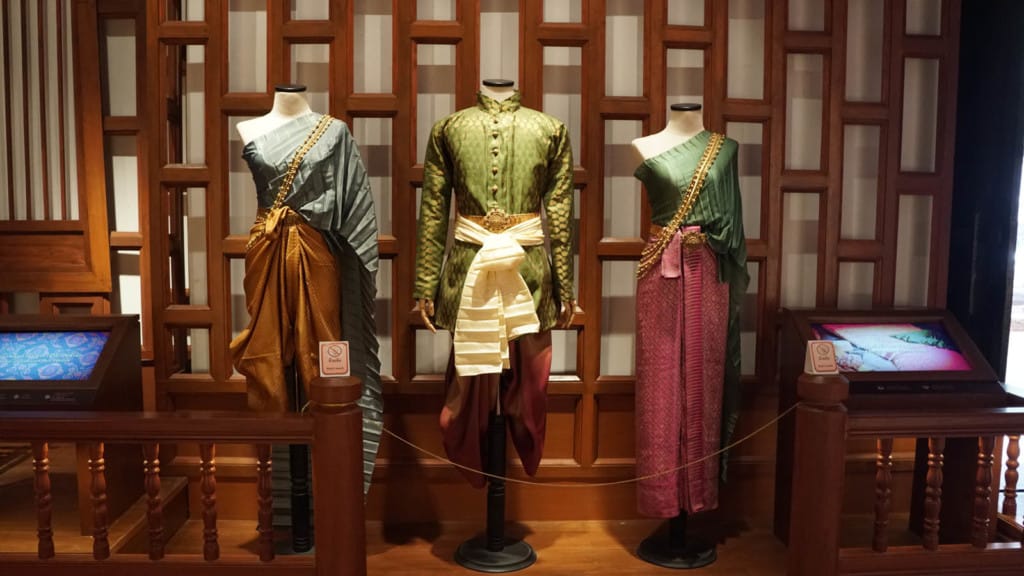 General culture: The vast majority of the Thai people are descendants of speakers of Tai languages. Most members of Indigenous and immigrant communities identify strongly with Thai national culture and speak Thai. Thais are polite and positive and consider etiquette an important expression of respect. Family comes first in Thailand, and extended family often lives in close proximity. Patriotism is strong, and Thais are proud that their nation has never been colonized by a European country. Thais also enjoy soccer, table tennis, badminton, volleyball, kite flying and "takro" (a sport in which the player tries to keep a wicker ball in the air without using his or her hands).
Music and Dance of Thailand
The deep heritage of Thai music and dance is central to many of the country's cultural traditions. There are three main types: classical ("dontri Thai doem"), country or folk ("phlaeng luk thung" and "mor lam"), and modern.
Classical Thai music is performed by an orchestra and may feature percussion, strings and vocals. The classical form of dance is the primary dramatic art form in Thailand. The "khon" dance accompanies classical music and is one of the most famous, stylized Thai dances.
Literally translated "songs of the children of the fields," "phlaeng luk thung" is a popular style that originated in rural central Thailand. This form of music was developed in the mid-20th century to reflect the daily trials and tribulations of rural Thais. Mor lam bears many similarities to phlaeng luk thung but originated in Thailand's northeastern region and is characterized by lively, rhythmic vocals and funk percussion.
Today many Thais enjoy traditional music as well as modified versions of Western pop, rock, jazz, indie and rap music. Some of the most popular Thai musical artists include Palmy, Bird Thongchai and Bodyslam.
Food and Drink of Thailand
Thai food is popular around the world and is known for its delicious smell and bold flavors. Rice is the main staple in Thailand and is often eaten at every meal. In fact, Thailand is the world's second-largest rice exporter after India. Here is a sample of Thai cuisine that we are sure will leave your mouth watering.
Pad thai is one of the country's national dishes. This fried noodle dish is often made with shrimp, tofu, chicken or just veggies. Pad thai is popular from the mountains in the north to the bustling streets of Bangkok.
Mango sticky rice is a sweet coconut-flavored dessert. With just a few ingredients – rice, coconut milk, sugar and mangoes – your sweet tooth is sure to be satisfied. It is commonly served on the street by vendors and is one of the most popular desserts in Thailand.
Fish soup is a delicious meal many Thai families enjoy. Learn to make a version of this classic dish!
Chao guai, or grass jelly, is a yummy dessert and is often mixed into sweet beverages. Grass jelly is made from a plant in the mint family that has a mild, slightly bitter taste. Thais mix jelly cubes with different combinations of ingredients for a variety of treats. Typical ingredients include ice, brown sugar, coconut cream, tea and juices.
A Story From Thailand: A Bold Journey Home
Cheewit is from a small, remote village in northern Thailand that doesn't have access to electricity, internet or telephone connections. Not long ago, this bright young lady was a university student studying for a professional career. Cheewit grew up attending a Compassion center, and with the program's financial assistance, she was able to continue her education at university.
Earning her university degree made Cheewit a candidate for a high-paying job in any one of Thailand's major cities. However, Cheewit returned to her secluded village to serve the community as the director of her former Compassion center.
"I could get a job with my degree, but I want to serve God in my home village," Cheewit explains. "I want to give back, because I received so much when I was young."
Cheewit has not chosen the easy path that a university degree allows her to have. Instead of taking a high-paying salary in a large town with amenities, Cheewit chose to work in her community. This strong woman's prayer is that her investment in the communities under her care will echo long into the future and glorify God. Maybe one day the children will take their own risky journeys, overflowing with a love that dares to serve others in difficult places.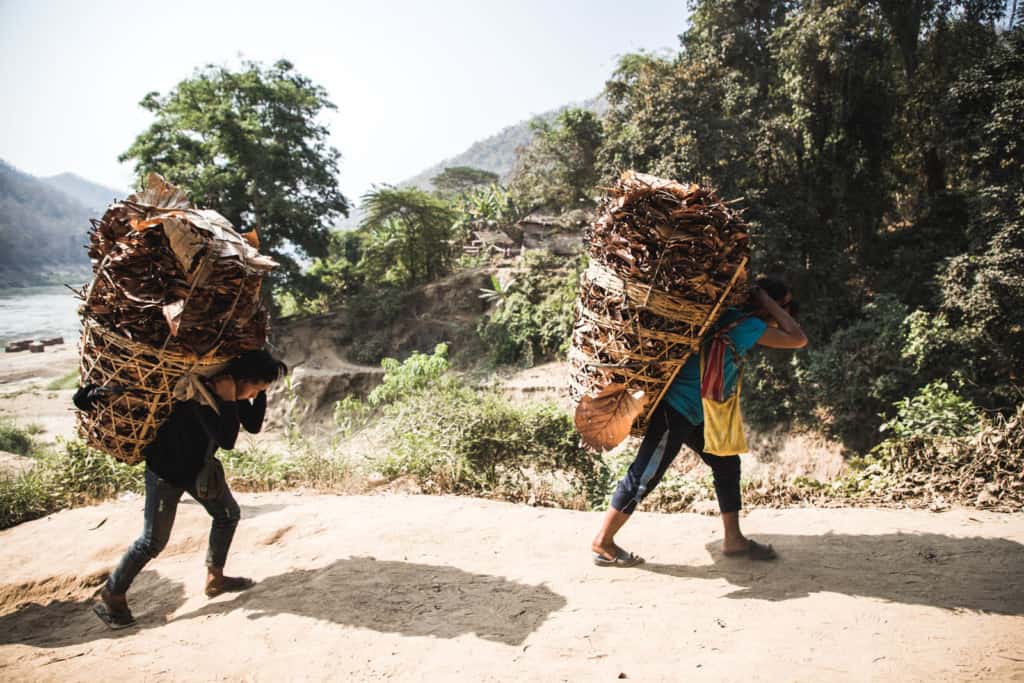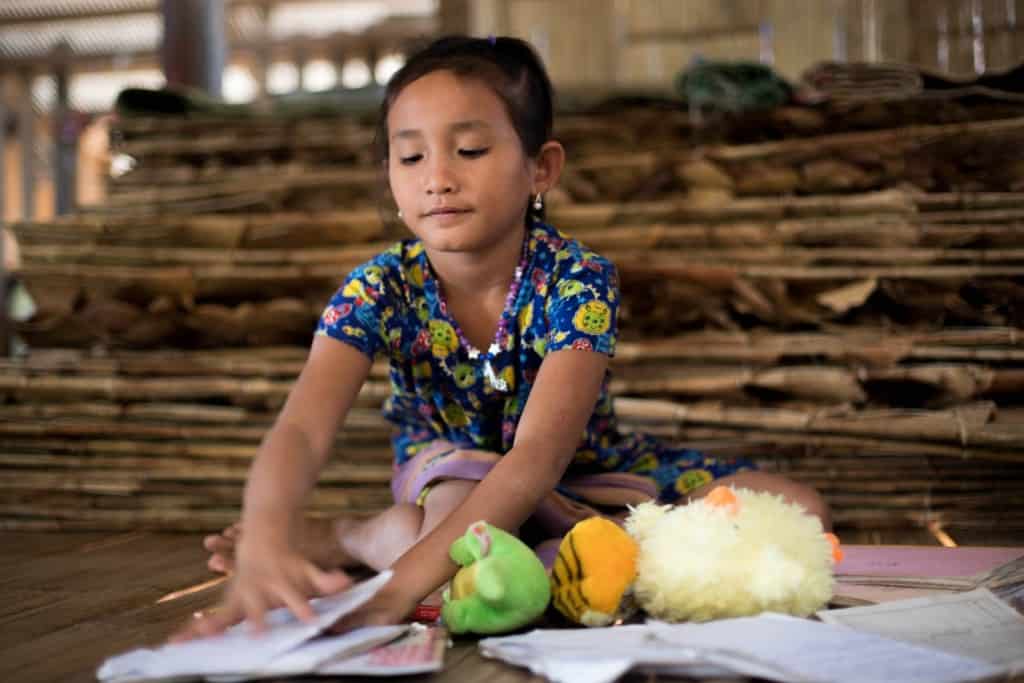 Read More Stories From Thailand
BONUS: Fun Fact About Thailand
Thailand is home to many dazzling festivals. One unique celebration is the Rocket Festival (Boon Bang Fai). Dating back to pre-Buddhist times, the Bun Bang Fai is held around the May full moon and features dancing, music, floats and homemade rockets.
Photos of What Daily Life is Like in Thailand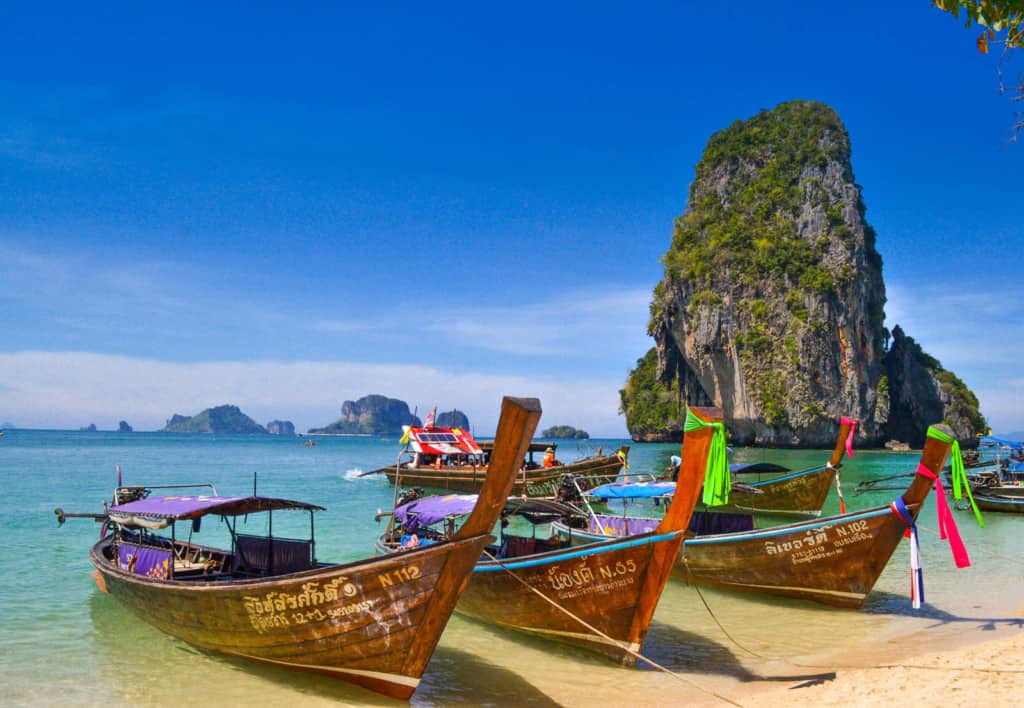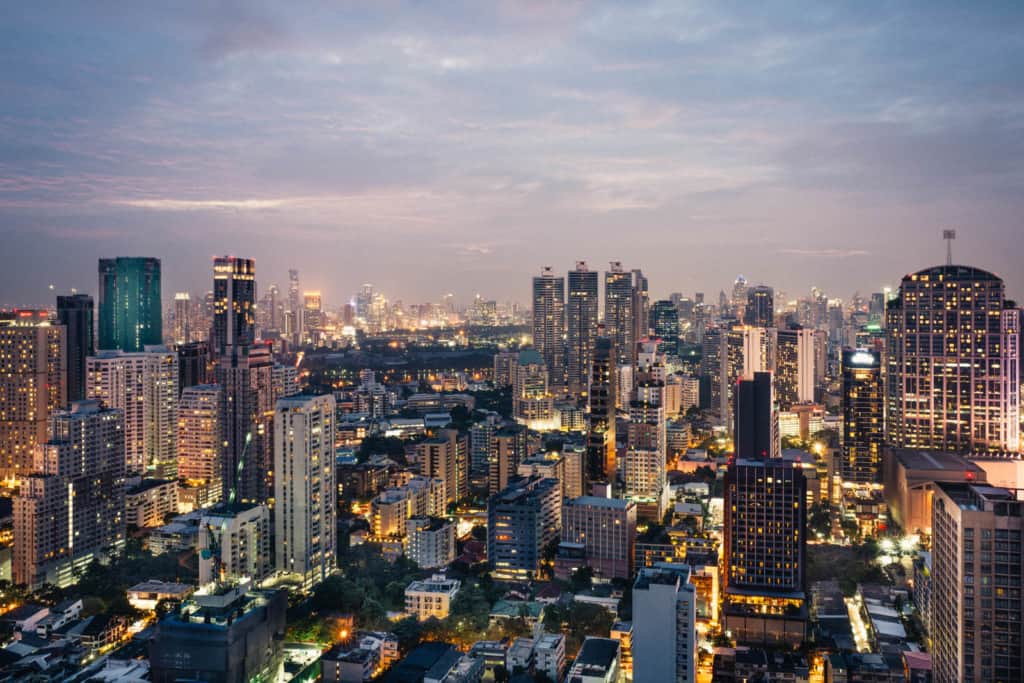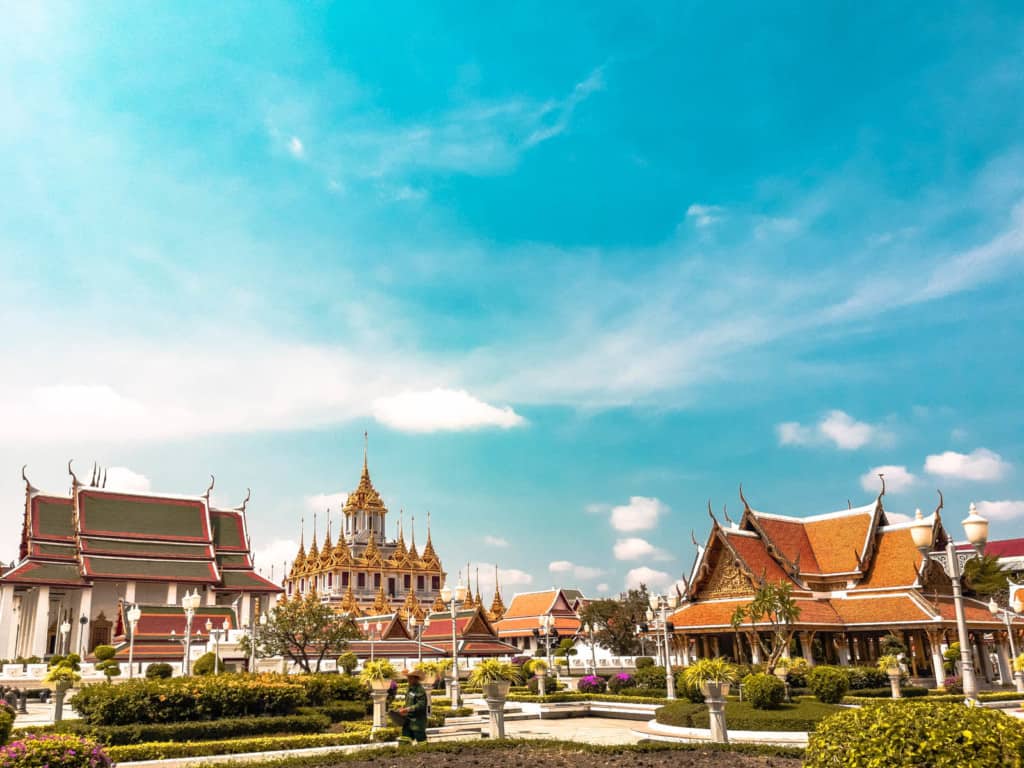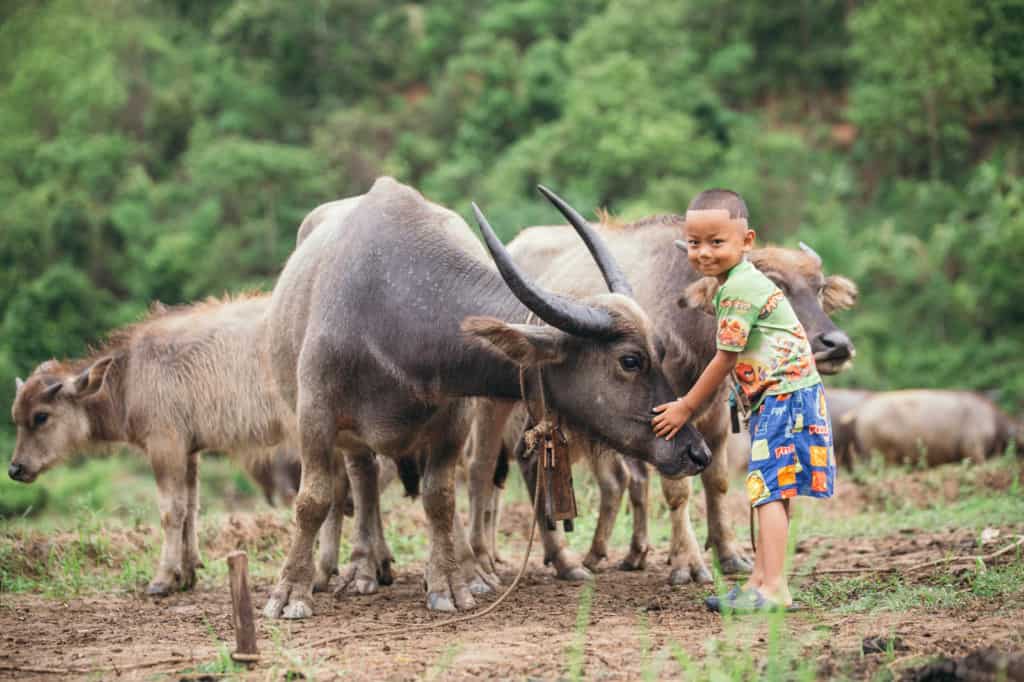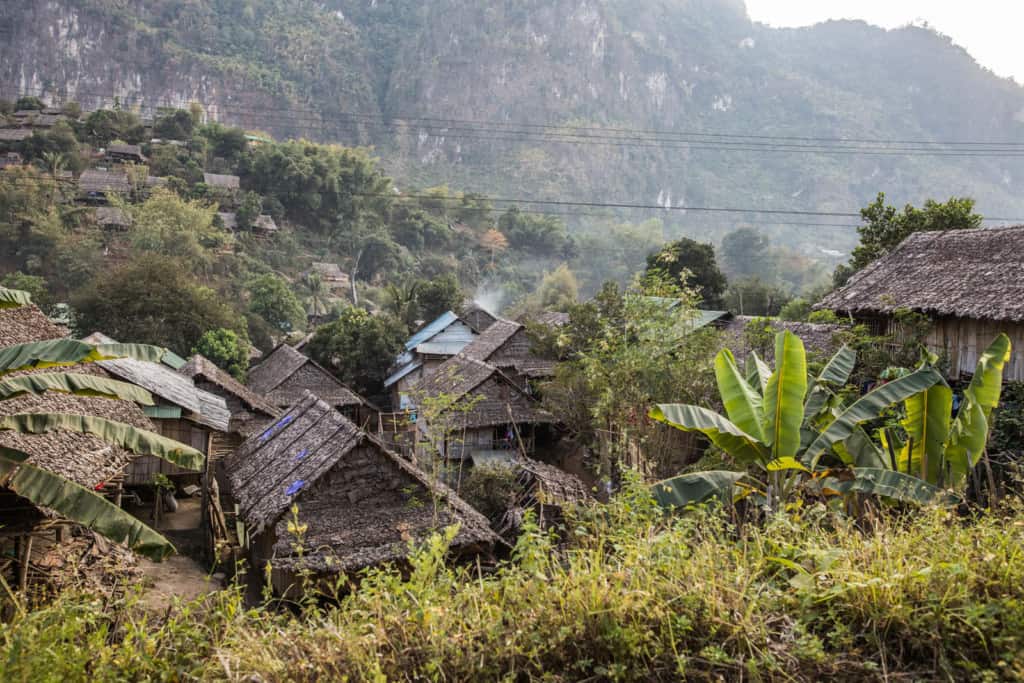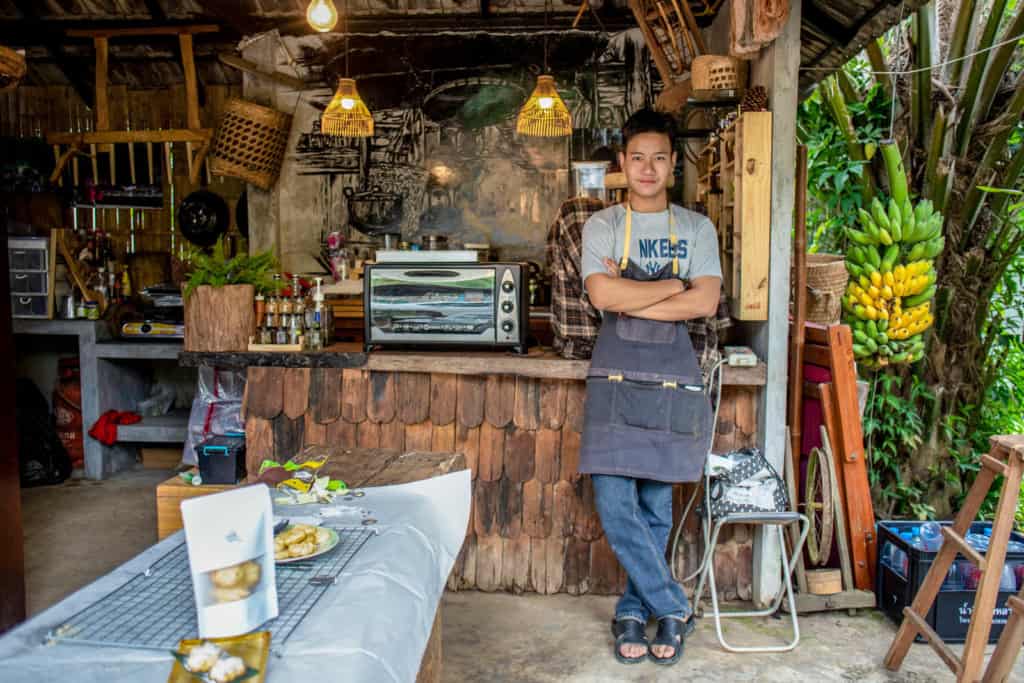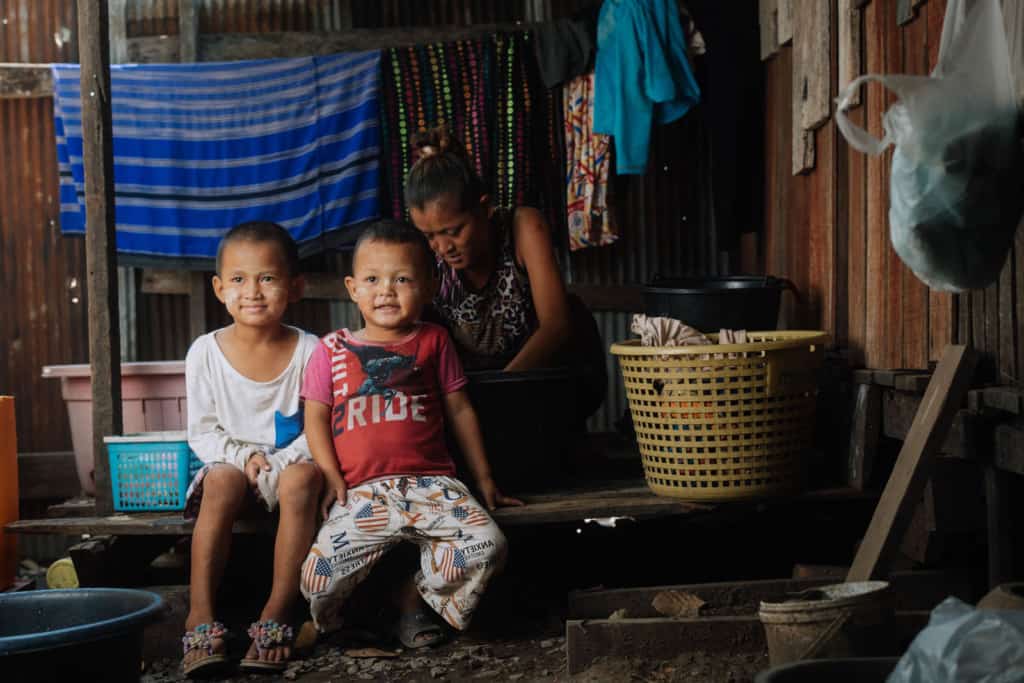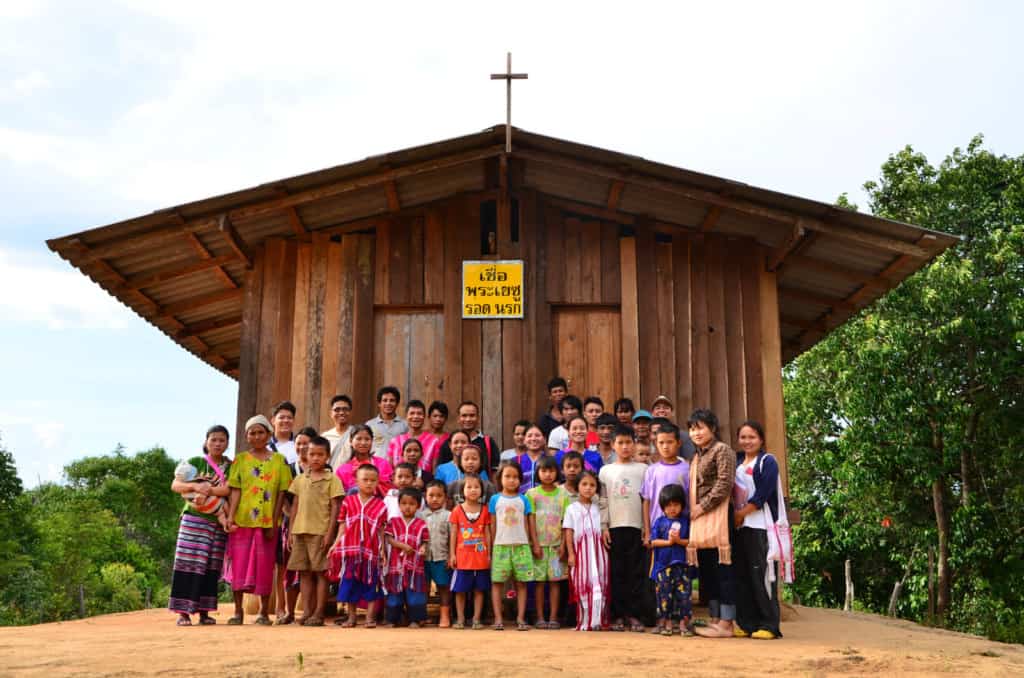 Do you want to keep learning about the beautiful country of Thailand?
Facts About Compassion and Thailand ›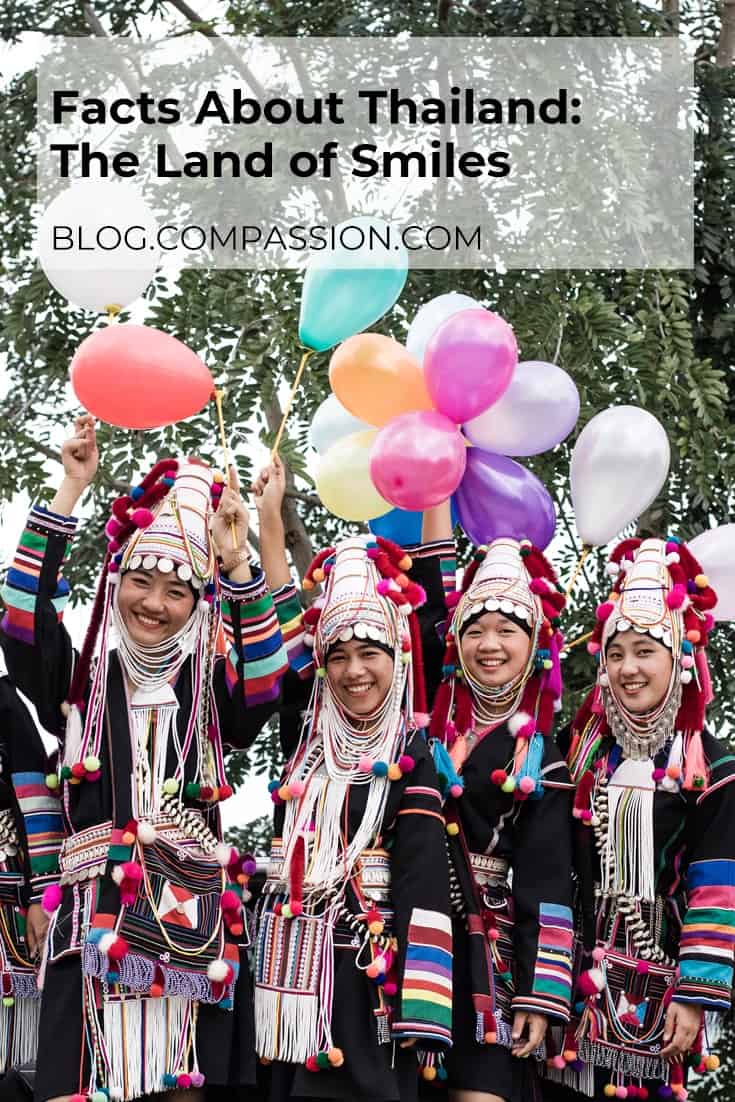 Each week on the blog, we're posting an article of facts about a different country where sponsored children live. Keep an eye out for the countries that interest you the most!