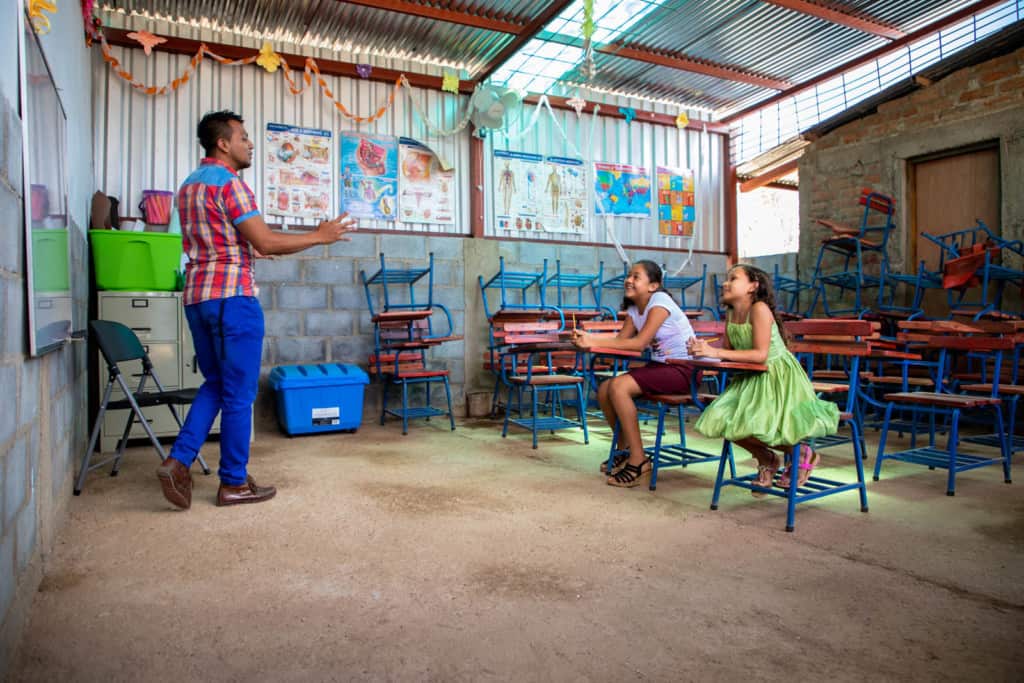 Nicaragua is home to 24 volcanoes — some of which are still active — and the largest lake in Central America, hence the nation's nickname "The Land of Lakes and Volcanoes." This beautiful country also boasts of pristine beaches met by turquoise Caribbean water, lush, green forests filled with tropical birds, and colorful cities defined by vibrant culture. And Nicaragua's beauty is found in more than just its places — it's also found in its people.
However, Nicaragua is also the poorest country in Central America. Like many other nations across the globe, it is one that still faces extreme poverty, discrimination and unrest. But, despite the challenges it faces, Nicaragua has much to teach the world about culture, resiliency and hope. That's why we'd like to share some interesting facts about Nicaragua with you today. Our hope is that you'll walk away with an even deeper understanding of what life is like for the nearly 70,000 precious Compassion-assisted children who live here.
Key Facts About Nicaragua
Here are some quick, interesting facts you should know about Nicaragua.
Population: 6,203,441
Capital: Managua
Official language: Spanish
Area: 50,336 square miles, which is slightly larger than the state of Pennsylvania
Economy: Nicaragua is the poorest country in Central America and the second poorest in the Western Hemisphere. An estimated 29.6% of the population lives below the poverty line. Agriculture and textiles combined account for almost 50% of the country's exports, with the three main exports being beef, coffee and gold.
Culture and Traditions of Nicaragua
Some of the most interesting facts about Nicaragua are found within the country's culture and traditions. Nicaragua is home to religious traditions dating back hundreds of years, colorful clothes, famous poetry, strong family ties and more. Let's dive in!
Religion: The Spanish conquests of the 16th century brought Catholicism to Nicaragua and many other Latin American countries. Since then, most Nicaraguans have practiced Catholicism. And until 1939, it was the established religion of the country. There was no separation of church and state. But, just over 70 years ago, the country's constitution changed to include freedom of religion. Today, 50% of the population identifies as Catholic and 33.2% identifies as evangelical.
Clothing: If you were to visit Nicaragua, you'd probably find that most people were dressed like you. However, you might also see some people wearing more traditional Nicaraguan outfits. For women, that typically includes long, loose cotton skirts and blouses that are often embroidered with bright colors. It also includes a shawl, jewelry and a flower in the hair. For men, the traditional outfit usually includes blue or white cotton pants, a white shirt, a red scarf tied around the neck and a hat. Men will sometimes also be seen wearing a "guayabera," which is a more formal cotton button-down shirt with two pleats. Sometimes they are even embroidered.
General culture: Like many other countries in Latin America, Nicaraguans value family, respect, dignity and trust. In fact, many households consist of six to eight people. Two other cultural pillars that are important in Nicaragua are poetry and baseball. Nicaragua is famous for poetry. The International Poetry Festival is held each February in Granada, Nicaragua. It draws poets and fans from around the world. One of Latin America's most famous poets, Rubén Darío, was Nicaraguan. Along with poetry, Nicaragua is also known for baseball. The favorite national sport of most of Nicaragua's neighboring countries is soccer, but that's not the case here. Yes, soccer is popular, but baseball is king. Nicaragua even has its own professional baseball league.
Music and Dance of Nicaragua
Music and dance play key roles in Nicaragua's lively and passionate culture. Nicaraguans listen to a variety of different types of music — anything from Cuban, Mexican, Brazilian or Panamanian to music from Europe and the United States. But the music most often associated with Nicaragua is a mixture of Spanish-influenced music and the sounds of traditional Indigenous musical instruments and styles.
The marimba is the national instrument of Nicaragua. Marimbas are typically made of hardwood plates that are placed over tubes made of either bamboo or metal. The tubes have different lengths, which causes them to produce different sounds and tones. The marimba can be played with either two or four hammers. The marimba is a popular instrument across much of Latin America, but in Nicaragua, it's held differently. The performer sits instead of stands, holding the instrument on their knees instead of resting it on a stand. A marimba is typically accompanied by a fiddle, a guitar or other percussion instruments.
Theater is also a very important part of the music culture in Nicaragua. Musicals and stage plays are very popular, and they are often performed during festivals. One of the most famous Nicaraguan plays is "El Güegüense," a satirical drama that combines dance and music with both Spanish and Indigenous theater. The play takes place in the colonial era of the 18th century. It's about an old Indigenous elder named El Güegüense who constantly outwits the Spanish officials who are trying to catch him. He is accompanied by dancers who wear wooden masks. The play is funny, sarcastic and extremely famous. In fact, in 2005, UNESCO called the play a "Masterpiece of the Oral and Intangible Heritage of Humanity."
Food and Drink of Nicaragua
The food and drink of Nicaragua is simple and wonderful. Many of their staples are corn based and often served with rice and beans. The food here is typically not spicy as it is in some other Central American countries, but it is delicious! Keep reading to find a few examples of popular food and drinks from Nicaragua.
Gallo pinto is a popular dish that Nicaraguans across the entire country eat. Typically, it's made of red beans, white rice and diced onions, all fried together in a large skillet. On the Caribbean side of the country, it's often fried in coconut oil, or a splash of coconut milk is added.
Nacatamales are the Nicaraguan version of a tamale. They are made with maize dough and stuffed with pork, slices of potato and "yerba buena," which is a minty herb. They're wrapped in a plantain leaf and boiled. Nacatamales are often eaten at breakfast with a cup of coffee.
Mango is a popular fruit in Nicaragua. Mangoes are available year-round, but the peak of harvest is in March and April. Sometimes Nicaraguans use the mangoes to make delicious jam. Learn how to make mango jam!
Chicha de Maíz is a fermented corn-based drink. The fact that Nicaraguans enjoy corn-based drinks is no surprise given that it's such a staple in their food. Chicha de Maíz often has a purple or pink tint, depending on the type of corn used. For example, using purple corn kernels turns the drink purple!
A Story From Nicaragua: Sewing a New Future
Despite the poverty he lived in, everything seemed to be going right for 17-year-old Victor. After growing up attending the local Compassion program and meeting Jesus, he was given the opportunity to serve as a leader in the church's youth group. That same year, he graduated high school and began working toward fulfilling his dream of attending nursing school.
However, just as college registrations opened, Victor's mother lost her job. Because she had been the family's sole income provider, this caused significant financial stress for the family. Even though Victor was able to start nursing school, he couldn't afford to pay for all his supplies, transportation, books and food.
The situation seemed hopeless, but it wasn't. Only a few months into college, Victor's problems were solved in an unexpected way.
Victor's Compassion center had started a sewing program aimed at providing income-generating opportunities to mothers in poverty. When they decided to also open it to the teenagers in the program, Victor jumped on the opportunity. Through the program, he discovered that he had a passion for sewing and was soon made the teacher's aide. And it was through Victor's leadership and passion that he found a way to pay for school.
Around this time, Victor's Compassion program decided to offer a scholarship to a student who exemplified good character. The center director noticed how Victor had seized the opportunity to gain a vocational skill and step up as a leader. She decided to give him the scholarship.
"The Lord's plans are perfect," says Victor. "And when I got the scholarship, I understood that he had been working in my life since I was accepted into college. The Lord is good, and the center has been a source of blessings in my life and the life of my family. Thanks to their support, and God's love, I can now go to college."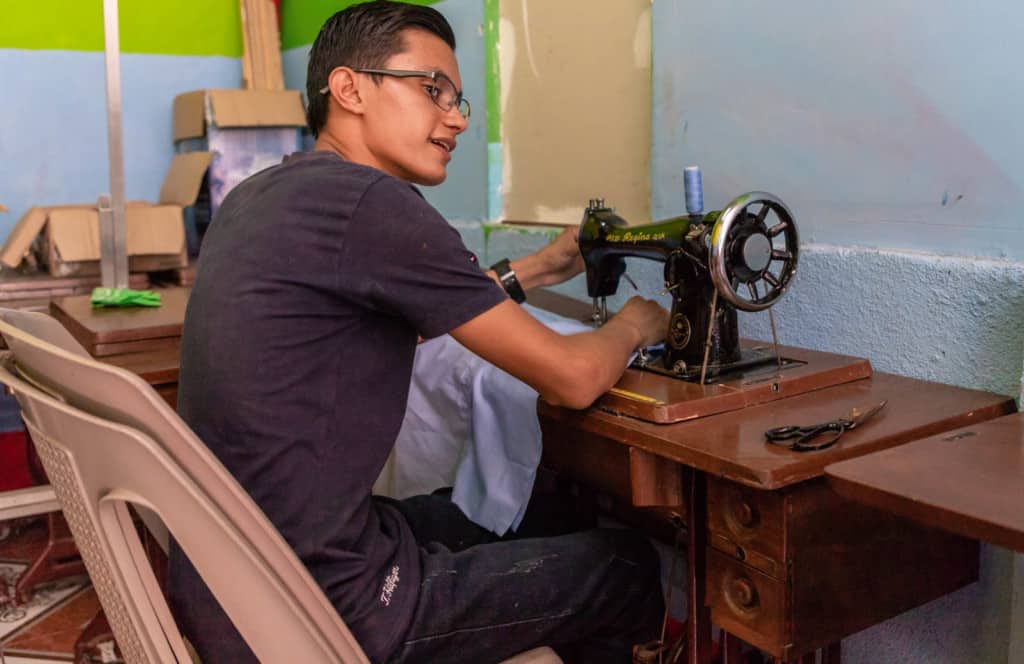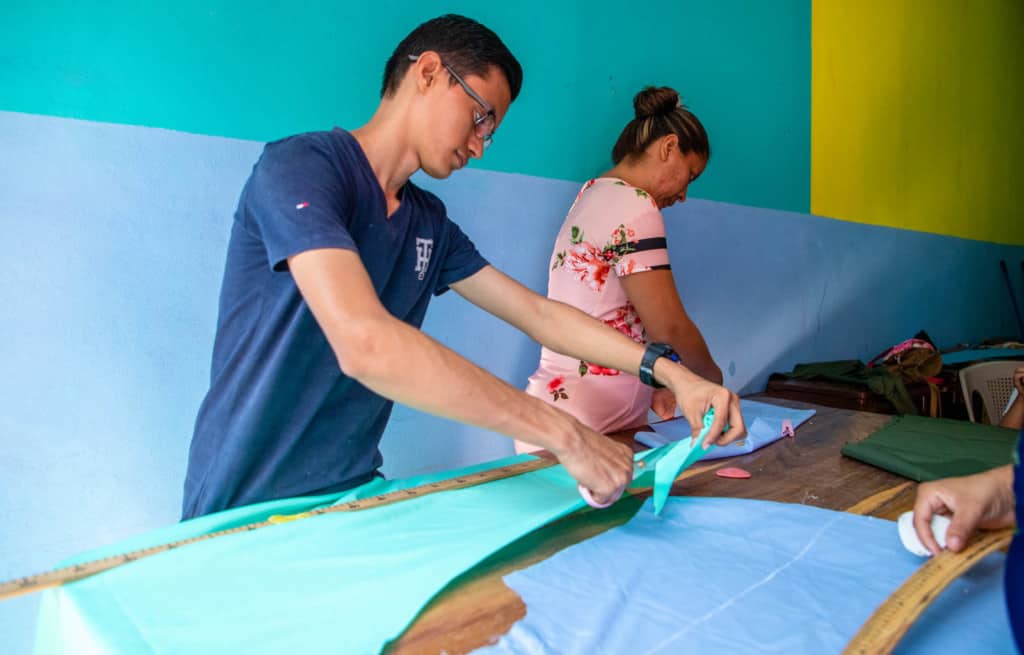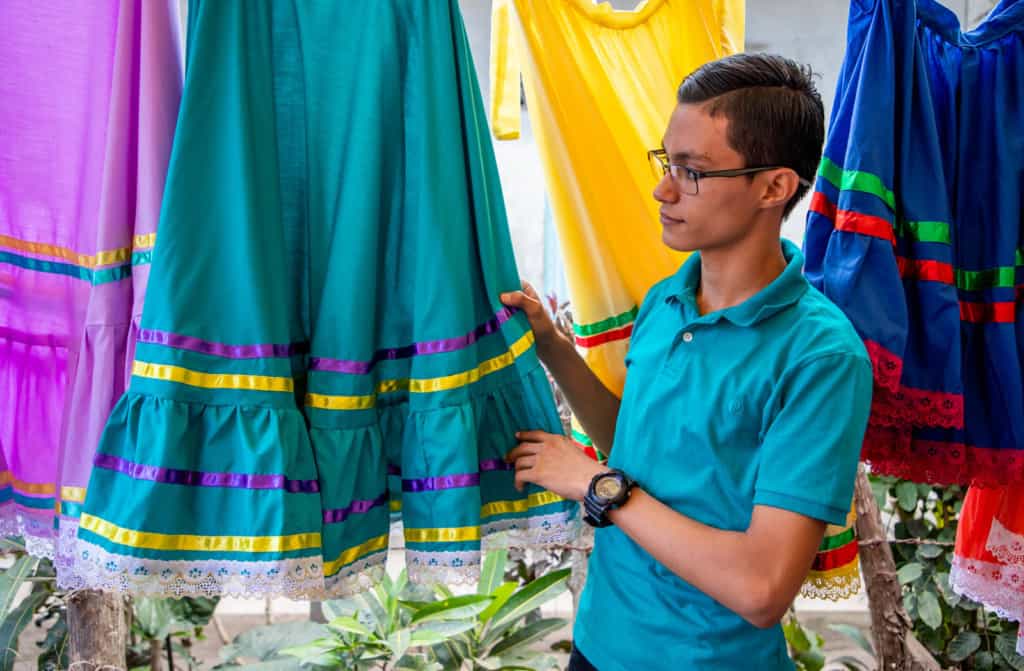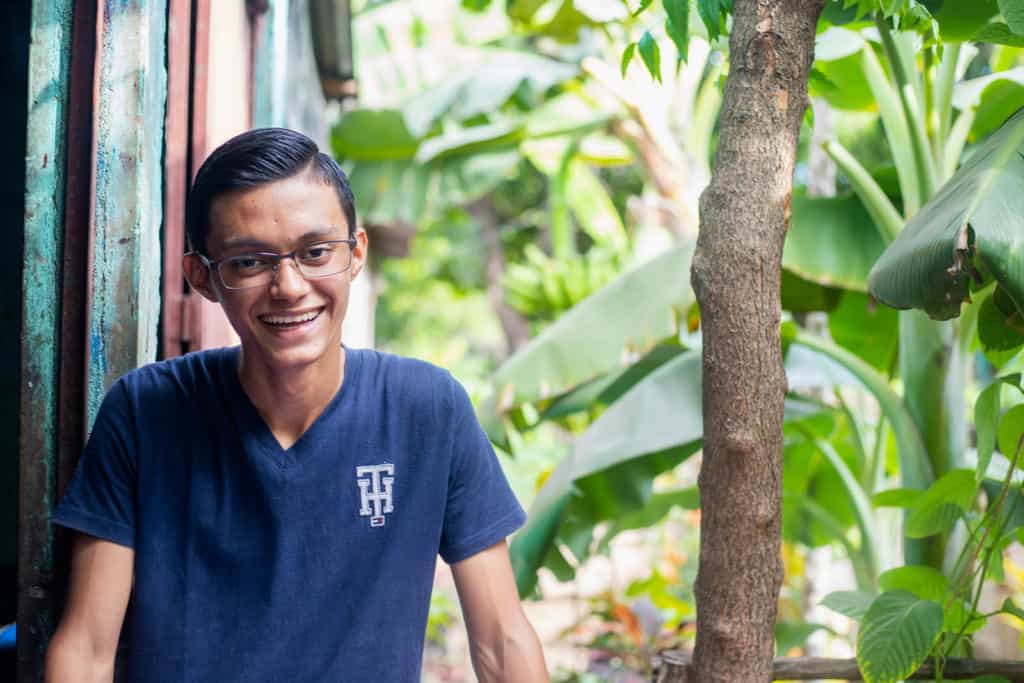 Read More Stories From Nicaragua
BONUS: Fun Fact About Nicaragua
Nicaragua is home to the largest lake in Central America, Lake Nicaragua. The lake's Indigenous name is "Cocibolca," and the Spanish referred to it as "Mar Dulce," or "Sweet Sea." Even though it's a freshwater lake, Lake Nicaragua is home to sharks, swordfish and tarpon.
Photos of What Daily Life is Like in Nicaragua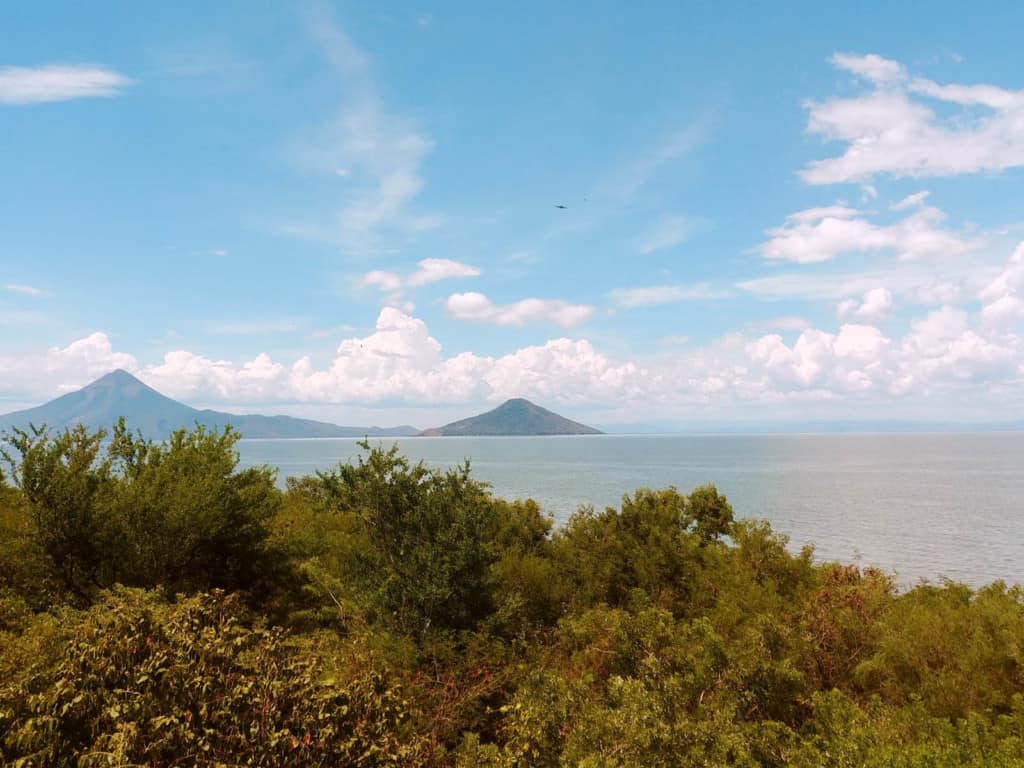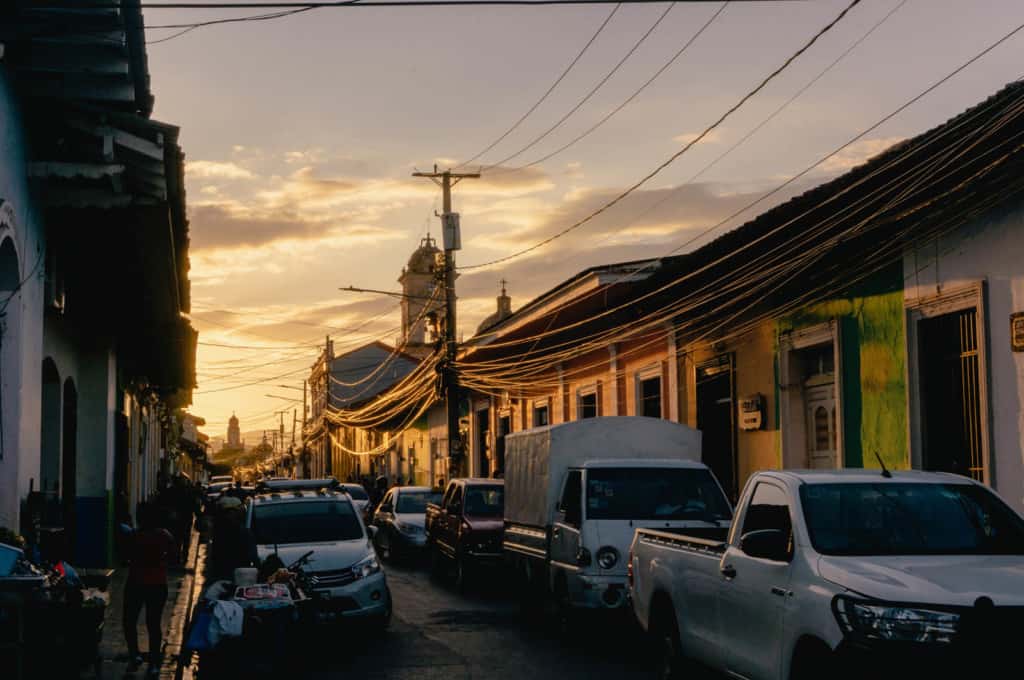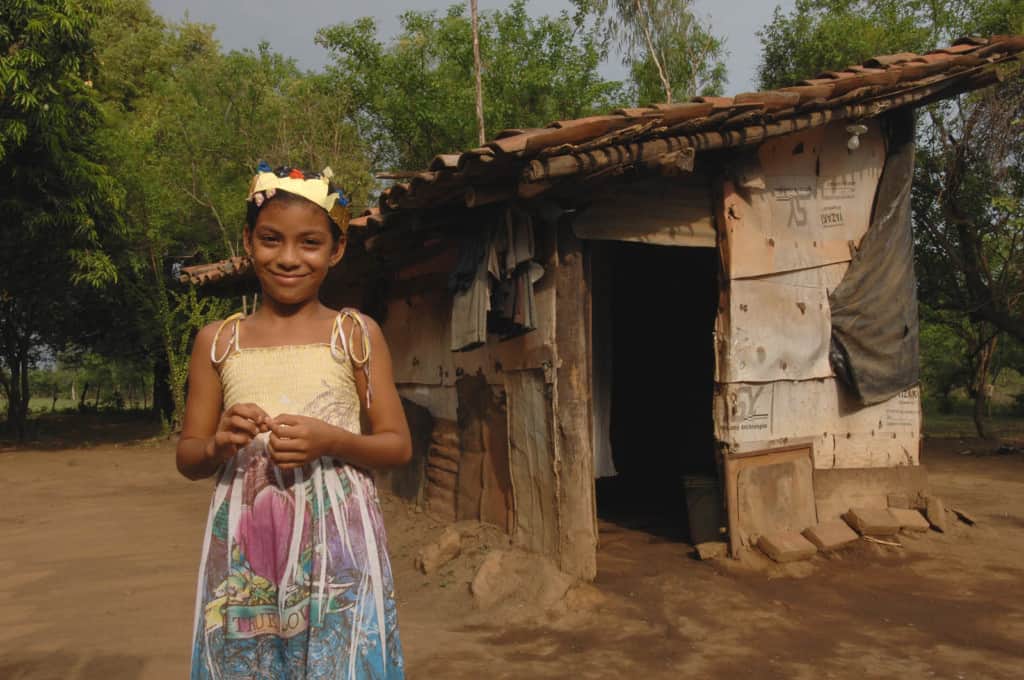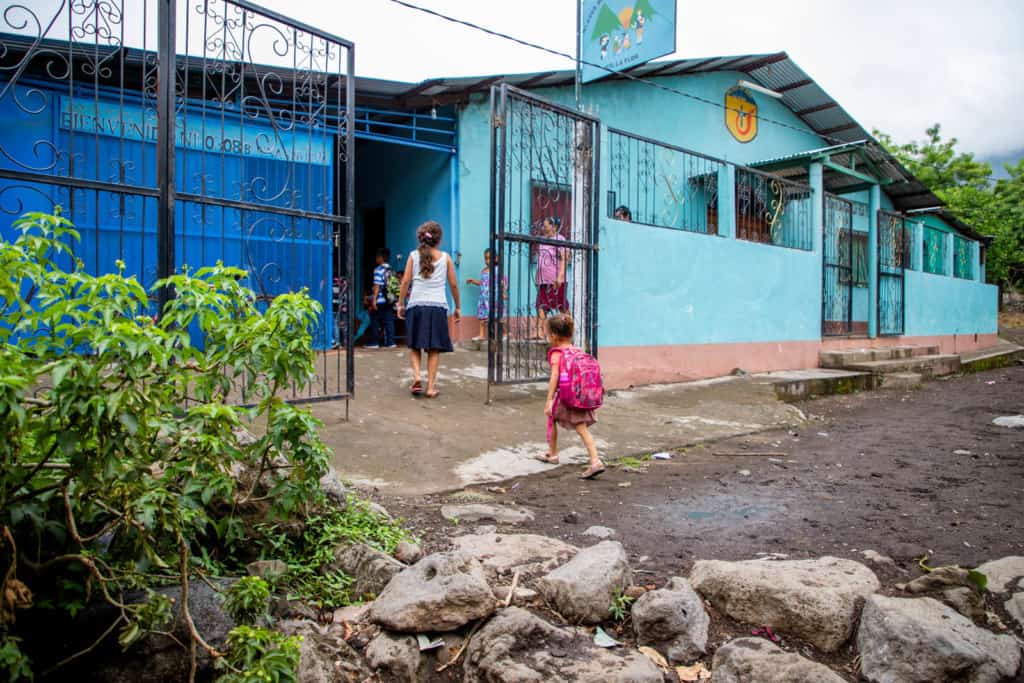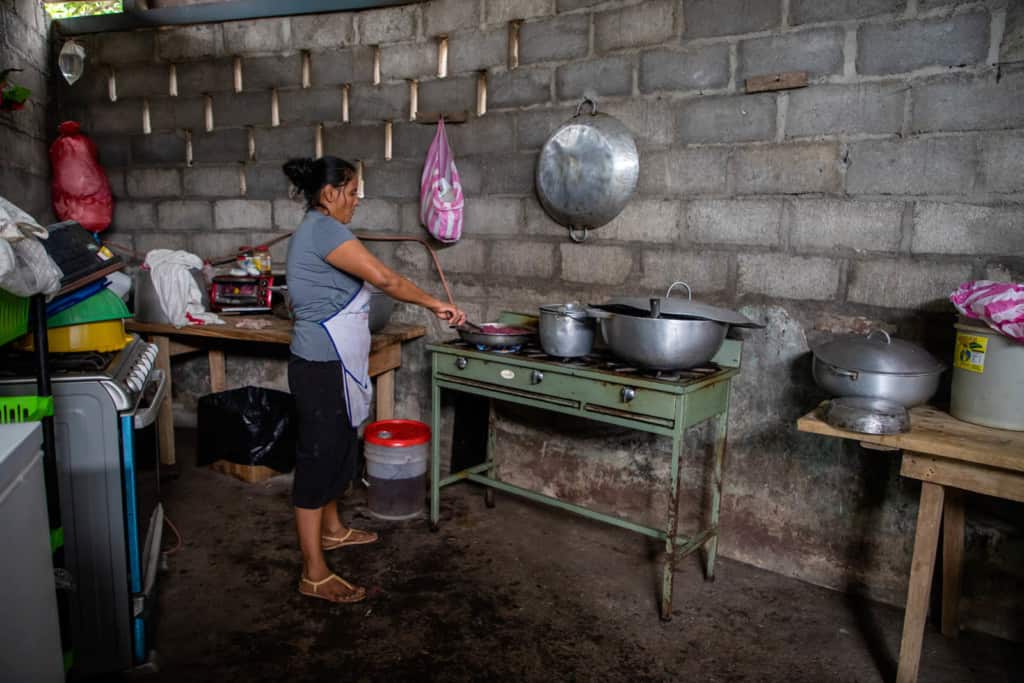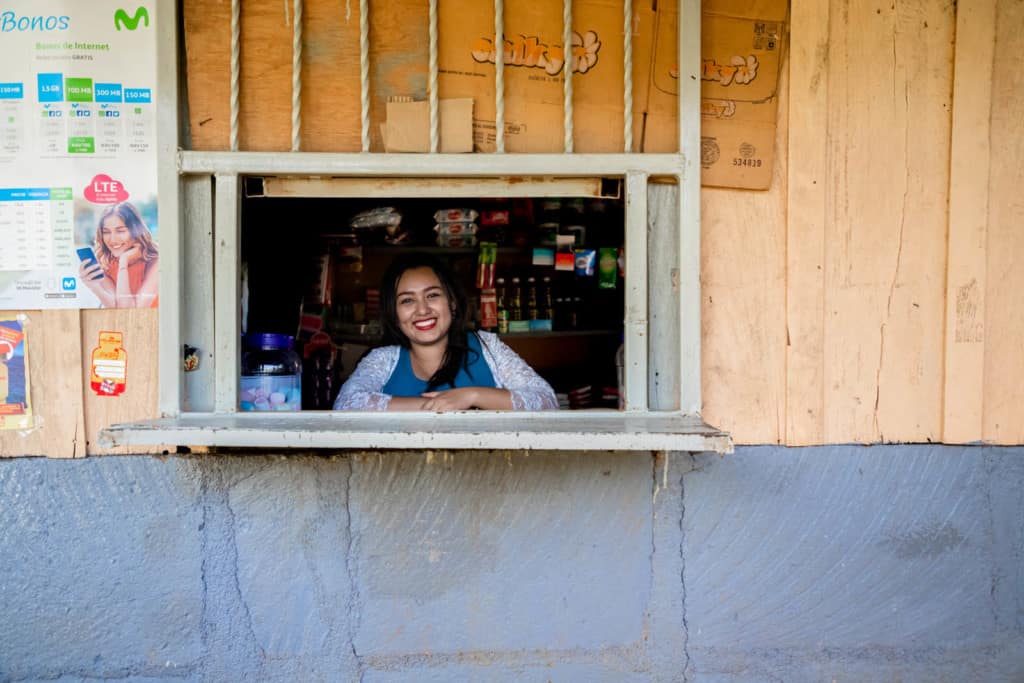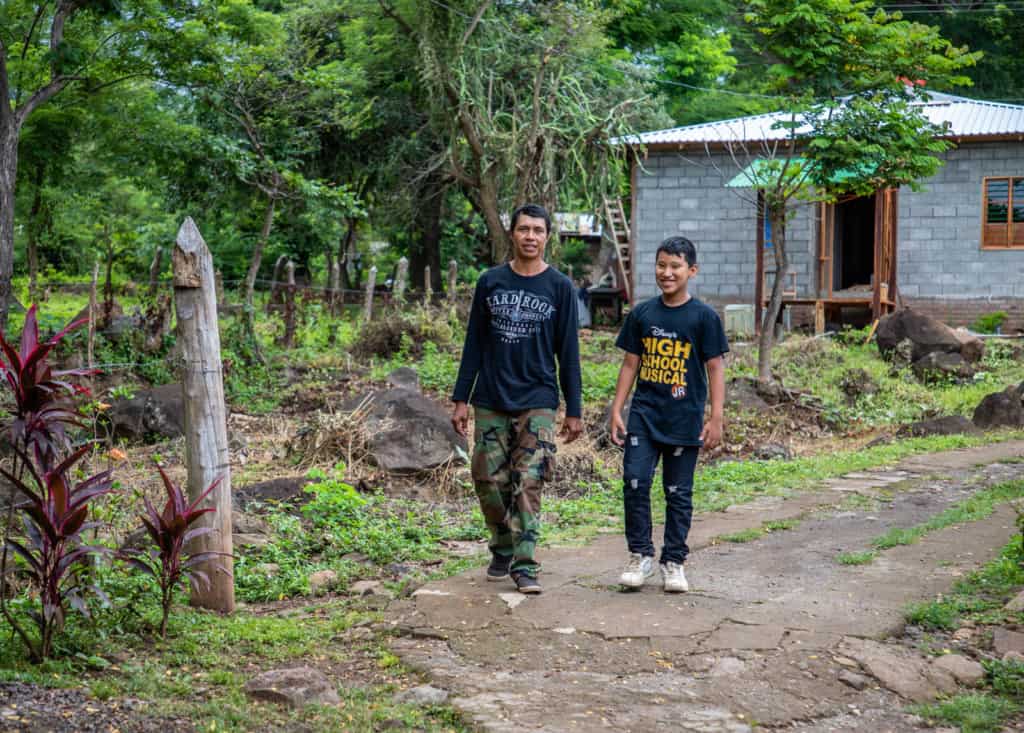 Do you want to keep learning about the beautiful country of Nicaragua?
Facts About Compassion and Nicaragua ›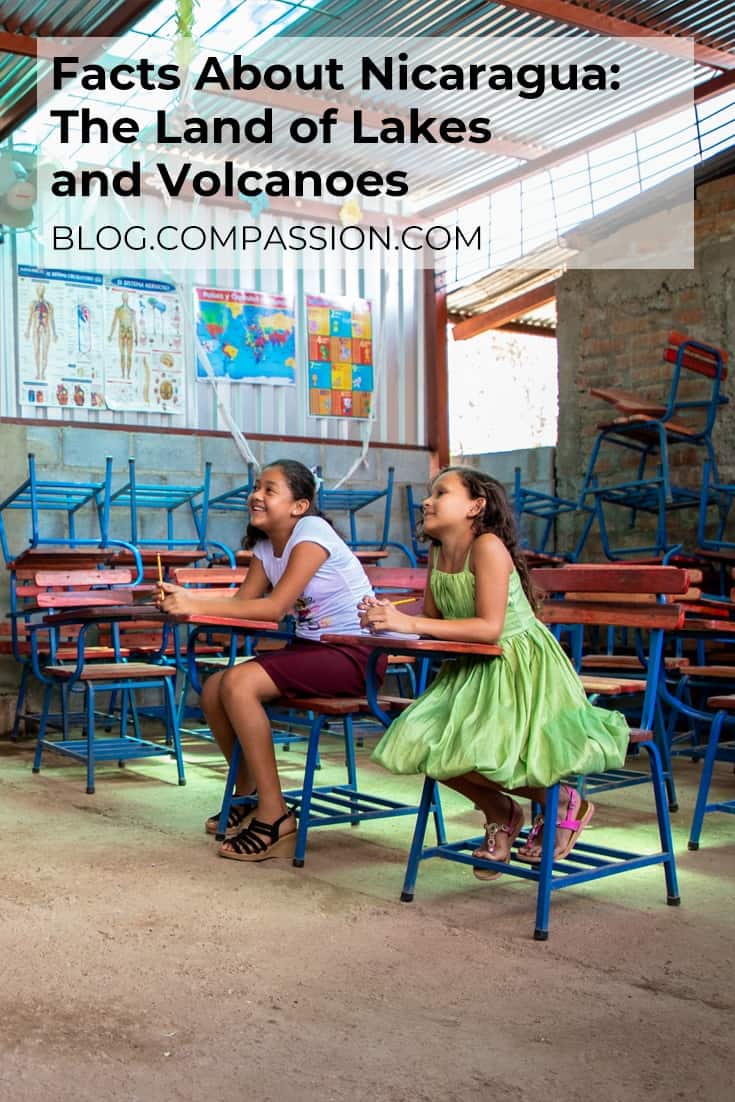 Each week on the blog, we're posting an article of facts about a different country where sponsored children live. Keep an eye out for the countries that interest you the most!