Home. It's supposed to be a place of safety and comfort. A place where kids can play and grow. A place where you and your loved ones can collectively exhale.
I've thought a lot about home lately. I live in the city of Colorado Springs and this has been nothing short of a heartbreaking summer for us.
On the west side of our city, more than 32,000 people were evacuated from their homes as a massive wildfire burned out of control. This fire destroyed 346 homes and damaged multiple others.
Living about six miles from the epicenter of the fire, my husband and I watched in utter shock as the fire overtook our mountains. For a couple of surreal, sweltering weeks in June, our devastated city felt panic and uncertainty about the safety our homes.
Even those far from the evacuation zone were packing up precious belongings, prepared to leave at a moment's notice.
What would it be like to live in a house that was at constant risk of being taken from you — not just for a few weeks, but week after week, year after year?
Squatters in Ghana, including many sponsored children and their families, deal with this reality daily.
Just a week before the fire hit Colorado Springs, I co-led a Compassion sponsor tour to Ghana. There, we had the opportunity to visit a couple of homes.
Home visits are always staggering to me as we crowd into tiny homes. However, this home was different because it wasn't tiny. It was actually a lot bigger than my own home in America. But there was nothing safe about it.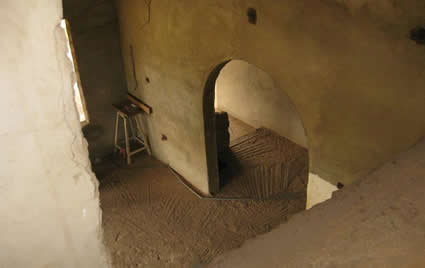 Joel, his mother, and her husband live in a room in this unfinished home in Accra, Ghana.
In Ghana, if someone has money to start a home, they start it. They put in stairs or lay concrete. Perhaps months later, they make some more money and add to the home. The home Joel and his family live in has been in progress — thus unfinished — for about five years.
Joel's family lives as squatters with five other families. The unfinished home is susceptible to all sorts of danger. When floods come, they cannot close windows or doors. When thieves come, there are no locks.
The five families all share one communal bathroom. And believe me … there's no porcelain toilet in there.
I try to imagine the constant chaos squatters must endure.
Yes, they have a place to go for now. But what happens when the homeowner finishes construction? Or simply decides he wants them gone? They are once again homeless and back on the streets, looking for another place to stay.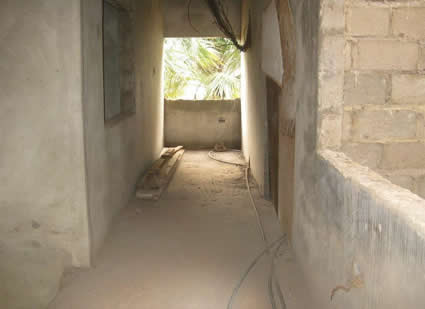 The month of June forever changed my view of home. My mind flashes between images of Joel and his family in their precarious home in Ghana, and blazing flames jumping across familiar mountains and threatening my home town.
Whether remembering my new friends in Ghana or reflecting on life here at home, I am certain of one thing. God cares, and in Him alone there is safety.
What makes your house a home?