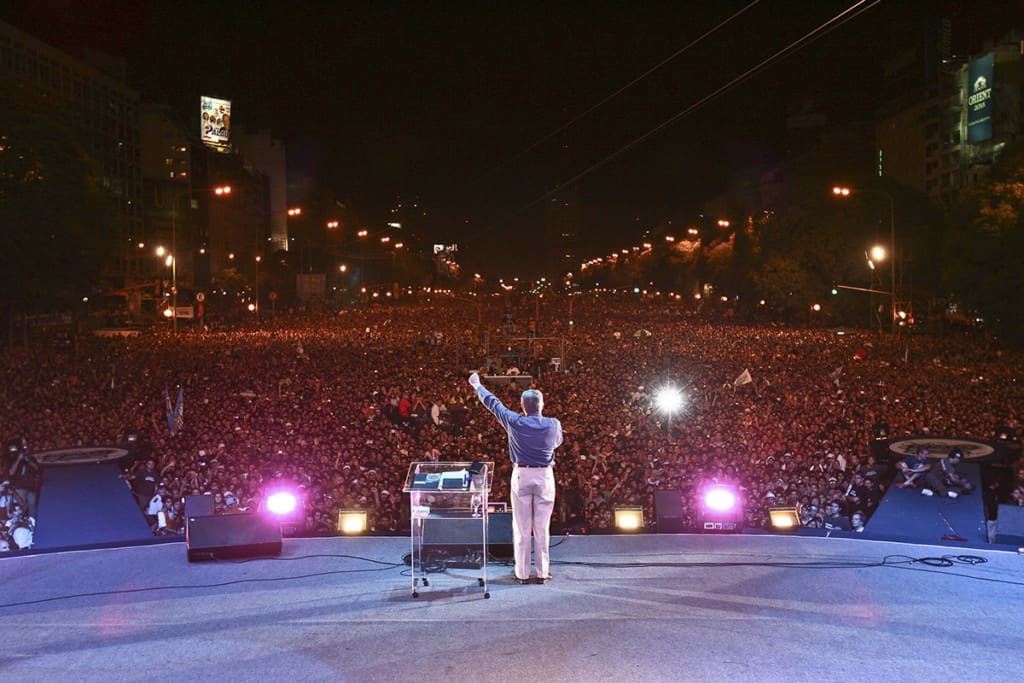 Luis Palau went to be with the Lord on March 11, 2021. He was 86 years old.
For more than 65 years, Palau preached, taught and wrote about the gospel of our Lord Jesus Christ. Originally from Argentina, Palau always had a big heart for the Spanish-speaking world. As the Lord blessed his ministry, he shared the clear Christian faith in 80 nations and to an estimated 1 billion people through his citywide festivals, television programs, radio programs and writings.
Palau was known for his genuine love for people, kindness and big smile. Toward the end of his life, Palau said,
"I have no regret in pouring out my years, from the time I was a boy, for the sake of the Good News. If I was given a thousand lifetimes, I would dedicate them all to the same calling."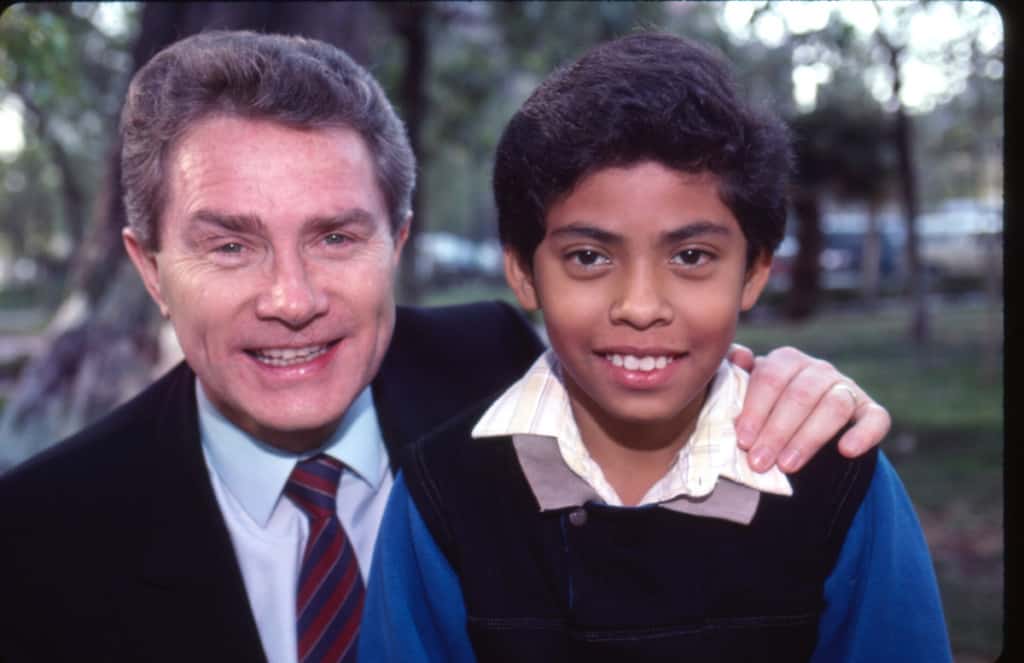 A dear friend of Compassion, Palau, his organization and Compassion have supported and cheered each on for years. Palau took opportunities to visit Compassion children around the world throughout his life and once visited Fernando, a child the Palau family sponsored. At the time, Palau said he appreciated, "finally seeing someone face to face I've been praying for …"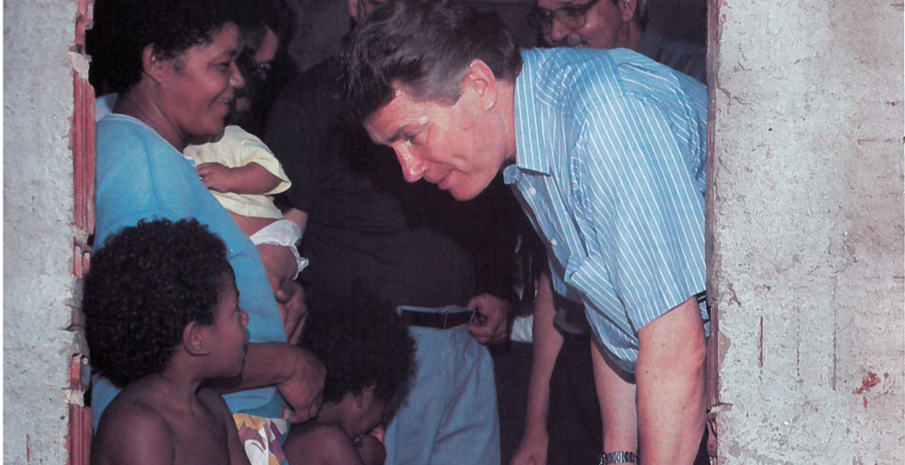 Upon hearing the news of Palau's death, Compassion President Santiago "Jimmy" Mellado tweeted:
As a child growing up in Latin America, I remember often listening to Luis Palau's amazing words about Jesus on the radio. Thank you dear friend for leading us to know and walk with Jesus. You will be deeply missed. https://t.co/sJNZ631i2n

— Santiago "Jimmy" Mellado (@jimmellado) March 12, 2021
Palau's beautiful life and ministry was shared in the 2019 feature film "Palau." Gaston Pauls, the actor who played Palau in the film, was deeply impacted by his life and ministry. He shared this tribute on Instagram, expressing gratitude for the millions of lives — including his own — that Palau touched.
The Palau Association recently sent out what would be Palau's final challenge to believers around the world, "Never let the fire of evangelism fade. Stand strong for the Gospel!" Many remember how he always loved to quote the famous Corrie Ten Boom poem:
When I enter that beautiful city, And the saints all around me appear, I hope that someone will tell me: it was you who invited me here.
Surely, he is hearing just that and many times over! When such a hero for the gospel of our Lord Jesus Christ goes to his reward, we are all reminded of these words from the prophet Isaiah,
"How beautiful upon the mountains are the feet of him who brings good news, who publishes peace, who brings good news of happiness, who publishes salvation …" (52:7)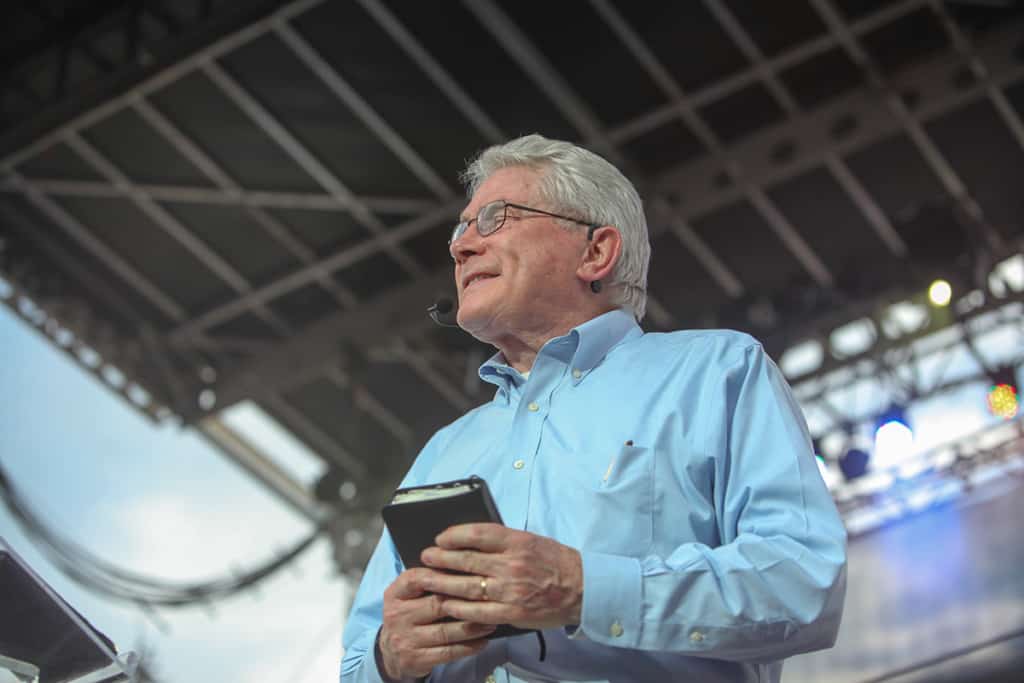 We all have people in our lives with such beautiful feet, those who have pointed us to Jesus and showed us the love of God. As we thank God for a life well lived, let's pause and also thank God for the many people who, like Luis Palau, have faithfully shared the good news with us.
---
Luis Palau photos courtesy of the Palau Association.