We've just crossed an important milestone. Two million children living in poverty are now being loved and protected in Jesus' name thanks to our compassionate church partners and supporters around the world — people like you! Two million lives changed. Can you believe it?
I'm deeply humbled that we get to join God in this amazing, life-transforming work. And today, I hope you'll join the whole Compassion family in celebrating and praising God for each child and for every child advocate serving the movement of releasing children from poverty in Jesus' name.
As we celebrate this significant milestone and the very children we get to come alongside, I want to say thank you.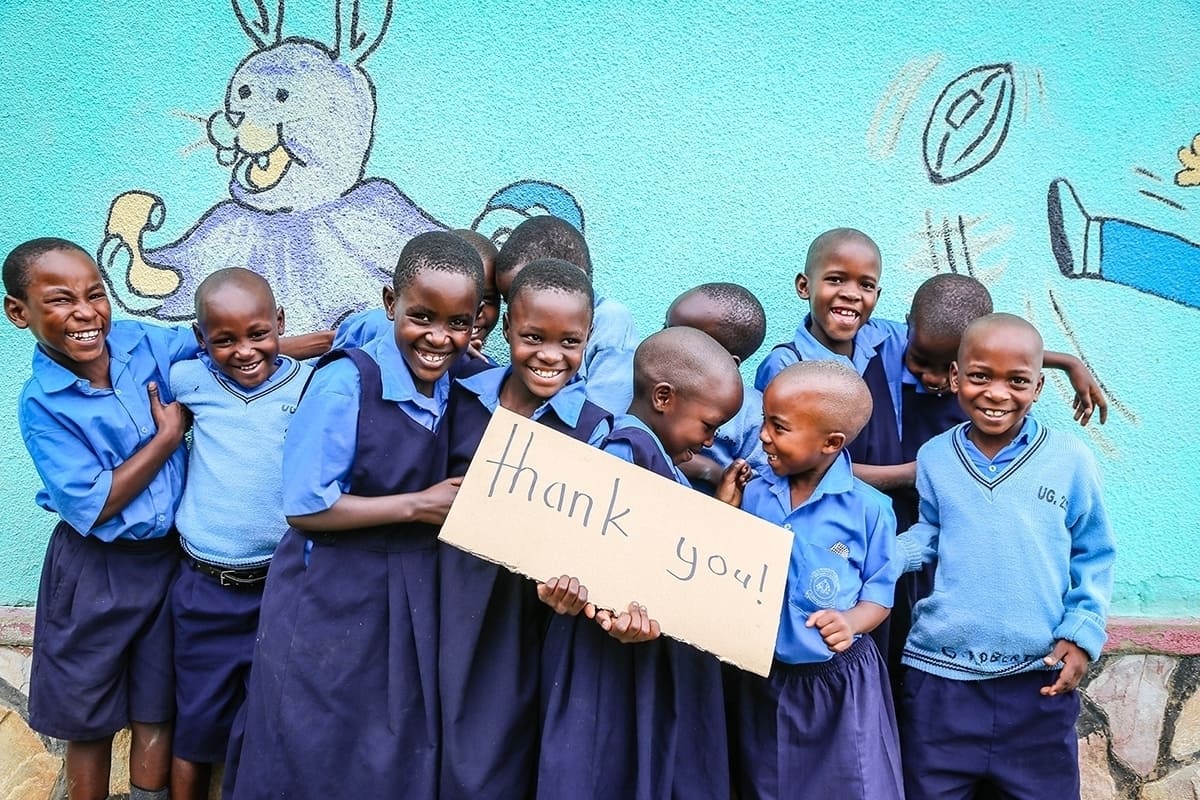 We can't thank you enough for making it all possible!
Thank you to every supporter, church partner, staff member, and volunteer. For every prayer you've lifted to God on behalf of a child in need. For every letter of hope. And every freely given gift. You are demonstrating God's love and changing lives.
How the Frontline Church Uniquely Ministers to Children
As we mark this occasion, I want to highlight one of our church partners in West Africa.
I had the privilege of recently traveling to Ghana, a country where we intend to grow our ministry significantly. And I came back with an even deeper appreciation for the remarkable churches on the front lines of poverty. They are truly the hands and feet of Jesus and our ministry.
We serve over 7,000 Frontline Church Partners who care for children across 25 countries.
They provide opportunities for each child to access education, preventative and curative health care, to build a relationship with a loving and caring sponsor and to learn from the teachings of Jesus.
Meet Elaine
As an example of the extraordinary people behind this work, I'd like you to meet Elaine.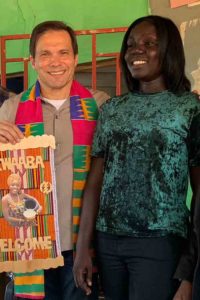 Elaine grew up in a more well-resourced area of Accra, Ghana. But she knew God was calling her to serve and love children living in desperate poverty.
God led her to a small village in Ghana. And on her first night in the community, she slept on a mattress on the floor with a single lantern.
"Are you sure you want to stay here?" asked her mom, who accompanied her on the trip.
But Elaine was confident God was calling her to serve these children.
Elaine went on to adopt a child from the center and to lead Compassion's efforts there as project director.
I got to see firsthand what a phenomenal leader she is with a beautiful heart for the children she cares for. And I can tell you, it's incredibly humbling and inspiring to see someone give and love as sacrificially as Elaine does.
She reminds me that one person can be a light in a dark world. And how God can use that light to shine on a whole community for His glory.
It was an honor to meet Elaine and the amazing team she serves with, including our project facilitator, Samuel, as well as the pastor and chairman of the local church. They live our mission of releasing children from poverty in Jesus' name every day. Just like each Frontline Church Partner that uniquely cares for the 2 million children God has entrusted to us.
God is Calling Us to Reach Even More Children in Poverty
It's so important for us to celebrate the beautiful, kingdom-building work taking place in partnership with the local church. But as we do, I also want to ask you to pray.
Pray for the children we're not yet serving.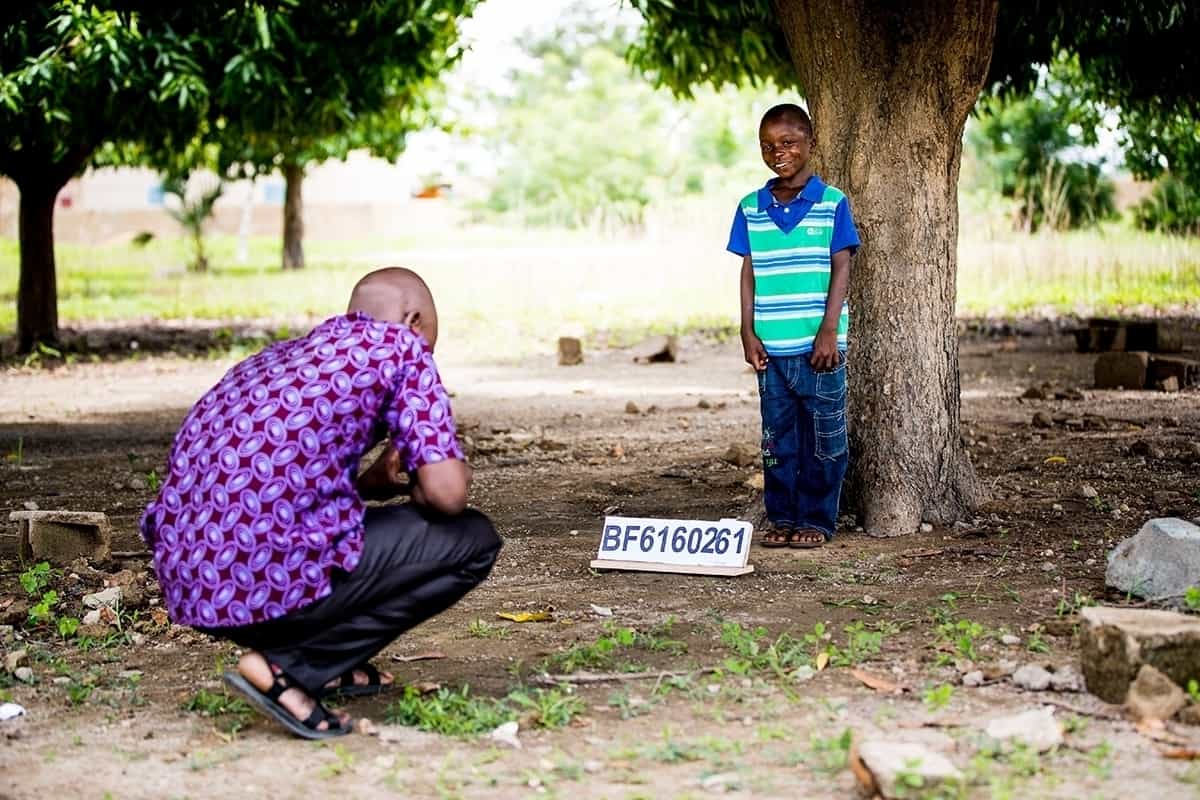 Each of the 2 million children Compassion serves is deeply important. But there is much work to be done to serve the rest.
Today, there are 1 billion children living on $5.50 or less per day throughout the world, according to World Bank research. And nearly 385 million children are living in extreme poverty at $1.90 or less per day.
That large of a reach may seem impossible from a human perspective. But nothing is impossible for God!
Lastly, please pray for Jesus followers to be compelled to move to action to love and serve children in poverty.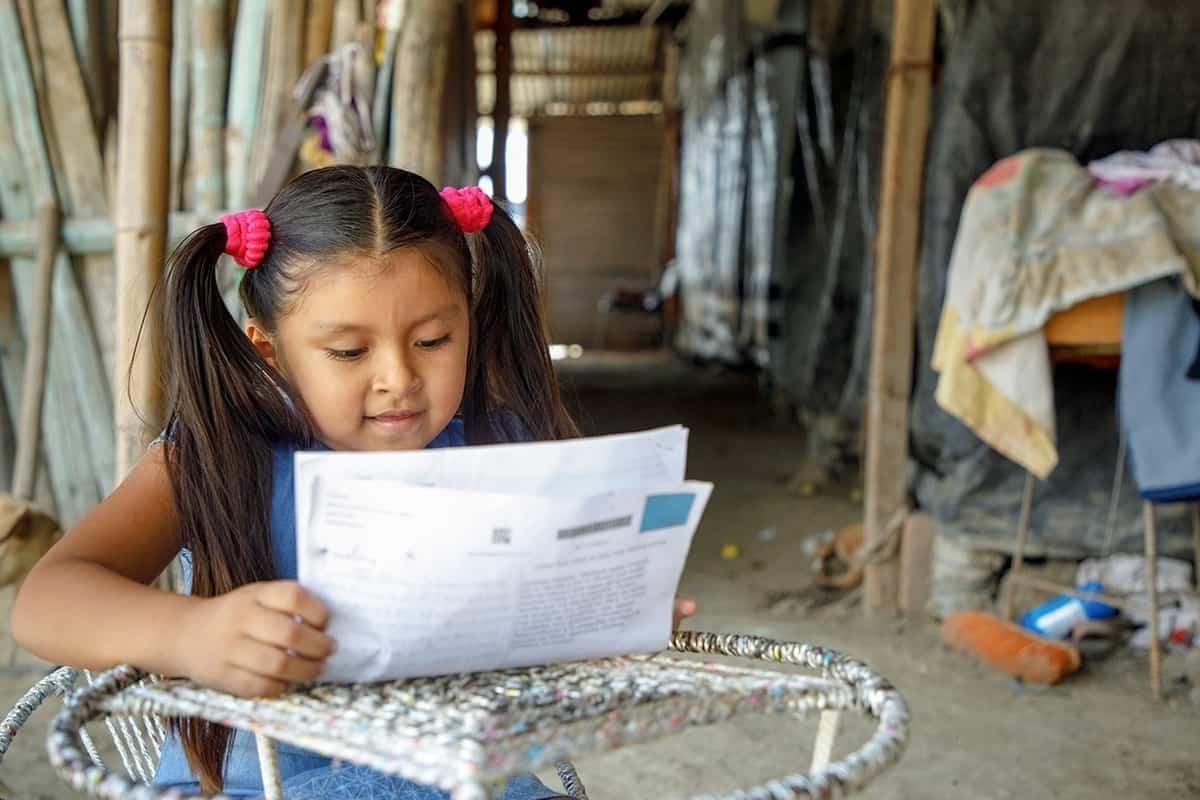 God is working to release children from poverty. And God is constantly calling His children to join Him to care for the most vulnerable people in our world today.
Of course, only God knows how many people truly claim the name of Jesus as a disciple, but we estimate as best we can that there are at least a half a billion Jesus followers in the world. The resources and the calling are there within the church to serve every child in need.
It's pretty amazing to consider that it took 56 years for Compassion to cross the 1 million registered child mark in February of 2008. And now, just under 11 years later, we're privileged to be serving the second million.
That tells me that God's movement for children in poverty is accelerating. And it inspires me even more to prepare for the greater harvest that we trust He wants to bring in the future.