I know my world is about to be rocked. Gutted. Opened up and laid out. And I know that my initial reaction will be to put my hand out in caution. I will say,
"You! You stay right there. Don't come any closer. Not one more step. I am not strong enough for you."
My flesh and spirit go back and forth. Let truth in, my spirit requests. No thank you, I am quite comfortable here, my flesh concretely responds.
My first trip out of the country to experience poverty had me balled up inside and out like a fist clasped onto dear life. How could I witness poverty and not be destroyed from sorrow? The thought was too much to bear.
I knew I had to retrain how I was internally processing what my first mission trip would be like.
Retraining how I think has been so vital. I have noticed that my quiet, unspoken thoughts have been starting point for my words and then actions. And then how I filter everything I encounter.
I needed to retrain my thoughts so that when I saw poverty, when I knew I would need to kneel down in dirt and disease to encounter a child, I would do so without hesitation. I would be able to take in the most important thing, a precious child made in the image of the King.
So I opened the Bible. I needed a verse.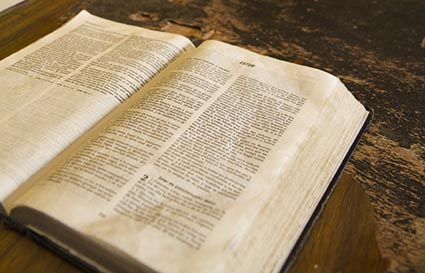 If there is one thing I have learned in my walk it is that the truth really does set you free. And the truth can be found in the Word and the truth must live in my heart.
So I can filter correctly. So I can respond lovingly. So dirt and disease and impossibilities all of a sudden are the backdrop. Not the star.
I memorized Isaiah 62:4 (ESV)
You shall no more be termed Forsaken,
and your land shall no more be termed Desolate,
but you shall be called My Delight Is in Her,
and your land Married;
for the Lord delights in you,
I will admit, it is an odd verse to memorize to help me retrain my internal thinking about poverty and why I need to do something. But when I first read this verse, my eyes welled up.
I couldn't help but think how poverty can make a child feel forsaken, forgotten…and I could not help but want to sit with each child I encounter and let them know that the King finds great delight in who they are.
In fact He has named us, "My delight is in her."
I carry it with me in my heart so that one day when my world is rocked without warning I can filter correctly, respond lovingly, run swiftly into the arms of the only One who can secure me.
This month we are hosting a link-up for the Compassion Blogger Network. What's a link-up? You can learn more by signing up on the Network today.
After you sign-up, check-out our most recent assignment, post about it and add your URL below.
This is also a blog hop! Below is an option to grab the code for this link-up and to embed the link list into your blog post.