This story was orginally published on December 23, 2010
---
In December 1993, a thief broke into our house and stole our Christmas gifts.
My sister and I were sponsored and we received many gifts from our sponsors. Her sponsor was from Australia, and there were kangaroo images printed on all her letters.
Some of the precious gifts we received were mattresses and bedding, school shoes, sports gear, traveling bags, Bibles and utensils.
These, however, attracted the attention of our neighbors in the slum.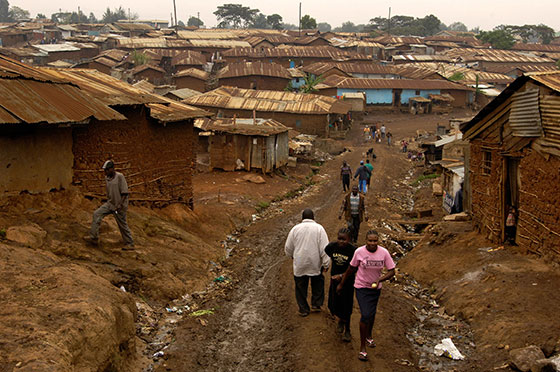 Christmas was my happiest day of the year because I had a chance to wear new clothes, sing carols at church, memorize Bible verses, and have a special meal. On that day, my sister and I would wake up very early, take showers, dress into our new clothes from our sponsors' Christmas gifts, and run excitedly to church.
We always resembled each other and people would mistake us for twins. We were like two little bunnies. A lot of times, people would stop us on the way to church to offer gifts or give us a few coins to put in the offering basket.
But this particular Christmas things were to be different. A thief stole our Christmas clothes inside the only "closets" we had: our traveling bags, just a week before Christmas.
My mother was an early person. I guess she believed the English saying, "The early bird catches the worm." She woke up that morning to find our door flung open and her box suitcase abandoned outside, by the corner of our house. (more…)