Have you ever wondered what daily life is like in the Amazon jungle? Many of the children living in extreme poverty live in the most remote places in the world. In South America, Compassion serves children who live in the remote jungles of the Amazon basin from Bolivia to Ecuador to Peru.
Take a peek into what it's like for sponsored children who live in the Amazon jungle of South America by following a day in the life of 8-year-old Enán from Peru. Enán lives with his family in the small community of San Miguel. This captivating village is surrounded by green trees and lush vegetation. It's two hours to Moyobamba, the nearest big city of about 50,000 people and one of the most impoverished communities in the region.
Time to Wake Up!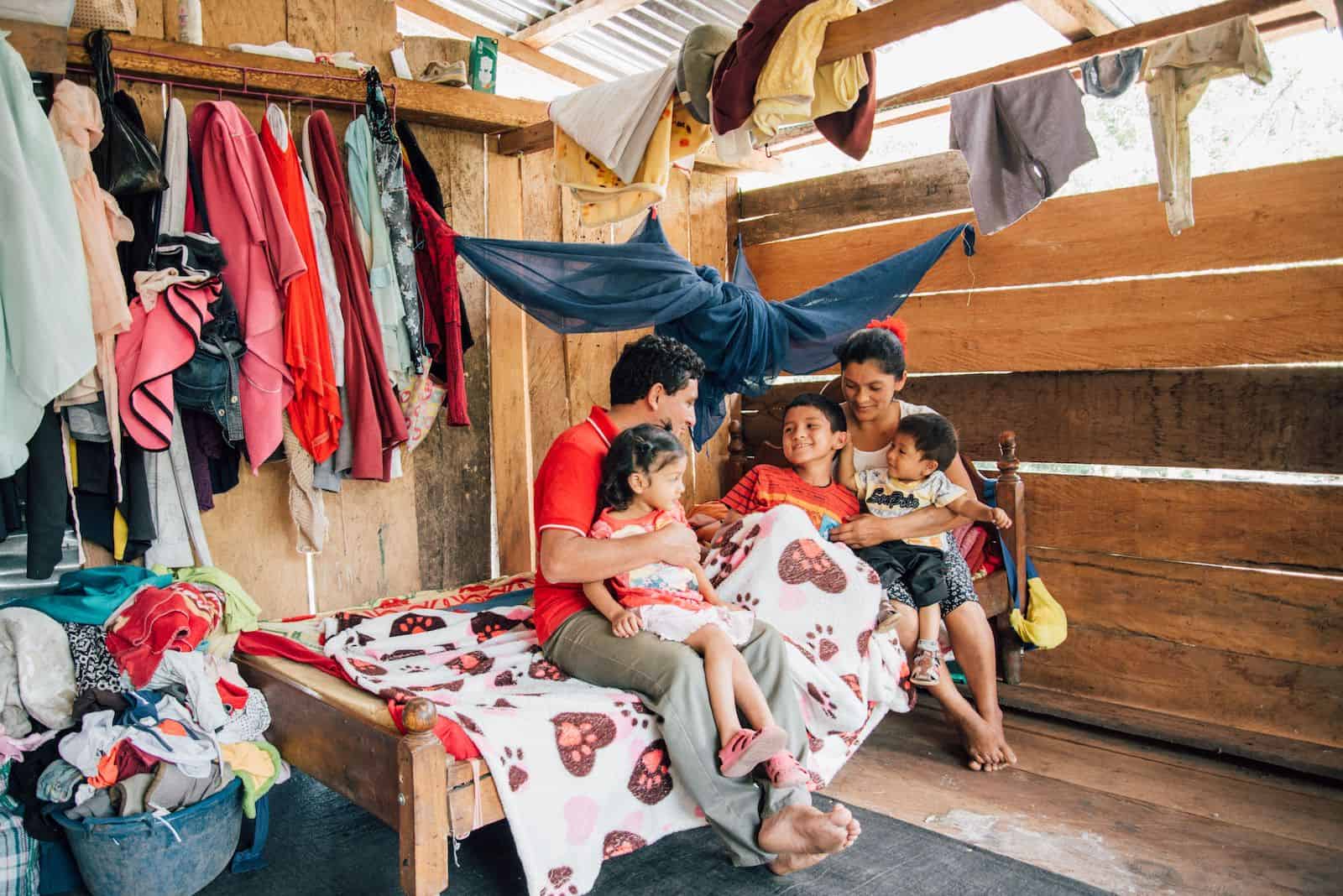 It's 5:30 Saturday morning, and the first rays of light are shining into the home of the Alarcón family. Enán feels the warmth of the sun on his face and hears the animals rustling around outside. It is time to start a new day.
All the families in the village wake up very early. They must make the most of the sunlight, since there is no electricity in their community. Besides, the heat is suffocating later in the day, reaching 104 degrees some days.
Enán's house is a typical jungle house, made of wood with a woven-palm roof. But life in the jungle means enduring sudden, heavy rainstorms, with lightning and thunder. Therefore, the Compassion center provided corrugated iron sheets for the family to put above their rooms as protection from leaks.
Breakfast Time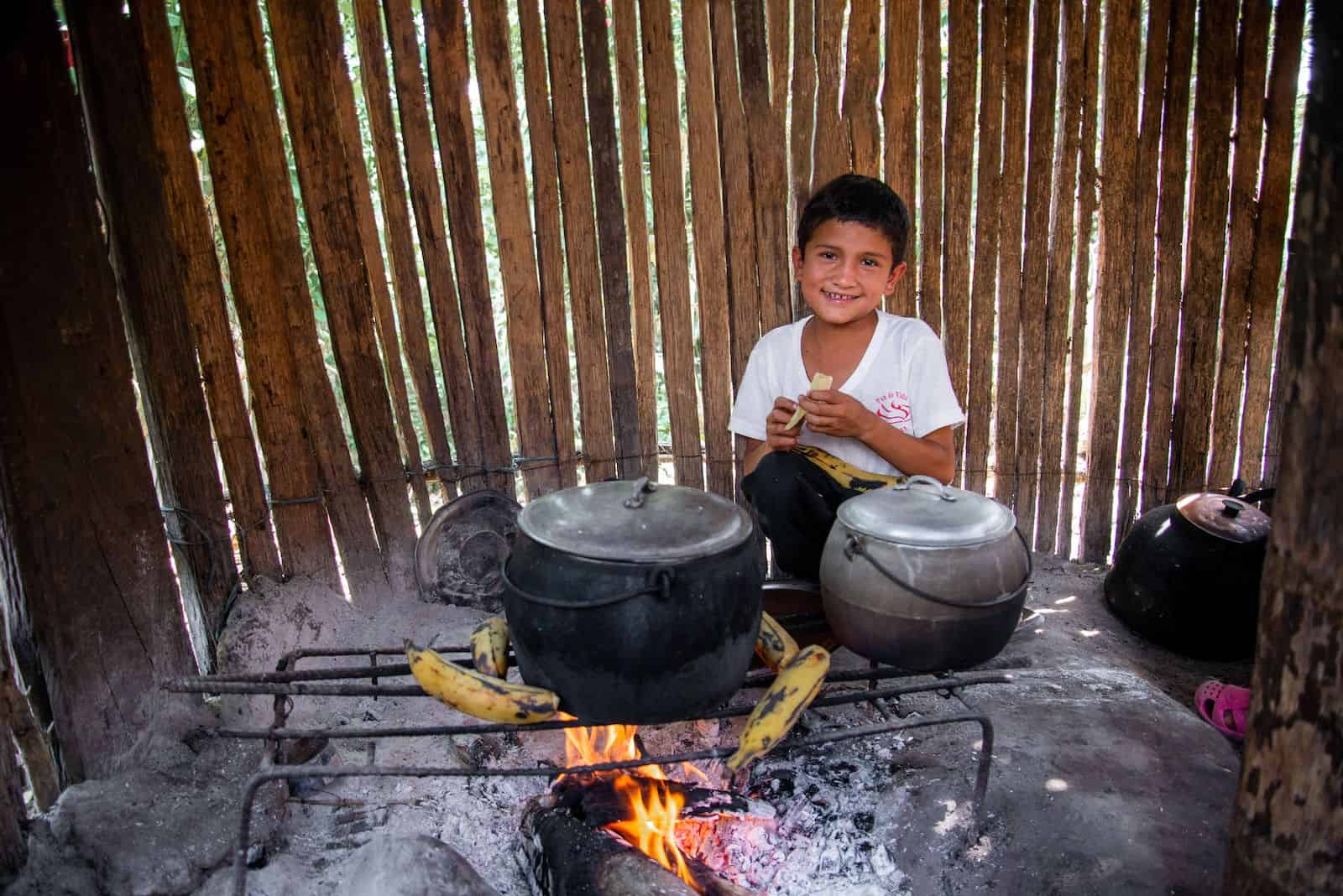 There are plentiful fruits in the area, such as plantains, papayas and mangoes that families in San Miguel include in their daily meals. The Alarcóns grow their own food, and their diet is based on plantains and meat from the animals they keep ― chickens and pigs.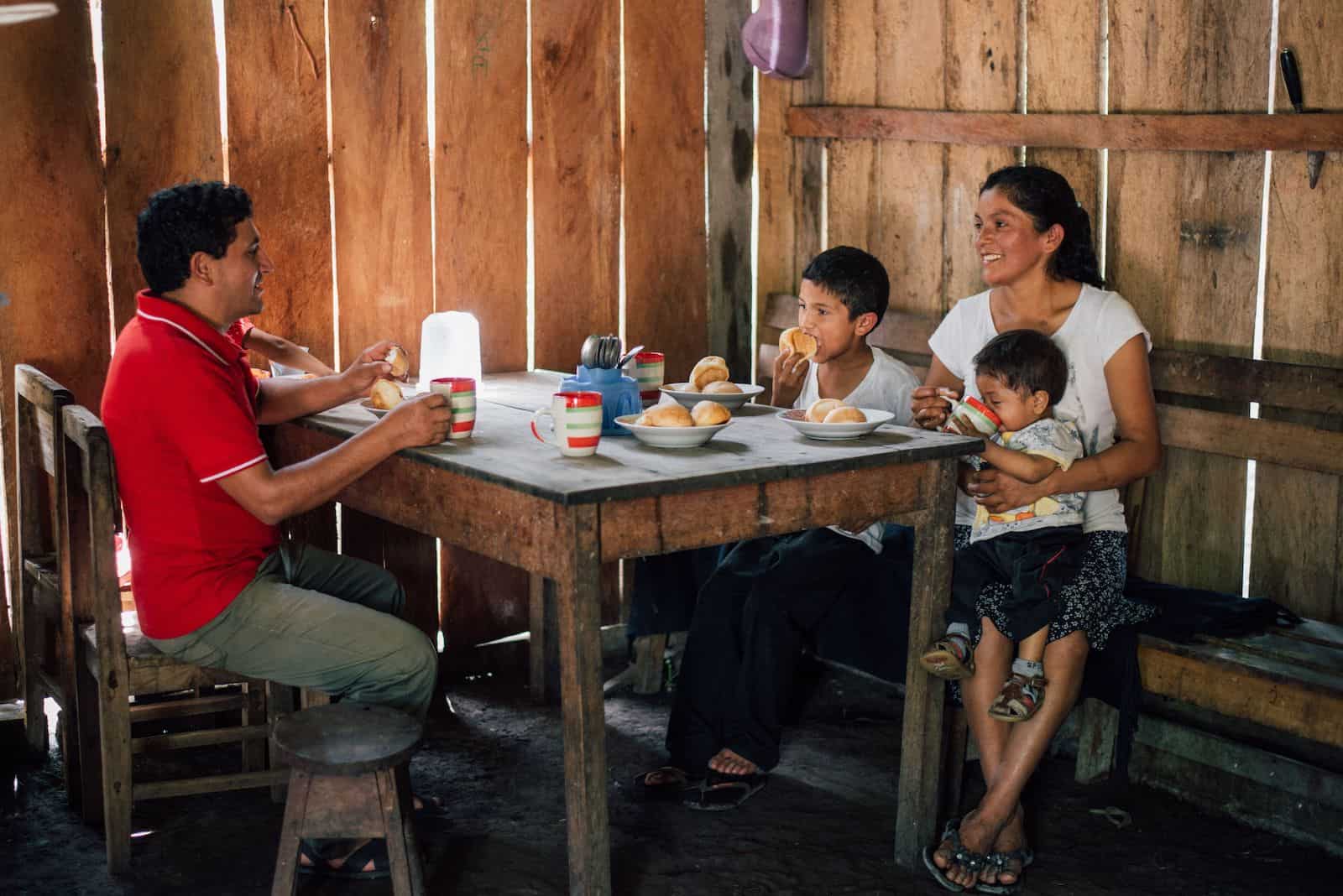 A classic daily breakfast for the family is bread with smoked plantains, which they cook on a wood fire in their kitchen area.
Devotional Time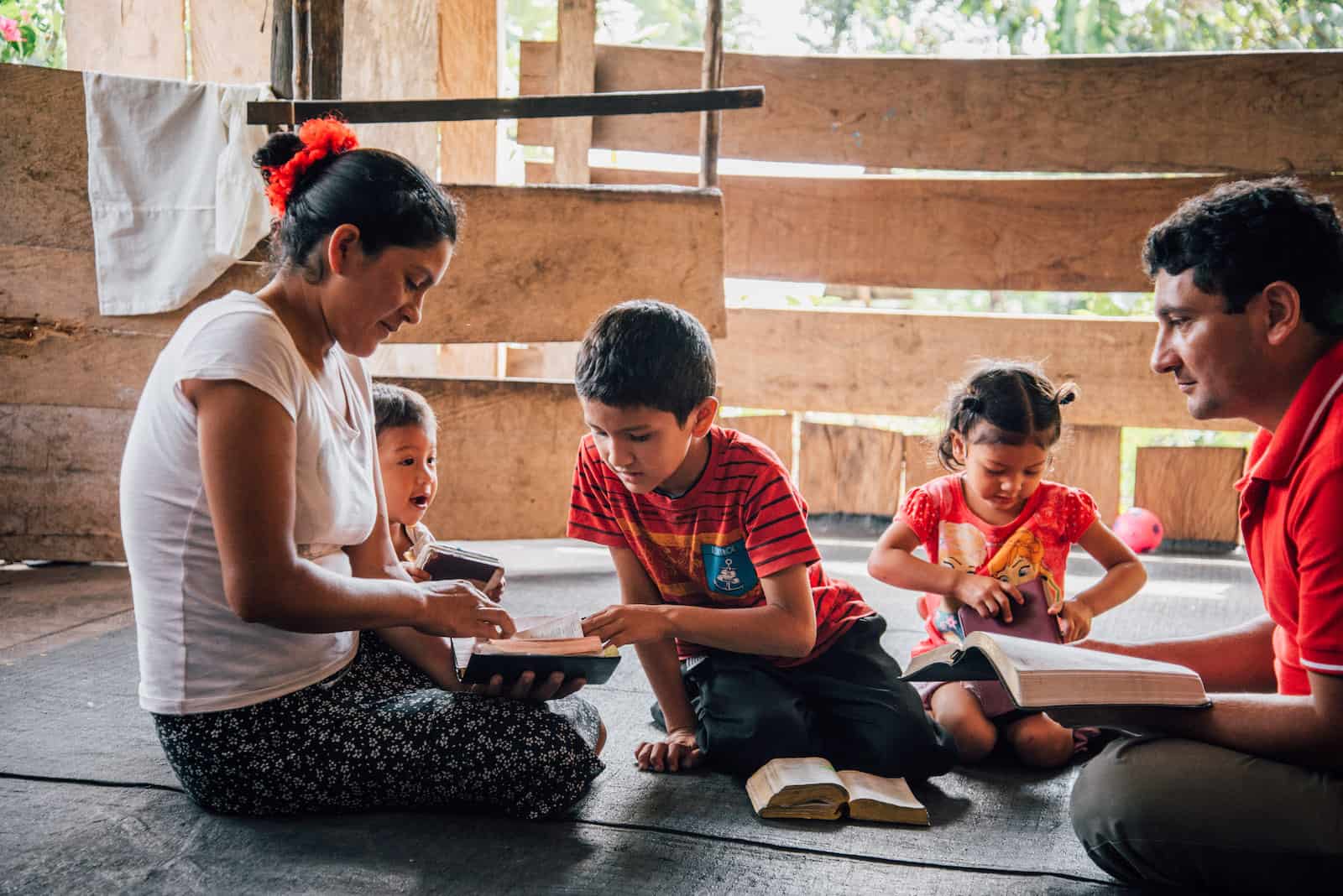 Despite his young age, Enán deeply loves Jesus and the Scriptures. Surrounded by the beautiful vegetation and chirping birds, Enán loves learning more about God with his parents each morning.
"One of the first things we have tried to teach our children from a very early age is to always give thanks to God when we wake up. This is the best possible way to start our day," says Edua Alarcón, Enán's father.
Chore Time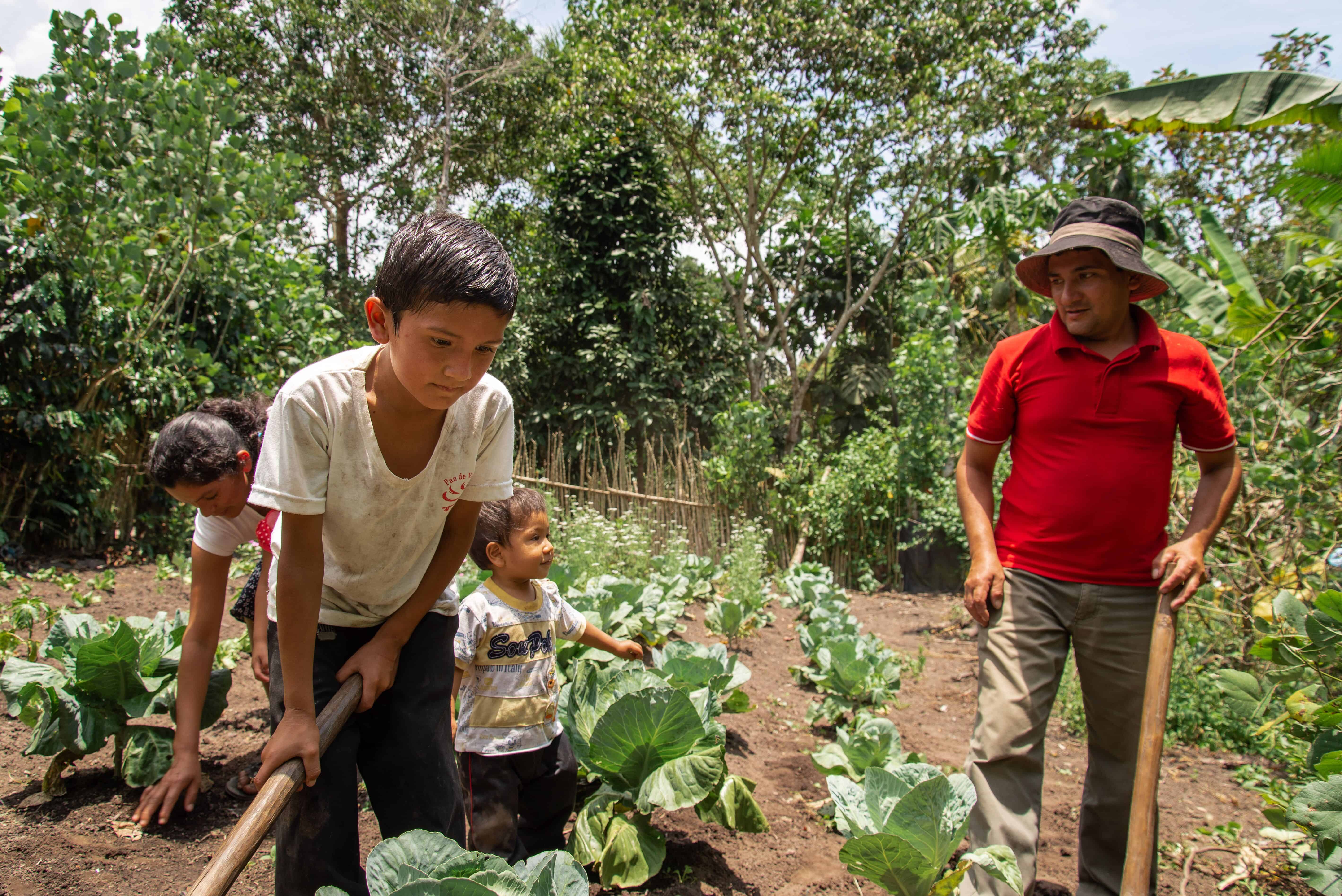 During the rest of the morning, Enán does different chores to help his parents. With his family, he tends to the vegetables and fruits they grow in their garden.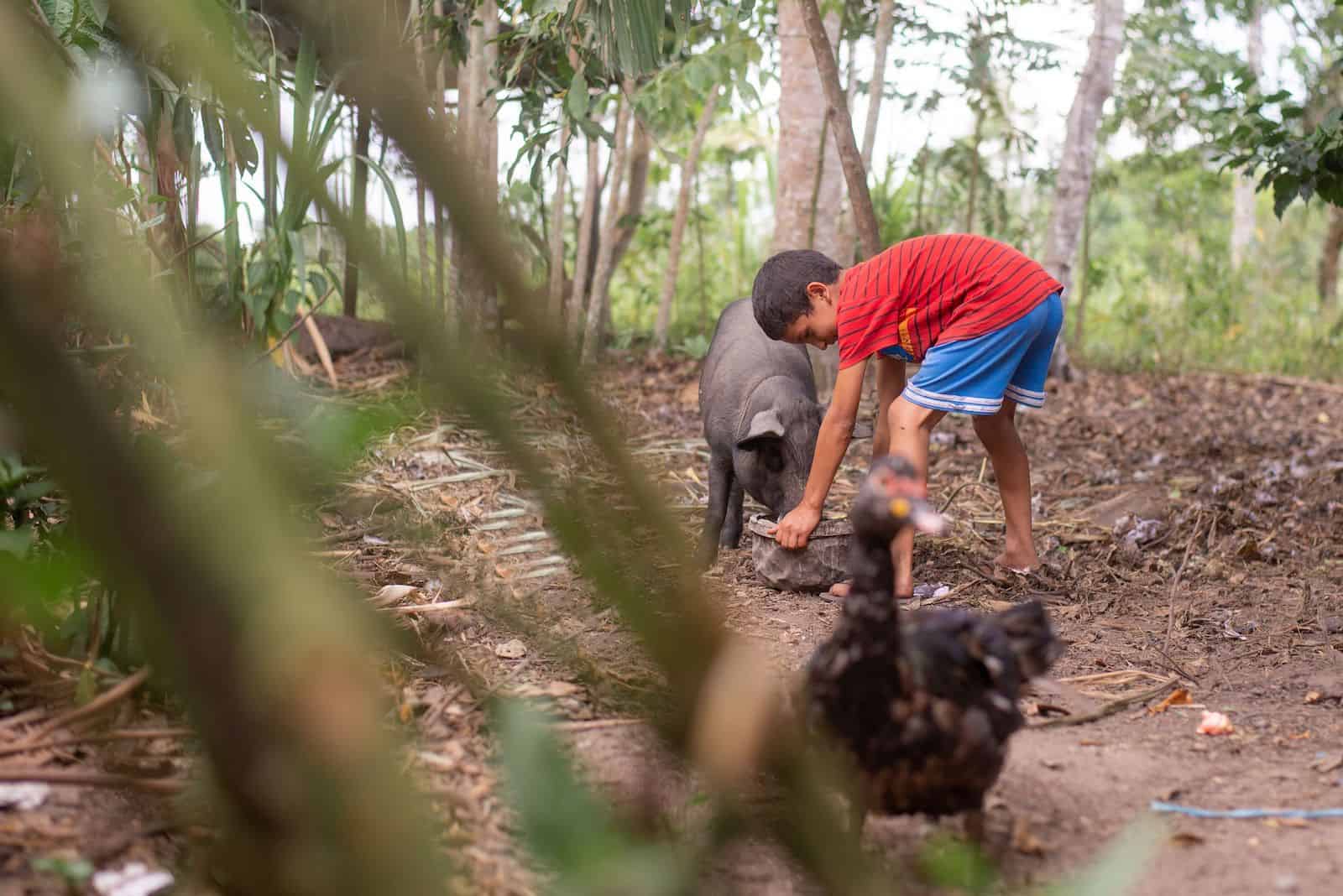 He also feeds and cares for their chickens and pigs. And before he's off to play, his parents make sure he does his homework. Even though Enán does his chores happily, he also loves running and playing with his friends.
Compassion Center Time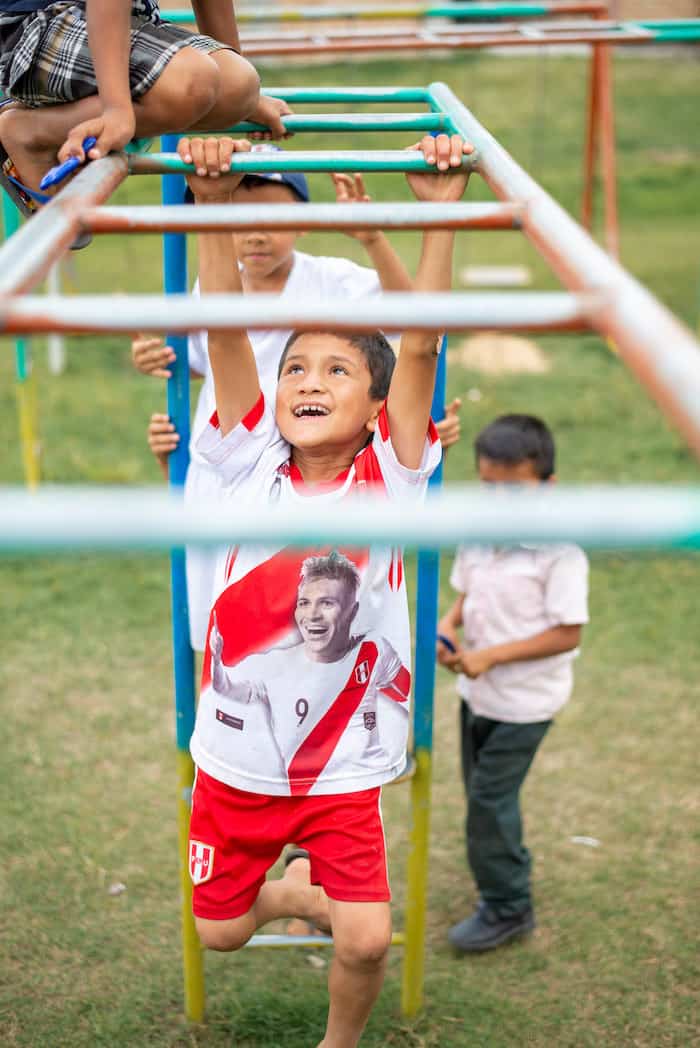 Enán is a sponsored child at Compassion Center PE0555 at the Nazarene Church in Naranjillo. Children like Enán love to go to the center because it is the only place in the community where there are slides, seesaws, monkey bars and swings.
"My favorite place is the center," Enán says. "There, my tutor always teaches us many good things about God and how we should behave. I also really like playing on the playground. My friends and I spend hours playing there, and we never get tired."
River Time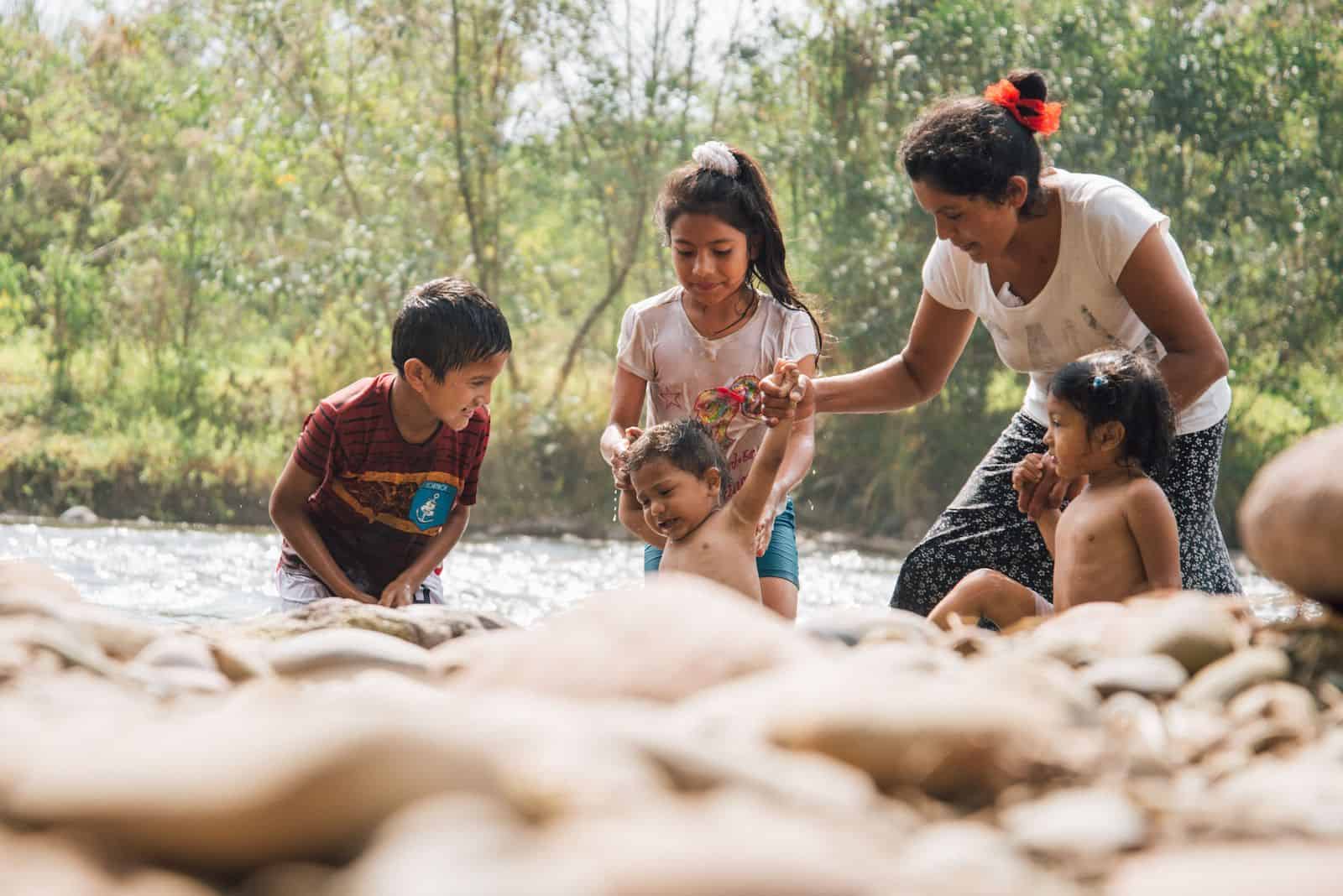 At the end of the day, Enán and his family love going to the bank of the river, which is just a 20-minute walk from their home. Families of the community gather there to wash their clothes, clean their personal items and bathe.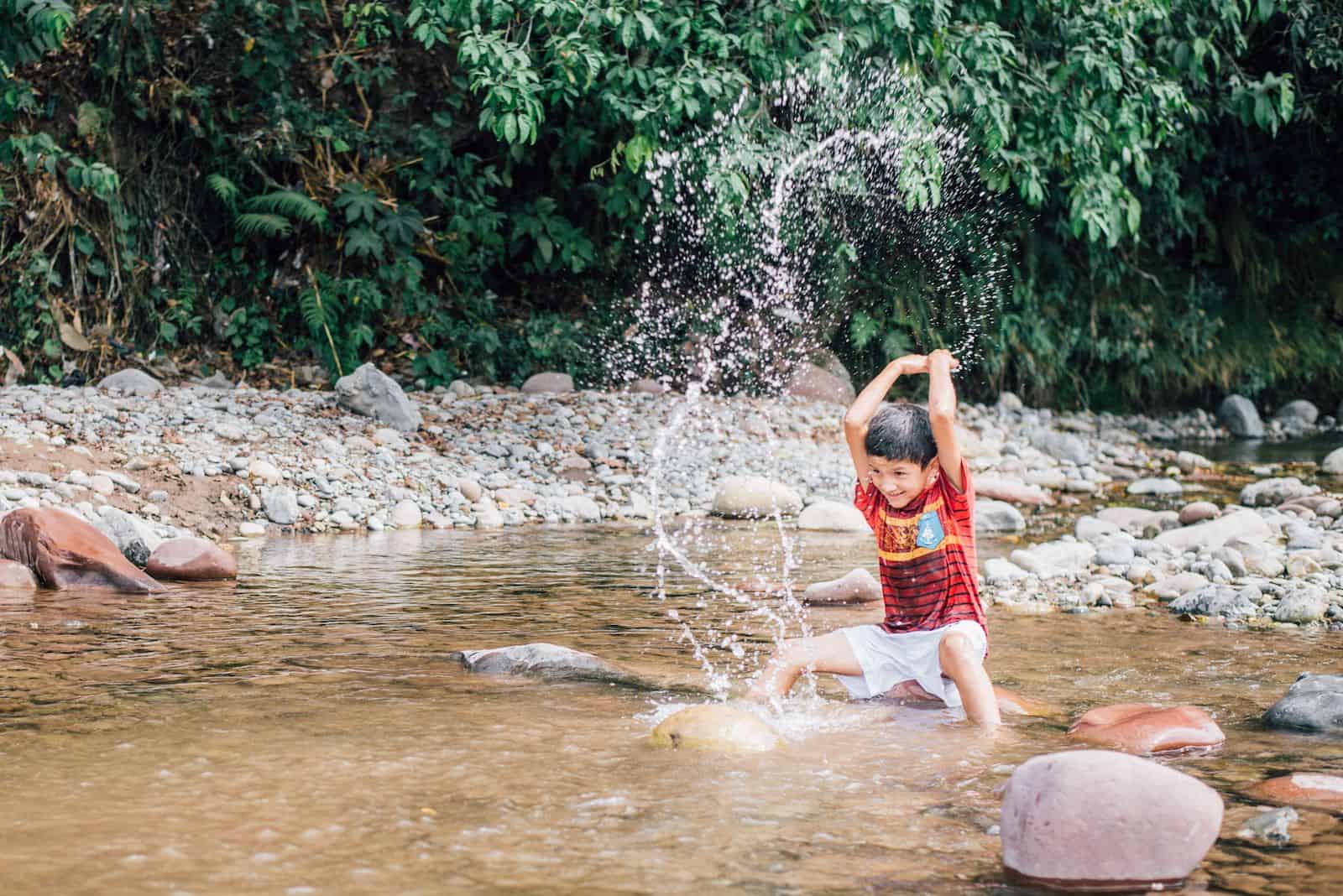 Enán loves splashing and swimming with his friends and family. It is a place where he can relax and enjoy his childhood to the fullest.
Time to Say Goodbye
We hope you enjoyed spending a day in the Amazon jungle with Enán. The Alarcón family is a great example of how the Compassion program has a positive impact in people's lives – from little things like giving children a place where they can play, to big things like learning at school and dreaming of a better future.
"I am very grateful to the Compassion program because it has been a huge blessing for my family," says Edua, Enán's father. "We receive a lot of financial and emotional support. Sometimes, in places like our community, many children do not have any dreams or goals for their future. However, my children are encouraged at the center to make plans for their future. They inspire them to dream to do great things."
Whether you sponsor a child in the Amazon jungle of South America or the islands of the Philippines or the savannah of Kenya, thank you for the huge difference you are making in the life of a child!
---