"God has done so much in my life. He is helping me to overcome my fears and shyness and I am better every day. I am who I am thanks to Him."
Carmen showed signs at an early age that she had the flexibility to one day become a competitive gymnast. Her mother recalls that, at just 4 years old, Carmen surprised her with the ability to perform a perfect split like it was a completely normal feat.
It was this natural talent which led Carmen to some completely unexpected opportunities and accolades. She was always competing as the girl with the most talent and least financial means to support her dream. But God always made a way for her.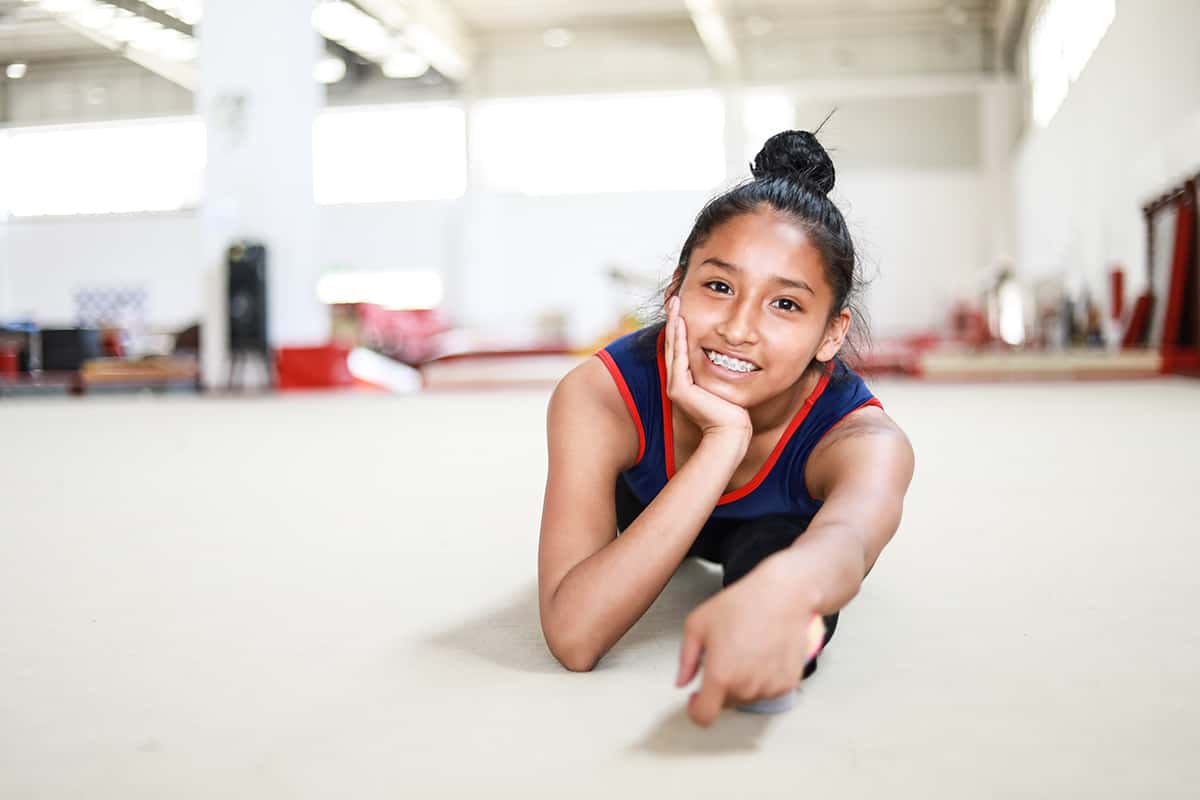 "When Carmen joined the Compassion program, she had malnutrition and was very shy. However, she was always showing what she can do with her legs and pirouettes; I was terrified to see a little girl so flexible and without pain! And we noticed that Carmen was happy doing that and we encouraged her mom to look for places where Carmen could show her abilities!" said María, Carmen's Compassion tutor.
She was on her way to becoming a champion.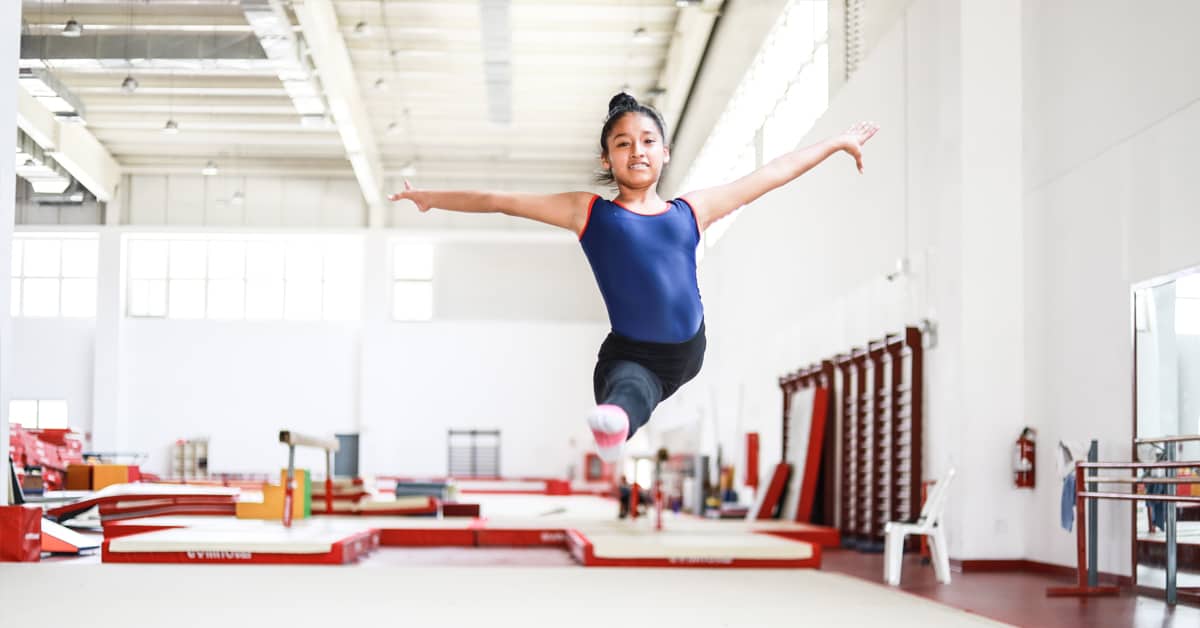 Carmen's ability was recognized by a local gymnastics coach who offered her the opportunity to train with girls she used to watch and wish she could be like. Though she wasn't able to pay for the program, God made a way for her.
"The teacher said it was only for skilled girls," said Carmen's mom, "and Carmen started to jump and show her skills. The teacher was very impressed but I didn't have the money to enroll her in that club; however, she was granted a complete scholarship because she was really good!"
Her rigorous training began.
At 10 years old, Carmen became a member of a gymnastics club. She trained and competed alongside other talented girls, traveling all over Lima, Peru, for nearly three years.
During one of her competitions another trainer spotted Carmen's performance. After witnessing her pure talent and passion, she approached Carmen's mother with an unimaginable opportunity. She wanted to take her to train at the prestigious Peruvian Gymnastics Federation!
"I was terrified," said Carmen.
Carmen's mom accepted and Carmen started to train at the federation for free. She trained with great zeal, going to the gym daily and constantly improving her technique.
Carmen faced another obstacle.
Despite her dedication, another obstacle came in the way of her ability to compete at her dream: She couldn't afford to get to the gym.
"I remember Carmen was very sad. She told me she couldn't continue with gymnastics because her parents didn't have money to pay for her transportation. But we told her to go on, that God would provide for her if He was leading her way," said Maria, Carmen's tutor.
Through your generous support, her Compassion Center was able to provide a way for Carmen to get to practice and even have a special meal each day.
And then, she won!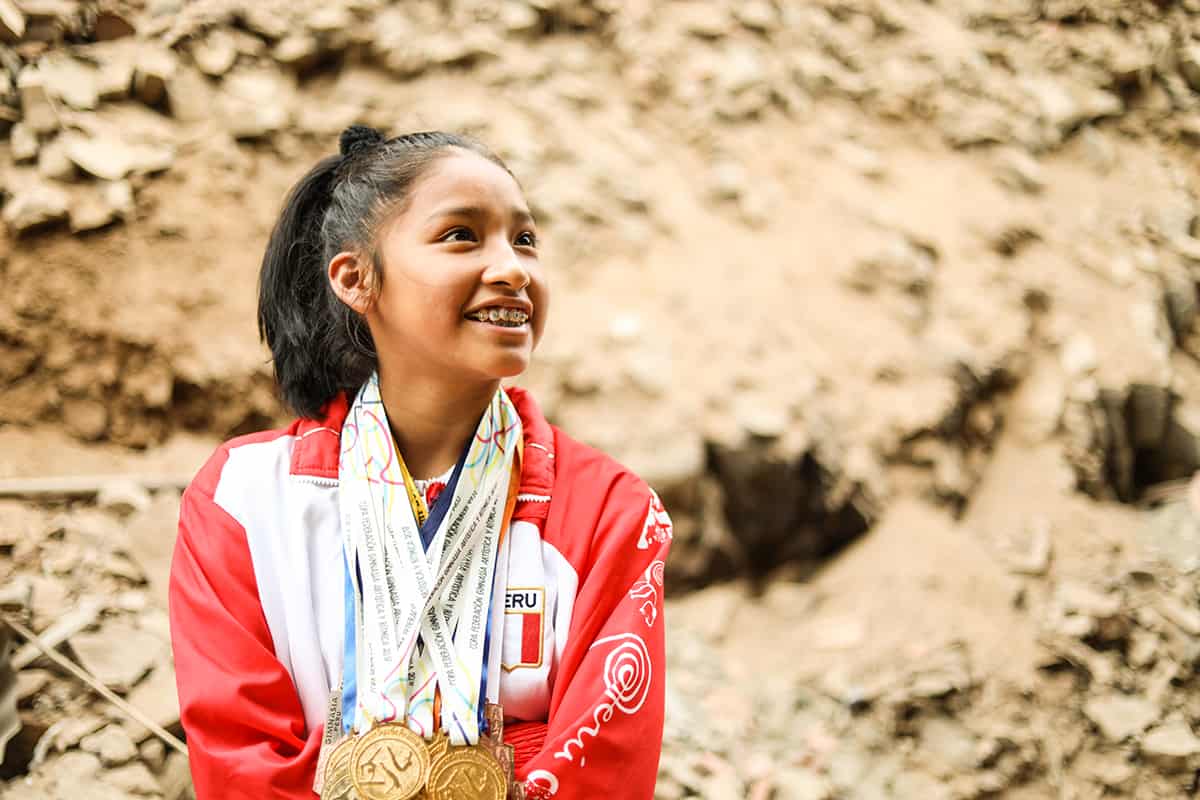 In 2017, she was selected to participate in the South American Games in Ecuador. She competed in the National Championship of Rhythmic Gymnastics. Carmen won gold medals in five categories, becoming the national junior champion!
When asked who is behind her achievements, she responded,
"God and my family. God has done so much in my life. He is helping me to overcome my fears and shyness and I am better every day. I am who I am thanks to Him," said Carmen. "I am also thankful to my parents because they make an effort to cook my lunch every day very early in the morning and pick me up late at night when I finish my trainings."
Carmen's dad has always believed that she was special and would succeed. He and her mother have worked hard to support her and give her this opportunity. She's humbly proven over and over how much she deserves it.
"Since I saw my little girl doing some contortions and stretches, I knew she was going to stand out," said Carmen's dad. "We always tell her to pray to God and give Him the honor in everything she does."
What's next for Carmen?
Carmen has been selected among the four best gymnasts in Peru to receive specialized training. She has also been selected to participate at the 2019 Pan American Games that will be held in Lima, where 41 countries will participate. If she wins in these games, she qualifies to participate in the 2020 Olympic Games.
Poverty told Carmen that she could never achieve her dream, but she chose not to listen. Her lack of resources threatened her ability to train, but her local church and a loving sponsor stepped in. Where fear and self-doubt could have prevailed, God, the church and her family gave Carmen the confidence she needed to persevere and become a champion.
---
Story and photos by Betsy Grandez, Peru Program Communications Specialist
---