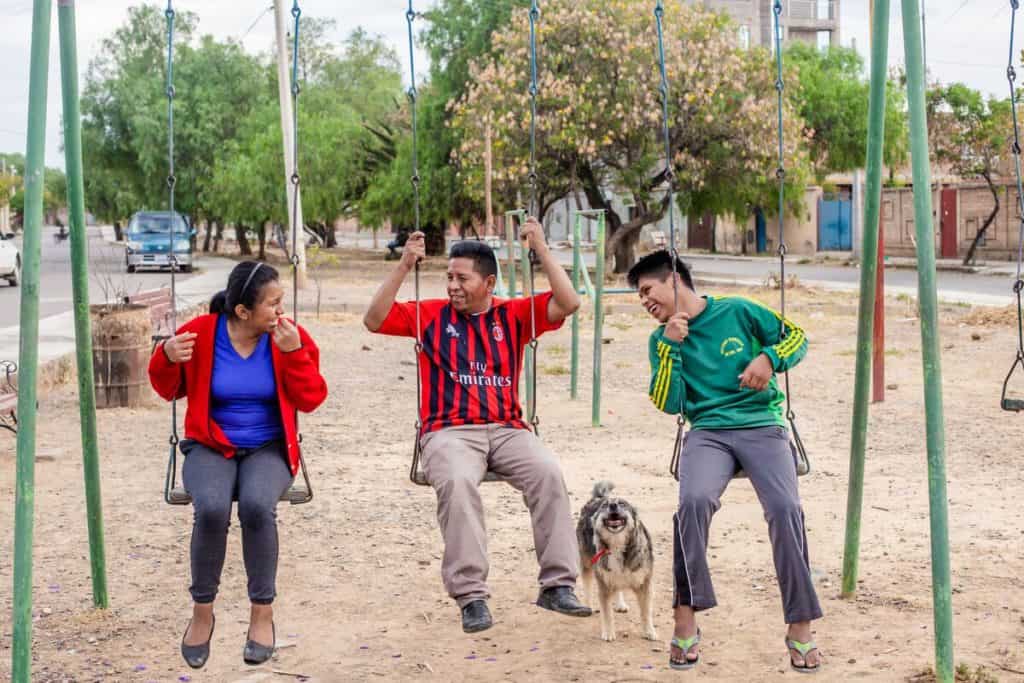 It seemed like another regular, fun Sunday afternoon for Richart.
The father of seven in Bolivia was showing off his soccer moves. But as he was heading to the ball, he suddenly fell to the ground. He tried to get up, but his muscles didn't respond. He found himself unable to move. The beautiful Sunday afternoon looked like it could be his last.
His worried friends rushed to help him, and, slowly, movement returned to his heavy limbs. The frightening incident was a glaring red light after years of smaller warning signs. Previous headaches and blurred vision had worried him. But with a wife and seven children at home to support, he had pushed through the symptoms to keep working as a taxi driver. The family could not survive solely on his wife's income as a cleaner.
This time, Richart knew he had to find out what was wrong.
Frightening Symptoms, Expensive Treatments
"These discomforts started some years ago. I had headaches, sometimes my sight blurred, but I could still drive well. That first time I fell, my body couldn't react," says Richart. "I was paralyzed and then fainted. So that year, 2020, I decided to go to the doctor, but the exams were costly."
Thankfully, two of Richart's children are registered in the Child Sponsorship Program, so Compassion's local church partner helped the family pay for doctor's fees and medical tests. Unfortunately, the doctor's news was grim. Richart had hydrocephalus, an abnormal buildup of fluid deep within the brain. He had surgery in February 2021.
"I went through an urgent surgery where they inserted a valve in the right side of my brain. It went behind my ribs to drain the water from my head through my stomach," he says.
"The water in my head affected my brain. Everything made me sick, even smells. I couldn't stand perfume or the smell of food, so I couldn't eat. Everything made me nauseous. I lost over 44 pounds because I didn't tolerate anything."
Pushing Too Hard
The doctors told him he should rest for at least three months. But this situation wasn't easy for Richart. As the head of his family, he simply couldn't do nothing.
"I had to work because I felt the obligation to do it and support my family, so I went out to drive my taxi," he says. However, his plan wasn't sustainable. "This didn't last long," he admits. "My sight started to complicate things. I saw double, and sometimes my vision went dark."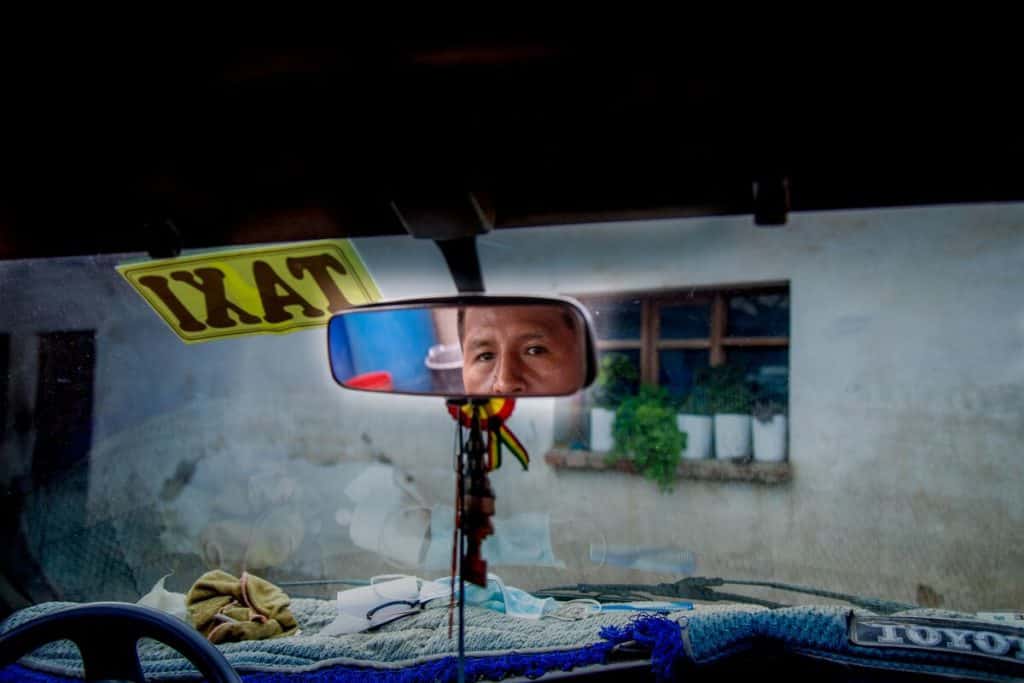 After driving the taxi, Richart arrived home feeling unwell and went to sleep. But before dawn, his situation worsened.
"He started to have convulsions," recalls his wife, Ana. "I didn't know what to do, so I went to ask my neighbor to help us take him to the hospital. My husband was unconscious. He entered a coma. He went through a second surgery where this time they inserted a valve through the left side of his head. He didn't have control over his body. It was devastating to listen to the doctors say that he might have special needs."
This took place in April 2021, when strict quarantine measures were in place in Bolivia. The restrictions further complicated the family's situation, adding to their stress.
"I believe the second time my husband got sick because he was worried about our economy and didn't rest much and began to work. Then the pandemic started. Thankfully I continued working, but due to the quarantine, I had to walk four hours every day to get to my job. So, I had to be strong. I couldn't let my children see me break down," says Ana.
Support of the Church
It was a challenging time for their children. Andrea, 19, will soon graduate from Compassion's program. With tears in her eyes, she recalls:
"I saw my dad very sick. That day he got worse, my family was in the car when it almost crashed because my father was driving and started to have eye complications. When he was being taken to the hospital, he seemed dead. But thanks to the Lord, my dad is now here with us. My tutor from the center was always encouraging me not to worry, to go ahead. So now I am at peace because I see my dad getting better," she says.
Through Richart's illness, the family needed to have someone they could rely on — that was the Compassion center. Staff at their Bolivian church that partners with Compassion helped the family with expenses and emotionally supported them through the scary time.
"The most expensive part of his medical care was the CT scan that the doctor ordered. It cost even more than the surgeries, and the center helped us with that. Their help was great because we didn't have that money. I knew they would help us. They helped many families in different ways," says Ana.
"They also were always calling me to ask if we needed something, that I could pick up some meals beside the monthly food baskets they give us. That was a lot of help, too."
Center Director Lady says it's a joy to provide support to the whole family. "We are always happy and willing to help. We want to look after the wholeness of our families. They deserve the help; they work very hard. Along with the staff, we also have times to pray and fast for their needs. For us, it's always a joy and a blessing to serve," she says.
On the Road to Recovery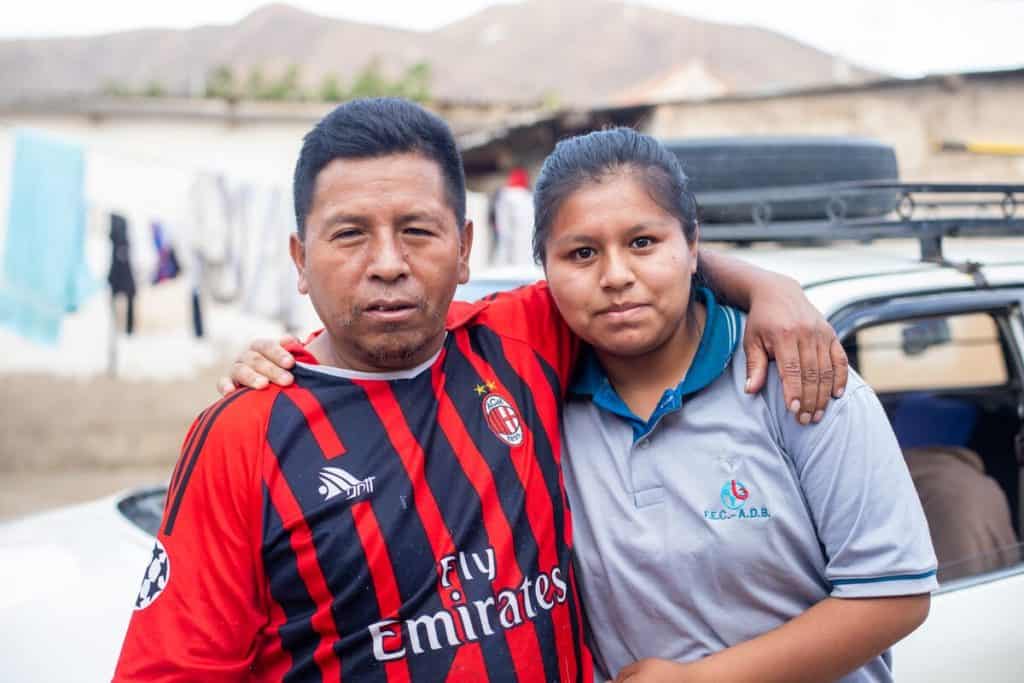 Richart can now spend more time at home with his family. The sun and hot weather affect him, so he works the night shift, from 5:30 in the afternoon until 4:30 in the morning.
"Thanks to the Lord, I'm better. I'm more lucid. I still can't run much or walk on uneven paths, but I'm recovering. I'm rising again. That's why I mainly, and in the first place, thank God because he never abandoned us and never allowed us to go without a plate of food. We may not have an abundance, but we always had something to eat. And of course, we are also grateful for all the center's support," says Richart.
Richart may not be able to do a bicycle kick in a soccer game for a while, but he is confident he'll get better. He is thankful he feels well, he can drive again and he has God's care and the center's support.