For the past five years, Julius has left his home at 6 a.m. to begin work as a minibus driver. After a long day of driving around the city, he returns home to his wife and four kids at 8 p.m., with around $9.50 for his efforts. However, life has changed dramatically since the COVID-19 outbreak hit his hometown in Indonesia.
Since the local government issued quarantine restrictions in March 2020, the father has lost his job. As the weeks without work went by, the family's small savings slowly dwindled. After a month, their situation was getting desperate.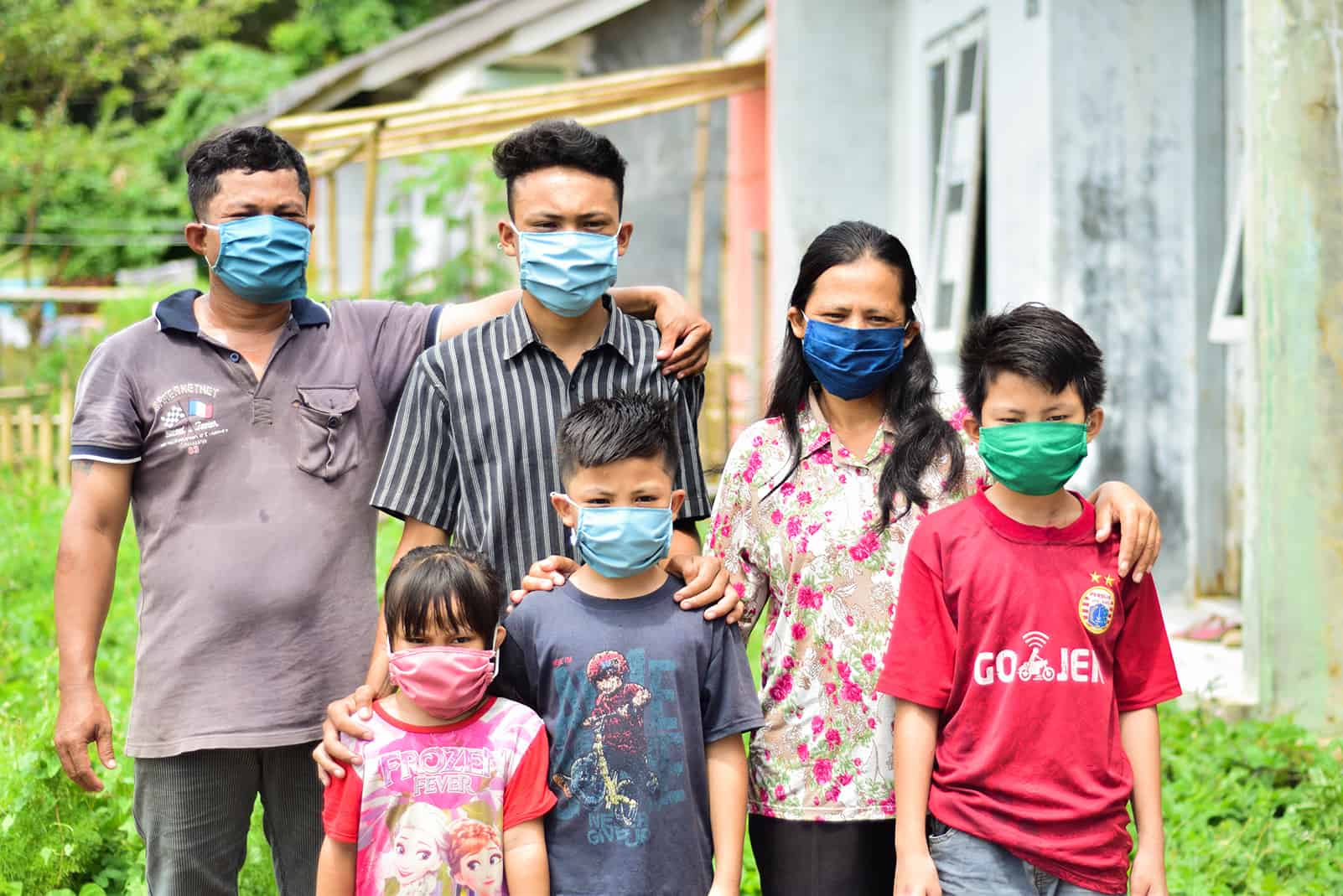 "I will do anything so my family can have food on their plates," says Julius.
Thankfully, the family was not on their own in their struggle. The couple's 10-year-old son Paulus is part of the Child Sponsorship Program. Compassion's church partner knew the family was vulnerable and provided them with groceries while Julius looked for a way to provide.
Julius knew he would have to get creative to help his family survive.
Being jobless without any choices forced Julius to think hard on how to find work so his family can survive during the pandemic. In mid-April, Julius and his wife decided to visit the coast, an hour and a half away, on their motorcycle to see if he could buy and re-sell freshly caught fish.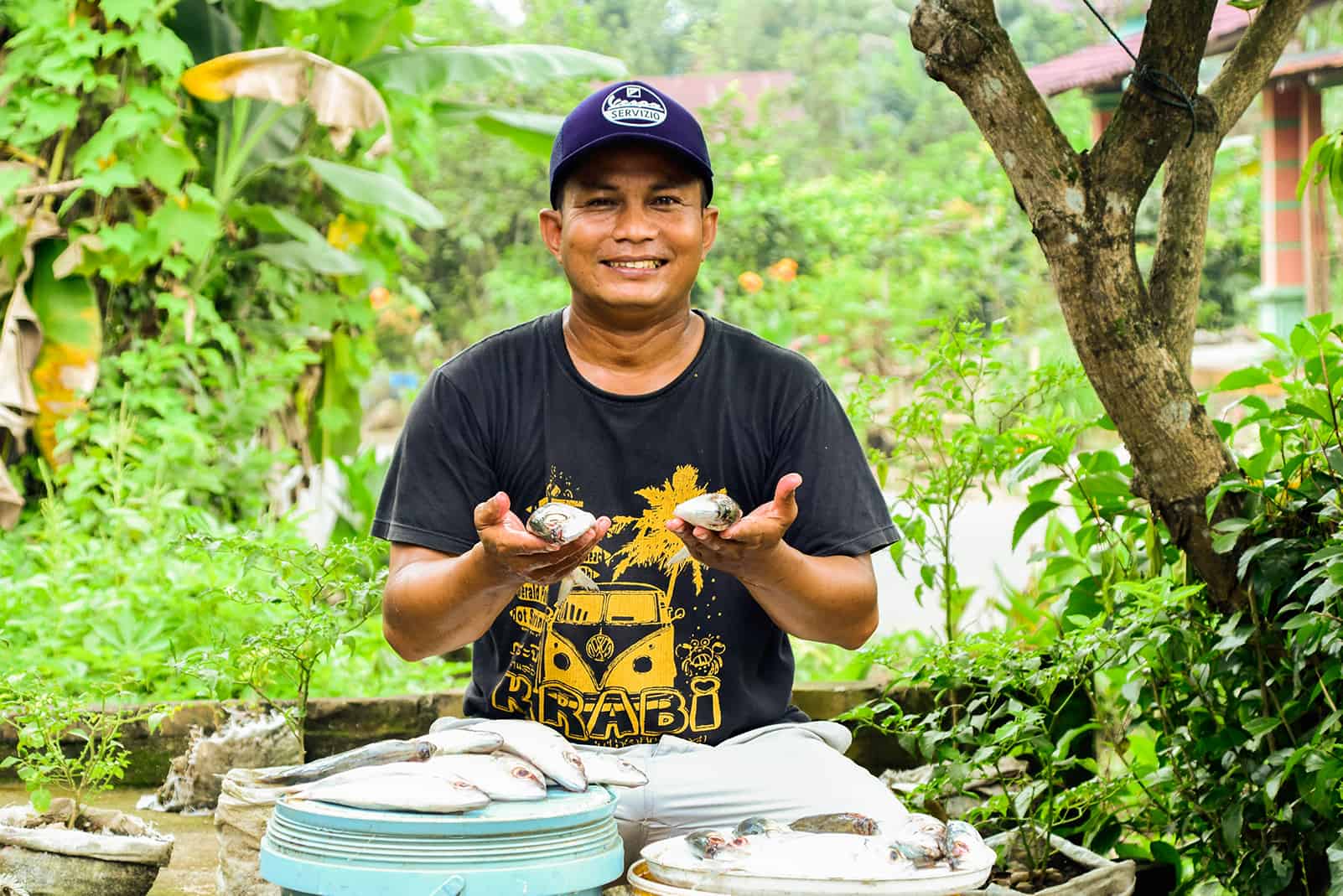 The couple used the last of their savings to buy 15 kilograms of fresh fish for $4.75. Julius sold their entire supply that day, earning a profit of $6.33. After two weeks of hard work buying and selling fresh fish, Julius realized the fuel costs of the long journey were eating into his profits.
He reduced his trips to the coast to just three days per week. But without a freezer at home, he also worried about the fish spoiling. The income meant his family had food to eat that day, but tomorrow brought fresh worry.
"Every day, I was just able to make money to buy food for a day. I'm worried a lot, thinking about what my family will eat on the next day," he said.
READ: The Extreme Jobs of People in Poverty
That's when Compassion's church partner stepped in again.
Since regular center activities halted due to quarantine restrictions, Compassion's church partners regularly check up on all the children, either with a home visit or virtually on a video or phone call.
"As tutors, we are available not only for the children but also for their parents. In this weird and hard situation, parents also need the opportunity to be encouraged," says Rinawaty Ginting, tutor at Paulus' child development center.
When she visited Julius' family, Rinawaty noticed he was struggling. He shared his family's hardships and his effort to sell fish. After seeing their need, Compassion's church partner provided $19 to the family.
Julius used the funds to buy a cooler to keep the fish fresh.
"I'm thankful for the support from the center staff. They are not only caring for my child but also for us as parents," says Julius.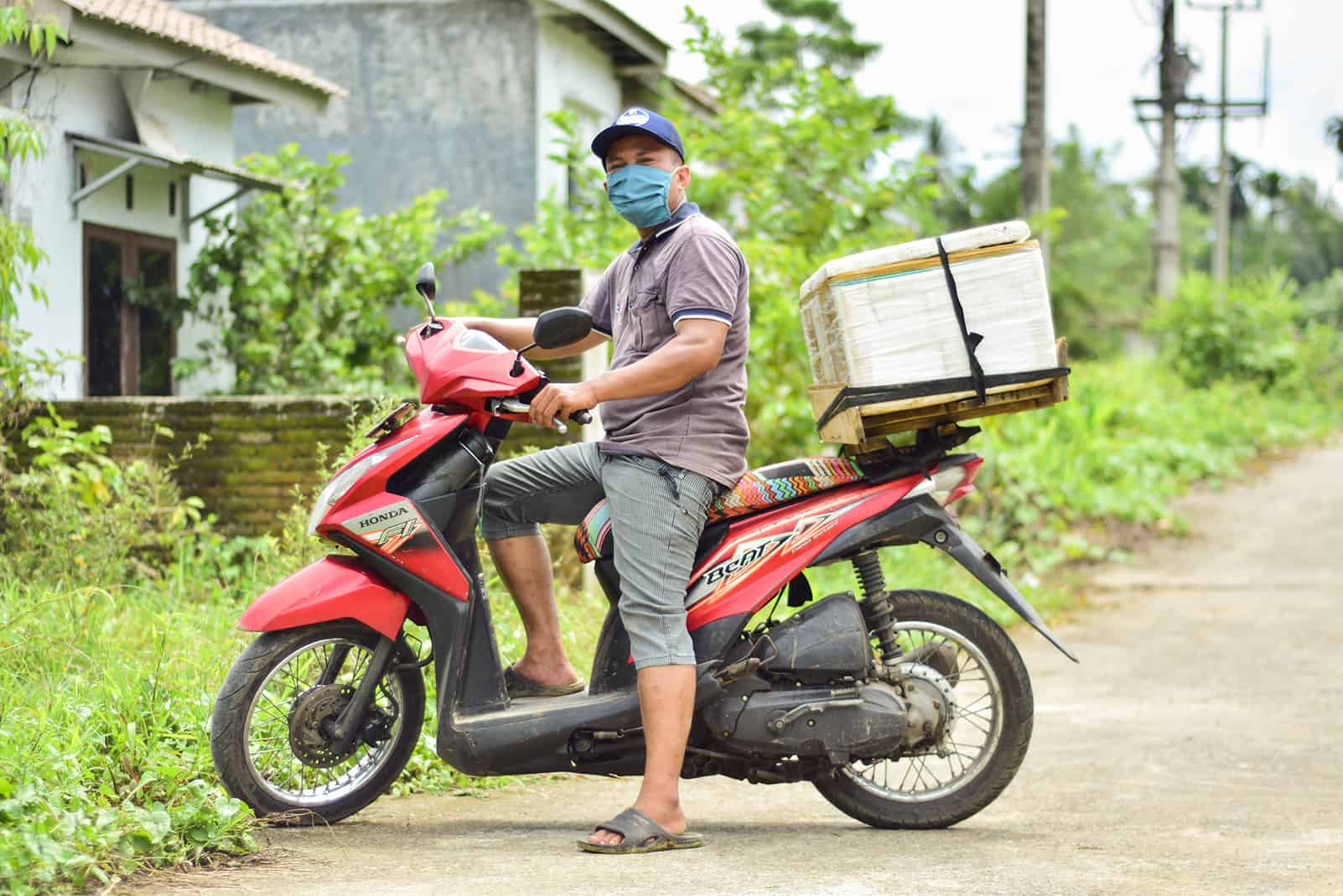 The cooler enables Julius to keep the fish fresh for two days, preventing him from needing to travel back and forth every day to buy fish. Julius installed the cooler on the back seat of his motorbike so he can drive to sell the fish. Previously, the maximum amount of fish Julius could buy was 15 kilograms. The cooler means he can purchase 25 kilograms of fresh fish and earn more income.
Every two days, he can earn around $12 to $19.
"I don't know when this pandemic will be over. For now, I just know that God gives me an opportunity selling fish, and my family still can eat every day," says Julius.
"God is really working, and his works are real through the support from center staff. My family isn't facing this struggle alone."
Thank you to all of you coming alongside families like Julius' to help them in this challenging time!