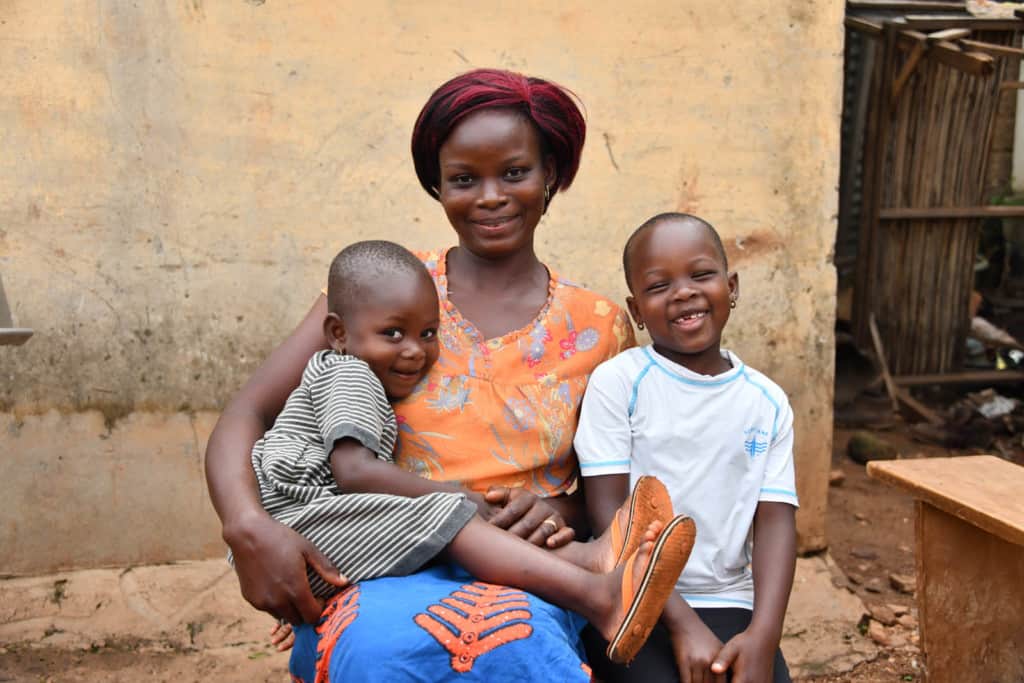 This Compassion center in southern Togo knows how to throw a memorable celebration at Christmastime.
Most years, the community prepares with excitement for the joyful celebration of Jesus' birth. Children receive new clothes and shoes while the center is filled with the sounds of music, happy voices and party whistles, and the smell of freshly cooked food. As toys are unwrapped and shared, the excitement peaks with children shouting over the music, laughing and dancing with joy.
This year, however, a shadow of uncertainty is cast over the children and their families. COVID-19 restrictions have been enforced across Togo, prohibiting the center's traditional Christmas gathering.
"COVID-19 concerns us all," says Mawupemo, the center director. "Protecting lives will depend on all of us respecting these restrictions. If our sacrifice is to miss out on celebrating Christmas at the center, to protect the lives of the children, then we will do that."
The news has been met with sadness as children come to terms with what this Christmas will look like for them.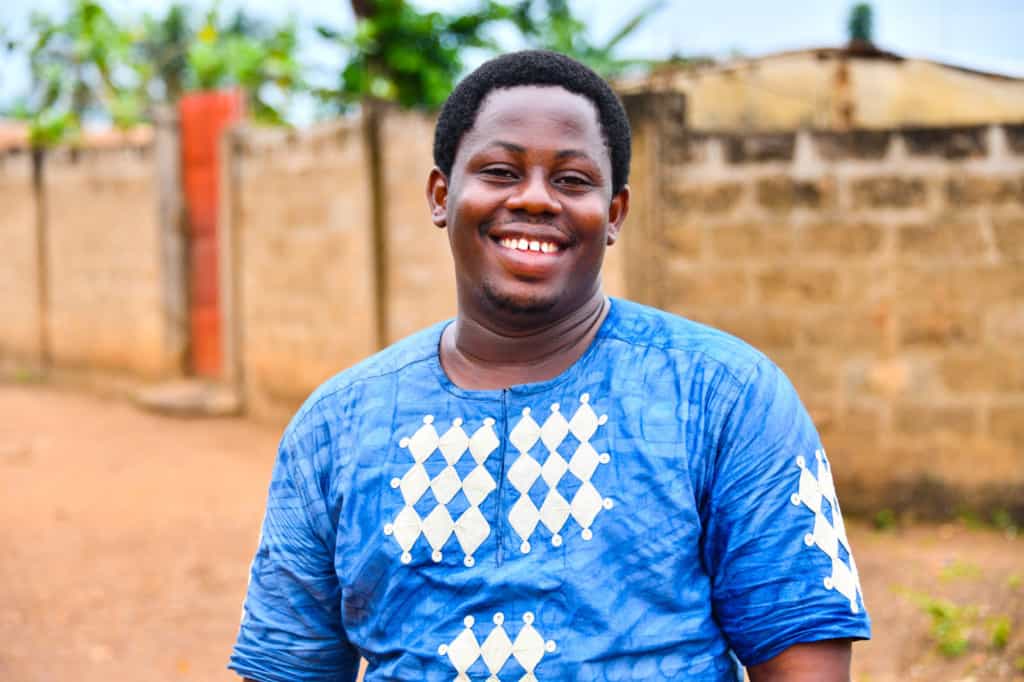 Since early September, Mawupemo (pictured above) and his team have been meeting to define strategies to help children have a joyful Christmas while respecting the COVID-19 restrictions. "We want to do everything possible to bring joy to the hearts of the children," he says. "The center represents hope for the community. The difference for this coming Christmas will be that we will miss the enthusiasm, warmth and togetherness we would normally experience."
Despite the challenges ahead, the center staff members are planning to make this year special in other ways, with surprises for the children.
"The best gift we can offer a child and their family on Christmas Day is to pay them a short surprise visit, just to let each family know that the church has not forgotten them. We want them to know that we still celebrate together while apart, with the same joy," says Mawupemo.
Children and their families will receive special food kits, home visits and gifts delivered to their doors. "We want to make sure that the children are visited by a staff member on Christmas Day and offered a toy," says Mawupemo. "Christmas is about Jesus' birth, so we will visit these lonely families to share the hope we have through Jesus' birth and pray with them before they eat their meal."
Kids at the center are still grappling with what this Christmas will look like. Read their words below, and lift up a prayer for children like them around the world who are grieving this year.
Esther, 6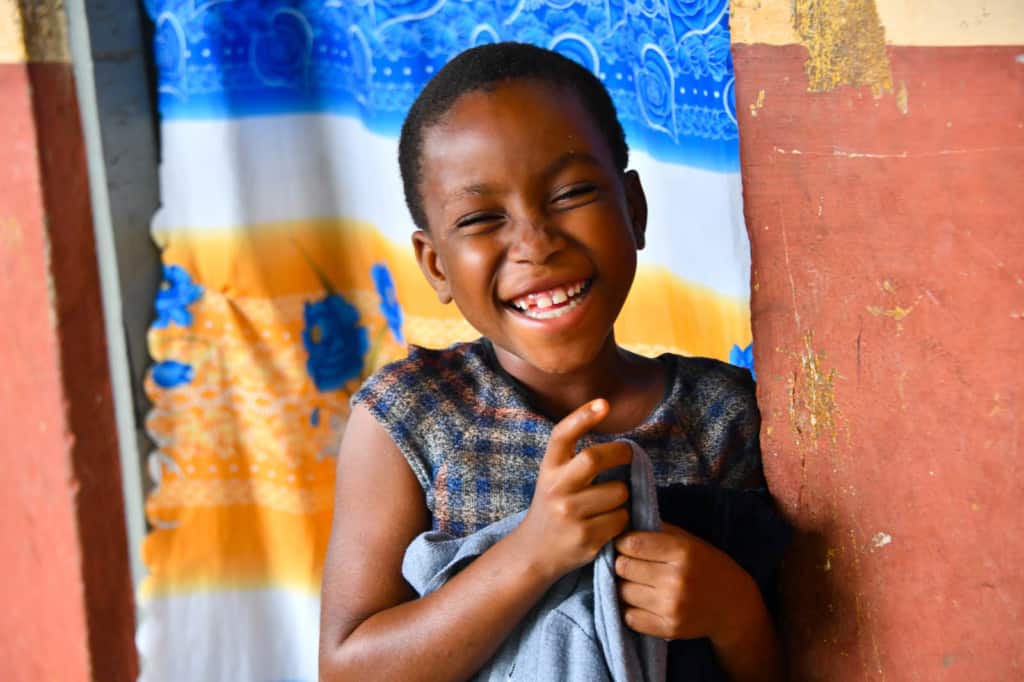 For Esther, Christmas at the Compassion center has become an exciting annual tradition for her and her mother. "I love celebrating Christmas at the center because it is so joyful, I eat delicious food and dance to music," she says. She wonders what Christmas will be like at home this year, though she is confident that the center will provide for them. "Last Christmas, the center gave me new shoes and two new dresses: one for Christmas, and one for the new year celebration," she says. Pray for Esther and all of the children who will miss their friends this holiday.
Deborah, 8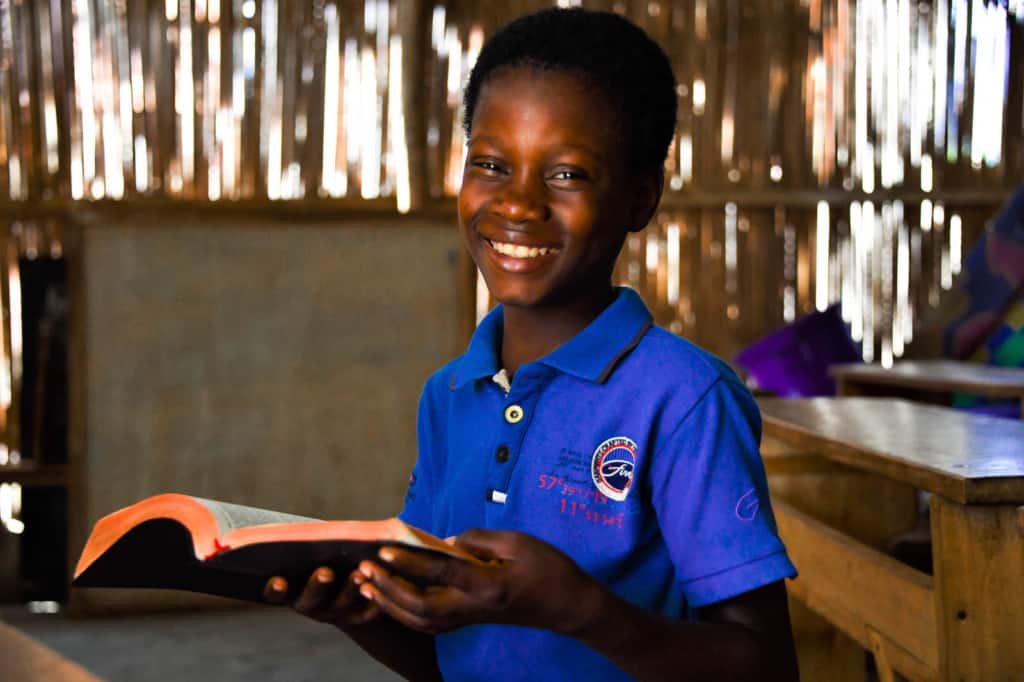 Deborah usually helps her mother cook food for their friends and neighbors before joining in the celebration at the center. They aren't sure whether they will be able to visit their friends this year. "I don't want to celebrate Christmas at home, unable to visit friends or go to the center. Christmas at the center is fun — we dance, read poems, and perform songs and theater for our parents," she says. Pray for children around the world, including Deborah, who are feeling sad and are mourning the Christmases they have celebrated in the past.
Herve, 6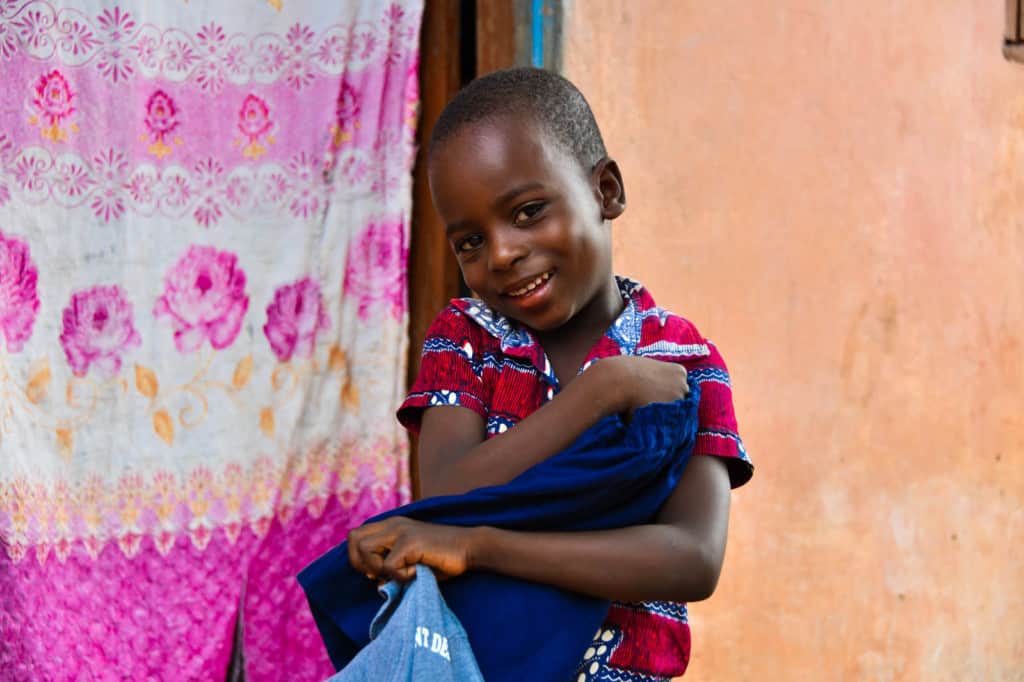 "I am still looking forward to Christmas," says Herve. "It is the only time I am given new clothes and new shoes!" But Herve knows that things will be different this year, with his family unable to visit his grandmother on the mountain as they usually would. His father, Komi, says, "I am not sure we will visit anybody at Christmastime; we are obliged to stay home because of COVID-19." Pray for children like Herve who feel isolated from their extended family.
Learn more about Christmas celebrations in the countries where we serve! Let these Christmas traditions and the cultures of each country inspire your Christmas prayers this season!