Sponsored children reflect their commitment to God no matter the circumstances around them. As they share their lives with you, they are encouraged by your response to them through your letters and prayers.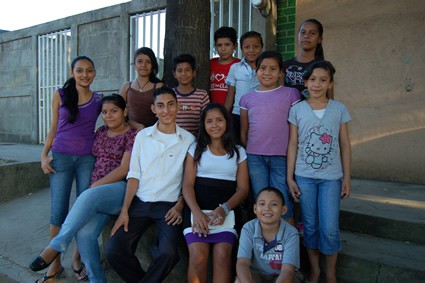 To help you get to know the children better, we asked them,
What is the one thing you'd most like your sponsor to know?
This is what they shared with us…
I would like to tell my sponsor about the death of my grandfather. My sponsor came here before he died of cancer so she met him. My grandfather accepted the Lord and was baptized.

His death impacted me because I was very close to him. I mentioned this to my sponsor in a letter but I would like to talk to her more about it. ~Eliezer, age 14
My mom had a brain surgery. Thank God she recovered quickly and I'm happy for that. Through this I learned to sacrifice because I had to sacrifice my studies for a while.

This last few months I could not study because I had to take care of her. I kept studying at home with my friends and I think I'm ready for next year.

I want my sponsor to know that because this sacrifice, I learned to do what is correct and to make decisions to help others. ~Josselyn, age 17
I want my sponsor to know that I did good in school this year. With their help I can progress and I can become one of the developers of this country. ~Yessica, age 13
I'm thankful for the letters I receive, but I would like them to send me a picture so I know what they look like. ~Walter, age 9
I'd like my sponsor to know that I've been playing drums at church for three months now, and I'm taking drum classes at the child development center. ~José, age 14
I'd like thank them for their support after my mom's death. I also want to tell them that I'm doing good at the university and what they have done with me is not in vain. They have helped me a lot. ~Jary, age 17
When my little sister was born, the doctor said she would not be able to speak. But my mom said, "I can do all things through Christ who strengthens me." My sister is now four years old and thank God that she is speaking a lot — and fast. I have not mentioned this to my sponsor. ~Brittany, age 10
I want to be a great doctor to help other people. No one in my family is a doctor and I could be the first one. It is important for me because it is something I have dreamed of since I was little. ~Haxel, age 13