We all have a lot to learn from these inspirational teen girls. Living in poverty makes pretty much everything more difficult for them, and yet they persevere. They dream. And they trust.
Here are eight girls who live in poverty but refuse to let it silence their powerful voices. May their inspirational quotes and dreams for the future give you hope today!
Josiele, 13, Brazil: "I'm free, even if my body is limited."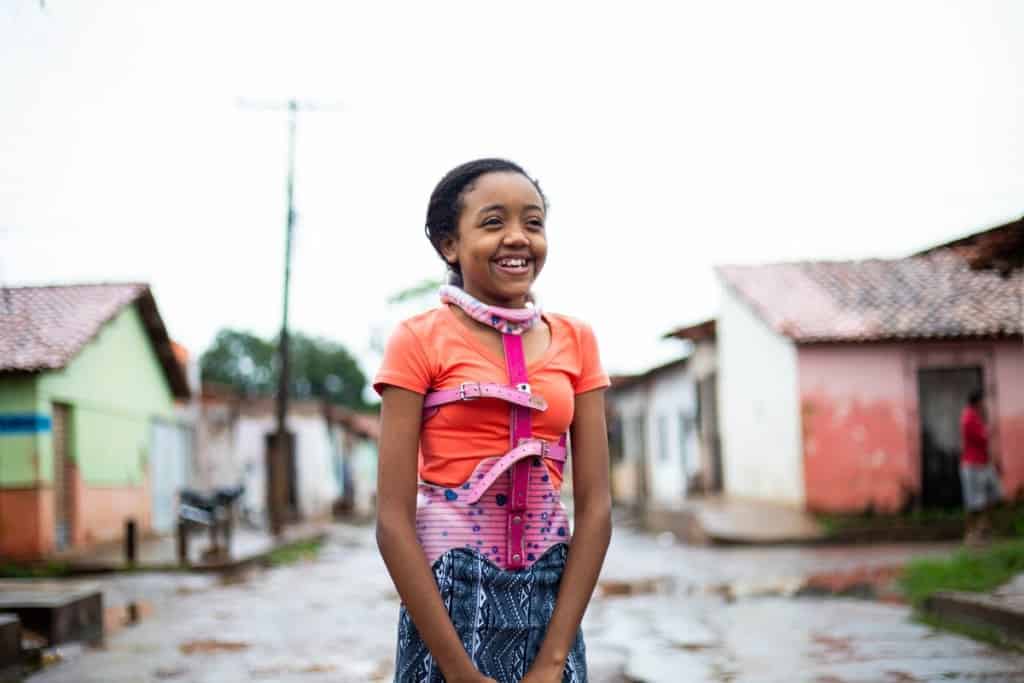 When I wore my back brace for the first time, I cried a lot. It was stifling, and people thought it was weird. I have to wear it for 24 hours a day, every day of the week, until I am 18 years old. Now I'm used to it and I can see some changes in my body.
At the Compassion center, I met Jesus and gave my life to him when I was only 7 years old. What made me make this decision was the testimonies of everyone who was part of the program. The way they lived and behaved made me see Jesus through their lives — because when a person believes in Jesus, everything changes completely.
Although I need to wear this vest, I feel grateful to God because I know that many people can't even walk. I know that maybe if I didn't have the limitations I face, I'd be a completely different person.
I want to be a pediatrician. It may seem like a big dream, given my limitations, but I know that God is the one who guides my way and that he can make all things possible. It was through the Compassion project that I got to know the Bible and Jesus. And Jesus is all I have in the world. I'm free, even if my body is limited.
Cinthia, 17, Honduras: "My generation will be different."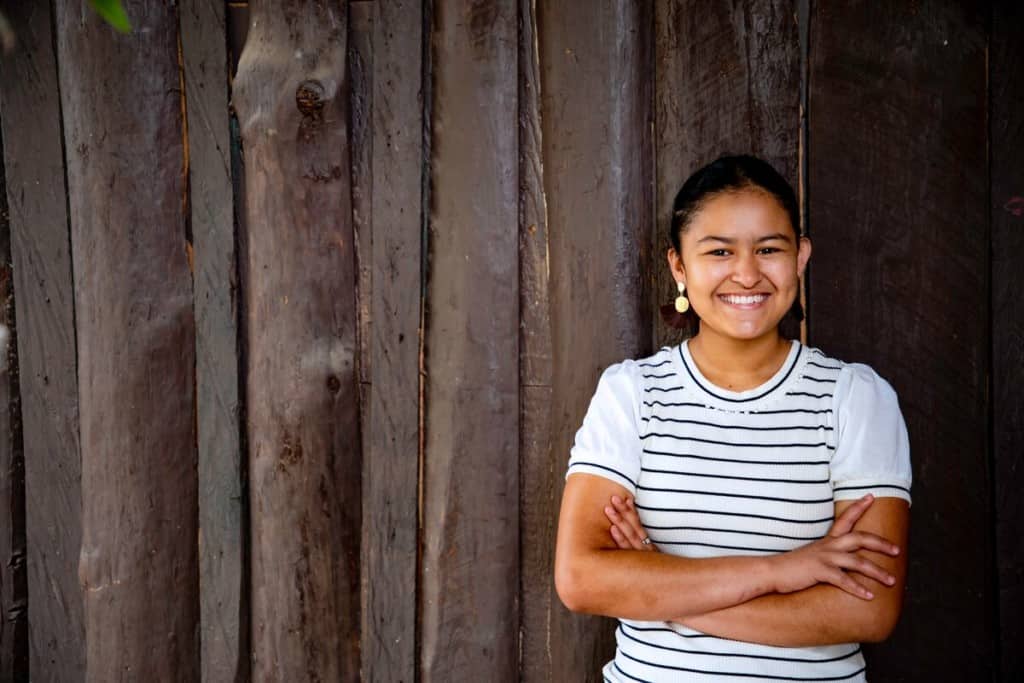 I never thought that my days of begging on the street and tugging on people's clothes asking for food or money would come to an end.
I marveled when I started attending the Compassion center because I was granted warm meals and hugs, school supplies and shoes, gifts, and a Christian life I never thought I would encounter. I'm grateful for what I have been given. I could have grown up without the right to an education, and instead it was granted to me.
The cycle of poverty ends with me, and my generation will be different. I have found not only my calling for serving the youth, but also my passion for dancing as I joined the dance ministry. There is no other place I would rather be than at church.
Rihanata, 10, Burkina Faso: "I believe God healed me."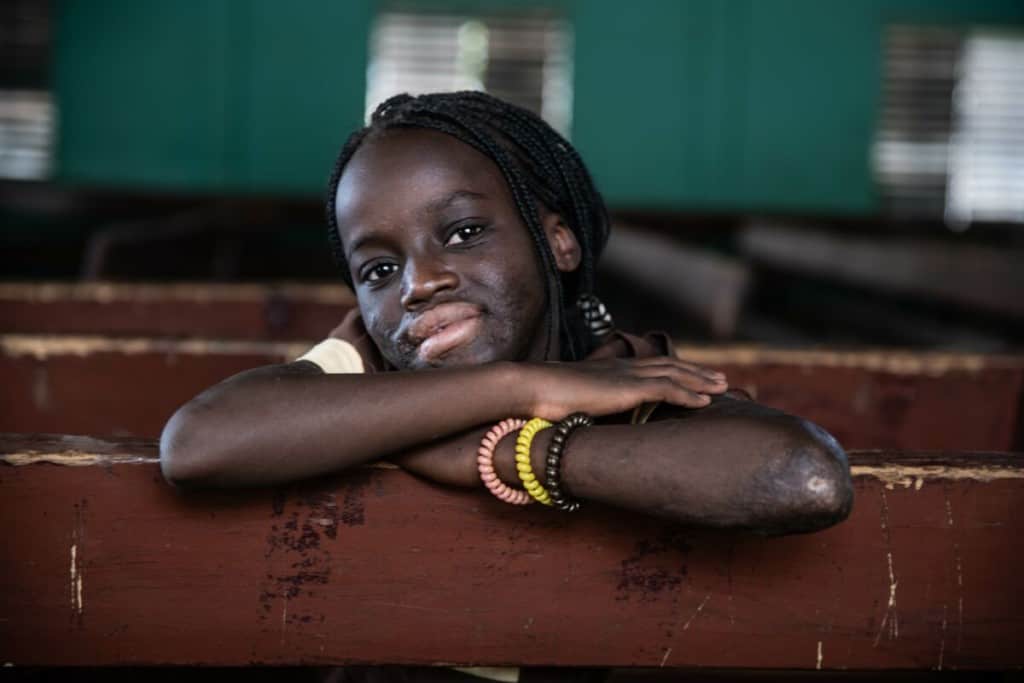 I found myself in the hospital with bandages around my chest, arms, legs and face where I had been burned. … It was so very painful I can hardly describe how I felt. The doctor said that I'd be healed, and I believe that it was God who healed me. Now, I feel good without pain. Everything is back to normal, even if I still keep the scars on my body.
I love to play jump rope and hopscotch with my best friends at the [Compassion] center. It gives me joy and confidence knowing that I am loved and encouraged by the staff there, and teacher Patrice is my superhero because he is very kind to me. When I grow up, I want to be a medical doctor to help children who are sick and wounded.
Read Rihanata's inspirational story on Compassion Australia's blog.
Yvette, 19, Rwanda: "I'm inspired to provide solutions for people with disabilities."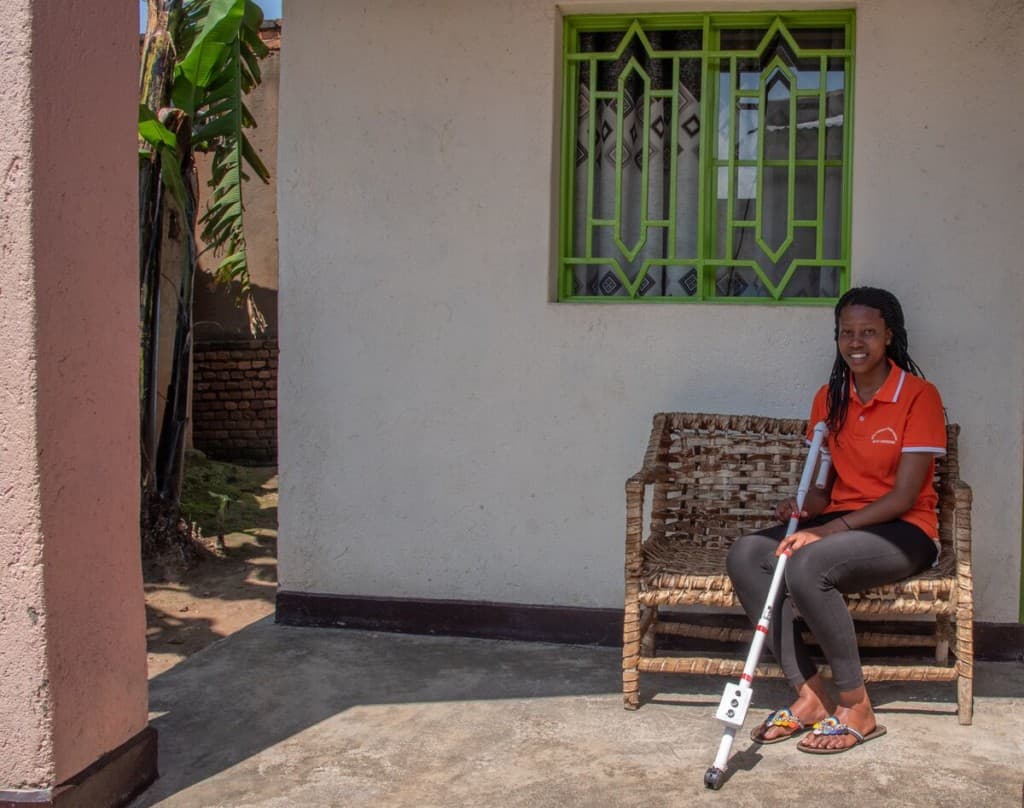 Growing up, I always wanted to become a doctor. My extreme fear of seeing blood or wounds crushed my hopes of becoming one. Now, I guess I am pursuing becoming a doctor for machines! I am studying an advanced diploma in information technology.
At college, I heard about a national design contest that involved using technology to address the challenges faced by women. Because of the Compassion center, I was familiar with participating in discussions and debates and this boosted my confidence. When I got the opportunity to pitch my idea for a digital cane, it was easy.
I'm happy that we won. God is gracious! I have been inspired to provide solutions for people living with disabilities because they have the potential of attending school and contributing to society's development.
Itzel, 15, Mexico: "We need young Christian leaders to change our world."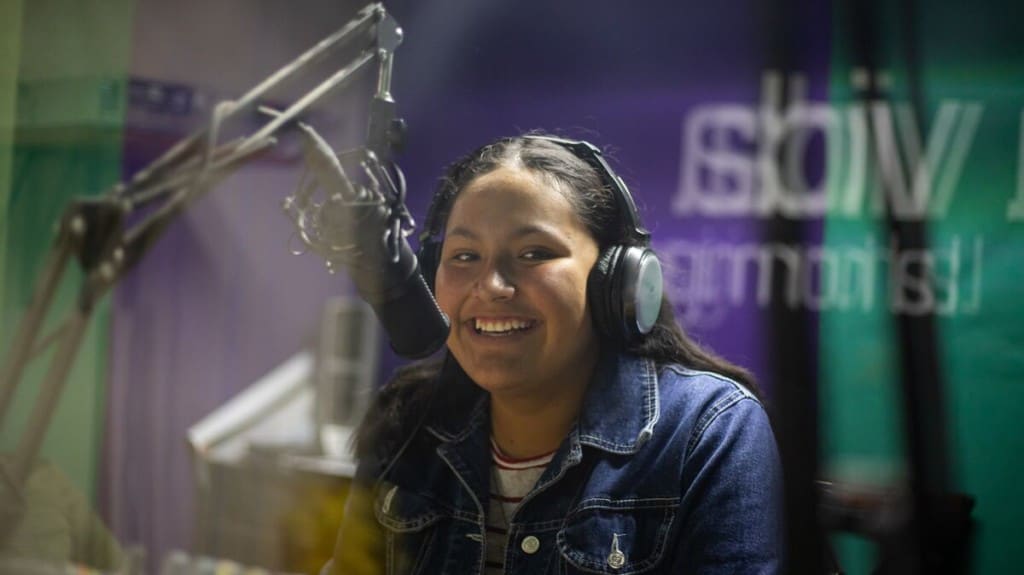 I was shy, and most of my friends were like me. We were the shy crew of our Compassion center. When the church announced the launch of the new radio station, I imagined how it would be speaking to all the people in Tulancingo and what it would feel like to express myself over a microphone.
I thought about it for a whole day, then decided to join. I wanted to do something different for my community. And I knew that through the radio, I could share the love of God with other youth in Tulancingo.
On my first day at the radio station, I was very nervous. Afterwards, my nerves were calmed by all the calls I received to congratulate me. Being the host of a Christian radio show is a big challenge for me. It has drawn me closer to the Lord. I love preaching the Word of God to my generation. I want to challenge them to look to God and keep His ways. We need more young Christian leaders to change or communities and our world.
Kidist, 17, Ethiopia: "The gateway out of poverty is education."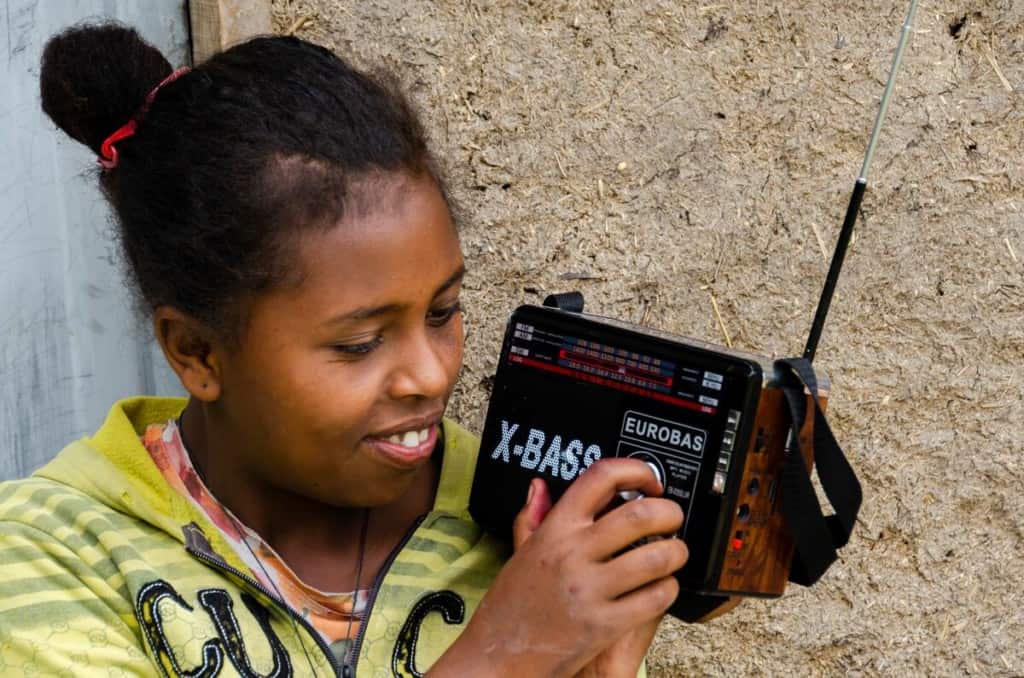 One day, staff gave me a piece of paper and said I should keep it safe. The paper had lists of radio and TV channels. I was confused. I didn't know the government was transmitting daily school lessons for students since the schools closed. The news was announced over the radio and TV — and my family doesn't own either.
I asked my mother to buy a radio, even knowing we were struggling for our daily food since she couldn't work anymore. I wasn't meaning to burden her but wanted to try my chances, just in case. I was upset to have missed the lessons.
The only gateway for us out of poverty is our education. If that is compromised, then our dream also vanishes.
When I brought the radio home from the [Compassion center], my mother was as excited as I was. I felt like there was nothing the church wouldn't do to help me realize my dream. I felt important.
Shamaïka, 12, Haiti: "Having someone believe in your dreams is priceless."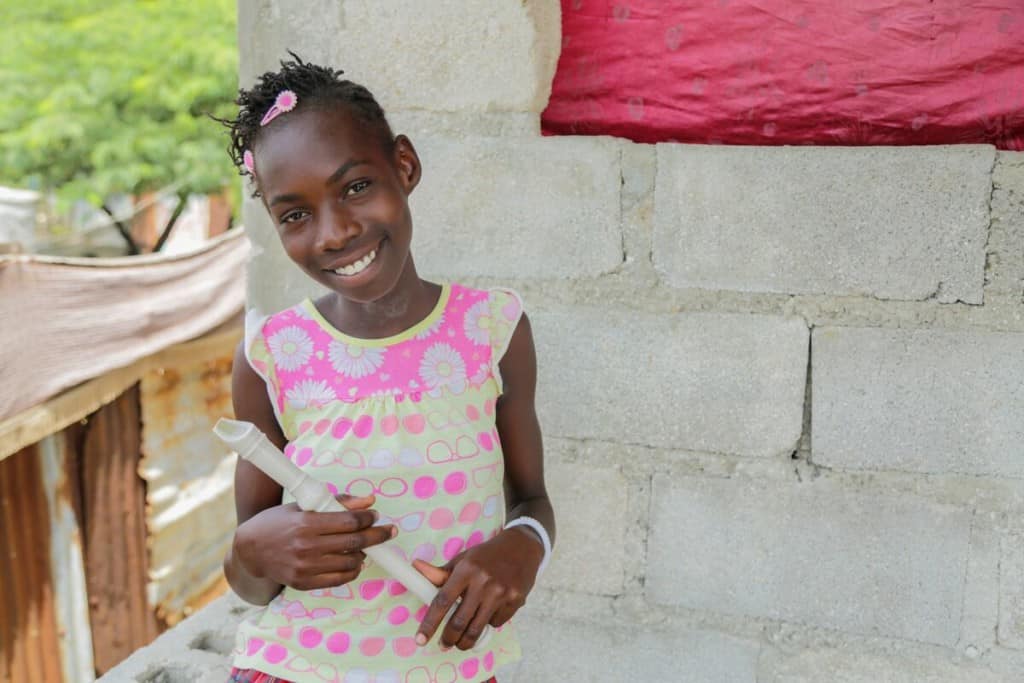 Being a girl in certain areas of my community is sometimes difficult. Crime is the biggest problem in my area and the main danger for kids. There aren't many kids' hobbies outside of school, and our parents have forbidden us to go out unless it is for a really important reason. Life is getting harder and harder and conditions are not easy. I find my comfort in my faith in Jesus and the importance that I give to my education.
My best advice would be to always trust God and take your studies seriously.
I like singing and music a lot, but I want to become a nurse. I am very grateful for all the support I have had so far in my life, which is why I would like to make a career in a field that allows me to help people too. One of the beautiful things that has happened to me in my life is being a beneficiary of Compassion. The support has brought a lot of change for me and my family.
Being sponsored is a blessing from God and an extraordinary thing. I sometimes receive letters where he reminds me that I am special and how he loves me. It means a lot to me. Finding someone you have never met who cares for you and believes in your dreams is priceless.
Albertinne, 18, Rwanda: "Girls can be great at karate too."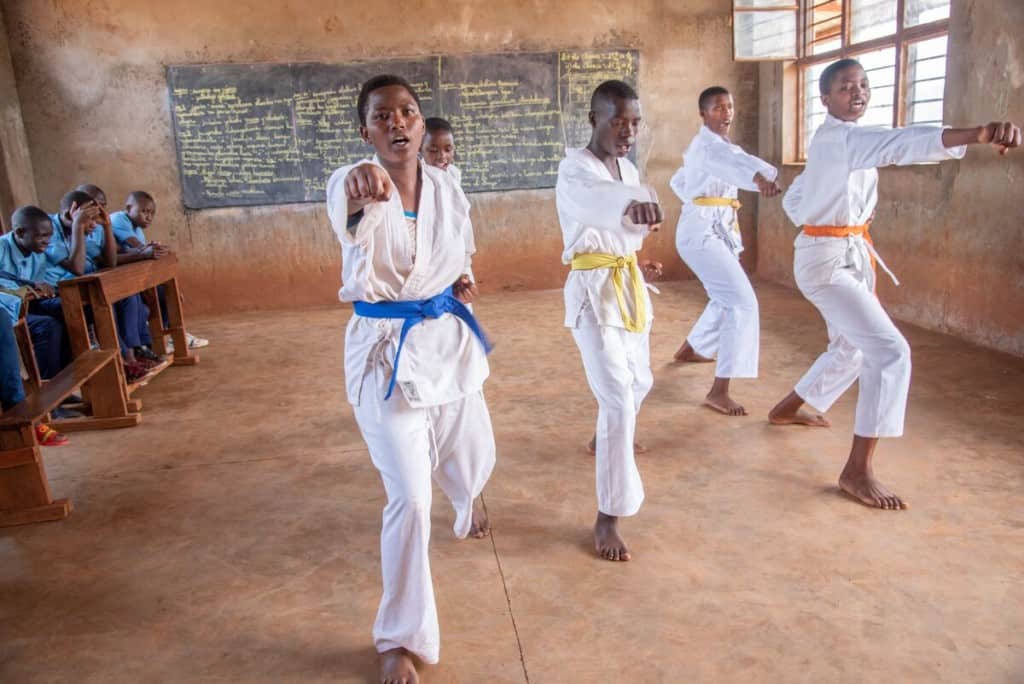 I wanted to show the boys that girls can be great at karate, so nothing would have stopped me from going for training on the first day. After the first practice, I could barely walk home. I almost crawled. I felt pain in every inch of my body. But when the next Sunday came, I went back for practice.
Just three years later, I have my brown belt and hope to achieve my black belt soon. I shared about my karate journey at my Compassion center and many boys and girls showed interest.
Today, I have a team of 10 committed students. We have participated in district tournaments and we were the best team. We practice every Sunday morning and Saturday afternoon at the child development center. Karate has kept my peers and I fit and focused.
---
If you were moved by these inspirational teen girls' quotes and stories, learn how you can sponsor a girl in poverty today!